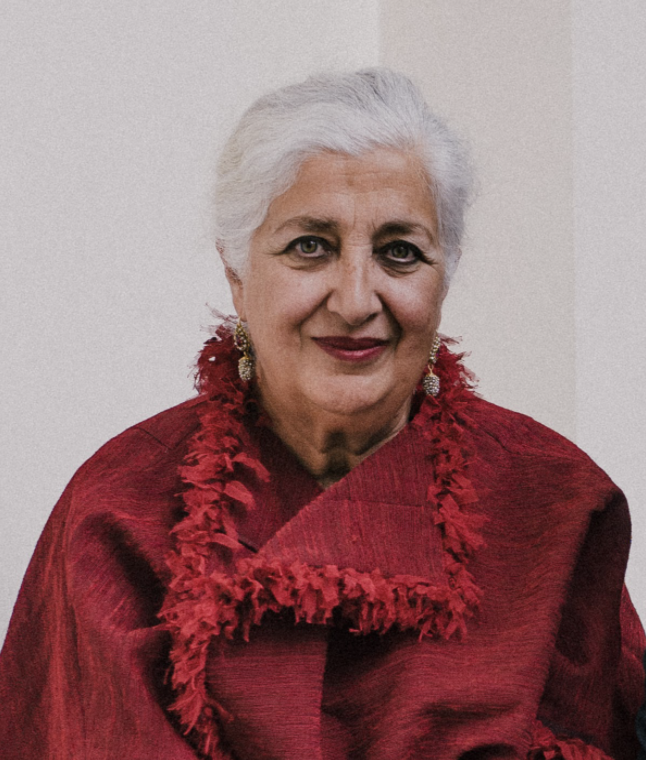 Rose Issa is a curator, writer, and producer who has championed visual art and film from the Middle East for more than 30 years. She has lived in London since the 1980s, showcasing upcoming and established contemporary artists, producing exhibitions with public and private institutions worldwide, and running a publishing program.
Through her work curating numerous exhibitions and film festivals, she introduced Western audiences to many artists who have since become internationally acclaimed. In addition to hosting exhibitions at Rose Issa Projects in London, she frequently co-curates exhibitions with international private and public institutions, including the Beirut Art Fair, Lebanon (2017); Crawford Art Gallery, Cork (2014); Virginia Commonwealth University Qatar, Doha (2014); the Victoria & Albert Museum, London (2013, 2006); Leighton House Museum, London (2013; ongoing since 1992); and Beirut Exhibition Center (2010-11).
Founder of the publishing units Rose Issa Projects and Beyond Art Production, Issa publishes monographs and comprehensive catalogues addressing the current concerns and trends of contemporary visual arts from the Middle East. Her most recent publication is titled Arabicity: Contemporary Arab Art (Saqi Books, 2019) published in conjunction with the opening of Arabicity | Ourouba. 
 
Photo by Alex Atack. Courtesy of Canvas Magazine.