Introduction
---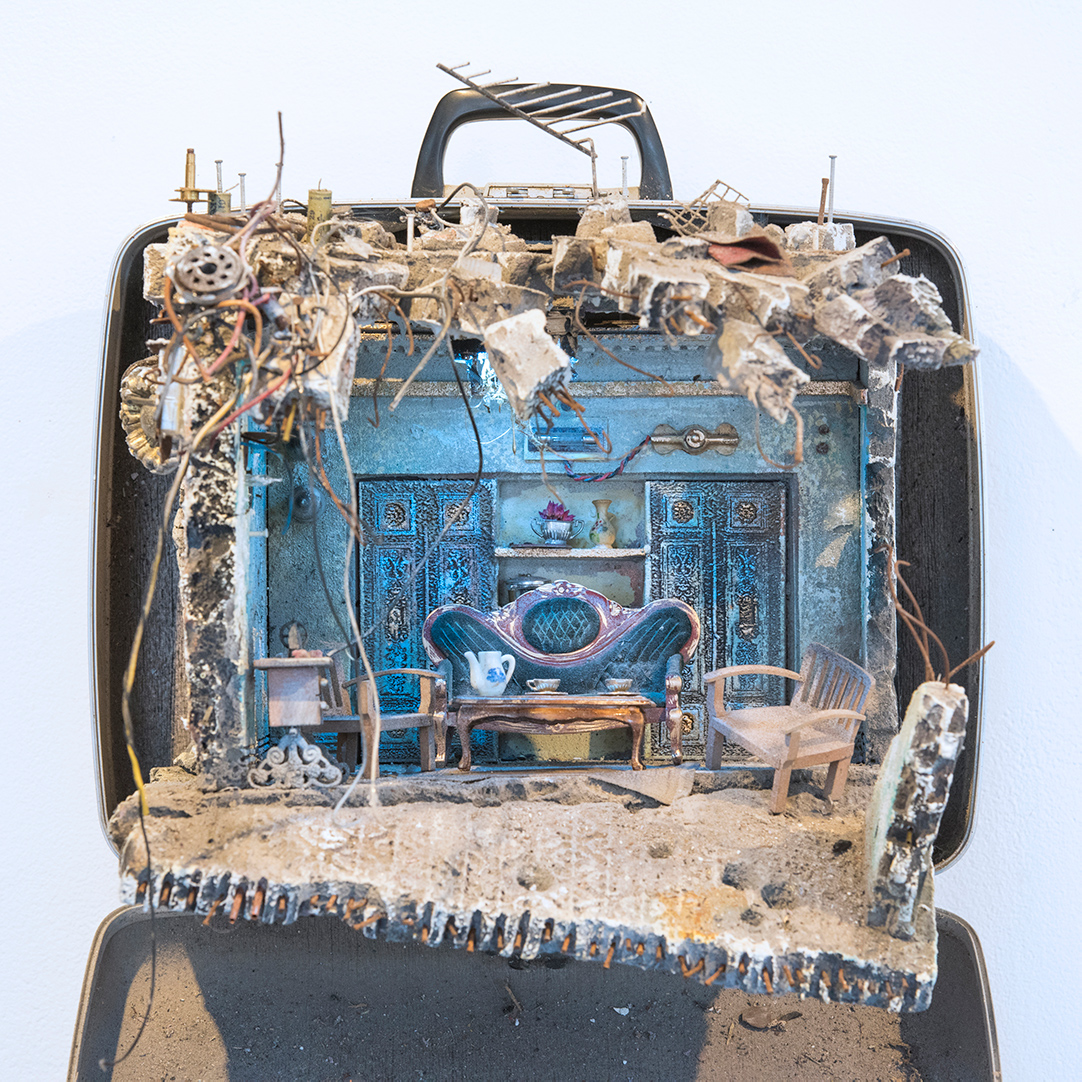 Photo: "Ayman & Ghina Unpacked Refugee Baggage", 2017 (courtesy of Mohamad Hafez)
In this Moonless Black Night: Syrian Art After the Uprising marked the 10-year anniversary of the Syrian Revolution by showcasing leading Syrian contemporary artists whose work explores the conflict, trauma and hope of the past decade through the  experiences of ordinary Syrians.
Curated by New York-based writer and researcher, Maymanah Farhat, the exhibition's 14 featured artists reflected on the widescale destruction of the country and the plight of its displaced through painting, multimedia, photography, video and installation. In the process, their work helped shape our understanding of the conflict, from the peaceful start of the revolution to the resulting humanitarian crisis.
This exhibition has ended.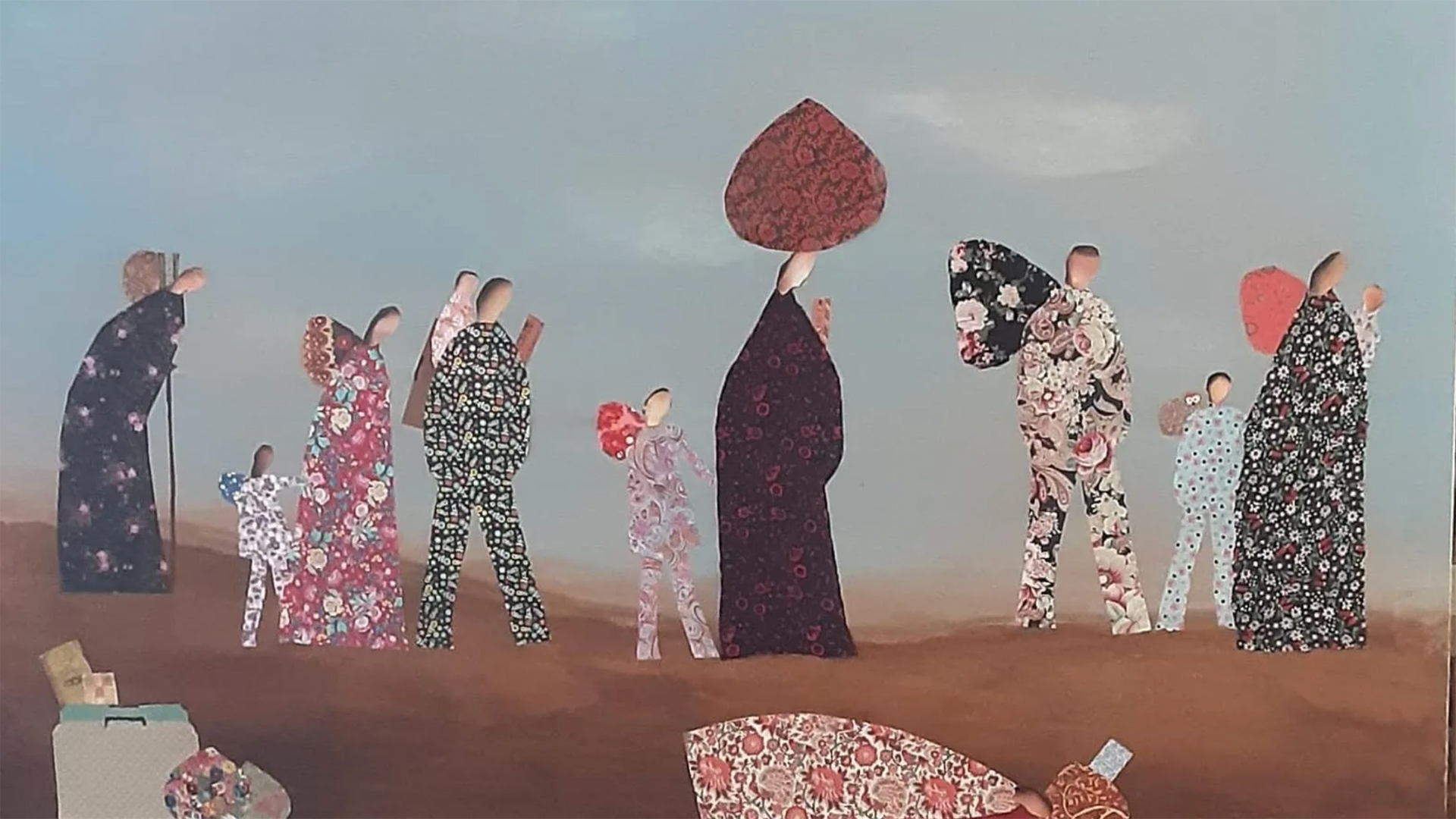 About the Artists
The exhibition featured works by 14 artists: Azza Abo Rebieh, Hiba Al Ansari, Ammar al-Beik, Nour Asalia, Tammam Azzam, Khaled Barakeh, Bady Dalloul, Oroubah Dieb, Osama Esid, Lara Haddad, Mohamed Hafez, Nagham Hodaifa, Essma Imady, Kevork Mourad.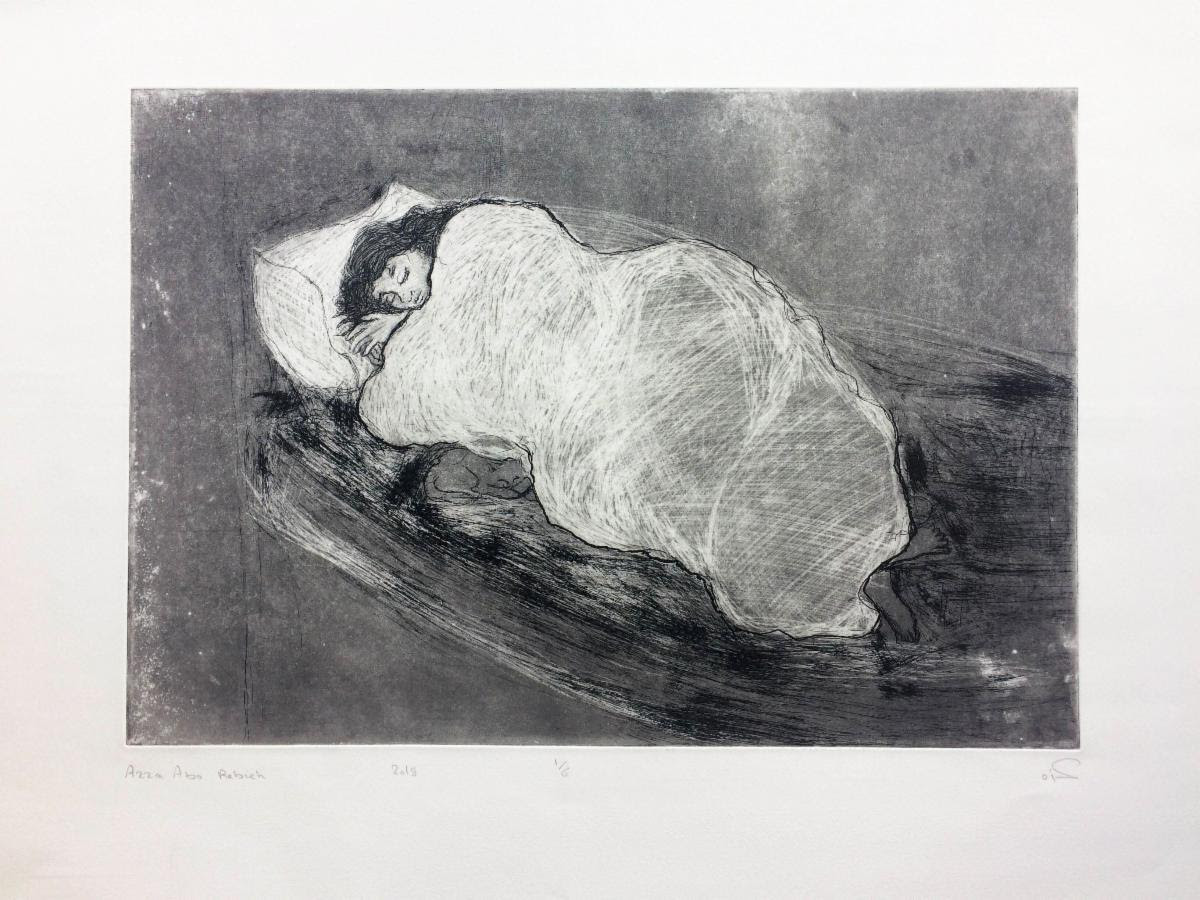 Syrian Artists Reflect on the 10th Anniversary of the Syrian Uprising
---
Marking the launch of the MEI Art Gallery exhibit, In This Moonless Black Night: Syrian Art After the Uprising, MEI was pleased to host a conversation exploring how Syrian artists in exile have addressed the hope, trauma and displacement of the past decade through their art.
Photo: "The Bed and the White Pillow Became My New Home", 2018 (Courtesy of Azza Abo Rebieh)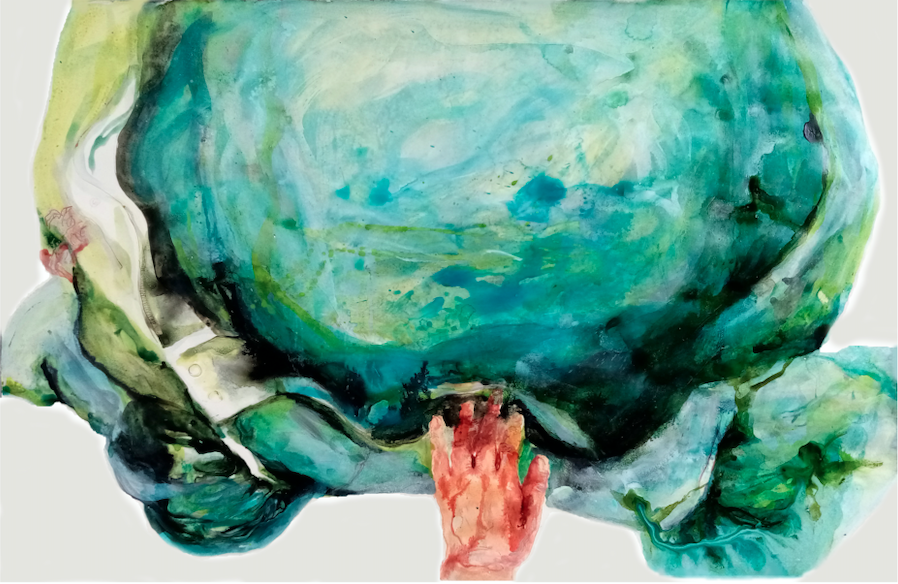 Narrating Memories of the Homeland
---
Leading Syrian contemporary artists Bady Dalloul and Nagham Hodaifa joined MEI Arts & Culture Director Lyne Sneige for a discussion on the past decade of conflict and trauma, its impact and influence on their work, and their relationship to their homeland of Syria.
Image: Nightgown (Suit), 2020, Nagham Hodaifa (Courtesy of the artist)
Additional Resources
---
MEI's Oman Library has compiled useful links relating to the artists and works in this exhibition, as well as general information and research resources on the themes it explores.
MEI Art Gallery Exhibitions