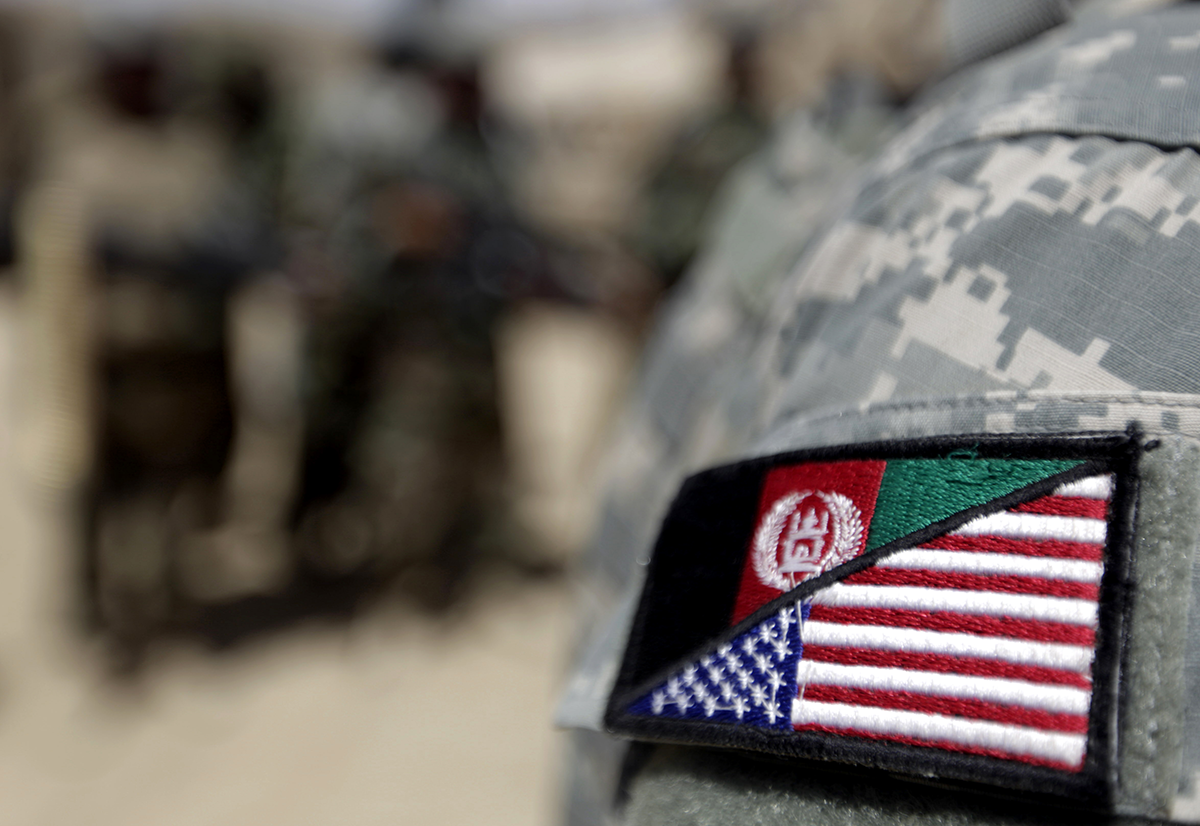 Introduction
---
With U.S. forces on track to complete their withdrawal from Afghanistan by mid-July, two months ahead of the September deadline set by President Joe Biden, the thousands of Afghans who have worked with U.S. personnel as interpreters to further American policy objectives in Afghanistan are now in harm's way. The risks they face are all too real: Since 2014, more than 300 former Afghan interpreters and their family members have been targeted and killed by the Taliban for working with U.S. forces. As part of the new Defense Rapid Reaction series, experts from MEI's Defense & Security Program weigh in with their thoughts on how the U.S. should respond to this pressing issue.
Bilal Y. Saab

Bilal Y. Saab

The world is watching

The echoes of Vietnam in President Joe Biden's Afghanistan troop withdrawal are unmistakable. We fought for 20 years in Afghanistan, lost 2,448 Americans, and spent billions of dollars, only to be left with the same haunting question we faced in 1973 when President Richard Nixon pulled U.S. forces out of Vietnam: What did we accomplish?

Perhaps it's best to leave that loaded question to historians and those less passionate and implicated in that conflict. Right now, our absolute focus should be on helping those 18,000 former Afghan interpreters and their families awaiting word on their applications for U.S. immigrant visas. 

This isn't just a moral issue. There are strategic implications involved. For those Afghans left behind and lucky enough to escape punishment by the Taliban, they'll have no choice but to join the jihadist movement to make ends meet. For an America that prides itself on being the partner of choice, any slippage here will considerably hurt our image. If we're going to effectively compete with China and Russia, we need local partners in priority regions and we need to stay loyal to those partners. Joint Chiefs Chairman Gen. Mark Milley's comments last Wednesday seem to indicate that we're not going to repeat our past mistakes (1975 Saigon, anybody?). Now let's make sure we follow through and not drag our feet. Our adversaries, and our other partners, are watching.

 

Bilal Y. Saab is a senior fellow and director of the Defense and Security Program at the Middle East Institute.

 

Joseph L. Votel

Joseph L. Votel

A heartbreaking but necessary step

It is really hard to watch what is happening in Afghanistan. Recent reports of increasing numbers of small Afghan security force positions surrendering to the Taliban, even before our complete withdrawal, underscore how challenging this situation has become. News that the U.S. is now planning for the evacuation of interpreters and others who directly assisted U.S. forces, and hopefully their immediate families, is a heartbreaking but necessary and welcome step.

It would have been even better if we had anticipated this months ago when decisions were first made for the complete departure of U.S. forces. We have been down this road before. Many witnessed the desperate evacuation of Saigon in 1975. The Afghan Special Immigrant Visa programs were established to prevent, or at least mitigate, what we are dealing with right now. Dismantling the offices that supported this program was a mistake. I have no doubt that our military, if ordered, will execute this operation with its characteristic professionalism … but it did not have to be this way.

If we move forward with this evacuation, and I hope we do, it must be matched by an equally precise diplomatic and information campaign to explain not only what we are doing and why, but also more clearly how we are going to support the government and people of Afghanistan in the future. It will be hard for Afghans to not see this as yet another desperate act in a place where desperation has become a common emotion. We must do this right.

 

Gen. (ret.) Joseph L. Votel is a distinguished senior fellow on national security at the Middle East Institute. He retired as a four-star general in the U.S. Army after a nearly 40-year career, during which he held a variety of commands in positions of leadership, including most recently as commander of CENTCOM from March 2016 to March 2019. 

 

Nilsu Goren

Nilsu Goren

This fight would not have been possible without their support

Afghanistan is an incomplete yet formative episode for the future of conflict: The U.S. had the broadest supporting forces from allies and partners to aid in a joint and combined fight against terrorism. This unique, global consensus to support U.S. intervention and self-defense calls for special attention to how we exit and to make sure we do it right. 

This fight would not have been possible without local support to destroy the legitimacy of the insurgency and win "hearts and minds." The Taliban benefited from the lack of education, especially for girls, and low literacy rates to deny economic development and stability. Without Afghan interpreters supporting the Coalition forces, these societal barriers could not have been overcome to promote a strong, self-sufficient Afghan society, one village at a time. 

I am fortunate to call a former Afghan interpreter my friend, someone who earlier benefited from the Special Immigrant Visa program and to this day contributes to our national security through their expertise. 

Beyond the strategic implications of a complete withdrawal and incomplete reconstruction, the U.S. and its allies have a moral responsibility to protect all Afghan interpreters and their families who are in danger of being killed by the Taliban in retaliation. Their lives should not be the price of withdrawal, nor this episode's legacy. 

 

Dr. Nilsu Goren is a Non-Resident Scholar at MEI, a Nuclear Security Program Manager at CRDF Global, and a research scholar at the Center for International and Security Studies at the University of Maryland School Public Policy. 

 

Eric Oehlerich

Eric Oehlerich

We owe it to them to provide for their safety

During my eight combat deployments to Afghanistan, I worked with many incredibly committed Afghan interpreters. In two instances, we were involved in firefights with local villagers defending their village and confused police thinking we were a Taliban force. Both of these nighttime firefights were defused by courageous interpreters leaping to the forefront and yelling in their native tongue. Not only did the interpreters limit U.S. casualties, but they also limited the number of casualties to their fellow Afghans. 

The U.S. withdrawal from Afghanistan is currently underway, and the thousands of interpreters who embraced our efforts and took personal risks to support us now need our assistance. Taliban forces are not going to be sympathetic to them. In fact, it would be shocking if the Taliban didn't try to root out and make an example of the interpreters who helped us through the 20 years of conflict. 

Assisting those who were vital to our conflict efforts isn't something "new." The U.S. has done this many times before. In my home state of Montana there are a number of Hmong residents. They were pivotal to U.S. combat operations during the Vietnam War, and they were brought to safety as we withdrew from that conflict. Our commitment to the Afghan interpreters is the same. We owe it to them to provide for their safety now, just as they did during our efforts in Afghanistan. 

 

Eric Oehlerich is a retired U.S. Navy Commander (SEAL) from the Naval Special Warfare component of the USSOCOM's Joint Special Operations Command. He is a Non-Resident Senior Fellow for Technology and National Security with MEI, an Analyst for ABC News, Co-founder of End Child Soldiering and the Lobo Institute, and serves on the board of directors for the Grassroots Reconciliation Group.

 

Mick Mulroy

Mick Mulroy

Lives and our reputation are at stake

After 20 years of fighting in Afghanistan, many of our veterans have lifelong friendships with our Afghan partners. Many of these friendships were forged on the battlefield in which we all fought against those that committed the attacks on Sept. 11, 2001, or protected those that did. I and many of my friends are alive today because of the heroic actions of our Afghan partners.

According to the nonprofit group "No One Left Behind," the Special Immigrant Visa (SIV) wait time is three and half years. Last year we processed 636 families, but there were four times as many families waiting. We have an obligation to assist those who fought alongside us. They will be the first to be targeted by the Taliban when we depart. Over 300 interpreters and their family members have already been killed.

The United States needs to undertake a concerted effort to increase the pace of the SIV process and to bring these families to the U.S. before the full military withdrawal. Knowing many of the men and women of the State Department and Military, I am sure they are eager to make this happen. Lives are at stake, the reputation of our country is at stake, and it is the right thing to do.

 

Michael "Mick" Patrick Mulroy is a former Deputy Assistant Secretary of Defense for the Middle East, a retired Paramilitary Operations Officer in the CIA's Special Activities Center, and a retired U.S. Marine. He is the Co-director of the Yemen Steering Initiative and a Non-Resident Senior Fellow for National Security and Defense Policy with the Middle East Institute, an Analyst for ABC News, Co-founder of End Child Soldiering and the Lobo Institute, and serves on the board of directors for the Grassroots Reconciliation Group.

 

Michael K. Nagata

Michael K. Nagata

A welcome decision, but one that also raises questions

Any U.S. decision to ensure a safe future for the thousands of Afghan interpreters who once risked their lives to assist the Coalition's efforts in Afghanistan should be welcomed. America owes a debt of gratitude to them, and just as importantly, the way the world perceives the manner of our departure from South Asia, and whether or not we care about such people, will have strategic consequences.

However, such a choice also has the unintended consequence of illuminating similar kinds of choices that are much less certain. Perhaps most important is whether the United States has an obligation to safeguard the women, and their children, of Afghanistan who have become accustomed to a degree of freedom, opportunity, and education that, while certainly never perfect, has largely transformed their lives and lifted the prospects for those children. If the answer is no, it begs the question whether the interpreters are somehow more important than these women and children?

Also, a decision to safeguard the interpreters in such large numbers also seems to be logically inconsistent with recent U.S. policymaker assertions that there are reasons to believe a reasonably decent and durable outcome can still be achieved in Afghanistan. It is not unreasonable for an observer to ask, "If such an outcome is indeed feasible, why is it necessary to make such an exertion to safeguard the interpreters? Are they not included in our pursuit of that decent outcome?"

 

Lt. Gen. (ret.) Michael K. Nagata is a distinguished senior fellow on national security at the Middle East Institute. He retired from the U.S. Army in 2019 after 38 years of active duty, with 34 years in US Special Operations. His final position was director of strategy for the National Counterterrorism Center from 2016 to 2019.