In this week's Monday Briefing, MEI experts Mirette F. Mabrouk, Marvin G. Weinbaum, Gerald Feierstein, and Charles Lister provide analysis on recent and upcoming events including the Gaza flare-up and its threat to Egyptian-led negotiations, Russian-hosted Afghan peace talks, the ground offensive in Hodeidah, and rapid escalation in northwestern Syria.
Gaza flare-up threatens Egyptian-led negotiations
Mirette F. Mabrouk, Senior Fellow, Director of Egypt program
Almost a year of tentative truce-building by Egypt and the UN was given a sharp kick in the teeth on Sunday when an Israeli covert operation in the Gaza Strip went wrong, leading to an exchange of gunfire between Israeli ground and air personnel and members of Hamas' armed faction, the Izzedine al-Qassam brigades.
The situation is particularly distressing because the year of negotiations had appeared to be bearing some fruit. Egypt has been negotiating with Israel and, in significantly more delicate and challenging talks, both the Palestine Liberation Organization (PLO) in Ramallah and Hamas in Gaza. Egyptian President Abdel-Fattah El-Sissi and his Palestinian counterpart Mahmoud Abbas had a face-to-face meeting for the first time in a year on Nov. 3. There had allegedly been differences over how to proceed with inter-factional Palestinian reconciliation and how to manage relations with Israel either in regard to a ceasefire over Gaza or a longer, more durable peace. Apparently, all sides had come to an agreement that a durable ceasefire would be most realistic. Hamas had insisted on payment for its civil servants in Gaza (held up by the PLO) and energy supplies, while the PLO has been reticent to engage in power sharing in the Strip.
Egypt had arrived at agreements with both Hamas and Israel over crucial details like "the proximity [to] the border with Israel any Palestinian protests in Gaza reach, early warnings that Israel should share with [Egypt] and with Hamas of any possible security alerts, and the operations of the crossing points between Gaza and Israel and Gaza and Egypt."
Tamping down violence in Gaza is crucial to Egypt not merely for reasons of proximity; it's a real test of its role as a regional player. It would be near impossible for all the parties to find another country with the negotiating experience, crucial relationships with the concerned parties, and the credibility required to pull off these extremely delicate talks. The problem with negotiations is that one assumes responsibility for the actions of one's negotiating partners, and Egypt will now be hard pressed to bring the Palestinians back to the table, risking further destabilization.

Moscow hosts Afghan peace talks
Marvin G. Weinbaum, Director for Afghanistan and Pakistan Studies
A Russian-hosted meeting convened late last week to advance an Afghan peace process was notable for the presence of a Taliban delegation and representatives from 11 countries, including Pakistan, China, and Iran. Reportedly, the gathering was also remarkably cordial. But its outcome did little to further a peace process and may have made its achievement more difficult. With the Taliban accorded equal footing with other delegations at the meeting, the insurgents were given a degree of international legitimacy they had never had before. In exchange, the Taliban's delegates offered nothing more than a reiteration of the familiar demand that negotiations over Afghanistan's future can begin only with the guaranteed departure of American troops. While offering a readiness to hold talks with Americans, the Taliban gave no ground on its refusal to include a Kabul government it labels an American puppet. Interestingly, the Taliban spokesman claimed the movement had been in contact with several Afghan political parties.
Kabul officials continue to object to any meeting on reconciliation that is not Afghan led, and several members of parliament have accused participants from the Afghan Higher Peace Council ¬¬– who attended without formal diplomatic authorization – of being weak and unprepared. Washington is not pleased that the Russians are playing mediator, having stolen the peace initiative. U.S officials remain convinced that the American-directed efforts laying the groundwork for reconciliation offer the best hope for success. U.S. Special Representative Zalmay Khalilzad has recently returned to Afghanistan optimistic about making progress and determined not to be upstaged by the Russians.

Yemen: Fight-fight/talk-talk
Gerald Feierstein, Director of Government Relations, Policy and Programs
Press and international organization staff on the ground report that the Saudi-led coalition and its Yemeni allies have intensified their ground offensive in and around the strategic port of Hodeidah in recent days. After months of stalemate, fighting has spread to the city itself. The Houthis have reportedly taken up defensive positions in the city, including seizing control of the May 22 Hospital, raising concerns that the fighting will result in significant civilian casualties. The coalition says it has wrested control of a major grain milling facility near the port, the Red Sea Mills, containing thousands of tons of wheat. The mill is reportedly undamaged. Distribution of the wheat could help relieve the famine-threatened civilian population.
In the meantime, UN Special Envoy Martin Griffiths renewed his efforts to arrange a new round of consultations. Despite U.S. calls in October for a return to the negotiating table within 30 days, and Secretary of Defense Jim Mattis' suggestion that talks might be held in Stockholm, Griffiths lowered expectations that a new round of meetings will take place in November. But he did indicate that he hopes to arrange a meeting before the end of the year.
Secretary of State Mike Pompeo's reiteration in a Nov. 11 call to Saudi Crown Prince Mohammed bin Salman of U.S. demands that the parties cease hostilities and return to talks reflects growing anxiety in the Trump administration that support for its position on the Yemen conflict is rapidly disappearing. Thus, new talks and an end to coalition military operations in Yemen may be its best hope for salvaging its broader regional strategy.

Rapid escalation in northwest Syria
Charles Lister
Senior Fellow, Director of Counterterrorism program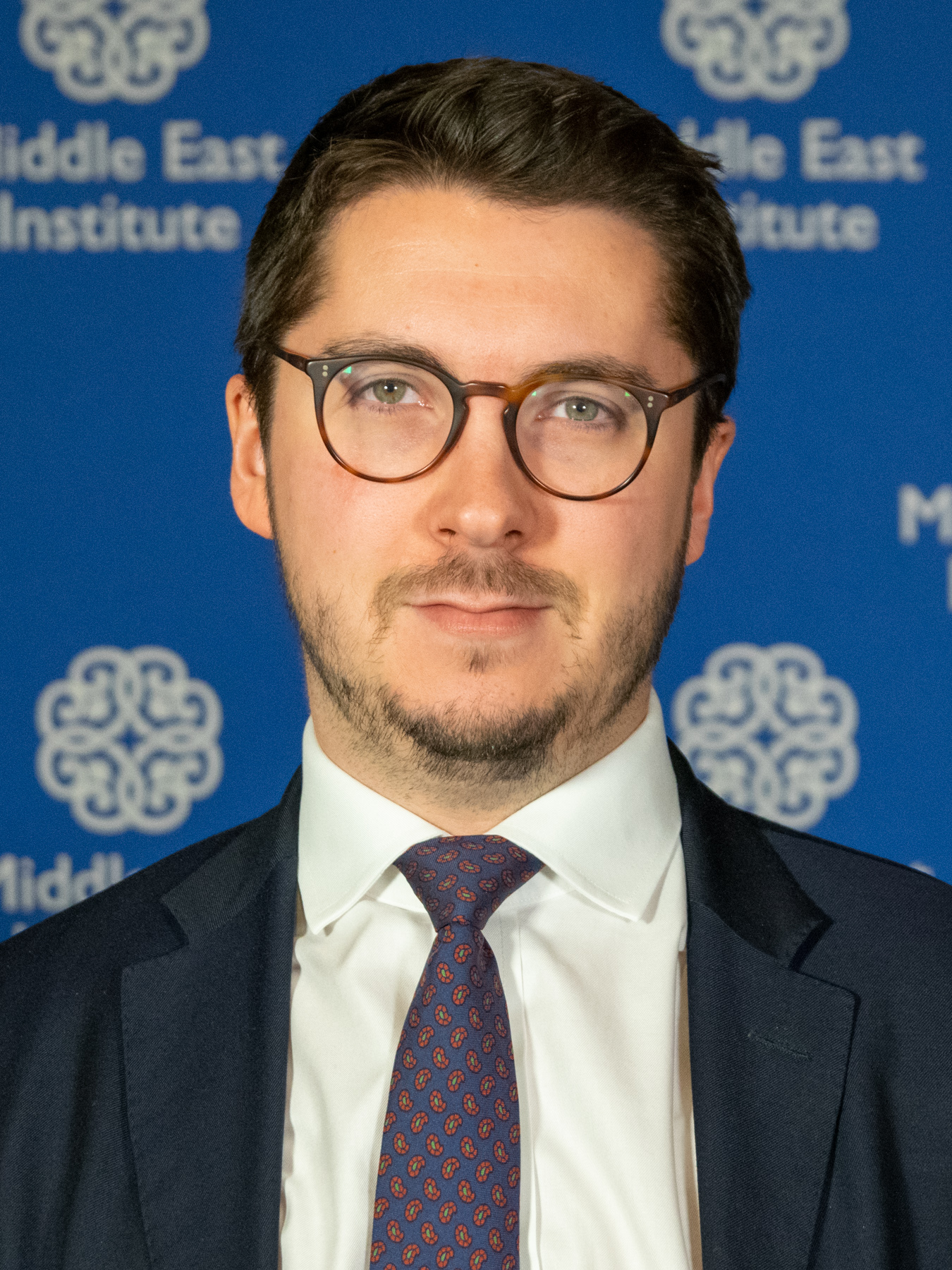 After several weeks of rising tensions, the situation in northwest Syria is rapidly escalating. Late on Nov. 8, a specialist unit of pro-regime fighters stands accused of crossing de-escalation lines to launch an attack on the headquarters of a Free Syrian Army (FSA) group, Jaysh al-Ezzah, in northern Hama. At least 23 FSA fighters were killed and 15 wounded in the most significant armed clash in the northwest region in at least six months. The following night, jihadist group Hayat Tahrir al-Sham (HTS) launched a retaliatory attack alongside members of an elite jihadist military training provider, known as Malhama Tactical. That attack infiltrated at least one kilometer into regime territory, with local reports suggesting 18 pro-regime fighters and seven Russians—either mercenaries or Russian soldiers—were killed. In response, the recently re-opened Morek Crossing was closed down and Russian military police were deployed to impose calm.
A flurry of opposition and jihadist mobilizations followed throughout the northwest region, with groups announcing their intent to prepare for imminent conflict. In the days that followed, HTS and a coalition of al-Qaeda-linked groups separately launched at least six more attacks on pro-regime positions in northern Hama, southeastern Idlib, and eastern Latakia. And on Nov. 13, pro-regime forces launched another attack—this time in southeastern Idlib—which was reportedly repelled at the cost of at least 10 pro-regime fighters.
Confidence in northwest de-escalation is rapidly eroding, as all sides are sucked into a spiral of retaliation. Jihadists close to al-Qaeda, within the so-called "Rouse the Believers" operations room, appear determined to increase the tempo of their attacks—a fact that could provide Damascus and Moscow with an excuse to escalate at any time. This is the biggest test so far of Russia and Turkey's capacity to control events on the ground, with the stakes as high as they get.
Photo: SAID KHATIB/AFP/Getty Images
---
The Middle East Institute (MEI) is an independent, non-partisan, non-for-profit, educational organization. It does not engage in advocacy and its scholars' opinions are their own. MEI welcomes financial donations, but retains sole editorial control over its work and its publications reflect only the authors' views. For a listing of MEI donors, please click here.