Summary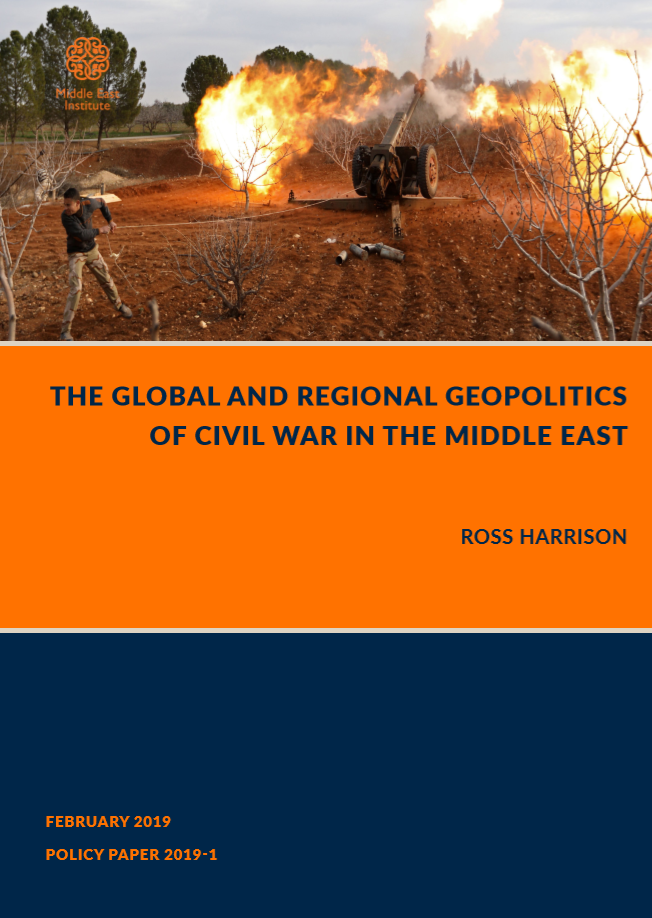 Power dynamics between the major global and regional powers have indirectly influenced the civil wars currently plaguing the Middle East. By analyzing the impact of the Cold War, its end, and the regional and domestic dynamics it produced, this paper argues that the shift in the distribution of power caused by end of the Cold War, as well as the resulting American unipolarity, facilitated the creation of two opposing camps, one comprising the U.S. and its allies and the other an "axis of resistance." These two opposing poles later competed for regional primacy in the civil wars of Iraq, Syria, and Yemen, and this struggle for power is laying the foundation for a future regional political order. 
Key points
While the end of the Cold War wasn't a direct factor in Syria, Libya, Iraq, and Yemen's descent into civil war, the loss of their Soviet patron put stress on each country, affecting their capacity to cope with the social, economic, and political pressures of the Arab Spring.
American unipolarity at the end of the Cold War created an "axis of resistance," made up of Iran, Syria, and Hezbollah, against perceived efforts by the United States and its allies, Saudi Arabia, the United Arab Emirates, and Israel, to impose their will on the region.
"Vertical contagion" is a phenomenon of the country-level civil wars morphing into regional-level conflicts engulfing Iran, Saudi Arabia, Turkey, and Israel, where interest in a stable Middle East give way to competition for regional dominance.
In order for stability to return to the Middle East, international powers will need to cooperate with the major regional powers on a regional security architecture. Instead, the Trump Administration has doubled down on its support for regional U.S. allies and escalated hostility towards Iran.
---
The Middle East Institute (MEI) is an independent, non-partisan, non-for-profit, educational organization. It does not engage in advocacy and its scholars' opinions are their own. MEI welcomes financial donations, but retains sole editorial control over its work and its publications reflect only the authors' views. For a listing of MEI donors, please click here.