Summary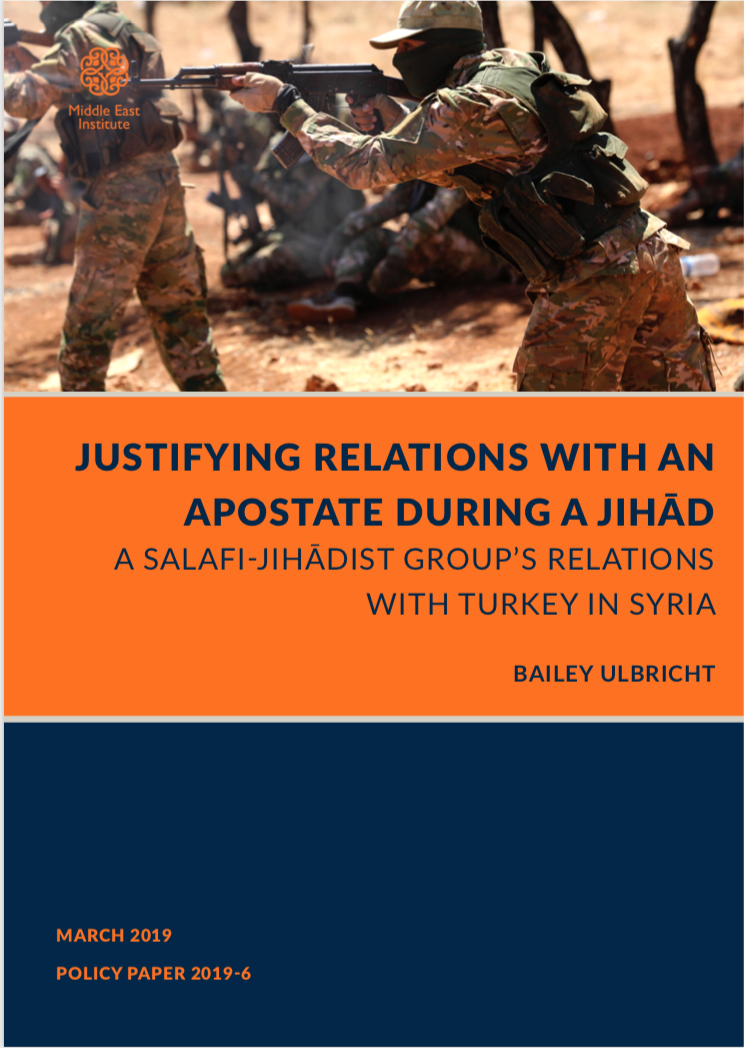 Several months after formally breaking with al-Qaeda in January 2017, the Salafi-Jihadist group Hayat Tahrir al-Sham (HTS) deviated significantly from its prior methodology when it gave the Turkish Army access to portions of territory it controlled in Syria. Though HTS was careful to avoid direct military collaboration with Turkey, it welcomed the Turkish Army's presence as an additional force against the Syrian regime and secular opposition groups. This caused a significant rift among the group's supporters and the al-Qaeda community, who accused HTS of thwarting its own jihad by forming relations with Turkey, considered by Salafi-Jihadists to be an apostate.
This analysis aims to explain how HTS has justified its relations with Turkey under Islamic law. The author argues that under the doctrine of loyalty and disavowal and the doctrine of necessity, HTS is in fact able to legally justify relations with an apostate during jihad. However, in doing so, the group is unable to reconcile its own methodological deviance, in which forgoing doctrinal purity for military pragmatism appears to be undermining the objective of its own jihad. The experience of HTS suggests broader trends within Sunni jihadism, where jihadist groups are moving away from the al-Qaeda model of methodological puritanism in favor of more flexible decision-making. It also suggests that successful U.S. counterterrorism policy will capitalize on the risks this flexibility entails by bolstering opposition groups and delegitimizing jihadists' co-optation of nationalist causes.
---
The Middle East Institute (MEI) is an independent, non-partisan, non-for-profit, educational organization. It does not engage in advocacy and its scholars' opinions are their own. MEI welcomes financial donations, but retains sole editorial control over its work and its publications reflect only the authors' views. For a listing of MEI donors, please click here.