In this week's Monday Briefing, MEI experts Birol Baskan, Eran Etzion, Alex Vatanka, and Marvin G. Weinbaum provide analysis on recent and upcoming events including recent regional summits in Mecca to discuss Iran and the Qatar crisis, Benjamin Netanyahu's gambit to retain power in Israel, and escalating hostilities between the Pakistani military and the Pashtun Tahaffuz Movement.
The deepening regional rift
Birol Baskan
Non-resident Scholar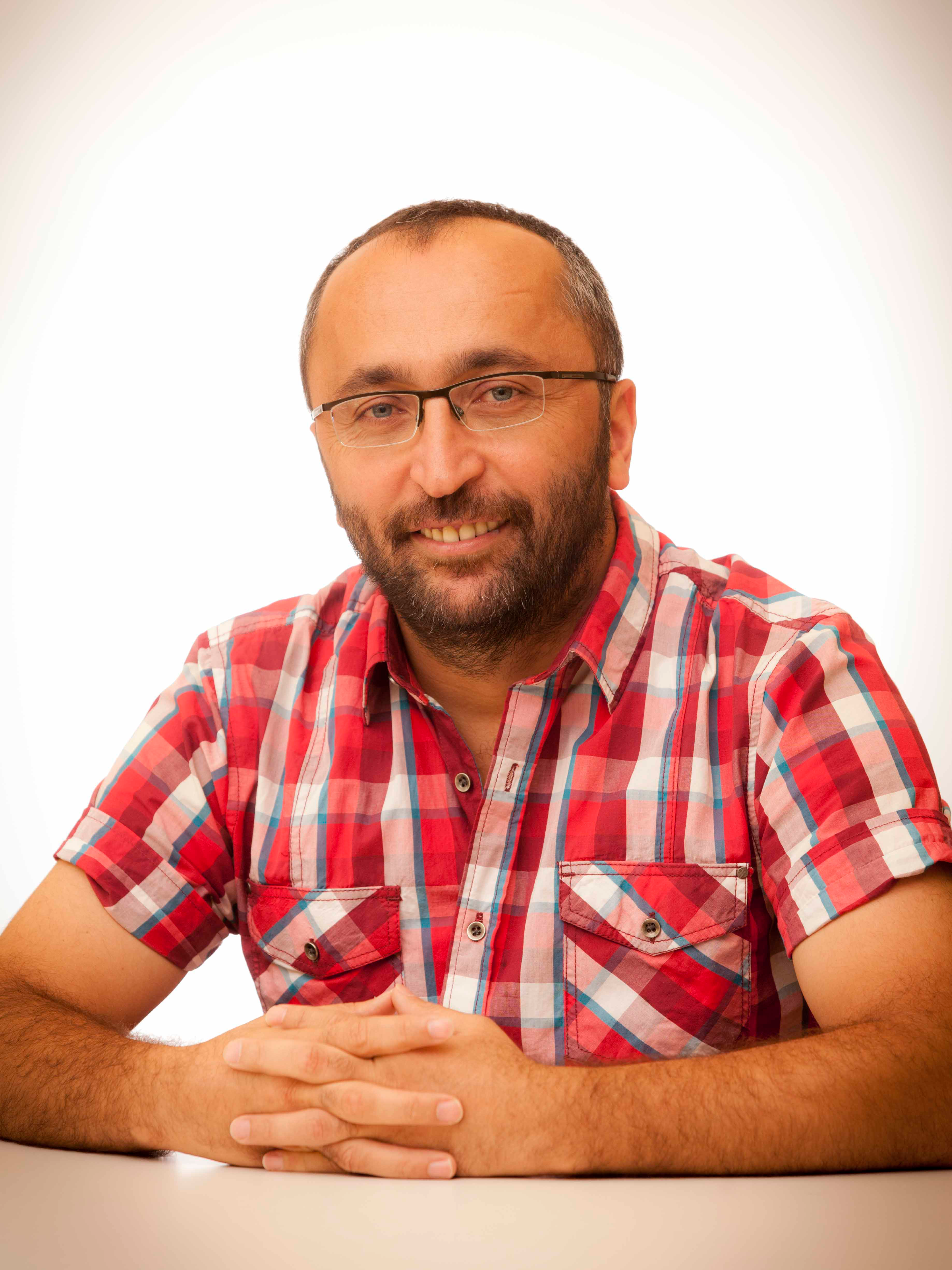 Last week Saudi Arabia hosted three consecutive summits in the holy city of Mecca: those of the Gulf Cooperation Council (GCC), the Arab League and the Organization of Islamic Cooperation (OIC). The former two summits were extraordinary, having met upon the urgent call of Saudi Arabia's king, Salman bin Abdulaziz. Saudi Arabia utilized the platform in all three summits to make the case that Iran poses a great threat to the stability and security of the region and even of the world. And the Kingdom seems to have achieved its objective, portraying a more-or-less unified Gulf and Arab front against Iran.
Saudi Arabia's rivalry with Iran is old, breaking out after the 1979 Iranian Revolution. More recently Saudi Arabia has been accusing Iran of complicity in sabotage attacks on four oil tankers off the UAE port of Fujairah and drone attacks against Saudi Arabia's oil facilities.
Even though the urgency that led King Salman to make the call to host extraordinary summits concerned the intensifying regional tension with Iran, some also wondered whether the Qatar crisis that has divided the GCC could be resolved in the summits. The invitation to Qatar, a country that has been under a total blockade of Saudi Arabia and its allies for almost two years, raised some hopes. But Qatar's emir, Sheikh Tamim bin Hamad Al Thani, refused to attend the summits and sent his prime minister instead, Sheikh Abdullah bin Nasser Al Thani. It seems the Qatari leadership did not expect much to change in the summits anyway. And that is exactly what happened. Except for a brief handshake between King Salman and Sheikh Abdullah—skillfully engineered by Kuwait's emir, Sheikh Sabah Al Ahmad Al Sabah—the Qatar crisis has not made any progress toward its resolution.
Notably missing in the OIC summit were Turkey's president, Recep Tayyip Erdogan, and Iran's president, Hasan Rouhani. The fact that Qatar's Sheikh Tamim did not also attend is a proof of the broader regional rift that is fast deepening. As a matter of fact, Qatar further entrenched itself in the other side of the rift by rejecting the final communiqués issued by the GCC and Arab League summits that were critical of Iran and thus badly hit Saudi Arabia's portrayal of a unified Gulf and Arab front against the Islamic Republic.
Netanyahu still ahead of the game
Eran Etzion
MEI Scholar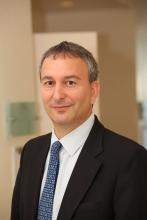 Exactly 23 years since his first election as Israel's prime minister, Benjamin Netanyahu was facing a critical deadline last week in the Knesset, Israel's parliament. His legally allotted time frame to form a coalition was about to end, and according to Israeli law, he was supposed to return the mandate to form a government back to the president, who in turn should have assigned another Knesset member with the task. But being the shrewdest politician in Israel, Netanyahu used a legal loophole and initiated a self-destruct mechanism for the newly elected 120-member parliament. Risking their own reelection, 74 Knesset members voted for to dissolve the legislature, triggering new elections for September.
This was an unprecedented stunt that none of Netanyahu's adversaries had imagined possible, nor were any of them able to prevent it or roll it back. This was yet further proof of the complete dominance the prime minister exercises over his ruling Likud party, his coalition partners, and the Israeli collective psyche. Despite facing multiple corruption, fraud and breach of public trust charges, Netanyahu is still able to maneuver the entire political arena and mainstream media.
Many commentators were quick to point out Netanyahu's apparent failure to form a coalition was due to a largely unexplained sting operation by the veteran hard-right—and originally a Netanyahu protégé—Avigdor Lieberman, who opted out from the coalition at the last minute. But these observers are missing the point. "King Bibi", as Time Magazine famously named him in 2012, still rules. He will most likely win the forced September elections and possibly manage to secure personal immunity from all charges. He will do so with the same level of Machiavellianism and tenacity that brought him this far. Unless a group of rivals find a way to beat him at his own game. Lieberman may have come close but ultimately failed. Who will be next in line?
Khamenei's legacy
Alex Vatanka
Senior Fellow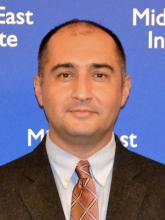 It has been 30 years since Ali Khamenei rose to become Iran's supreme leader. His elevation to the top, and unelected, position was a surprise since he was at the time a 49-year-old mid-ranking cleric and an unlikely candidate to fill the big shoes of his predecessor, Ayatollah Ruhollah Khomeini. How exactly Khamenei secured the top job is still a bit of a mystery. What is known, however, is that he was a compromise candidate that could garner enough support across different regime factions. The Khamenei of the 1980s was far less rigid than he is today, but he has never been a utopian. In fact, over the course of the last 30 years, he has built a formidable power base around the Office of the Supreme Leader. While Khomeini had a handful of close confidants, Khamenei has built a complex web of minions to carry out his orders. No wonder every single elected president from Akbar Hashemi Rafsanjani to Hassan Rouhani has complained about the grossly tilted balance of power in the Islamic Republic's unique system of governance, where elected officials are always beholden to the whim of the supreme leader.
As he enters his 80th year, Khamenei has not publicly revealed anything substantive about his preferred successor. The next power transition in Tehran could be as murky as the last one in 1989. There are two other factors to consider as well. First, the regime in Tehran is not as consolidated as it was back then. The intra-regime splits run deeper, and the general population has myriad grievances against an Islamist elite that is by almost all indicators out of touch and rules by relying on its willingness to use repression against dissent. Second, the American-led sanctions imposed on Iran are unlike anything the country has even seen before. Will these pressures lead the Islamic Republic to implode, or will the regime once again find a way out of its predicament? Time will tell, but there is no doubt that Khamenei's entire legacy could be determined in the next few months as Tehran looks for ways to overcome President Donald Trump's "maximum pressure" campaign.
Tahaffuz Movement tests Khan's relationship with military
Marvin G. Weinbaum
Director for Afghanistan and Pakistan Studies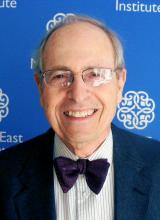 Hostility between the Pakistani military and the Pashtun Tahaffuz Movement (PTM) has reached new heights. On May 26, PTM protesters clashed with troops at a military checkpoint in North Waziristan, resulting in at least 3 people killed and 15 injured, including 5 soldiers. Conflicting reports have emerged on the incident, with the military insisting it responded to firing initiated by armed protesters. Disputing this, National Assembly member and PTM member Mohsin Dawar maintains the protesters were unarmed and peaceful. Both Dawar and Ali Wazir, another PTM lawmaker, have since been arrested.
An intensifying campaign against PTM activists is unlikely to yield the outcome the military seeks to achieve. The current crackdown had been foreshadowed in April by the remarks of Major General Asif Ghafoor, the army's public relations chief. He warned the PTM would not be tolerated for much longer, saying "their time is up." Ghafoor accused the group of acquiring funding from Afghan and Indian intelligence agencies. Similar charges have been used to try to undermine other ethno-nationalist movements in Pakistan, notably the armed rebellion in Balochistan. However, a heavy-handed strategy is unlikely to quash the PTM, which has yet to exhibit militant tendencies. Its demands—ending extrajudicial killings and disappearances, and relaxing restrictions on movement and the media—fall within the country's constitutional ambit and have gained wide adherence among Pashtuns.
These events may test the incumbent government's relationship with the military. Since coming to power last July, Prime Minister Imran Khan has walked nearly in lockstep with the military establishment. However, the army's alienation of the Pashtun population is antithetical to Khan's domestic political interests, as his party derives a major chunk of its support from Pakistan's largest ethnic minority. Reflecting this, Khan had previously displayed a conciliatory approach toward the PTM. So far, in the aftermath of the most recent clash, the government has dutifully backed the military's actions. But with the PTM's resolve unlikely to weaken and the army bent on employing its customary strong-arm tactics, Khan may be forced to choose between protecting his domestic base and continued cozying up to the military. Whichever way he leans, the decision is likely to carry considerable consequences.
Photo by BANDAR ALGALOUD / SAUDI KINGDOM COUNCIL / HANDOUT/Anadolu Agency/Getty Images