In this week's Monday Briefing, MEI experts Alex Vatanka, Gonul Tol, Gerald Feierstein, Marvin G. Weinbaum, Rauf Mammadov, and Robert S. Ford provide analysis on recent and upcoming events including Iran's announcement that it has exceeded its enriched uranium limit, Turkey's purchase of Russia's S-400s missile defense system over American objections, an Emirati announcement that it will downsize military involvement in Yemen, the resumption of intra-Afghan peace talks, Russia's continuing embrace of OPEC+ oil production cuts, and the emergence of potential threats to Tunisia's democracy.
Iran exceeds nuclear deal enrichment limit
Alex Vatanka
Senior Fellow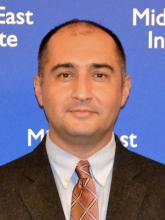 On July 1st, Iran said it had exceeded the enriched uranium limit it is allowed to have under the 2015 nuclear deal. This is not an effort by Iran to kill the deal, but rather to free itself from the chokehold of sanctions. This step came after the June 28th meeting between Iran and the E3+2 (the UK, France, and Germany, along with Russia and China) in Vienna. Europe's decision to finally activate the INSTEX trade mechanism will give Iran reason to pause before walking away from the nuclear deal, as the U.S. opted to do in May 2018.
But time is not on Iran's side and Tehran's piecemeal non-compliance with the nuclear deal is part of its counter-pressure strategy. It has now given Europe 10 days to come up with more credible economic incentives for it to stay in the deal. Iran will insist that Europe buys its oil and find a way for it to access the funds despite American pressure. The Iranians also hope more EU states will join INSTEX — only 10 of the bloc's 28 member states have done so as yet — and perhaps even other countries as well, such as Russia, Turkey, China, and India. If so, President Donald Trump's "maximum pressure" campaign on Iran will not be the same.
But Tehran surely knows that for the diplomatic track to have a lasting chance of success, Iran, the EU, and others need to bring the U.S. into the process. Many in Tehran, and many in the U.S., argue that Trump has boxed himself in. And yet, it would be wise for Tehran to give Trump a way out from this deadlock. Resistance might work well for Iran's leaders as an ideological position and a show of strength, but it is Trump that has more time on his side as Iran bleeds economically. The alternative for Tehran is to look for ways to change Trump's calculations and impose a high political price on him for continuing his hardline policy. That path is perilous, however.
Turkey-US S-400 dispute comes to a head
Gonul Tol
Director for Turkish Studies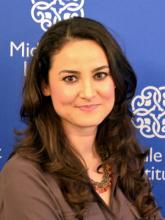 Turkey and the U.S. have been at odds over Ankara's decision to purchase Russia's S-400s missile defense system. The U.S. has threatened sanctions, including expulsion from the F35 stealth fighter jet program, if the deal goes through. Turkey is a partner in producing the aircraft and has made payments to buy over 100 jets. Potential U.S. sanctions could also damage Turkey's ailing economy at a time when President Recep Tayyip Erdogan is facing a host of challenges against his rule at home.
But Erdogan is not worried. He believes he has President Donald Trump's word. At the G20 summit where Trump and Erdogan held a meeting, Erdogan said, "What some people in lower ranks are saying absolutely does not align with Mr. Trump's approach. I believe these will not harm our bilateral ties, and that is the commitment we are going on with." Erdogan is referring to a statement made just days before the Trump-Erdogan meeting by the acting secretary of defense, who expressed U.S. concern over Turkey's S-400 decision. Trump, however, blamed the Obama administration for the "mess" over the S-400s and treating Turkey "unfairly."
Turkey has long relied on the "chemistry" between Erdogan and Trump to fix the many problems in bilateral ties. The perception in Ankara has been that Trump is surrounded by a hostile bureaucracy that wants to punish Erdogan, but that Trump can salvage the relationship. Trump has fueled this perception by making promises that he has failed to keep. This time is no different. Despite the smiles and compliments in front of the cameras, there is little Trump can do to stop sanctions against Turkey, which would be enacted under legislation passed in Congress in 2017 that aims to punish entities that make large-scale purchases of Russian military hardware.
The S-400s are expected to be delivered this month. Ankara will soon discover the risks of putting all of its eggs in Trump's basket.
UAE announces military drawdown in Yemen
Gerald Feierstein
Senior Vice President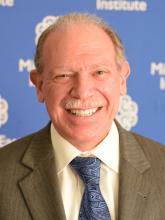 A senior Emirati official confirmed to a visiting U.S. delegation sponsored by the Atlantic Council in mid-June that the UAE is in the process of downsizing its mission to Yemen. The official noted that the Emirati engagement is focused on two separate objectives: the fight against the Houthis and the counter-terrorism effort. The drawdown affects the civil conflict with the Houthis, but Emirati units will remain engaged in the eastern governorates in the battle to defeat al-Qaeda in the Arabian Peninsula (AQAP) and ISIS elements.
While the Emirati forces remain engaged at present in the area around Hodeida, they are no longer on the front lines but remain prepared to intervene should conditions require it. They justify their planned withdrawal on their assessment that the Yemeni forces they've trained and equipped, under the command of Tareq Mohammed Abdullah Saleh, nephew of Ali Abdullah Saleh, the slain former president, are capable of defending against the Houthis. Rising tensions with Iran are also, undoubtedly, pushing the Emiratis to redeploy their forces, particularly Patriot missile batteries, to their home bases.
The senior official also confirmed that Sudanese forces remain on the front lines in the fight with the Houthis. While the Sudanese have the option to return home, in view of the current unrest in Sudan, they have so far opted to remain in Yemen.
Despite the Emirati assurance that they remain capable of returning to Yemen should that become necessary, their departure will bring fundamental changes to the nature of the conflict as Yemeni forces will be untethered from the larger coalition campaign. In particular, it is unclear whether this will bring a change in strategy regarding Hodeida port, a key element of UN Special Envoy Martin Griffiths' effort to bring the warring parties back to the negotiating table.
Irreconcilable differences a major hurdle in intra-Afghan talks
Marvin G. Weinbaum
Director for Afghanistan and Pakistan Studies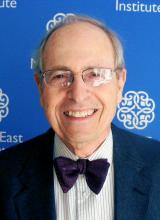 The Afghan peace talks resumed in Doha on June 29. More than a month had passed since U.S. and Taliban delegations last met, prompting concerns the peace process had stalled over the Taliban's refusal to engage in intra-Afghan talks. In the ensuing period, a series of efforts have been made to jump-start the dialogue.
Pakistan may have assumed a pivotal role in these efforts. On June 22, it hosted a delegation of Afghan political leaders for a two-day conference. There, the Pakistani leadership assured the Afghan leaders in attendance that it would attempt to persuade the Taliban to agree to a ceasefire and to commit to intra-Afghan talks. Similar intentions were expressed during President Ashraf Ghani's recently concluded two-day visit to Islamabad, his first in more than three years.
So, with Pakistan seemingly on board and Germany now actively trying to facilitate direct talks, there is newfound optimism that an understanding can be reached in Doha. After two days of discussions, an Afghan government spokesman has predicted that talks with the Taliban will start in a week or two. Secretary of State Mike Pompeo stated last week that Washington hopes to see an agreement in place by September 1st. Such optimism tends to leave the impression that once initiated, intra-Afghan talks will inevitably lead to a comprehensive peace settlement. While negotiations between the Taliban and the Afghan government are a prerequisite to a lasting deal, they are certain to present newer, more complex, challenges. Chief among these are the Taliban's beliefs about governance. A recently published New York Times article analyzing a never formally ratified constitution drafted by the Taliban when it governed Afghanistan sheds light on the group's political vision. The most glaring takeaways are its firm opposition to popular elections, and its ambiguous views on women's education and the protection of minorities. These continue to represent just some of the seemingly irreconcilable differences that would have to be overcome in any intra-Afghan dialogue. And with the Taliban unlikely to abandon core beliefs befitting an Islamic emirate and not a democracy, a deal and sustainable peace would appear out of reach anytime soon.
This article was co-authored by Hassaan Sabir, research assistant to Marvin Weinbaum.
​​​​​​​
@mgweinbaum
OPEC+ to extend production cuts
Rauf Mammadov
MEI Scholar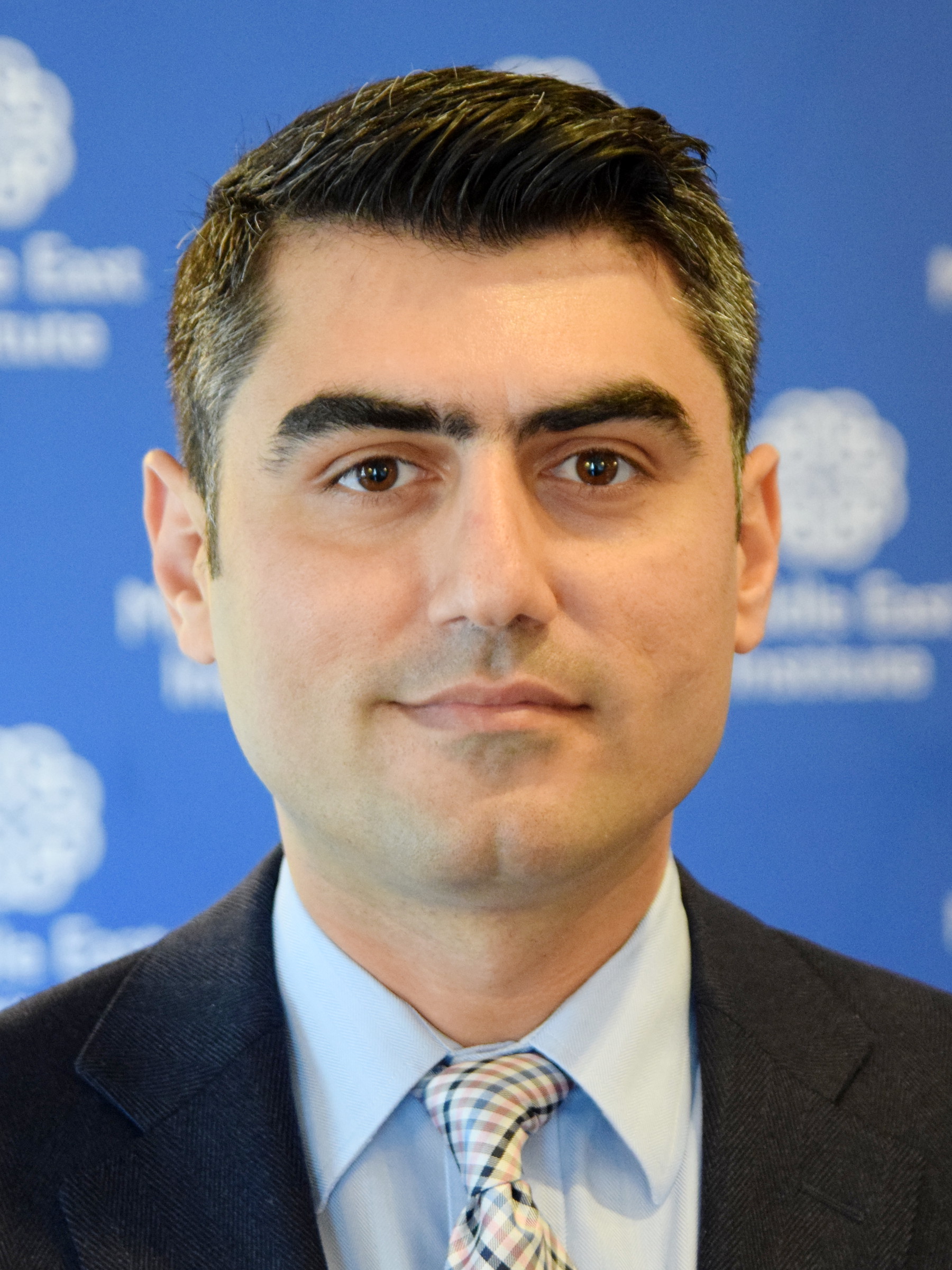 President Vladimir Putin has finally ended speculation on whether Russia would abandon the OPEC+ oil production cuts by saying the country will continue embracing them.
Until the announcement last week, the Kremlin had remained non-committal on extending the cuts at a time when its main producers were calling for Russia to end them.
The decision comes as sanctions-related tension between the United States and Iran escalates. The latest spark was Iran shooting down an American military drone off its coast. Washington has also blamed Tehran for attacks on oil tankers in the Strait of Hormuz, an accusation Iran denies.
Iran's oil exports plummeted to 500,000 barrels a day — the lowest in three decades — after May 2, when the U.S. ended sanctions waivers it had given to several countries that had been buying Tehran's oil. Iran's exports reached 2.5 million barrels a day before the Trump administration's decision last year to pull out of the Iran nuclear deal negotiated by the Obama administration.
OPEC+ members will meet in Vienna this week to discuss the quotas each will get under the next extension of the cuts, as well as their duration. Saudi Arabia, OPEC's de facto leader, wants a nine-month extension. Moscow has yet to commit to a length.
Saudi Arabia is likely to bear the brunt of the cuts again to ensure that the agreement continues. It will chafe while doing so because the kingdom would love to grab the market share Iran is losing. While working together to keep oil prices up, Saudi Arabia and Russia are also involved in a spirited competition for the world's largest crude market, China.
Although an agreement to extend production cuts will bring clarity to the market, volatility and uncertainty will continue to be the new normal. The key drivers of this will be increasing production from non-OPEC countries, fueled by the U.S. shale boom, and the continuing hostility between Washington and Tehran.
Tunisia: Political concerns ahead of fall elections
Robert S. Ford
Senior Fellow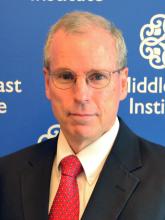 After last Thursday's relatively minor terror attacks in Tunis, the capital, and Gafsa, in western Tunisia, and the renewed hospitalization of President Beji Cais Essebsi, Tunisia had a calmer weekend. The president's son declared that the 92-year-old president's improved condition should allow him to leave the hospital early this week. Meanwhile, there was no immediate wave of cancellations in the wake of the latest attacks as the important tourism sector shows signs of recovery after the deadly 2015 terror attacks in Sousse.
Many commentators in Tunisia worry, however, about systemic problems in the country's nascent democracy as the October 6th parliamentary and November 17th presidential elections approach. If during the months ahead the presidency were to become vacant because of President Essebsi's health issues, a Constitutional Court has not yet been established, as required by the 2014 Constitution, to determine whether the prime minister or the parliament speaker would succeed him for an interim period. There is only a provisional body to determine such constitutional questions. Moreover, the parliament speaker also has his own health issues.
In addition, on June 18th parliament amended Tunisia's election law, notably banning candidates who gained media exposure from their charity work. These controversial amendments would pre-empt from running, among others, Nabil Karoui, whose TV network ensured wide coverage of his charity projects in poorer regions. Karoui was polling well ahead of potential candidates such as the prime minister, Youssef Chahed, whose popularity is sagging due to Tunisia's moribund economy. Last week 51 parliamentarians filed a case before the provisional body challenging the amendments' constitutionality. Karoui, meanwhile, has taken control of and renamed a small political party now called Heart of Tunis as he keeps his sights on the November 17th presidential elections.