In this week's Monday Briefing, MEI experts Randa Slim, Gerald Feierstein, Zubair Iqbal, Marvin G. Weinbaum, Mirette F. Mabrouk, Robert S. Ford, and Rauf Mammadov provide analysis on recent and upcoming events including the escalating tensions between the United States and Iran with Iraq caught in between, Jared Kushner's economic development plan for Palestinians, the IMF's bailout deal with Pakistan, political turmoil ahead of the Afghan presidential election, developments in the Egyptian media landscape following recent constitutional amendments, debate over how to approach elections in Algeria, and the impact of US-Iran tensions on the oil market.
Iraq: Back in the eye of the storm
Randa Slim
Senior Fellow, Director of Conflict Resolution and Track II Dialogues program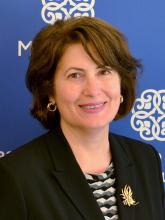 Iraq is back in the eye of the storm. This time it is the evolving crisis between the United States and Iran. Yesterday, a Katyusha rocket landed inside Baghdad's Green Zone, a mile away from the U.S. embassy compound. There was no damage or serious injuries. This was a controlled escalation with the objective of sending a warning shot to the American administration. No one claimed responsibility. Leaders of the major pro-Iranian militias, the Badr Brigade, Kataeb Hezbollah, and Asaib Ahl al-Haq, promptly put out messages saying a military escalation between the United States and Iran that is waged on Iraqi soil is not to the benefit of any party, most of all Iraqis.
Iraqi officials are seriously concerned about the prospects of a military escalation on Iraqi soil. Decisions by the U.S. administration and ExxonMobil to withdraw staff from Iraq exacerbated apprehensions among Iraqi officials and the Iraqi public that there is a looming conflict for which Iraq will pay a heavy price. 
While leaders of Iraqi pro-Iran militias publicly say they are interested in keeping Iraq outside the firing zone, privately they tell their interlocutors that if current tensions between the United States and Iran turn violent, they cannot guarantee they can stay out of the fight. During his May 7 visit to Baghdad, Secretary of State Mike Pompeo asked his Iraqi counterparts to convey warnings to Tehran about the consequences of targeting military assets in Iraq. Iraq's foreign minister has now offered to act as a mediator between its two allies, the United States and Iran, with the aim of de-escalating the crisis. 
Domestically, there are reports that Hadi al-Amiri, the head of al-Binaa parliamentary coalition who was appointed by the Iraqi prime minister as "Basra czar" to tackle that city's myriad problems, announced he was no longer interested in the job. There could be a number of reasons for this, including that the recent geopolitical tensions may require his attention more than running Basra. One other explanation could be that even al-Amiri has come to the conclusion that fixing a city like Basra, where different powerful parties, including his opponents in parliament, have entrenched economic and political interests, is unlikely to be either easy or successful.
Kushner's economic development plan for Palestinians
Gerald Feierstein
Senior Vice President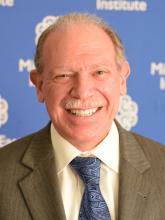 The White House has confirmed plans to co-host with the Government of Bahrain an "economic workshop" for Palestinians in Manama, June 25-26. The workshop is intended to demonstrate the "investibility" of the region and will focus on four pillars: Infrastructure, industry, empowering and investing in people, and governance reforms, according to an unnamed U.S. official. The administration indicated that a second component of its "Deal of the Century" — the political plan — will be unveiled at a later, as yet unspecified date. The Palestinian Authority's spokesman, Nabil Abu Rudeineh, quickly dismissed the Kushner plan as "futile."
In a discussion of his upcoming peace proposal at the Washington Institute for Near East Policy (WINEP) on May 2, Kushner asserted that he launched his effort with "an assessment phase" to study why previous attempts at resolving the Israeli-Palestinian conflict had failed. The team determined that "a lot of the disagreement seems to be about 'high level concepts,'" which apparently include questions of a one-state or two-state solution. While acknowledging that these "core issues" need to be resolved, Kushner then explained that his team "started building an economic vision because "the people want to have better lives" … and "everybody wants to live with dignity." But, of course, he failed to appreciate or acknowledge that proposals built around offering Palestinians "better economic lives" and investment and prosperity as a substitute for their political rights have been put on the table for decades. These initiatives have also failed because they have not addressed the fundamental demand of the Palestinian people for the right to self-determination and the freedom to build their own state out from under the thumb of Israeli occupation. Kushner fairly argues that people shouldn't judge his plan until its unveiled, but based on what he's revealed of it so far, it's difficult to see how his "Deal of the Century" won't end up in the same scrap heap as its predecessors.
Pakistan reaches IMF bailout deal
Zubair Iqbal
MEI Scholar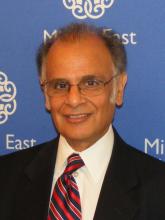 For the 13th time in the last 30 years, Pakistan sought IMF financial support to address its deepening economic and financial difficulties. A staff level agreement was reached last week on a comprehensive adjustment program that will be supported by IMF assistance of around $6 billion over a period of about three years. It is expected that this agreement will be considered by the IMF's Executive Board for approval early next month.
Pakistan's approach to the IMF was necessitated by the worsening, over the past two years, of external and budgetary deficits, a precipitous drawdown of external reserves, and a sharp buildup of external and domestic public debt. These developments threatened economic growth, heightened inflationary and unemployment pressures, enhanced market uncertainty, and encouraged capital outflows. Financial support from certain friendly countries increased but was insufficient to fill the growing gap. In particular, the newly elected government recognized — somewhat belatedly — that it needed to undertake fundamental economic reforms and seek international financial support to address the deepening economic pressures.
The adjustment program agreed with the IMF staff calls for a number of policy reforms ahead of the final agreement — prior actions — and aims at a dramatic reduction in fiscal and external current account deficits through higher taxation and subsidy cuts (which would also help reduce public debt), market determination of the exchange rate, and likely higher interest rates to contain monetary growth and inflation. Major structural reforms, including in particular public sector enterprise reforms, will be undertaken to underpin sustained growth with improved equity. The arrangement critically depends on enhanced financial support by major friendly countries and international financial institutions to supplement IMF financing.
Implementation of these reforms in the current political environment in Pakistan will not be easy. The coalition government will have to seek the cooperation of opposition parties. The social costs of reform measures will be high. In particular, reform of state enterprises will be resisted and may add to inflationary pressures while reducing employment opportunities for a rapidly growing population.

Political turmoil ahead of Afghan presidential election
Marvin G. Weinbaum
Director for Afghanistan and Pakistan Studies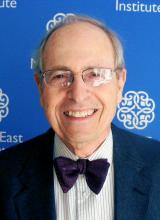 On May 22 Afghanistan will find itself with either a national unity government holding an extended judicially sanctioned mandate or, as some contend, an illegitimate regime unconstitutionally hanging on to power. A presidential election scheduled for last April was delayed until July, and is now planned for September. President Ashraf Ghani's political enemies, who have been demanding he step down in favor of a caretaker government, accuse him of planning to stay in office by indefinitely delaying the election.
Afghanistan has a history of electoral processes that have repeatedly failed to choose presidents or parliaments on time and uncontested. Only this month have the final results of last October's parliamentary election been announced and a new legislative body convened, already three years late. Incompetent, indecisive, and corrupt management, as well as controversy resulting from massive fraud, have marred national elections. The Independent Election Commission (IEC) has been accused of a lack of adequate preparation in the training of election workers and balloting procedures. The move last week by the government-appointed members of the IEC to reverse a decision to employ a biometric system for voter identification has a drawn bitter response from opposition parties. Without a civil registry and reliable statistics, many doubt a free and fair election is possible.
Elections, especially in weak democratic states like Afghanistan, are almost always deeply politically divisive and disruptive. Some have questioned in light of poor security across the country the wisdom of trying to hold presidential and provincial council elections. IEC officials have conceded the impossibility of opening polling stations in the Taliban-controlled as well as strongly contested districts. Turnout elsewhere is certain to be depressed by the Taliban's denunciation of the election and threats against voters. A weak security environment would also seem to create greater opportunities for electoral corruption. But while another hotly disputed presidential contest could further undermine already fading popular support for the political process, failure to secure a renewed democratic mandate may be even more delegitimizing. Either way, domestic political turmoil profits the Taliban.
Egypt: Politics intrudes on daily life in an unexpected way
Mirette F. Mabrouk
Senior Fellow, Director of Egypt program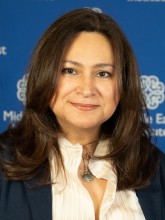 Last month's referendum on constitutional amendments in Egypt passed with a huge majority (almost 90%) and little fanfare. Despite the far-reaching ramifications of the amendments and their direct implications for the country's democratic development, there was never really any doubt that they would pass. There were myriad reasons for this, among them the fact that the primary concerns of the majority of Egyptians are the economy and security, the fact that the current government has managed to pull enough economic and social support rabbits out of the hat to retain its popularity among a diminished but still solid base, and the fact that many people were unclear about how the amendments, and a new status quo, would relate to their daily lives.
The start of Ramadan provided an oblique but illustrative example.
Television viewing peaks during Ramadan; viewers spend much of the year looking forward to the Ramadan soap operas and advertisers, in turn, sink over 30% of their annual budgets into one month. In 2016, advertising spending was over LE750 million, distributed across almost 30 different programs. If you weren't part of the estimated 95% of the population glued to the screen, then you caught up over YouTube, where the media companies that produced the soap operas uploaded the episodes on a daily basis. This year, however, there were no catch-up episodes available online.
This was where the new status quo came in. More than half the programs screening this season are produced by a single company: Synergy. It's owned by Tamer Morsi, who also heads Egyptian Media Group, which is run by Eagle Capital, an affiliate of the General Intelligence Service (GIS). Eagle Capital owns nearly half of Egypt's major satellite channels, and is part of United Group for Media Services; the latter also owns D-Media, which is directly controlled by GIS head Abbas Kamel, and a number of other satellite channels. As of the beginning of Ramadan, the state, represented by the GIS, decided to further monetize the programs by restricting them to a streaming service called Watch IT.
For those who swallowed the insult and paid their fees, injury was heaped on when the new streaming service was hacked and failed to operate properly. In an obvious attempt to rectify matters, last Thursday, the platform was offered for free through the end of the month and any unsatisfied customers were promised reimbursement.
The issue, however, goes beyond entertainment. It demonstrates the extent of the state's grasp over media. Over the past few years the GIS has moved away from arguing with uncooperative or troublesome television hosts to simply buying out their employers. The resulting near monopoly may make for a friction-free media landscape, but it also further minimizes an already shrinking space for expression. The majority of Egyptians may not be politically active but increasingly, they may find that politics will intrude on their daily lives in ways they hadn't counted on.
Algeria: Election or dialogue first?
Robert S. Ford
Senior Fellow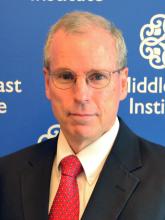 Sunday, May 19 was the last day to file candidacies for the planned July 4 presidential election. Large national street protests took place again on May 17 for the 13th consecutive Friday, and across Algeria protesters denounced the election that they expect will only prolong the existing discredited government system. Holding the July 4 election appears increasingly difficult, if not impossible. National machinery operating under the Interior Ministry churns forward, but dozens of municipalities in central Algeria have promised not to administer the election, and a judges association pledged its members will not oversee the election process as legally required. No major political figure has filed to run.
Many political and civil society figures urge the election be postponed in favor of a dialogue between the government and the protest movement and opposition political parties, perhaps in the form of a national conference. On May 20 three prominent but long-retired political figures, including a retired general and a former foreign minister with ties to Algeria's Islamists, called for the army leadership to come out from behind the president and prime minister and talk directly with the protest movement. Three months on, however, the protest movement still lacks leadership, and how the army would negotiate with it is unclear. Nor has the army leadership shown willingness to compromise. One indication of its flexibility would be halting official discussion of the July 4 election; President Abdelkader Bensalah notably did not mention it in an official political statement to Algerian students on May 18. Another confidence-building measure would be release of a leftist opposition leader detained on May 9 on charges of plotting to overthrow the government.
Rising tensions and the oil market
Rauf Mammadov
MEI Scholar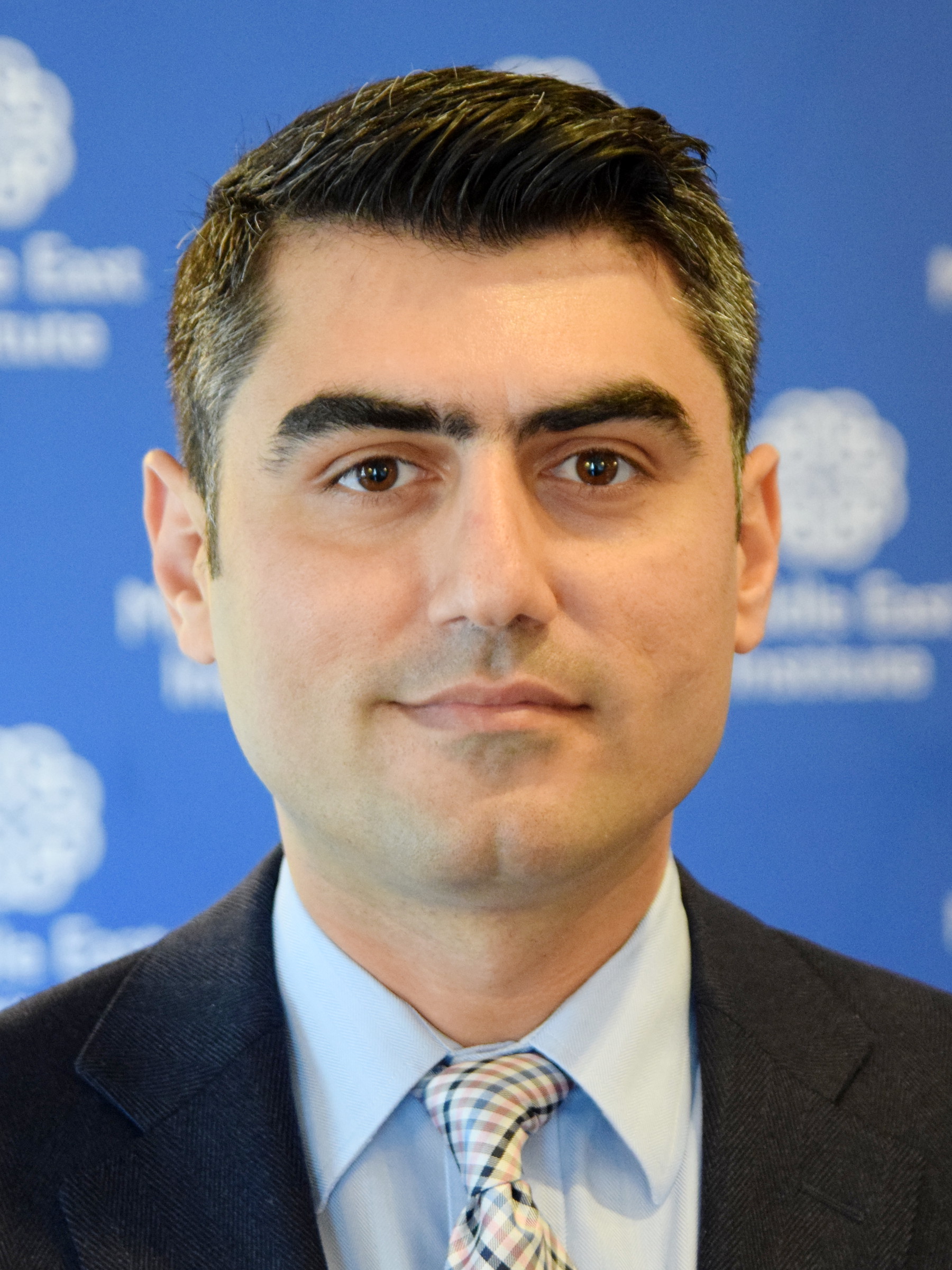 An escalation in tensions between the United States and Iran has continued to send oil prices higher. They were already hovering above $70 a barrel after the Trump administration decided against extending a waiver of the economic sanctions it had granted to the main buyers of Iranian oil, including China and India.
News of sabotage that damaged oil tankers in Fujairah and drone attacks on Saudi Arabia's pipeline infrastructure put even more upward pressure on prices. Although the attacks did not disrupt global supply, they roiled a market that focuses largely on expectations.
On top of these developments, the decision by the U.S. State Department and ExxonMobil to evacuate staff from Iraq added to the commotion in the market, which was already alarmed about potential supply cuts arising from Libya's civil war and the crisis in Venezuela. With the U.S. sanctions waivers eliminated, Iran's oil exports plummeted to half a million barrels a day from 2.7 million a year ago.
Meanwhile, an OPEC+ committee met Sunday to discuss the policy directions the full organization might take at its next meeting in late June in Vienna. The discussions revealed that Moscow and Riyadh have a different take on the next step. Russia thinks OPEC+ should boost production by a combined 400,000 barrels per day, while Saudi Arabia is hesitating to commit to an increase.
In general, the market has not panicked over the developments in the Middle East. This is largely due to Riyadh's commitment to adding supply if the market experiences losses. Oil analysts worry that the protracted civil war in Libya, the continuing crisis in Venezuela, and the failure of OPEC+ to reach a new production agreement could reduce world supply to a level that is beyond Saudi Arabia's capacity to offset.
Photo: AHMAD AL-RUBAYE/AFP/Getty Images
---
The Middle East Institute (MEI) is an independent, non-partisan, non-for-profit, educational organization. It does not engage in advocacy and its scholars' opinions are their own. MEI welcomes financial donations, but retains sole editorial control over its work and its publications reflect only the authors' views. For a listing of MEI donors, please click here.