In this week's Monday Briefing, MEI experts Randa Slim, Charles Lister, Gerald Feierstein, and Paul Salem provide analysis on recent and upcoming events including Iraqi Prime Minister Abdul-Mahdi's first foreign trip to Egypt, the future threat posed by ISIS, Israeli Prime Minister Benjamin Netanyahu's AIPAC meeting in Washington, and Secretary of State Mike Pompeo's visit to Lebanon.
Iraq: Outreach abroad, but troubles at home
Randa Slim
Senior Fellow, Director of Conflict Resolution and Track II Dialogues program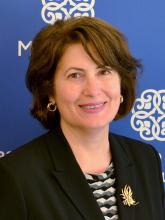 In his first foreign trip, Iraqi Prime Minister Adel Abdul-Mahdi traveled to Cairo to meet with Egyptian President Abdel-Fattah el-Sissi, where he stressed the importance of the two countries' cooperation to "dry up the sources of terrorism," and agreed to resume the joint Egyptian-Iraqi high committee's work to discuss cooperation in the fields of trade, energy, culture, and education.
Following their bilateral talks, the two leaders were joined by Jordanian King Abdullah II for a tripartite summit, during which they discussed measures to strengthen economic cooperation between the three countries, including the extension of the Basra-Aqaba oil pipeline to Egypt. The pipeline project was agreed upon by the three countries at a meeting in Amman in November 2015, when Abdul-Mahdi was Iraq's oil minister. The tripartite summit follows recent agreements signed between Jordan and Iraq covering trade, energy, and transportation.
Since 2014, Iraqi leaders have been promoting a centrist foreign policy, seeking to improve ties with their Arab neighbors, and maintain good relations with both the United States and Iran. With his first foreign visit to Egypt and the tripartite Egyptian-Iraqi-Jordanian summit, Prime Minister Abdul-Mahdi sends a clear signal about Iraq's prioritization of its relations with its Arab neighbors. These meetings follow a visit to Baghdad by the Iranian president, Hassan Rouhani, and the conclusion of several agreements to boost Iraqi-Iranian relations.
Iraq's path to reclaiming a leadership role in the Arab world will depend on how successful its leaders are in tackling security and economic challenges at home. While ISIS's territorial caliphate has been eliminated in Iraq and Syria, ISIS cells and fighters have now shifted to an insurgency campaign in Iraq of targeted assassinations, car bombs, and suicide attacks.
Wide-scale and institutionalized corruption is as a potent a threat to Iraq's security and economic revival as a resurgent ISIS. The sinking of a ferry last week in the Tigris River near the city of Mosul claimed the lives of at least 100 Iraqis, many of whom were children, highlighting the deadly consequences of the corrupt and negligent practices of political elites, including the leaders of non-state armed groups that are increasingly gaining stakes in new business ventures, such as the entertainment park involved in the ferry accident. On Sunday, acting on the recommendation of Prime Minister Abdul-Mahdi, the Iraqi parliament voted to sack the governor of Nineveh Province and his two deputies and called for an investigation of the deadly incident.
We're a long way from victory in the fight against ISIS
Charles Lister
Director of Countering Terrorism & Extremism program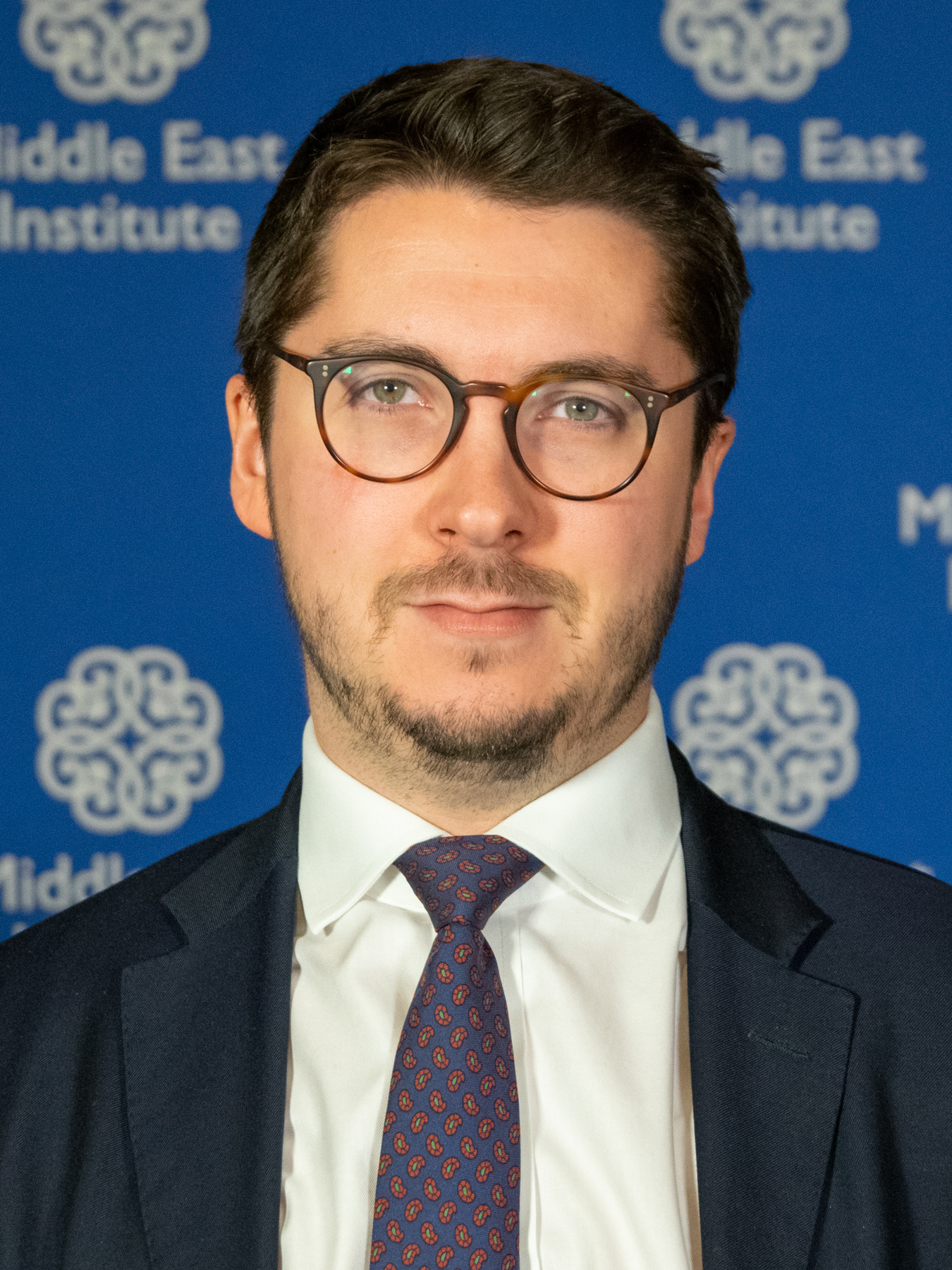 ISIS's territorial caliphate in Iraq and Syria came to an end when the U.S.-backed Syrian Democratic Forces (SDF) liberated its last holdout in Baghouz in eastern Syria, where the SDF claims it killed 12,000 ISIS militants alone. The SDF says it lost 11,000 personnel throughout the four-plus-year-long campaign. ISIS's territorial defeat is a cause for celebration. Territory the size of the United Kingdom has been liberated and over 100,000 ISIS militants reportedly killed.
However, we remain a long way from victory. In the last 48 hours alone, ISIS conducted at least three attacks in eastern Syria, including its first suicide bombing in Deir ez-Zor city in almost 18 months. In Syria, sleeper cells are widespread and represent a huge security challenge going forward. In Iraq, ISIS is several steps ahead from Syria. It is carrying out an average of at least four attacks per day and in places like Mosul and Anbar, it remains deeply involved in extortion and intimidation campaigns, just as it was before 2014. Recent investigations suggest ISIS has at least $300 million stashed away — money that can go much further without the cost of administering territory or people. ISIS has also built an extensive empire of legitimate business interests across Iraq and Syria, guaranteeing long-term financial sustainability.
What should be of most concern is the fact that the conditions that gave rise to ISIS remain in place. In fact, many are now worse. From extraordinary levels of unaddressed destruction; to social, religious, political, and ethnic tensions; not to mention poverty, instability, and rife corruption, the space for a movement like ISIS remains wide open. At least 30,000-40,000 ISIS members lie in squalid prisons in Syria and Iraq and more than 150,000 former ISIS residents live in secured IDP camps with no future prospects for a meaningful life. Amid these numbers are tens of thousands of children who are stateless and likely to receive no help to recover from the trauma of their ISIS experience and probable indoctrination.
Efforts to address these long-term problems are either non-existent, or immeasurably insufficient. Only ISIS stands to gain from this state of affairs.
Netanyahu visits Washington
Gerald Feierstein
Senior Vice President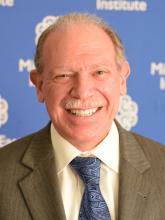 Embattled Israeli Prime Minister Benjamin Netanyahu, facing uncertain electoral prospects on April 9 and potentially overwhelming legal challenges afterwards, found a welcome respite in Donald Trump's Washington over the past weekend. Traveling to the U.S. for the annual American-Israel Political Action Committee (AIPAC) meeting, Netanyahu was showered with unreciprocated gifts by a U.S. administration striving to tip the scales in the upcoming Israeli election in Netanyahu's favor.
Most significantly, President Trump startled his foreign policy team and upended decades of U.S. policy and international law by signaling that he would recognize Israel's claim to sovereignty over the Golan Heights, which it seized from Syria in the June 1967 war. Although Israel's de facto control over the territory is undisputed, successive Israeli governments, including that of Netanyahu himself, have declared a willingness to return the area to Syrian control as part of a comprehensive peace agreement with Damascus. That longstanding policy position has been challenged by hard-right elements in the Israeli government, and a weakened Netanyahu, needing right-wing support for his political survival, has gone along with the demands. His willingness to accommodate the rightists, along with President Trump's apparent acquiescence, has raised broader fears that the Golan Heights may be a prelude to a new effort by the same elements to press for annexation of the occupied West Bank.
Whether annexation of the Golan Heights will be the political winner that Netanyahu and his American backers hope won't be clear before the elections in two weeks. Netanyahu's urgent return home necessitated by rocket fire from Gaza into Israel, canceling both his planned White House dinner and his speech to AIPAC, and Israel's predictable response to the attack demonstrate once again that his government's hardline policies have not brought Israelis immunity from the consequences of continued conflict with their neighbors.
Pompeo pushes back on Iran in Lebanon visit
Paul Salem
President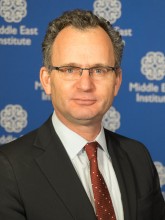 In his visit to Lebanon late last week U.S. Secretary of State Mike Pompeo pledged continued support "for the legitimate state institutions of Lebanon," but railed against Hezbollah and Iranian influence in the country. The visit partly reassured Lebanese leaders that the U.S. was not going to walk away from Lebanon after the formation of the latest government, which includes Hezbollah, but also that the U.S. expects a stronger position from Lebanese leaders. Indeed, the U.S. appears to be encouraging a resurrection of something like the old anti-Assad and anti-Hezbollah March 14 coalition that played an important role in the country from 2005 to roughly 2016. It is hard to see how such a coalition can be revived given that the prime minister, Saad Hariri, is in close alliance with the president's party, which is, in turn, in an alliance with Hezbollah. But it puts serious pressure on the president, foreign minister, and prime minister to find ways to distance themselves from Hezbollah, and might encourage some leaders and parties that are not part of this triumvirate to speak up more forcefully.
In addition to Iranian influence in Lebanon, Russia also has been seeking a wider presence in the country. It has offered military assistance to the Lebanese armed forces, opened almost a dozen cultural centers, and its state-owned oil company Rosneft was just granted use of energy storage facilities in the northern city of Tripoli, a few kilometers from the military airport of Hamat, where the U.S. has a military presence. Pompeo's visit to Lebanon came just two days before Lebanese President Michel Aoun's scheduled summit with Russian President Vladimir Putin in Moscow. After consolidating its presence in Syria, Russia seeks to extend its influence in Lebanon; it might also gain influence in Iraq if Iranian-backed domestic opposition to the U.S. presence there leads to a U.S. withdraw. As an ally of Iran, Russia stands to rebuild a dominant presence in the Levant.
Pompeo's visit is likely to increase political tension in the country; Hezbollah leader Hassan Nasrallah is scheduled to deliver a rebuttal on Tuesday. And all this political tension might soon take a back seat to a looming economic crisis as Lebanon struggles to manage an acutely unsustainable public debt and currency situation.
 STR/AFP/Getty Images