This week's briefing on recent news and upcoming events in the region including Kazakhstan's upcoming "Astana talks" on Syria, Jared Kushner's planned visit to the Middle East, the shift in US-Pakistan relations, and Abbas' announcement that the Palestinian Authority will halt all signed agreements with Israel, featuring Charles Lister, Gerald Feierstein, Marvin G. Weinbaum, and Khaled Elgindy.
Syria's deadly status quo
Charles Lister
Director of Countering Terrorism & Extremism program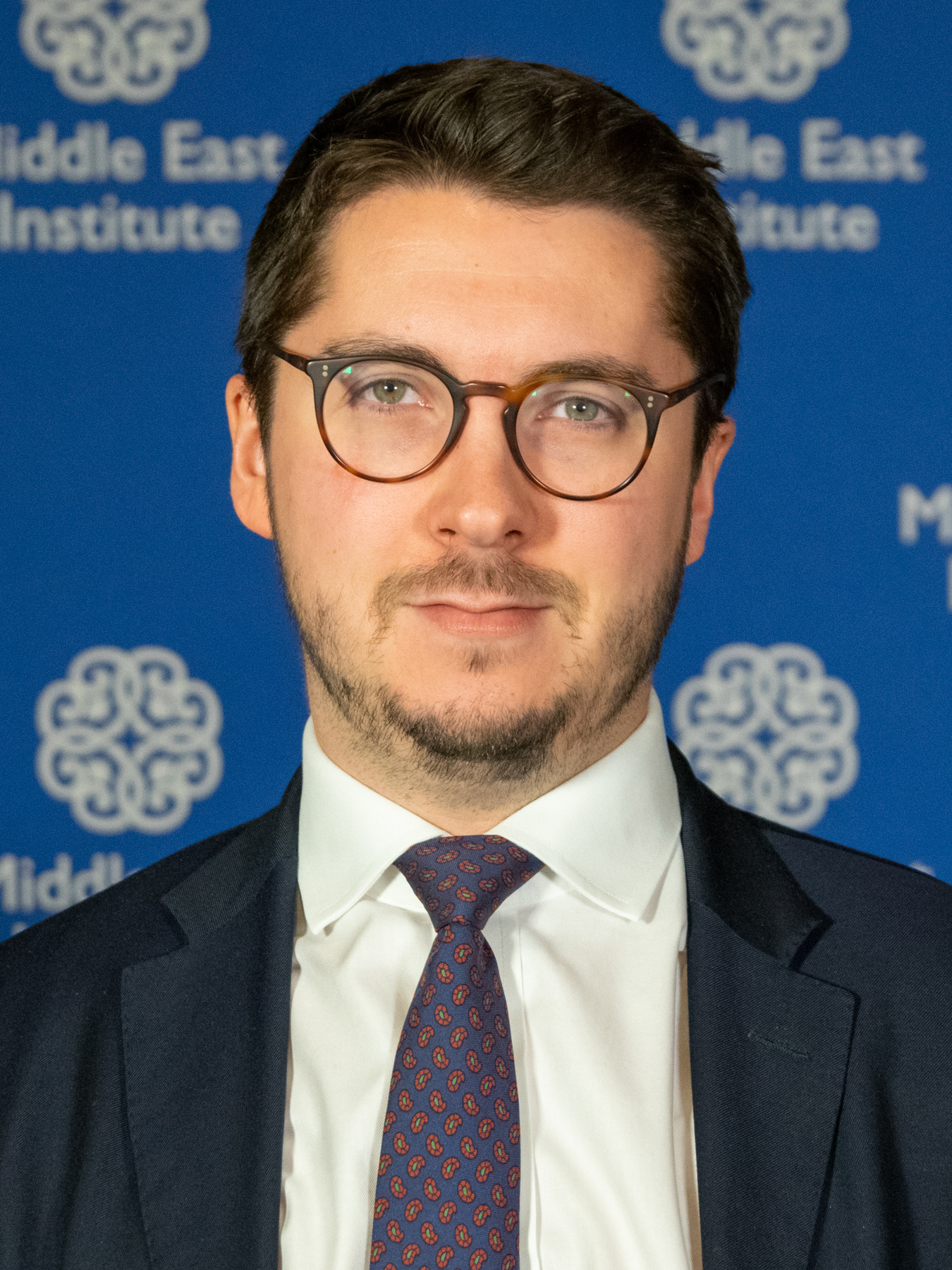 The Kazakh government is set to host the 13th round of Syria-focused "Astana talks" in Nur-Sultan on Aug. 1-2, involving delegations from Russia, Iran, Turkey, and Syria's regime and opposition, along with observers from the United Nations, Jordan, Lebanon, and Iraq. As with several previous rounds, the talks will likely address hostilities in Syria's northwest; the status of northeast Syria; as well as negotiations over forming a constitutional commission and prospects for a political process.
While the concept might sound logical, the contents are not. The "Astana process" has lost the traction it once enjoyed and with that, its only value is its ability to gather delegates from time to time. Russia's misuse of Astana as a ploy to facilitate the Syrian regime's territorial expansion in 2018 destroyed any remaining on-the-ground trust in foreign, diplomatic initiatives.
Hostilities in northwest Syria now appear intractable and with that "cat out the bag," it remains all but impossible to imagine any other scenario than a continuation of today's deadly and destructive status quo. As Syrian troops, backed by Russian air power and special forces, have failed to advance, the area has been subjected to an unforgiving bombing campaign. More than 100 civilians have died in the past 10 days, including 26 children. Since April, 760 civilians have been killed and 400,000 displaced. Thirty-nine medical facilities have been hit in targeted strikes, along with more than 50 schools. For the first time in more than two years, Turkish policy is now visibly hostile to Russian objectives in northern Syria.
Meanwhile, despite over a year of negotiations, Russia's diplomatic poster project — a constitutional commission — remains a pipe dream, thanks to the veto power of Russia's own troublesome partner in Damascus, Bashar al-Assad.
Though it has remained unaddressed by Astana until now, the deteriorating security situation in in southern Syria may come up this time. At least five soldiers were killed in an ISIS bomb attack in Suwayda on July 28, while dozens of attacks in Daraa indicate a slowly building local resistance movement increasingly beyond Russia's control.
Kushner sets out for talks, but there's little new to discuss on Israel-Palestine
Gerald Feierstein
Senior Vice President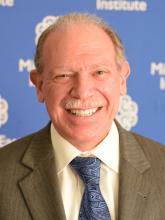 The White House has announced that Jared Kushner will head to the Middle East region again this week, accompanied by Jason Greenblatt and Brian Hook. The three will stop in Israel, Egypt, Jordan, Qatar, Saudi Arabia, and the United Arab Emirates. The trip is billed as a continuation of Kushner's Israel-Palestine peace initiative and a follow-up to the late June Bahrain "workshop" that focused on notional plans to support Palestine's economic development.
Nevertheless, there is little new to consider in the Kushner "deal of the century." Despite efforts to hype the event, the Bahrain meeting was largely a bust. With neither Palestinians nor Israelis present, attendees were treated to a Kushner presentation that was more akin to selling time shares in Florida than it was to a serious discussion of Palestinian economic development challenges. The most notable aspect of the conference was its studied refusal to acknowledge any effect on Palestinian economic development from Israel's 50-year occupation.
Moreover, even Kushner said that movement on the economic front is contingent on progress in the political negotiations. But unveiling of that component of the plan is reportedly delayed until at least November, when the administration anticipates that a new Israeli government will be formed. For its part, the Palestinian Authority is pushing back harder on Israel and its U.S. allies as it threatens to end the security cooperation that has been the one element of Israeli-Palestinian relations that has been relatively sacrosanct.
With little new to discuss on the Israeli-Palestinian front, it's more likely that Brian Hook's presence on the tour is a signal that the real issue to be reviewed by the administration representatives is next steps on Iran.
Afghanistan is key to a US-Pakistan reset
Marvin G. Weinbaum
Director for Afghanistan and Pakistan Studies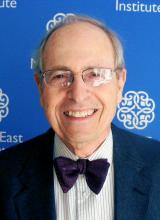 Pakistani Prime Minister Imran Khan returned to Islamabad last week after completing a whirlwind trip to the U.S. By nearly all accounts his various meetings in Washington over three days came off successfully. But the high expectations they set for Pakistan and Khan personally also carry certain pitfalls, none more so than over Afghanistan.
Pakistan and the U.S. went into these meetings with different objectives, and both appear to have come away satisfied. The White House extended the invitation to Khan after being pleased with Pakistan's believed role in facilitating the Afghan peace talks in Qatar. It hoped that the prospect of renewed cooperation with the U.S. would intensify Pakistani efforts to push the Taliban into direct negotiations with the Afghan government. This appears to have borne some fruit, with Khan saying that he hoped to meet with the Taliban leadership on his return to Pakistan. And the Taliban, for their part, responded by declaring that if officially invited, they would travel to Islamabad to meet Khan.
The Pakistani leadership came to Washington with a more ambitious agenda, aiming to lay the foundations for broader cooperation in the future. It was hoped that Prime Minister Khan would succeed in forging some form of personal relationship with President Donald Trump, and assure the U.S. that, under him, Pakistan sought to shed its past baggage. Pakistan also sought to counter what it perceives as New Delhi's efforts to use India's burgeoning alliance with the U.S. to isolate Pakistan on the international scene. Trump's off-the-cuff offer to mediate the Kashmir dispute was, therefore, particularly well received by Pakistan, and Khan and company left Washington feeling that headway had been made on both fronts.
But the key to a reset of the U.S.-Pakistan relationship remains in Afghanistan. For four decades, Afghanistan has framed American security interests in the region and shaped its policies toward Pakistan. The strong convergence of views during the prime minister's visit may have led many in Washington to assume that Pakistan could now be counted on to coerce the Taliban to accept a peace deal. With the real possibility that a U.S. troop departure leaves Afghanistan without an enforced ceasefire and progress in negotiations defining the future of the state, the peace process could easily collapse. In that event Pakistan would receive much of the blame, and U.S.-Pakistan relations would then descend once more into the mud slinging so familiar until last week's leadership embrace.
This article was co-authored by Hassaan Sabir, research assistant to Marvin Weinbaum.
Abbas announces halt to all signed agreements with Israel
Khaled Elgindy
Nonresident Fellow with the Brookings Institution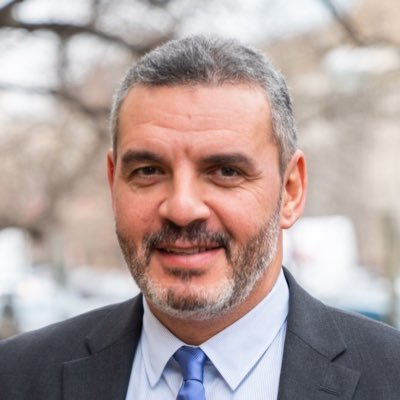 Last Thursday, Palestinian President Mahmoud Abbas announced that the Palestinian Authority (PA) would halt all signed agreements with Israel, which would mean effectively ending the PA's security cooperation with Israel. The move came in response to Israel's recent demolition of 70 Palestinian homes in Sur Baher on the outskirts of East Jerusalem. Security coordination between the PA and the Israel Defense Forces, a central pillar of the Oslo process, remains hugely unpopular among ordinary Palestinians as well as a potent political cudgel for Abbas' more militant political rivals like Hamas and Islamic Jihad, who openly accuse the Palestinian leader of "collaboration" with the occupation.
There are many reasons to doubt Abbas' willingness to follow through on his threat to end the PA's security coordination with Israel, an obligation he has previously described as "sacred." Indeed, Abbas has made similar threats, both privately and publicly, to the Israelis in the past, even as security cooperation has continued without interruption. Abbas' reluctance to sever security ties with Israel is as much out of self-preservation as it is out of a desire to prevent another intifada against Israeli military rule. With his popularity in single digits, and with prospects for Palestinian independence more remote than ever, Abbas understands that if and when Palestinians decide to rebel, popular anger is as likely to be directed at his leadership as at Israel's occupation.
Abbas' commitment to PA-Israel security coordination may not be enough to save it, however. Sweeping aid cuts by the Trump administration, along with Israel's withholding of $500 million in tax revenues collected on the PA's behalf, have led to one of the PA's worst financial crises since the international boycott following Hamas's election in 2006. With PA security and civil servants currently receiving only half of their salaries, it is unclear how much longer either can continue to operate. Moreover, by putting the decision in writing, Abbas is making it more likely it will be implemented by a future Palestinian government, ideally after his departure. Whether it is by Abbas' hand, that of his successor, or the result of the PA's seemingly inevitable demise, the collapse of the PA's security cooperation with Israel is probably only a matter of time.
Khaled Elgindy is a nonresident fellow with the Brookings Institution and the author of the newly released book, Blind Spot: America and the Palestinians, from Balfour to Trump.