In this week's Monday Briefing, MEI experts Marvin G. Weinbaum, Robert S. Ford, Alex Vatanka, and Birol Baskan provide analysis on recent and upcoming events including a potential agreement between Pakistan and Afghanistan, protests in Algeria, Rouhani's planned trip to Baghdad, and recent Turkish naval exercises.
Tenuous promise in Pakistan and Afghanistan
Marvin G. Weinbaum
Director for Afghanistan and Pakistan Studies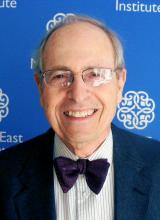 Two developments in the Pakistan-Afghanistan theater continue to draw attention for their regional and global implications. In one, the latest crisis between Pakistan and India, though remaining on the burner, has simmered down with Pakistan's return of a downed Indian Air Force pilot. The other involves representatives of the U.S. and Afghan Taliban in extended Doha peace talks that have purportedly been showing progress. But in both cases, the promises they offer are tenuous and skirt root issues.
The prisoner return seems to have halted, at least for now, the rapid climb of the ladder of escalation to a widely feared nuclear exchange. Diplomatic pressure from such diverse countries as China, Saudi Arabia, and the U.S. has contributed to cooling the confrontation. But most of the credit for the release goes to Pakistani Prime Minister Imran Khan, who saw a way to deflect Indian and international criticism of Pakistan for its hosting of Jaish e-Mohammed, the terrorist organization linked to the Feb. 14th suicide car bombing in Kashmir. Khan's initiative comes with the apparent approval of Pakistan's generals. He has also carried public opinion and won the grudging support of opposition parties. However, his conciliatory approach toward India could backfire domestically should the recently intensifying artillery fire across the Line of Control, the de facto border between Indian- and Pakistani-controlled areas of Kashmir, spark a new, elevated round of violence. Still hovering in the background is the unresolved issue of Kashmir and Pakistan's reluctance to bring accused terrorist groups to justice.
The Doha negotiations between the U.S. and Afghan Taliban are occurring at a higher level than any previously. They show an undeniably stronger determination on both sides to reach an agreement. But the talks focus almost entirely on U.S. troop withdrawals and guarantees of Taliban disavowal of global-minded terrorist organizations. Thus far, the progress made does more to advance the strategic priorities of the Trump administration than the resolution of the Afghan conflict.
Protests roil Algeria ahead of April election
Robert S. Ford
Senior Fellow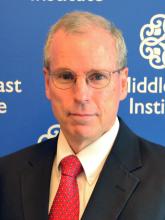 On March 3, Algerian President Abdelaziz Bouteflika filed his official candidacy for the April 18 presidential election despite days of massive, nation-wide protests against his fifth term. To appease protesters his campaign director released a letter promising that if re-elected Bouteflika would organize a national conference that would launch political reforms and set a date for an early presidential election in which he would not run. Protesters returned to the streets in the evening on March 3 and on March 4 dissatisfied with Bouteflika's offer. Several candidates who had filed to run against Bouteflika in the election withdrew their candidacies on March 3 in the shadow of the widespread demonstrations. A retired general, Ali Ghediri, so far is staying in the race. The two parties that back the government praised the letter's promise of reforms and a second eventual presidential election. Opposition parties, while lacking strong popular bases, are ratcheting up their criticism of Bouteflika's decision, as are some cultural figures. So far, protesters and security forces in most locales have succeeded in avoiding violent confrontations.
Bouteflika is again in a European hospital for health reasons and the idea of postponing the election is circulating among some political observers. Such a delay would allow time for Algeria's political and military leadership to build consensus around a different government candidate. The delay could give pause to the demonstrators, who have no visible leaders and have voiced no clear demands aside from the departure of Bouteflika and calls for broad political change. If the government insists on moving ahead with the April 18 election and offers nothing more than vague promises of future reform, the risk of larger protests, work stoppages, and sharp clashes with security forces grows. There are calls for massive demonstrations on Friday, March 8.
Rouhani prepares for Baghdad visit
Alex Vatanka
Senior Fellow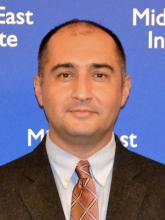 Iranian President Hassan Rouhani is due to travel to Baghdad next week, and officials in Tehran are already declaring the upcoming visit as "historic." The Iranians have a three-part agenda for the trip. First, it is aimed at solidifying economic ties as annual bilateral trade of $12 billion has made them into each other's top trading partners. Iran's gas and electricity exports are particularly important to an Iraqi market that, amazingly, still suffers from power shortages despite the country's oil wealth. The issue of U.S. sanctions remains a concern, however. The U.S. last issued a 90-day waiver to Iraq in December, enabling it to continue to import energy from Iran. The waiver's expiration coincides with Rouhani's visit, and it remains to be seen if Washington will renew it. Baghdad has made it clear it cannot do without Iranian energy for the foreseeable future. Meanwhile, Tehran has voiced its desire to play a big role in the economic reconstruction efforts that are expected to take place soon in both Iraq and Syria. This ties to the second point, which rests on the need for security cooperation and Tehran's argument to Baghdad that Iran's assistance is still needed to completely root out the remnants of ISIS. In this effort, the Iranians are painting the Trump administration as uncommitted to Iraqi security, pointing to President Donald Trump's vacillating stance on the U.S. role in the Middle East and his one and only visit to Iraq in December, when he failed to meet with any Iraqi leaders. Third, from Tehran's perspective, a visit by Rouhani to Baghdad is symbolically biting given the months-long American effort to drive a wedge between Iraq and Iran. Tehran takes any opportunity to emphasize the futility of efforts to isolate it.
@AlexVatanka
Turkish naval exercise sends a message
Birol Baskan
Non-resident Scholar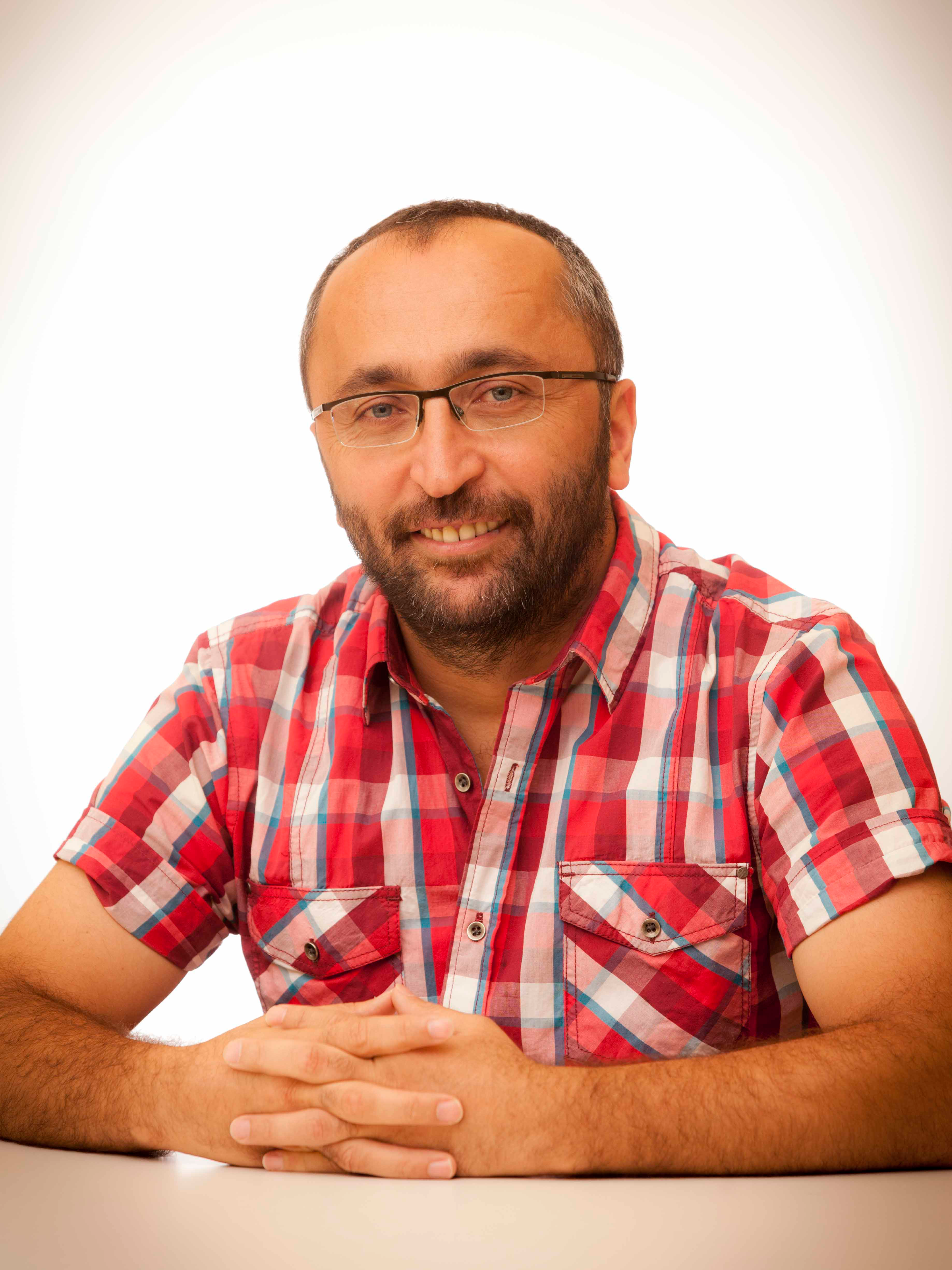 Turkey is currently carrying out the largest naval exercise in its history, with around a hundred military vessels participating, along with land and air forces. The exercise involves locally produced ships, unmanned aerial vehicles, and missiles, showcasing the achievements of the country's fast-growing defense industry. Turkey has conducted numerous naval exercises before, to keep its military ready for any future engagements, but the sheer size and scope of the exercise this time around – running across all three seas that surround the country from Feb. 27th through March 8th – seems designed to serve at least two other ends as well.
First, many analysts believe that the Turkish Armed Forces have been weakened considerably in recent years, especially by the purges that began in the late 2000s, but became much more extensive in the aftermath of the failed coup in 2016. The purges are thought to have hit the Turkish Naval Forces especially hard, removing a sizeable percentage of its officer corps. Therefore, by conducting such a large exercise Turkey aims to show that its navy remains strong, despite the impact of the purges.
Second, the name of the exercise, Mavi Vatan, or Blue Homeland, is certainly telling as well: Turkey has essentially declared the surrounding seas to be part of the homeland and made clear its determination to protect its interests in those waters. This message is aimed squarely at Greece, Cyprus, Egypt, and Israel, all of which are involved in exploring for natural gas in the eastern Mediterranean. The importance of the issue was underscored last week by ExxonMobil's announcement that it had made the world's third-largest natural gas discovery in the last two years in Cypriot waters. Turkey has repeatedly and unequivocally stated that it has a stake in any such finds and rejects any plan that does not involve it. By carrying out such a large exercise, Turkey aims to show that it has the necessary naval power to back up its words and protect its interests.
 
FAROOQ NAEEM/AFP/Getty Images