In this week's Monday Briefing, MEI experts Robert S. Ford, Mirette F. Mabrouk, Nathan Stock, Marvin G. Weinbaum, and Jean-François Seznec provide analysis on recent and upcoming events including the government shakeup in Algeria, Egyptian President el-Sissi's visit to Washington, rocket attacks from Gaza, Imran Khan's war against poverty, and a $69 billion merger between Saudi Arabia's oil and chemical giants.
Too little too late in Algeria?
Robert S. Ford
Senior Fellow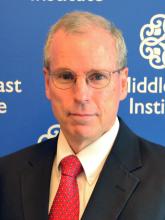 In the wake of huge street protests again on Friday, March 29 President Abdelaziz Bouteflika finally named a new cabinet on March 31, keeping Prime Minister Noureddine Bedoui while changing many other faces in the new government line-up. One Algerian commentator noted on Monday that the country is so seized with the issue of Bouteflika having to cede power that people forgot that Bedoui and the Presidential Palace were trying to set up a new cabinet.
The new cabinet announcement was Bouteflika's response to the March 26 statement by General Ahmed Gaid Salah, the Army chief of staff and deputy defense minister, urging the use of Article 102 of the Constitution, which allows for the removal of the president in case of incapacitation on the grounds of ill health. The Presidential Palace kept Salah in his post, a step that suggests a deal between the Army and the Palace. On April 1 Bouteflika announced that he would step down by the end of the month. When his term ends, under Article 102 the president of the upper house of parlaiment, Abdelkader Bensalah, a long-time government stalwart, would become interim president. Many in the opposition suspect that the Army wants Bensalah and the Bedoui government to manage the elections so that a pliable figure is elected president. Meanwhile, the massive but still leaderless street protest movement is indicating rejection of a government-managed transition; there are already calls for massive new marches on Friday, April 4.
Egypt-US ties in the spotlight ahead of Sissi's visit
Mirette F. Mabrouk
Senior Fellow, Director of Egypt program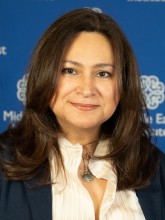 Egypt's President Abdel-Fattah el-Sissi is scheduled to visit Washington, DC next week, during which time he will meet with President Donald Trump. According to a statement issued by the White House, they will "discuss strengthening the strategic partnership between the United States and Egypt and building on [U.S.-Egyptian] robust military, economic, and counterterrorism cooperation … and shared priorities in the region, including enhancing regional economic integration and addressing ongoing conflicts."
While the two men apparently have a fairly cordial relationship, one subject that could lead to an awkward pause in the conversation might be the current U.S. administration's line on Israel. Last week saw the 40th anniversary of the peace accord between Egypt and Israel. That peace has held despite the assassination of one its architects, Egyptian President Anwar el-Sadat, the death of another, Israeli Prime Minister Menachem Begin, the Arab Spring, extremist violence in parts of Egypt's Sinai, and an increasingly right-wing Israeli government that sets ever-lower stock by any peace or resolution with the Palestinians. In fact, cooperation between the two countries, especially on the military front, has intensified and economic relations are also starting to see an upswing, even in the face of pressure — no small feat in countries where the populations are significantly less keen on the relationship than their governments.
The latest, pressure, however, might be more difficult to manage. President Trump's recognition of Jerusalem as the capital of Israel on Dec. 6, 2017 — a move that was condemned by 14 out of 15 UN Security Council members, forcing the U.S. to use its veto — strained regional relations. The much talked about but as yet unseen "Deal of the Century" peace plan is being awaited apprehensively by the U.S.'s Arab allies. President Trump's recognition of Israeli sovereignty over the Golan Heights, which Israel has occupied since annexing it from Syria after the latter's defeat in 1967, resulted in an equally large ripple. At the conclusion of the Arab League's 30th Summit in Tunisia on Sunday, the League issued a statement reaffirming the "centrality of the question of Palestine to the Arab nation, and the Arab identity of occupied East Jerusalem, as a capital for the state of Palestine." It also firmly emphasized the Golan Height's status as occupied Syrian land, saying that it "considers the U.S. decision to recognize Israeli sovereignty over the Golan null and void in form and substance," and that it will seek a UN Security Council resolution against it. The position is all the more notable considering that Syria is currently suspended from the Arab League.
Sissi made a direct statement at the conclusion of the summit, saying, "The liberation of all Arab occupied territories is the only way to resolve the Arab-Israeli conflict."
It's a delicate negotiation. Egypt is very keen on maintaining a healthy relationship with the US but it cannot afford to ignore public sentiment with regard to the Palestinian issue.
What's behind the Gaza rocket attacks?
Nathan Stock
MEI Scholar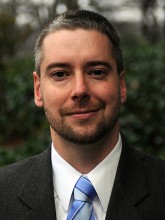 On March 25, a rocket launched from Gaza landed north of Tel Aviv, Israel. The blast wounded seven Israelis, including several children. This came after two rockets from Gaza that hit central Israel on March 14, causing no casualties.
Israeli airstrikes on Gaza and Palestinian rocket and mortar attacks targeting Israeli communities near the Gaza border are relatively common. As economic conditions in the besieged enclave have worsened, the Gaza-Israel relationship has become increasingly unstable. However, these two incidents do not fit the "normal" pattern of hostilities. Typically, if Hamas wishes to ramp up pressure, it will allow smaller militant groups to fire short-range projectiles into the border region. In the past, it has only used longer-range weapons after a more gradual process of escalation or (as in the summer of 2014) as part of an all-out assault, designed to trigger war.
In both March incidents Hamas officials quickly ascribed the launches to technical malfunctions — and Israeli security sources seconded this. It is difficult to believe that Hamas inadvertently fired three rockets at Tel Aviv. And, it is possible to imagine that Israeli Prime Minister Benjamin Netanyahu — desperate to keep Gaza quiet during a bruising electoral campaign — would be willing to go along with Hamas's spin.
A more plausible explanation may be that Hamas is playing a dangerous game of brinksmanship. Egypt has been brokering talks with Israel regarding easing the closure of Gaza, in exchange for scaling back Palestinian demonstrations along the Gaza-Israel border. With unemployment above 50 percent, economic conditions in the territory have never been worse — prompting an unusual wave of protests, by Palestinians in Gaza against Hamas, in mid-March. Hamas may see the Tel Aviv rocket fire as a means of pressuring Israel to make concessions, while calculating that the election campaign will prevent it from escalating militarily.
Media reports over the weekend suggest that the two sides have reached agreements about easing the closure of Gaza, though details are scarce. As a result, Hamas security forces helped tamp down Gaza border protests on March 30, the one-year anniversary of a series of such protests. However, Israel has reached similar agreements in the past, but has always proved unwilling to make significant changes to the closure regime, which could substantively improve underlying economic conditions in Gaza. Absent such measures, the threat of war will remain.
Can Pakistan be both a security and a welfare state?
Marvin G. Weinbaum
Director for Afghanistan and Pakistan Studies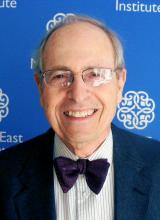 Pakistan stands out among low-income countries for the near absence of a social or economic safety net. While loan interest payments and the military consume large chunks of public expenditures, government outlays for education and health are strikingly low in a country where more than a quarter of the population lives below the poverty line. But is this now about to change? Is Pakistan, so often labeled a security state, headed toward becoming a welfare state as well?
Last week Prime Minister Imran Khan proposed a highly ambitious social safety and poverty alleviation program, and proclaimed the security of society's underprivileged a "fundamental right." He has called for the creation of a new ministry to coordinate a wide array of programs for the poor that include cash transfers to nearly 5.7 million women, grants and vouchers for children's education, facilities for the disabled, interest-free loans for housing, and legal aid. Khan also promises to address nutritional problems, assist street children, and protect rural laborers and transgender people. To pay for all of this, the prime minster has said his government would allocate more than a half billion dollars, with a 50 percent increase by 2021.
Here's the rub. Where is the money and is it nearly enough? The government is struggling to overcome a sluggish economy and deep loan indebtedness. It has had to go hat-in-hand to Saudi Arabia and China for cash, and to the IMF for billions more in loans. Starved of tax revenues and burdened by corruption, Pakistan is also possibly facing the punishing economic effects of blacklisting by a multinational financial watchdog group for alleged laxness in curbing terrorist financing.
With Khan long known as a champion of better access to health, education, and employment, few can doubt his sincerity. But taking up a war against poverty is also good politics. With his protection policies, Khan has the opportunity to create and energize a national political constituency. On launching his campaign, the populist leader confidently spoke of Pakistan becoming a "great country."
The SABIC-Saudi Aramco merger
Jean-François Seznec
MEI Scholar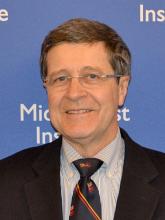 The Saudi energy minister just announced a $69.1 billion merger between Saudi Arabia's oil and chemical giants. The merger is presented as a win-win situation with great synergies between the two companies. Of course, as Saudi Aramco is 20 times larger than SABIC, there is little doubt as to who will manage the merged firms.
On the one hand, Saudi Aramco will benefit from having greater access to advanced chemical technology, much of it home grown by SABIC. It will also gain from being able to use SABIC's excellent chemical marketing teams worldwide, which will sell the existing product lines of both companies.
On the other hand, Saudi Aramco will find itself saddled with a sizable loss-making steel plant, a large fertilizer division subsidized by low-cost methane, and a number of duplicate low-profit chemical lines. It may have to "rationalize" SABIC, i.e. sell or shut some divisions and business lines, creating an employment nightmare.
The merger will require Saudi Aramco to find almost $70 billion in cash to pay for the SABIC shares, not an easy financial endeavor. In fact, if the purpose of the merger had been solely to maximize synergies, the transaction could have been done without cash by merely exchanging shares. However, SABIC's owner, the Public Investment Fund (PIF), needs cash to make acquisitions in other, non-energy-related areas. To raise this money, Saudi Aramco could borrow some or all of it. However, it may find itself financially stretched as it has already announced a new strategy to develop extensively overseas, which will require the oil giant to invest tens of billions in refineries, gas fields, LNG plants, and more. This demand for funds may force Saudi Aramco to pay PIF for SABIC over time, borrowing to expand overseas or float more than 5% of its share in a future IPO.
Ultimately, the merger appears to be mainly motivated by the need to find a compromise between the modernist bureaucrats of PIF who want to invest in high-tech businesses unrelated to energy and the more traditional ones seeking to develop the country away from oil but still in line with its natural advantage of low-cost energy, amplified by advanced downstream processing.
 
---
The Middle East Institute (MEI) is an independent, non-partisan, non-for-profit, educational organization. It does not engage in advocacy and its scholars' opinions are their own. MEI welcomes financial donations, but retains sole editorial control over its work and its publications reflect only the authors' views. For a listing of MEI donors, please click here.