Summary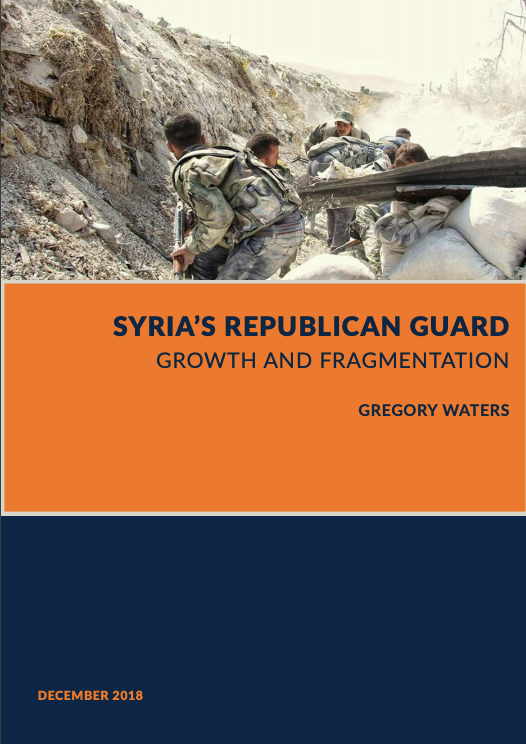 The Syrian Republican Guard (RG) has served as the backbone of the regime's fighting forces since protests first broke out across the country in 2011. Facing widespread defections and disobedience among the largely conscript-based Syrian Arab Army (SAA), the regime split the RG into its component battalions and companies and attached them alongside SAA units. While this strategy helped prevent defections and disloyalty within the SAA, it also ensured that the RG would remain divided as a force for the entirety of the war. 
While the regime could not prevent the SAA from weakening, continuous efforts were made to augment the RG and expand its ranks. Auxiliary militias were formed from Dara'a to Aleppo, new brigades were trained, and special forces units were coopted under the Guard command. This report uses publicly available Facebook posts to piece together the history of the five regiments, six brigades, and 46 battalions identified as now belonging to the RG. Featuring an order of battle, command structure, and battalion commander profiles, this report stands as the most comprehensive record of the RG to date. 
---
The Middle East Institute (MEI) is an independent, non-partisan, non-for-profit, educational organization. It does not engage in advocacy and its scholars' opinions are their own. MEI welcomes financial donations, but retains sole editorial control over its work and its publications reflect only the authors' views. For a listing of MEI donors, please click here.