In this week's Monday Briefing, MEI experts Marvin G. Weinbaum, Charles Lister, and Gerald Feierstein provide analysis on recent and upcoming events including the placement of Pakistan on a global terrorist financing "gray list," the ongoing assault on eastern Ghouta following a UNSC cease-fire resolution, and diplomatic efforts on the war in Yemen.
Tightening the screws on Pakistan
Marvin G. Weinbaum, Director for Afghanistan and Pakistan Studies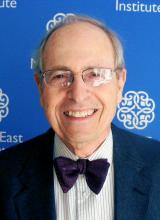 At a meeting in Paris last week, the 37-nation Financial Action Task Force (FATF) voted on a move co-sponsored by the U.S. and Britain to have Pakistan placed on its global terrorist financing "gray list." The decision is scheduled to take effect in three months, while Pakistan is expected to prepare an action plan that will enable FATF to evaluate later whether the Pakistani government is doing enough to comply with anti-terrorist and money laundering regulations. The U.S.-led action parallels an ongoing strategy designed to ratchet up pressure on Pakistan to yield to demands that it sever ties with militants backing the Afghan insurgency.
Pakistan lobbied hard to block the FATF sanction, which it considers harsher than last year's U.S. decision to suspend security assistance. Calling the punishment "political and vengeful," Pakistan's government tried and failed to stave it off by amending its laws on fundraising and cracking down on activities of the extremist group Jamaat-ud-Dawa that, along with the Falah-e-Insaniyat Foundation, is a U.N.-designated terrorist organizations. Both are linked to Lashkar-e-Taiba founder Hafiz Sayed, alleged orchestrator of the massive 2008 terrorist attack in Mumbai.
Experts see the FATF decision as endangering Pakistan's banking links abroad and inflicting damage on its economy in advance of scheduled national elections in October. While carrying no legal implications, the listing is certain to bring extra scrutiny from regulators and may have a chilling effect on trade and investment. Whatever else it does, FATF's action has already contributed to further straining Pakistan's relations with the United States.
Syrian upheaval on two fronts
Charles Lister, Senior Fellow
The Russian military revealed its disregard for the value of international diplomacy over the weekend by continuing to heavily bomb eastern Ghouta after a U.N. Security Council resolution was passed demanding an urgent cease-fire. Meanwhile, the Assad regime—with the inevitable knowledge of Russia's defense ministry—not only began to launch a series of ground incursions into the area but also deployed chemical munitions in the Shayfouniya area. That marked the fourth chemical attack on eastern Ghouta in 2018, and the seventh such attack in Syria this year. Twenty-nine people were killed altogether on Sunday, bringing the toll of a week's bombardment to over 500 people, including more than 125 children.
Vladimir Putin's Monday announcement of a daily five-hour cease-fire speaks volumes as to the pro-regime alliance's intentions—for them, this is not about humanitarian concern; it is psychological warfare aimed at achieving surrender. Russia, Iran and the Assad regime know full-well that the international community will not step in to stop their brutal military campaign, so one should expect violence and death to continue. Diplomatic statements of "concern," labeling eastern Ghouta as "hell on earth," or the issuing of blank statements by UNICEF are all well and good, but they do not influence actors unperturbed by the constraints of international law.
Meanwhile, in the space of a week, the former al-Qaeda affiliate Hayat Tahrir al-Sham (HTS) has lost control of at least 36 strategically valuable towns and cities across northwestern Syria amid an offensive by Turkish-backed mainstream opposition groups. HTS leader Abu Mohammed al-Jolani fled his personal home in Idlib on Monday, headed for the mountains of Latakia. This appears to be the latest stage in a long-drawn-out, complex Turkish strategy that has focused on undermining HTS's structural integrity and popular credibility.
UN sanctions rollover presages new effort on Yemen
Gerald Feierstein, Director of Gulf Affairs and Government Relations
A routine measure to renew the existing U.N. sanction against arming parties to the Yemen conflict took on new color over the weekend, as the U.K. proposed to add new language condemning Iran's transfer of missile and drone technology to the Houthis. Russia threatened to veto the British draft and submitted its own text, which removed the condemnation of Iran. The resolution is due for a vote today.
The sanctions resolution will be enacted, likely without the specific Iran language. But the flare-up over the draft overshadowed other more significant developments on the Yemen front. Most importantly, the new special envoy, Martin Griffiths, is moving rapidly to revive the negotiating process dormant since mid-2016. He is likely to travel to the region in the coming weeks to meet with the parties before reporting back to the Security Council in April.
In an effort to get ahead of the Griffiths visit, the Houthis submitted to the Security Council last week their own proposal for ending the three-year-old civil war. The Houthi plan includes a "reconciliation committee" to resolve differences with the Hadi government, new elections for president and parliament, international guarantees for reconstruction, and an end to "foreign aggression."
The Houthi proposal is a non-starter as a basis for resolving the conflict. But it is notable as a first indication that the Houthis are prepared to return to the negotiating table, which they had refused to do while Ismail Ould Cheikh Ahmed continued to serve as U.N. special envoy. Whether this also marks a willingness by the Houthis to negotiate seriously remains to be seen.
 
---
The Middle East Institute (MEI) is an independent, non-partisan, non-for-profit, educational organization. It does not engage in advocacy and its scholars' opinions are their own. MEI welcomes financial donations, but retains sole editorial control over its work and its publications reflect only the authors' views. For a listing of MEI donors, please click here.