In this week's briefing, MEI experts Hassan Mneimneh, Daniel Serwer, Paul Scham, and Alex Vatanka provide analysis on recent and upcoming events including the ISIS bombing in Baghdad, this week's NATO summit in Warsaw, Israel's outreach to Africa, and the trial in Iran over the ransacking of the Saudi embassy.
Iraqi PM Under Pressure after ISIS Atrocity
Hassan Mneimneh, MEI Scholar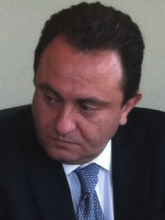 With Iraq's constitutional court ruling against the cabinet reshuffle undertaken by Prime Minister Haider al-Abadi, the reform project that he had promised to implement has been nearly reset to zero. The latest ISIS attack on Baghdad, killing over 200 people, has only made Abadi's job that much harder as his popularity continues to dive.
Since its inception in the aftermath of the fall of the Saddam Hussein regime in 2003, the new Iraq has experienced troubled governance. The intent of devolution and transition from autocracy to a structure of checks and balances has instead provided ample opportunity for bureaucracy, kleptocracy, clientelism, and sectarianism to dominate the political scene. A genuine civil society driven popular movement erupted more than a year ago, demanding an end to corruption and calling for tangible reforms. Abadi, who had succeeded the long-serving Nouri al-Maliki—on whose watch graft had become all brazen—sought to capitalize on the public expression by pushing forward an ambitious agenda of reform.
He was faced with three challenges: otherwise feuding political forces uniting in parliament to deny him any meaningful action; Moqtada al-Sadr, the erratic populist leader of the largest mass movement in Iraq, effectively hijacking the popular protest; and the war on ISIS, which has tested Abadi's grip on security forces, particularly in the face of Iranian-backed militias. Even the recent military victory in Fallujah, where the Iraqi government led the battle against ISIS, was tainted by the latter's continued ability to inflict damage through terror. During a visit to the sight of ISIS' last atrocity in Baghdad, Abadi was greeted with rocks and insults from an exasperated public. Abadi has lost the initiative. To survive as a credible leader, he will need some political success, but that continues to elude him.
 
NATO Summit This Week
Daniel Serwer, MEI Scholar
The NATO Summit that meets July 8 and 9 in Warsaw will be primarily concerned with the defense of Europe, which is threatened by Russian President Vladimir Putin's revival of Moscow's territorial ambitions.
The Middle East is a secondary, but still substantial priority for the alliance. NATO assumed responsibility for the International Security Assistance Force in Afghanistan in 2003, when it totaled more than 35,000 troops from 37 countries, including 14,000 Americans. The alliance remains in Afghanistan today with 12,000 personnel from 14 countries (7,000 Americans) deployed in the Resolute Support Mission, which trains, advises and assists. NATO has had a much more limited role in Iraq, where U.S. troops have been deployed since the 2003 invasion outside the alliance command and control structure. NATO conducted a training mission in Iraq 2004-11. Today, it conducts in Jordan a more limited training mission for Iraqi troops, under a partnership agreement.
European countries participating in the coalition fighting the Islamic State have preferred, like the Americans, to deploy their forces outside the NATO structure. Given the Russian threat in Europe and the American desire for cooperation with the Russians in Syria, NATO is likely to remain on the margins of the war against the Islamic State, though the experience of operating together and alliance standards for doing so are vital to enabling multinational cooperation in both Iraq and Syria.
 
Israel's Africa Outreach
Paul Scham, MEI Scholar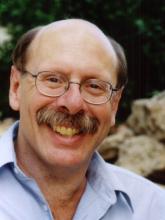 This week, Israeli Prime Minister Benjamin (Bibi) Netanyahu is visiting four major African countries (Uganda, Kenya, Rwanda and Ethiopia), based on a complex agenda that includes trade promotion—he is accompanied by 80 Israeli business leaders—building security and political ties, especially given recent Islamist violence by Boko Haram and other groups, plus a national/familial commemoration that is being obsessively covered by the Israeli press.
July 4, 2016 marks the 40th anniversary of the historic Israeli hostage rescue at the Entebbe Airport in Uganda, still considered one of the most daring and successful military missions in history. The commander of the mission, who was the only Israeli soldier killed in it, was Netanyahu's older brother Yonatan (Yoni). Identification with Yoni was a critical part of Bibi's political career. Now that he is less popular, the ceremony at Entebbe can only help bolster his domestic political identification with Israel's military triumphs.
However, the political and commercial elements of the trip are just as crucial. Israel wants to forge new relationships with Africa as a trading partner and security expert. Israel also hopes that this new beginning will help to whittle down the massive majorities Palestinians have enjoyed in international bodies for over four decades, with Africa being largely sympathetic to the Palestinian cause.
 
Rouhani Weighs In on Saudi Embassy Trial
Alex Vatanka, Senior Fellow
Despite record tensions in relations, Iran's President Hassan Rouhani continues to look for ways to de-escalate hostilities with Saudi Arabia. In a rare move last week, Rouhani urged the Iranian judiciary to provide full transparency in the trial of 48 accused of having taken part in the January attack on the Saudi embassy in Tehran, which led to Riyadh severing diplomatic ties with Tehran.
Rouhani's decision to put the public spotlight on the judiciary has two clear-cut goals: first, he genuinely wants to send a signal of reconciliation to the Saudis by showing that the ransacking of its embassy had nothing to do with his government's policies. The moderate Rouhani team believes the attack not only tarnished Iran's image and undercut its efforts to return the country to the international mainstream after the July 2015 nuclear agreement, but that it gave Saudi Arabia the perfect pretext to paint Iran as an irresponsible regional actor.
Second, the broader goal in naming-and-shaming the culprits is aimed to act as a future deterrence against such actions by state organs that Rouhani does not oversee. This includes a large part of the Iranian intelligence and security apparatus, but also the judiciary, which are all in the hands of Rouhani's hardline rivals. The embassy attackers are tied to these circles and have in the past often acted with impunity. Rouhani's public confrontation of the embassy attackers, and those higher-ups who might want to shield them from punishment, is therefore part of the bigger factional struggle in Tehran.