In this week's briefing, MEI experts Gerald Feierstein, Charles Lister, Marvin G. Weinbaum, and W. Robert Pearson provide analysis on Saudi-Pakistan relations, Turkish politics in the lead-up to March municipal elections, and the question of what to do with ISIS prisoners after the group's territorial collapse.
MBS South Asia swing aims to shore up relations
Gerald Feierstein
Senior Vice President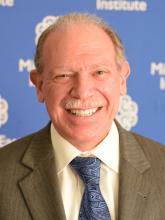 Saudi Crown Prince Mohammed bin Salman's (MBS) visits to India and Pakistan this week have three principal objectives: Burnish his credentials as a world leader, strengthen relations with key partners in the region, and challenge Iranian inroads in Islamabad and New Delhi.
The travel to India and Pakistan would appear tailor-made for MBS to establish his credentials as a "peacemaker." Relations between the two neighbors have hit a new low as India blamed Pakistan for a major terrorist attack on its security forces in Kashmir earlier in February that was apparently launched from Pakistani territory. Saudi Minister of State Adel al-Jubeir reported that the crown prince will "try to de-escalate tensions between the two countries … and see if there is a path forward to resolving those differences peacefully."
In addition to his political mission, MBS is signing a number of trade and investment agreements with the Pakistanis, who are struggling to keep their economy afloat.
The Saudi crown prince's visit will also be an opportunity to offset recent Iranian gains in its relations with the two South Asian states (although Iranian-Pakistani ties have also suffered a blow from a terrorist attack launched from Baluchistan last week targeting Iranian security forces). Talks have revived on a long-anticipated Iranian-Pakistani gas pipeline and India remains one of Iran's major customers for oil, having received a U.S. sanctions waiver. The crown prince's visit will be an opportunity to demonstrate that closer relations with Riyadh can offer far greater benefit to the two countries than can ties with Tehran.
The dilemma of ISIS detainees
Charles Lister
Director of Countering Terrorism & Extremism program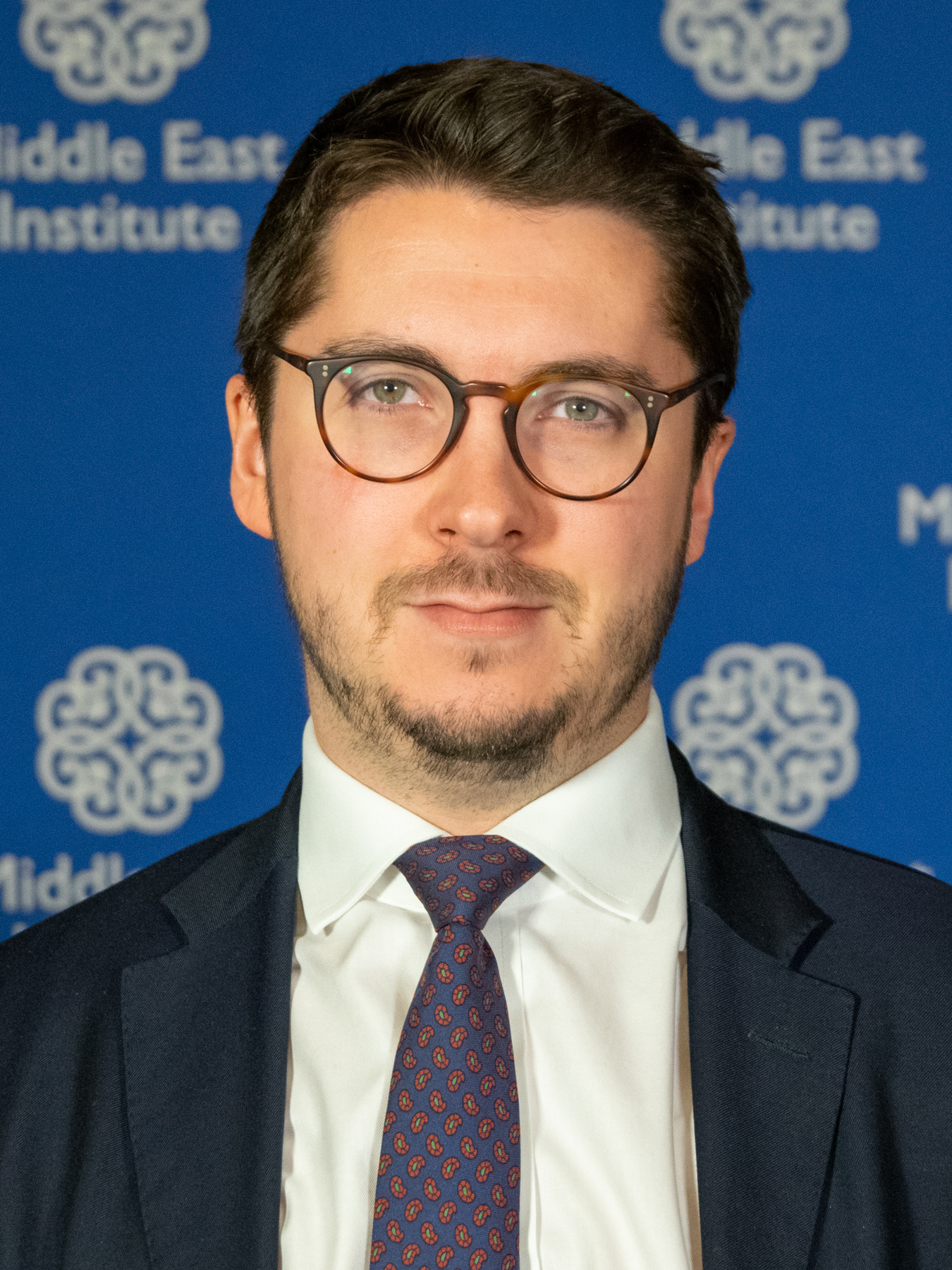 As negotiations continue over the fate of ISIS's last sliver of territory – a small tent encampment in Baghuz, eastern Syria – the territorial "caliphate" can safely be said to have been defeated. What remains are approximately 300 militants intermixed with hundreds of civilians, serving as human shields. Fighting has waxed and waned, but with the territory so small and the proportion of civilians so high, air strikes have been all but impossible. The end of ISIS's caliphate could be a negotiated fizzle, rather than the apocalyptic bang for which its most resolute members would have hoped.
As talk shifts to a "post-ISIS caliphate" reality, the world is finally facing the dilemma of what to do with citizens who joined the group and survived. At least 800 European ISIS members are in detention in northern Syria. The Syrian Democratic Forces have warned they cannot hold them forever, especially if the U.S. is soon to withdraw from Syria. In the United Kingdom, the story of Shamima Begum has caused a media firestorm. Having traveled to Syria aged 15 and married an ISIS fighter, she gave birth to two children, both of whom subsequently died. A days-old son is now with her in a camp for internally displaced persons in Syria and she wants to come home. On Feb. 19, her UK-based family were informed by the government that her citizenship had been revoked, potentially rendering her stateless and raising serious legal questions.
There are many unknowns here, not least whether evidence exists to effectively prosecute returnees and whether or not they would pose a risk. Every case is different. The resources required, however – whether we actively repatriate or merely accept those who manage to return on their own – are huge, in terms of the judiciary, counselling, child services, rehabilitation and reintegration initiatives, and so on. European police and intelligence services are overly stretched already. That said, governments are responsible for all their citizens and abandoning them raises countless moral, legal, and security questions.
Above all, we should ask: why did our governments not sincerely address this issue four years ago when officials knew it would be a problem? Determining policy "on the fly" rarely makes for effective decisions.
Pakistan: Saudi ties and tensions with India
Marvin G. Weinbaum
Director for Afghanistan and Pakistan Studies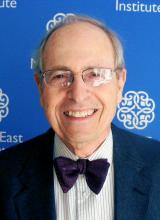 Two events have dominated the agenda in Pakistan this week. They could not be more different, yet both are of strategic importance for the region. The first is the talks held between Pakistani officials and Saudi Crown Prince Mohammed bin Salman (MBS), who was in Islamabad to announce massive new Saudi investment in the economy. A $20 billion package of Saudi projects comes on top of the recent provision of $6 billion for Pakistan's needy economy, divided between fiscal support and deferred oil import payments.
The crown prince's generosity reflects Saudi determination to prevent China, with its $60 billion China-Pakistan Economic Corridor (CPEC) investment, from securing monopoly influence over Pakistan's economy. It also underscores the Saudis' growing efforts to draw Pakistan closer as a strategic partner in the kingdom's rivalry with Iran. MBS's visit has come at an awkward time for Pakistan, however. It follows last week's suicide bombing that killed 27 members of Iran's powerful Islamic Revolutionary Guard Corps, for which Tehran blames Saudi Arabia. For all of Pakistan's appreciation of Saudi largesse, the linkage threatens to upset a well-practiced Pakistani policy designed to avoid alienating its Iranian neighbor.
This week's second event is an expected Indian military strike in retaliation for a suicide bombing in Kashmir last Thursday that killed nearly 50 Indian security personnel. With the feelings of the Indian public inflamed by the cross-border terrorist attack, and an April national election looming, the Modi government's initial response of diplomatic and economic measures is unlikely to satisfy popular demands for strong action. Pakistan denies its involvement, but the militant group Jaish-e-Mohammad, widely believed to be a jihadi proxy, has claimed responsibility for the attack.
Armed conflict between Pakistan and India could divert Pakistan from its deepening involvement in Afghan peace making. Along with the inherent dangers of escalation, it would also prompt the massive redeployment of Pakistani troops — busy keeping at bay terrorist groups across its Afghan frontier –– to the eastern border with India. It is not implausible that Jaish-e-Mohammad was unleashed by elements in Pakistan unhappy with the country's apparently more accommodating policies on Afghanistan and its recent attempts to rein in certain extremist groups.
Turkey: Setbacks abroad, crackdown at home
W. Robert Pearson
MEI Scholar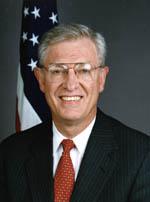 Turkey's government is more frustrated than ever. President Recep Tayyip Erdogan's immediate goal is to win Turkey's March 31 municipal elections and cement generational leadership change in his party. He also seeks wins domestically and abroad to boost his ambitions for a larger role regionally and globally.
For now though, little is going his way. Russia, Syria, and Iran have rejected the idea of a Turkish-occupied border zone east of Manbij. Moscow insists Ankara must talk to Damascus about any incursion into Syria. Russia keeps pressing Turkey to neutralize the extremist Sunni forces in Idlib, but it seems unable to do so. Moscow's mantle is becoming Ankara's straitjacket.
Domestically, Mr. Erdogan criticizes the U.S. on an almost daily basis, most recently haranguing Washington again over the murder of Jamal Khashoggi. In foreign affairs, Washington is his opponent and also his professed ally because he has designs on the former U.S. bases in Syria, along with American air and logistical support. However, outright rejection of the Patriot anti-missile system weakens American interest in Turkish requests and jeopardizes ultimate delivery of F-35 advanced fighters. Washington does not plan to be Ankara's cat's-paw. Mr. Erdogan's years-long effort to bend American military power to Turkish political ambitions still is not working.
At home, Mr. Erdogan is taking harsher measures to win on March 31. Labelling Turkish grocers "food terrorists," he is forcing food to be sold at below-market prices, thereby depressing production and creating black markets. The crackdown from 2016 is entering a new phase, causing wider concern: Ankara has ordered paramilitary forces to "safeguard" the March 31 elections, and in recent days over four thousand more people have been arrested in separate security operations. The next six weeks until the March 31 elections may see more dramatic steps by Ankara.
 
Photo by ARIF ALI/AFP/Getty Images