In this week's Weekly Briefing, MEI experts Eran Etzion, Gonul Tol, and Ibrahim al-Assil provide analysis on recent and upcoming events including Benjamin Netanyahu investigations, the impact of Rex Tillerson's visit to Turkey, and Russia's presence in Eastern Ghouta.
Netanyahu faces a whirlwind of investigations
Eran Etzion, MEI Scholar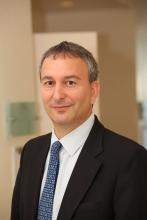 The Israeli police had to create a coding system for Prime Minister Benjamin Netanyahu's multiple cases. They opted for neutral numerical values beginning with 1000. In cases 1000 and 2000, the investigation was just officially concluded with evidence of bribery, fraud and breach of public trust.
A few days ago, case 4000 broke out, and the police might still be counting.
The cases involve numerous attempts to take over media outlets in direct or indirect ways. They portray a disturbing picture of criminal activities within the infamous triangle of money, politics and media. The three words rhyme in Hebrew, and "Hon-Shilton-Iton" quickly became the slogan of anti-Netanyahu protests in Tel Aviv and beyond.
For any other politician, this would have been one bridge too far. But the seemingly eternal prime minister marches on. Master of his own base, he manages to rally it against the police, the "leftist media" and the so-called "old Israel" liberal establishment. In a Trumpian manner, facts and figures are distorted and brushed aside, while conspiracy theories are skillfully planted in the public sphere. The leader's image is strengthened through state visits to and choreographed speeches on foreign stages, such as the Munich Security Forum.
Effectively neutralized, Israel's political class watches him with a mixture of awe and dismay, leaving the dirty work of cleaning the stables to the police and state attorneys, who are taking heavy fire for enforcing the rule of law. The battle will rage on for months, but the countdown to the end of the Netanyahu era is well on its way.

Tillerson's Turkey visit not a long-term fix
Gonul Tol, Director for Turkish Studies
In an effort to mend fences and prevent a clash with its NATO ally in the Syrian town of Manbij, Secretary of State Rex Tillerson held meetings with President Recep Tayyip Erdogan and Turkish Foreign Minister Mevlut Cavusoglu last week. The meeting came after tensions surged when Turkey threatened to move its forces toward Manbij, where there are around 2,000 U.S. troops working with the Syrian Kurdish militia YPG.
In the words of a close Erdogan advisor, the two countries "were heading towards a collision and that has been averted," in large part because of Tillerson's visit. Tillerson reportedly offered to create a buffer zone in Afrin, where there is an ongoing Turkish military operation; establish joint Turkish-American patrols of Manbij and its environs; and gradually cut U.S. ties with the YPG. It is unclear how Turkey responded to these offers. After the meeting, the Turkish Foreign Ministry said that the two parties had come to terms to normalize relations and agreed to establish working groups to tackle unresolved areas of tension, including Washington's anti-ISIS partnership with the YPG.
Tillerson's visit might have indeed averted what many thought was an imminent Turkish attack on Manbij, but it is unlikely to normalize relations. American cooperation with the YPG might be the most pressing of the disagreements between the two countries, but it is by no means the only one. A bigger storm in bilateral ties might be approaching. While in Turkey, Tillerson raised the issue of the jailed pastor Andrew Brunson and other U.S. citizens, and Congress is considering sanctions against Turkey for that as well as Turkey's decision to purchase a Russian S-400 missile system.

Violence in Eastern Ghouta intensifies
Ibrahim al-Assil, MEI Fellow
The situation in Eastern Ghouta, a suburb of Damascus, has deteriorated rapidly in the last two months. Over the weekend violence peaked, with the Syrian regime carrying out intensified airstrikes that have exacerbated the humanitarian crisis and further complicated the political process. Currently, around 400,000 civilians are besieged in Ghouta, subject to indiscriminate airstrikes, with no access to food or medicine.
Eastern Ghouta is one of the de-escalation zones carved out during the Astana peace negotiations, with Russia, Iran and Turkey acting as guarantors. However, the Syrian regime, supported by Russia's air force, has taken advantage of the agreement to shift its aggression from calm fronts to Eastern Ghouta.
The U.N. called for an immediate cease-fire following the airstrikes, and Syria Envoy Staffan de Mistura warned that what happened in East Aleppo could be repeated in Eastern Ghouta. But Ghouta's larger population and the degree to which it is being besieged mean that things could actually be worse there than in Aleppo.
The biggest concern is that Russia has become an escalating party in Eastern Ghouta, rather than a peace guarantor. If the United States wants to keep working with Russia, it needs to pressure it to play a constructive role in the political process. Moreover, the United States must clearly and unequivocally call Russia out when it is not cooperating in Syria.
To begin, Russia must prove that it actually has leverage over the regime and that it can pressure President Bashar Assad to de-escalate. Given the current trajectory, the situation will worsen in the coming days as the Syrian war enters a new phase.
---
The Middle East Institute (MEI) is an independent, non-partisan, non-for-profit, educational organization. It does not engage in advocacy and its scholars' opinions are their own. MEI welcomes financial donations, but retains sole editorial control over its work and its publications reflect only the authors' views. For a listing of MEI donors, please click here.