2019 in review: Uprisings, elections, and international contestation 
Paul Salem
President 
This year in the Middle East and North Africa was a year of five uprisings, four ongoing civil wars, and three key elections. It was also a year of key regional and international developments.
Of the five uprisings — in Algeria, Sudan, Lebanon, Iraq, and Iran — one has transitioned positively (Sudan), one has been temporarily crushed (Iran), two are in play (Lebanon and Iraq), and one is witnessing an attempted counterrevolution through a presidential election (Algeria). These five uprisings indicate the deep and persistent generational unrest that the region has seen since 2011; each of the five will have its own complex trajectory.
Of the ongoing civil wars, only Yemen has witnessed a marked de-escalation this year with an agreement between the Hadi government and the Southern Transitional Council, and promising talks between the Saudi government and the Houthis. In Libya, the war is escalating as Gen. Khalifa Hifter is moving against Tripoli and the internationally recognized government, with Russian and regional support. In Syria, parts of the civil war continue with no political resolution on offer: The regime has been able to move into northeastern Syria after the U.S.'s abandonment of the Kurds and after the Turkish incursion; the regime and its allies stepped up their attacks in southern Idlib but without launching an all-out attack. In Afghanistan, the U.S. has been in talks with the Taliban for most of the year, but without final agreement, as the war there ground on in its 18th year.
The local elections in Turkey were a historic blow for President Recep Tayyip Erdogan, and might spell the slow beginning of the end of his long dominance over Turkish politics. In Israel, a long reign also appears to be stuttering to an end, as Prime Minister Benjamin Netanyahu failed to form a government after repeated elections, and faces serious criminal charges. In Tunisia, that country continued to consolidate its political transition — despite economic woes — with the election to the presidency of a respected constitutional law professor.
In terms of U.S. policy, the "maximum pressure" campaign against Iran hit hard, as Tehran and its proxies retaliated against U.S. unmanned assets, Gulf shipping, and Saudi oil installations. Donald Trump held his fire and avoided getting dragged into a shooting war. Gulf allies were taken aback by the brazenness of Iranian attacks and the lack of a significant U.S. response; both the UAE and Saudi Arabia moved quietly to de-conflict themselves with Iran and avoid further attacks. In Syria, Trump betrayed America's Kurdish allies in the fight against ISIS, gravely hurting U.S. credibility, and aiding not only Turkish, but also Assad regime, Iran, and Russian interests. In Libya, he has openly reached out to General Hifter while the official U.S. position remains one of support for the government in Tripoli. Toward Israel, Trump has continued to buttress Netanyahu's agenda, recognizing the annexation of the Syrian Golan Heights and declaring that illegal Israeli settlements on the West Bank are not illegal. Meanwhile, Russia has been consolidating its hold in Syria, and has become a major player in Libya. And China is playing the long game, of tying the Middle East into the Eurasian continental web of infrastructure, trade, and technology that it is building.
Indeed, 2019 has been another year of living dangerously.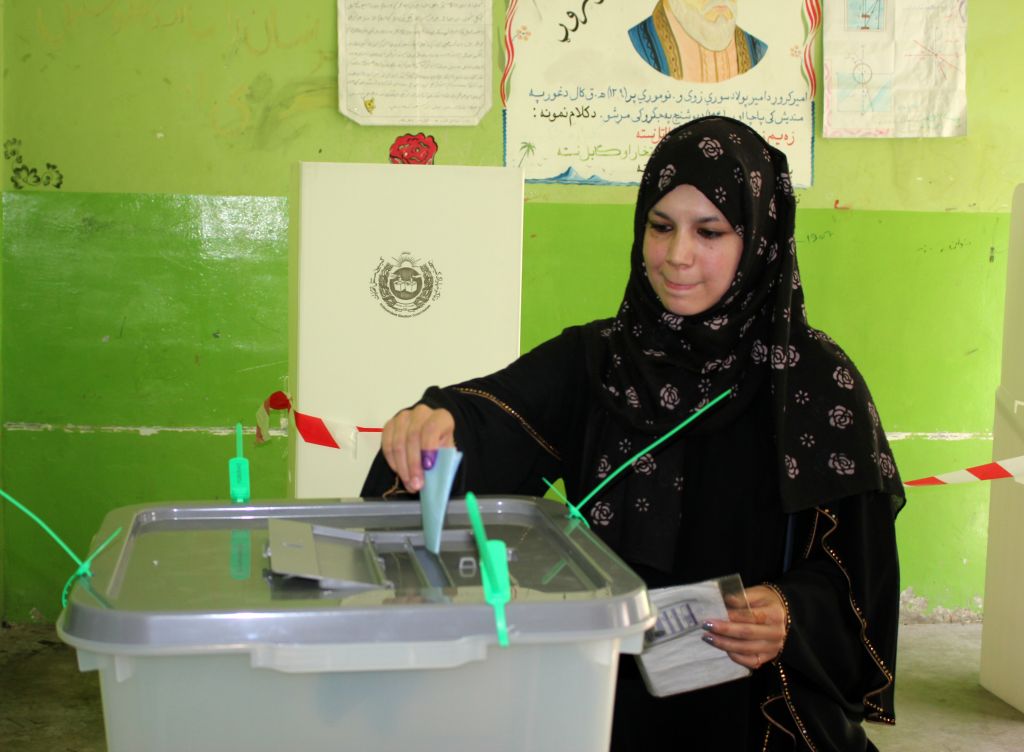 A year of anticipation and disappointment in Afghanistan
Marvin G. Weinbaum
Director for Afghanistan and Pakistan Studies
The story of Afghanistan in 2019 can best be described as one of anticipation and disappointment. The country was prepared to hold a presidential election in September that it was hoped would produce a clear winner and government of unchallenged legitimacy. Although few thought the election would be free of dispute, the adoption of a biometric voter recognition system and more polling security were expected to spare the country the kind of impasse in forming a government that it experienced in 2014. Afghans were also anticipating that negotiations underway between U.S. representatives and a Taliban delegation could produce an agreement paving the way for inclusive intra-Afghan talks. It was thought that a deal would necessarily be conditioned on the Taliban agreeing to a comprehensive cease-fire or at least a meaningful reduction of hostilities. Successful negotiations might also give indication of the Taliban's willingness to compromise on other divisive political and social issues.
In the end turnout for the presidential election was deeply disappointing. Out of an eligible voting population of 16 million, 9.7 million Afghans had registered and a historic low of roughly 20 percent of ballots were actually cast. Opponents of the government argued bitterly that many as 300,000 votes should be rejected as unverified or fraudulent. By mid-December, the election's results were still unannounced. But whatever the outcome, it seemed doubtful it would confer on the next president a popular mandate to govern.
An agreement reached in September between the U.S. and Taliban was at the last moment scuttled by President Donald Trump. Afghan President Ashraf Ghani was not pleased with a deal purported to carry neither provision for a cease-fire nor acceptance of the Kabul government as a full partner in future intra-Afghan talks. Strong objections were also raised within the U.S. military, the Congress, and the White House about a troop pull-out that would leave no residual U.S. force for counter-terrorist operations in exchange for a Taliban promise to cut ties to al-Qaeda and similar terrorist organizations.
Negotiations with the Taliban resumed before the year's end with both sides seemingly hardening their positions. At the same time, an Inspector General report concluding that the American public had been lied to for years about progress in Afghanistan appeared likely to further reduce already flagging support for the war. With the 2020 American presidential elections looming, the U.S. seems poised to accept virtually any withdrawal deal, even a bad one.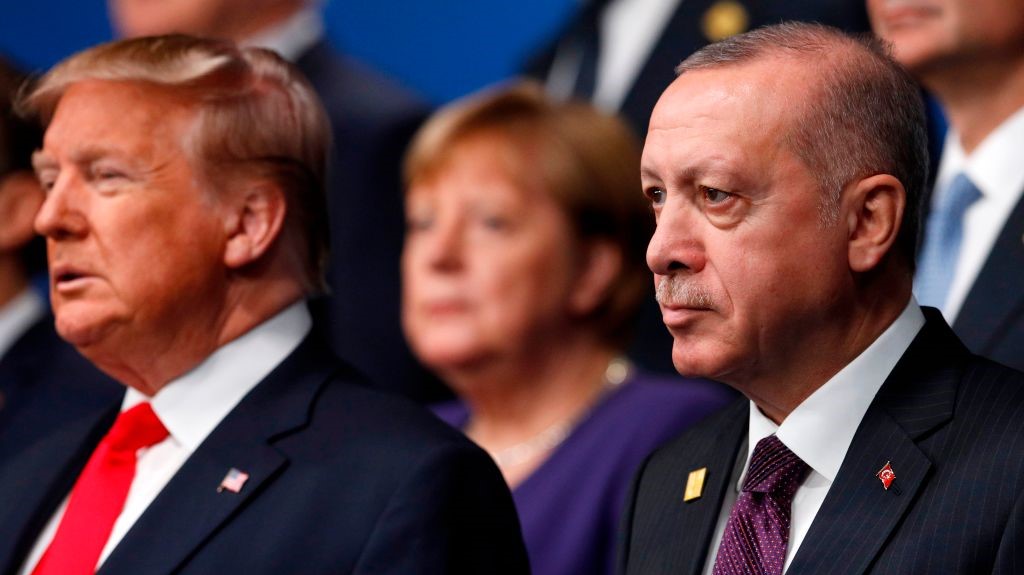 Another tough year for Turkey-US ties 
Gönül Tol
Director of the Turkey Program
2019 was another tough year for Turkey-U.S. ties. Two developments complicated relations further. Despite months of pressure and the threat of sanctions from the U.S., Turkey received the first shipment of Russian S-400 missile defense equipment in July. In response, the U.S. expelled Turkey from the F-35 stealth fighter jet program. Turkey, one of the largest F-35 export customers, had planned to buy 100 jets. It was also involved in the F-35's production as one of eight partner countries that joined the program in 2002, manufacturing some 900 parts for the plane.
The delivery of the S-400, a system designed to shoot down NATO airplanes, marked the most significant rupture in Turkey-U.S. ties in decades. It came at a time when Washington's concerns over Russian influence at home and abroad run high. Many in the U.S. capital think that the sale of the S-400 to a NATO ally is the latest in a long saga of Russian efforts to chip away at the United States' preponderance of power.
After the delivery of the S-400, Republican and Democratic U.S. lawmakers ramped up pressure on President Donald Trump to impose sanctions on Turkey under a law mandating penalties for doing business with Russia's military known as CAATSA, passed in 2017. But the Trump administration has stopped short of imposing sanctions on Turkey.
Turkey's military incursion into northeastern Syria complicated the White House's bid to put the brakes on congressional efforts to punish Ankara. In an effort to signal to the Congress that the administration was not giving Turkey a free pass, Trump issued an executive order that imposed penalties on three Turkish officials and two ministries for their role in the incursion into Syria. The president also announced that he was reimposing steel tariffs of 50 percent on Turkey and would halt trade negotiations with the country immediately. The sanctions were lifted after a cease-fire was negotiated by a team led by Vice President Mike Pence.
The Congress remains determined to not let Ankara off the hook. After the previous attempts by Sens. Bob Menendez (D-NJ) and Ted Cruz (R-TX) to pass the resolution were blocked by Republican senators at the request of the White House, the Senate passed a resolution via unanimous consent last week formally recognizing Turkey's genocide of the Armenian people. The Senate Foreign Relations Committee also voted to advance sanctions against Turkey for its military offensive in northern Syria and for its purchase of the Russian-made missile system. President Recep Tayyip Erdogan is furious and has threatened to shut down Incirlik air base, which hosts U.S. nuclear warheads, as well as Kurecik radar base. If Erdogan were to follow through on that promise, calls to withdraw U.S. nuclear warheads might intensify, heralding a new low in Turkey's defense ties with the West.
As 2019 draws to a close, Turkey-U.S. relations remain as complicated as ever with no quick fix in sight.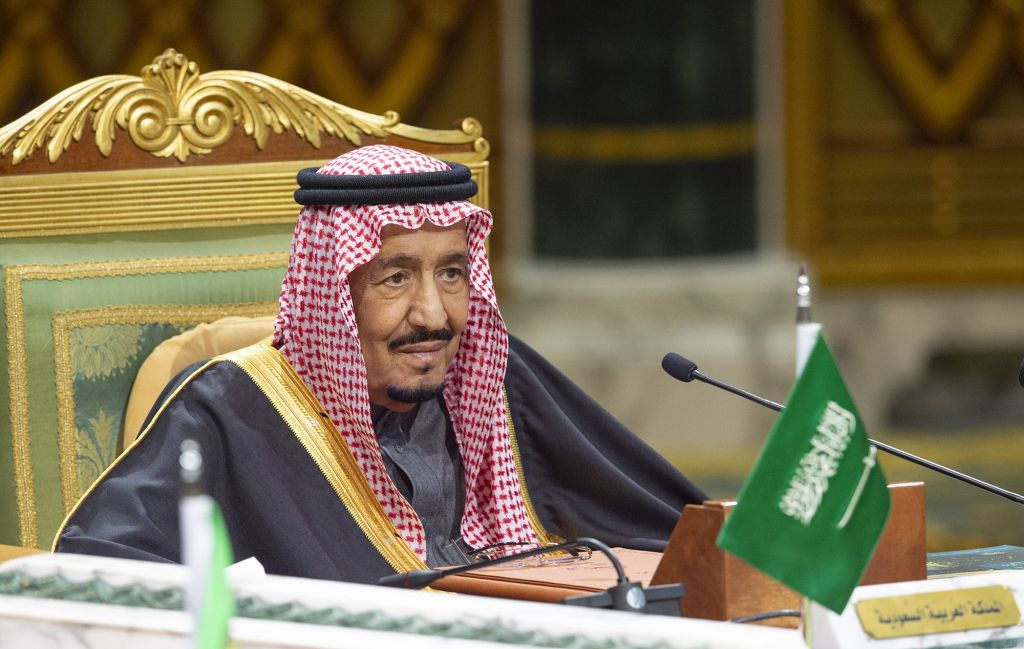 The Gulf looks over the cliff and retreats
Gerald Feierstein
Senior Vice President 
The Gulf states came to the brink of open conflict with Iran in 2019 and stepped away.  With a series of provocative moves designed to push back against the Trump administration's "maximum pressure" campaign, the Iranians succeeded in forcing their key adversaries Saudi Arabia and the UAE to contemplate the potential costs of a war and to turn to diplomatic engagement instead. President Donald Trump's own explicit preference to engage the Iranians rather than fight them undoubtedly added to the Gulf conviction that pursuing a military option against Iran was not a smart strategy.
The retreat from war with Iran was only one of a series of steps taken by the Saudi leadership over the closing months of the year aimed at clearing away complications in its foreign and security policies. Perhaps recognizing that the aggressive strategy pursued since Mohammed bin Salman's rise to power was not reaping the desired results, the Saudis appeared to be looking for the off-ramp — especially an end to their involvement in Yemen's civil conflict. Their brokered arrangement between the legitimate Yemeni government and its erstwhile competitors in the south, albeit not yet implemented, offered at least the possibility of reconciling the anti-Houthi front and pressuring the Houthis to return to the negotiating table. At the same time, official Saudi acknowledgement of ongoing talks with the Houthis underpinned UN efforts led by Special Envoy Martin Griffiths to effect a new round of negotiations.
Meanwhile, the Saudis appeared to be searching for ways to ease the intra-GCC dispute with Qatar. Although the Qatari emir did not attend the GCC summit in Riyadh this month despite a handwritten invitation from King Salman, and while the UAE remains unreconciled to Qatar, nevertheless quiet Saudi-Qatari talks are ongoing, have reportedly made some progress, and may yet bear fruit.
As the shooting at the Pensacola Naval Air Station raise new questions in the U.S. about the strength and viability of U.S.-Saudi ties, and as the Saudis look forward to a potentially challenging 2020, the steps the Saudis have taken in 2019 may help to ease international pressure on the kingdom's leadership and restore its image as a constructive player in the world.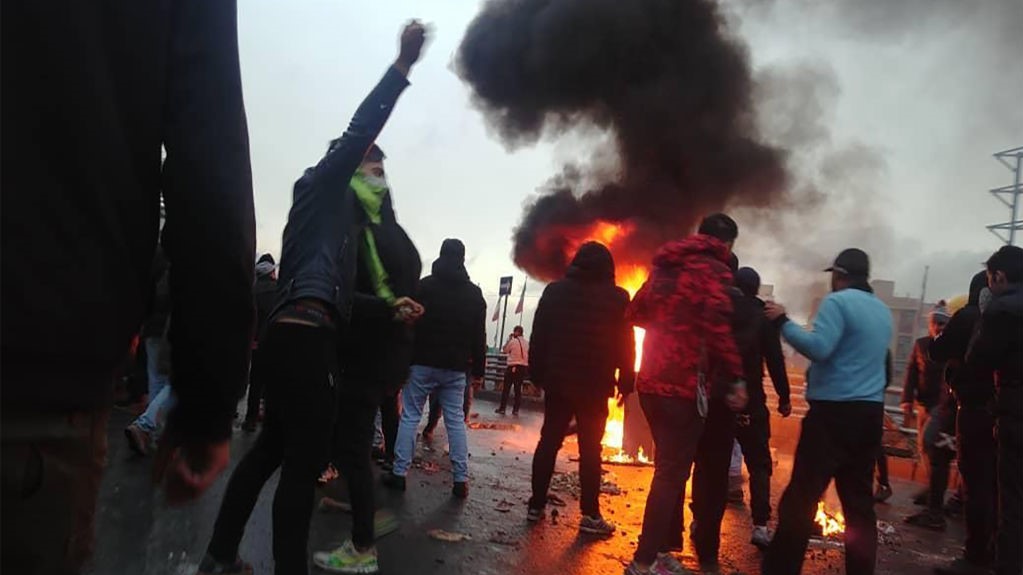 Iran in 2019: Economic woes and a harsh security crackdown
Alex Vatanka
Senior Fellow
2019 was a tough year for the Islamic Republic. It began as the impact of U.S. sanctions started to bite and ended with the worst crackdown since 1979. About 300 protesters, mostly from outside of Tehran, were killed in a historic nationwide mobilization. The regime's harsh response clearly shows it to be in a state of panic. It has every right to be: All indicators suggest that the Islamic Republic has lost the trust of the vast majority of Iranians. Meanwhile, with Iran's oil exports at record lows, even the previous model of patronage that kept segments of society pacified is unsustainable. With a widening budget deficit and many pockets of angry groups, from aggrieved workers and teachers to pensioners and students, the regime expected street-level protests throughout 2019. And when they finally came, it chose to respond with unprecedented violence. The security forces, led by the Revolutionary Guards, killed more protesters in seven days than they did during the seven months of protests by the Green opposition movement in 2009. In this bloody crackdown, there was no daylight between the so-called "moderates" and "hardliners." All factions within the regime backed the crackdown, which can be said to be the final nail in the coffin of the reformist movement. That the Islamic Republic cannot reform itself is in fact the key headline of 2019. And yet, the exiled Iranian opposition, despite deep anger, remained fragmented. The opposition in diaspora still needs to agree on a basic common vision and blueprint for the future of Iran.
In the realm of foreign policy, Tehran stayed largely within the framework of the 2015 nuclear deal even as it escalated a process of gradually cutting back on its nuclear commitments. Tehran stayed in the deal because it has no good alternative: It wants to keep the Europeans on side even as the EU states all but followed the U.S. lead and ended trade with Iran. And the Iranian regime kept looking for an opportune moment to begin talks with the Trump administration. Not a photo opportunity, as Iranian President Hassan Rouhani put it, but a genuine and sustainable deal that can lift the crippling sanctions off Tehran's back. That proved to be illusive in 2019. But the Islamic Republic is in a bind and the sanctions are its Achilles' heel. A deal with Trump will not endear the Islamic Republic to its people but it will buy it some time.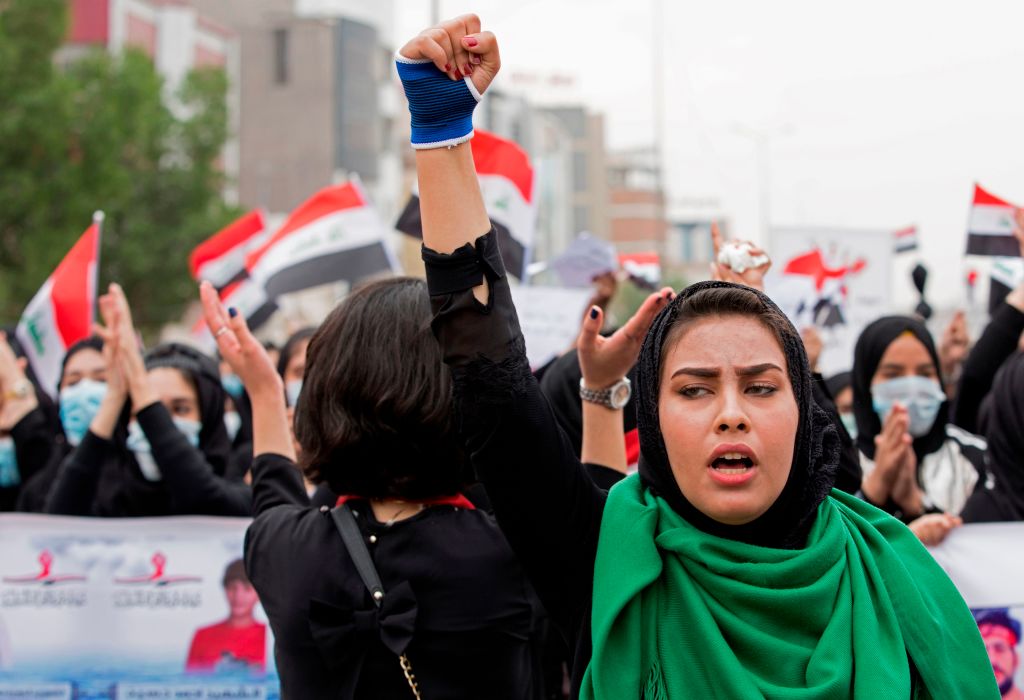 Iraq in 2019: Protests, politics, and a struggle for power 
Randa Slim
Senior Fellow, Director of Conflict Resolution and Track II Dialogues Program
Iraq is ending the year facing the most significant challenge yet to its post-2003 political order. The objective of the protests that started at the beginning of October is not to reform the political order through negotiations with the parties in power since 2003. The protestors are demanding a radical change of the ethno-sectarian power-sharing system, known as the muhasasa, that was put in place after the 2003 U.S. invasion of Iraq. Not even Grand Ayatollah Ali al-Sistani, long revered by Iraqis as their religious leader and seen as having played an important role since 2003 in safeguarding Iraqi national interests, has escaped criticism. The protesters criticized him for not speaking out earlier against the killing of more than 650 protesters and wounding of thousands. The roadmap for change the protestors have put forward has so far centered on the resignation of the prime minister, appointment of a new prime minister and technocratic cabinet, and introduction of a new election law according to which early elections will be held. Unlike the 2015 protests that were co-opted by the Sadrists, this protest movement has so far proven to be immune to cooptation by the political parties. It remains leaderless, cross-sectarian, and non-ideological.
In 2019, ISIS continued to solidify and expand its command and control structure in Iraq, mostly operating in ungoverned spaces in northern Iraq along the dividing line between Kurdish Peshmerga forces on one side and the Iraqi army on the other side.
Baghdad-Erbil relations witnessed a major improvement in 2019. Negotiations between the two sides led to an oil-for-budget agreement under which the Kurdistan Regional Government (KRG) would hand over 250,000 barrels of oil per day to Baghdad in return for a guaranteed share of the federal budget. The agreement was announced on Nov. 27, and two days later Prime Minister Adel Abdul-Mahdi, who has always enjoyed close relations with the KRG leadership, resigned. Given the political instability in Baghdad, the future of the deal is now in doubt, along with the KRG's hopes of staving off economic collapse, as it finds it increasingly difficult to deal with an estimated $17 billion debt.
The Iraqi prime minister did not succeed in bringing Iran-linked Popular Mobilization Units (PMUs) under control. Seven to eight of these large militias operate outside state control and in parallel to Iraqi security forces. Executive orders issued by the prime minister's office to integrate them into the security forces and bring their weapons under state control were not heeded. These militias now stand accused by Iraqi protesters of leading the violent crackdown against them. Along with a prevailing sense among Iraqis that Iran is wielding its soft and hard power to control the decision-making process in their country, the PMUs bear part of the responsibility for Iran's shrinking political capital in Iraq. As more violence is wielded by Iran-linked groups to stop the protests, Tehran's standing with Iraqis, the majority of whom are Shi'a, will continue to suffer.
Throughout 2019, Iraqi officials worked to bring the country back into the Arab neighborhood. In his first foreign trip in March 2019, Prime Minister Abdul-Mahdi traveled to Cairo for a tripartite summit with Jordan on measures to strengthen economic cooperation. In April, 13 agreements and memoranda of understanding were signed with Saudi Arabia to promote cooperation on security, trade, and energy, along with Riyadh pledging $1 billion for the construction of a sports city, as well as four consulates. To date, Arab countries including Saudi Arabia have remained on the sidelines of the ongoing power struggle in Iraq.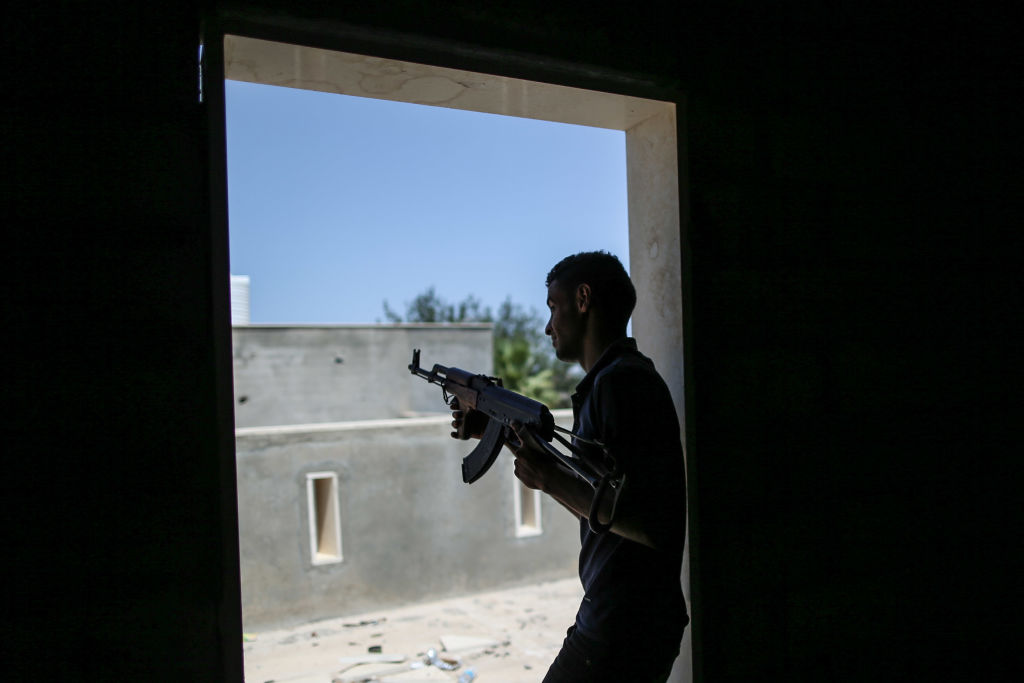 Libya's descent into civil war  
Jonathan M. Winer
Non-Resident Scholar
The April 4 attack on Libya's Tripoli-based Government of National Accord (GNA) by Libyan warlord Khalifa Hifter took all other issues off the table in 2019. Costing thousands of Libyan lives and displacing 200,000 people, the attack initiated a civil war that has now lasted more than eight months with no end visible.
Hifter's attack ended hope the UN mission in Libya had of convening a national conference to build support for essential political compromises, such as oil revenue sharing, and any path to Libya's first national elections since June 2014. It also accelerated the proxy war on Libyan soil. As of late 2019, the foreign military presence included some 600-800 fighters from Russia, drones from the UAE, special forces from France, and weapons and military support from Egypt on Hifter's side, and a growing Turkish presence, including drones, backing the GNA, plus forces from Chad and Sudan with uncertain allegiances. During 2019, these forces committed such offenses as attacking airports, hospitals, and residential areas and made a mockery of the UN arms embargo that officially still remains in place.
Meanwhile, militia groups with local agendas continued to clash in Libya's west and south. Hifter arrested those in the east opposed to his efforts to impose a new dictatorship on Libya. And armed groups throughout the country carried out extrajudicial killings, abductions, torture, and executions.
Unsurprisingly, ISIS took advantage of these conditions to make a comeback three years after the U.S. and Libyan forces successfully extirpated it from controlling any Libyan territory. Libya's resources make power sharing difficult, but not impossible, through agreement on arrangements on how to share them so that every Libyan benefits. 
The question as 2019 ends is whether foreign forces supporting the conflict will rethink their commitment to military victory and instead work to secure political solutions through compromise. In the absence of such a change in policy, Libya's civil war, and local conditions, will get worse before they get better.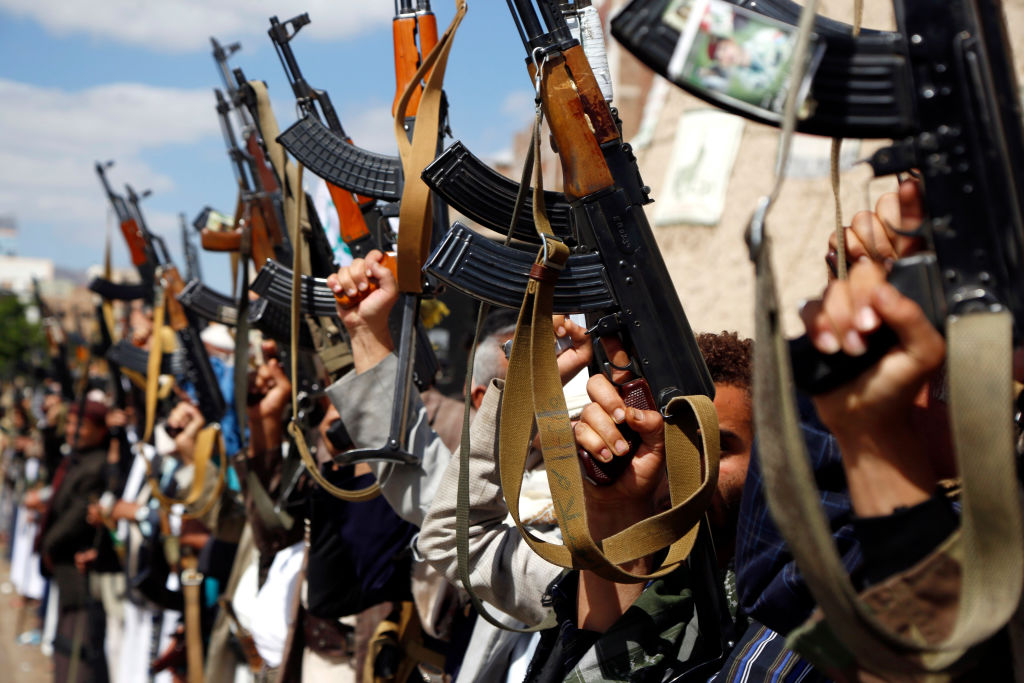 The rise of non-state actors in Yemen
Fatima Abo Alasrar
Non-Resident Scholar
Throughout 2019, non-state actors in Yemen were able to strategically improve their overall positions by using tactical military interventions and mediation efforts to their advantage. In the North, the Iran-backed Houthi militia, which overthrew the government of Abed Rabbo Mansour Hadi in 2014, re-asserted their monopoly of violence over civilians in the areas they controlled and stretched themselves further beyond. The expansion was an unintended result of a flawed cease-fire in the port of Hodeida that could not hold the Houthis accountable for violations or prevent escalation. In the South, Yemen's government faced a new challenge as the Emirati-backed Southern Transitional Council (STC) and local groups threatened to separate due to state failure in delivering security and public services.
Over the course of the year, the UN-brokered Stockholm Agreement reached in December 2018 failed to meet expectations: Delays, half-measures, and violations by the Houthis were generously accepted in the spirit of keeping the deal alive. For example, the Houthis never actually handed over the port management of Hodeida to an independent authority, and they stalled and ultimately refused to end their blockade of Yemen's third-largest city, Taiz. Furthermore, they also pursued prisoners exchanges on their own timeline to seek specific deals with Yemen's government and Saudi Arabia, and not necessarily per the UN-brokered deadline. The benefits that the Houthis reaped from the Stockholm deal strengthened their control and position in Yemen.
The Houthis also increased their attacks on Saudi Arabia, with repeated strikes on Abha airport in the south of the kingdom that ultimately led to casualties, and further attacks on oil installations. The Emirati announcement that it would withdraw from Yemen this year appears to have stemmed from security and economic considerations following Houthi threats to launch drone attacks on the UAE.
The rise of non-state actors' confidence, power, and ability to threaten regional and international interests would not have occurred without significant policy blunders and inconsistencies in dealing with the multiple threats facing Yemen and the region. Primarily, the Houthi militia has doubled down on its military activities within the country and attacked government controlled-areas around the strait of Bab el-Mandab, which connects the Red Sea with the Gulf of Aden. Houthis eagerness in controlling this strategic outpost would have allowed them to threaten international maritime security. 
Moreover, the Houthis' drone attacks on a military parade in January and August in the South of the country, which targeted southern leadership, demonstrated their expansionist agenda within Yemen and ambition to control important sea routes to gain more power and leverage. 
The Houthis' current position is also further encouraged by Saudi airstrikes on civilian targets, which, although they are decreasing, have still caused international outrage. The most devastating airstrike hit a camp of prisoners detained by the Houthi militia, most of which were on the Yemeni and Saudi coalition side. Such errant airstrikes and the longevity of the military intervention are increasing international calls for an end to Saudi involvement and a halt in Western arms sales to the kingdom.
On the southern front, the Saudis facilitated a deal between Yemen's government and the STC, which despite all its flaws, averted a civil war. The role that the Saudis played in stopping this conflict gave rise to new overtures for negotiating a cessation of hostilities with the Houthis. Recent diplomatic exchanges between the Saudis and the Houthis, as well as the high-profile visit of Saudi Defense Minister Khalid bin Salman to Muscat, could result in a change in the outlook for Yemen's conflict.
Overall, next year carries with it a hope for a slowdown in Yemen's conflict, but whether this will be good for long-term stability or the humanitarian situation is yet to be determined. The internal, regional, and international dynamics, such as the inconsistent attitude of the U.S. toward Iran, Iran's relationship with the Houthis, the Saudis' inability to protect their oil facilities from Iranian-supplied drones, and the Houthis' increasing control of the country, have all led the Saudis and Emiratis to reassess their position. With the realization that domestic actors, such as the Houthis or the STC, are in this conflict for the long haul, the regional backers of Yemen's government feel that they cannot sustain their support indefinitely.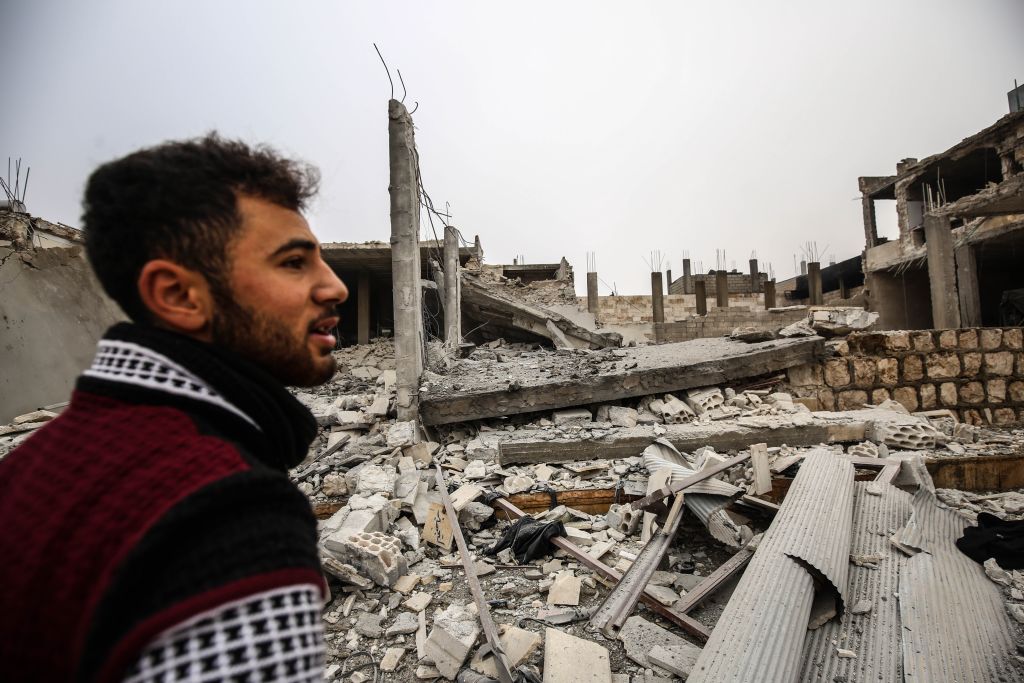 Another significant year in the Syrian crisis  
Charles Lister
Senior Fellow, Director of the Countering Terrorism & Extremism Program
2019 represented yet another significant year in the Syrian crisis, as the Assad regime sought to consolidate its gains made in 2018; the U.S.-led coalition territorially defeated ISIS and killed its leader, Abu Bakr al-Baghdadi; Turkey launched its third cross-border incursion since 2016; and U.S. policy wavered between withdrawing and remaining.
ISIS lost a great deal in Syria in 2019, including its "state" and "caliph." Yet prior to these losses, the group had already positioned itself to endure — dissolving much of its rigid structures in order to operate as an amorphous movement of semi-autonomous cells, individually seeking to sustain a guerilla insurgency. Turkey's assault on northeastern Syria late in 2019 and the resulting intensification of Turkish-Kurdish and Arab-Kurdish conflict fronts guarantees ISIS's persistence and fuels its potential to resurge.
As was the case in 2018, President Donald Trump ensured that 2019 was another year of uncertainty in U.S. policy on Syria. The decision to effectively greenlight Turkey's incursion by ordering the withdrawal of American troops dramatically weakened U.S. influence and credibility in exchange for nothing. The decision just days later to backtrack and order troops to return to eastern Syria went some way toward reassuring panicking allies, but did little to assuage a deepening concern about America's reliability.
Bashar al-Assad, meanwhile, appeared increasingly secure — and confident — in his presidential palace, but also remained a deeply isolated global pariah. Syria's economy and currency took a sharp nosedive in late 2019 and looked set to suffer more than ever in 2020, as the Trump administration prepared to sign the Caesar Bill into law in December 2019. The extent to which the Syrian military has been devastated by years of war was also revealed starkly in 2019, as the regime struggled to secure meaningful gains amid a five-month-long offensive in the northwest backed heavily from the air and on the ground by Russia. Iran's absence from that fight served to demonstrate more clearly than ever how invaluable Tehran had become in Damascus's military struggle — a conclusion likely swallowed in Moscow with some frustration.

Swings and roundabouts for Egypt in 2019
Mirette F. Mabrouk
Senior Fellow, Director of the Egypt Program
Egypt's year has been as hectic as a frog jumping from one lily pad to another.
On the economic front, there were ups and downs, as the overall rosier-looking economic picture came at the expense of many of Egypt's citizens. The IMF-mandated austerity program led to slashed subsidies and lowered interest rates, which raised prices for consumers and cut into savings rates. The poverty level rose to 32.5 percent, up from 27.8 percent in 2015. This was hardly surprising, given the liberalization of the pound in 2016 and the slashing of subsidies, and the fact that Egypt's poverty rate has been rising steadily over the past two decades, due to a mix of the sectoral composition of economic growth and inequality of income distribution. Under Egypt's present government, the reforms have stabilized macroeconomic indicators in a big way — huge external and domestic imbalances were corrected, reports indicated that the fiscal deficit, already down, is likely to decrease significantly over the next couple of years, and the economy is expected to grow at 6 percent in 2020 — but they have yet to create the necessary jobs.
On the domestic front, the state continued to consolidate power. Constitutional amendments in 2019 resulted in an increasingly hobbled judiciary and further restrictions of freedom of expression. A series of very small demonstrations in September, in which barely 600 people nationwide took part, over two weekends, led to the arrests of more than 4,000 people. That heavy-handed security overcompensation had the unlikely results of unearthing some decision-making processes. Mahmoud el-Sisi, a senior official in the General Intelligence Service and, incidentally, the son of President Abdel-Fattah el-Sisi, was generally understood to have been responsible for the handling of the demonstrations. On Nov. 20, Mada Masr reported that he was being reassigned to a long-term position in Egypt's diplomatic delegation in Moscow. Shortly afterwards, Mada Masr's offices were raided by plainclothesmen who refused to identify themselves, and three staff, including the editor-in-chief, were arrested. Egypt's journalists have long been under siege but this event was of particular note since the perpetrators remain under wraps. Informed sources confirmed that the raid was not ordered by State Security or the Presidency, and this seemed to be confirmed by the fact that the three journalists were released three hours later.
Egypt's foreign policy architects have spent the year putting out flash fires for which they largely had no responsibility. The country watched the Sudanese revolution with trepidation, not as has been suggested because it was keen to have another military government on its borders. Apart from historic ties, Sudan's welfare is of vital importance to Egypt; they share a water source and there are over 3.5 million Sudanese in Egypt, mostly refugees.
Egypt caught a break in October when the U.S. intervened in the interminable talks between Egypt, Ethiopia, and Sudan over the Great Ethiopian Renaissance Dam, which threatened to cut off Egypt's Nile access, and 97 percent of its fresh water supply. By mid-December, though, Egypt, and the rest of the world, was watching a new drama unfold in Libya, with Turkey stressing its willingness to send troops to Libya to "defend Tripoli" in light of a maritime border and security agreement between Turkish President Recep Tayyip Erdogan and the head of the Libyan Government of National Accord, Fayez Serraj. That agreement, which was rejected by the Libyan parliament, is likely to put Turkey in conflict with Cyprus, Egypt, Greece, Israel, Italy, and Jordan, all members of the Eastern Mediterranean Gas Forum, and runs a real risk of regional flare-up.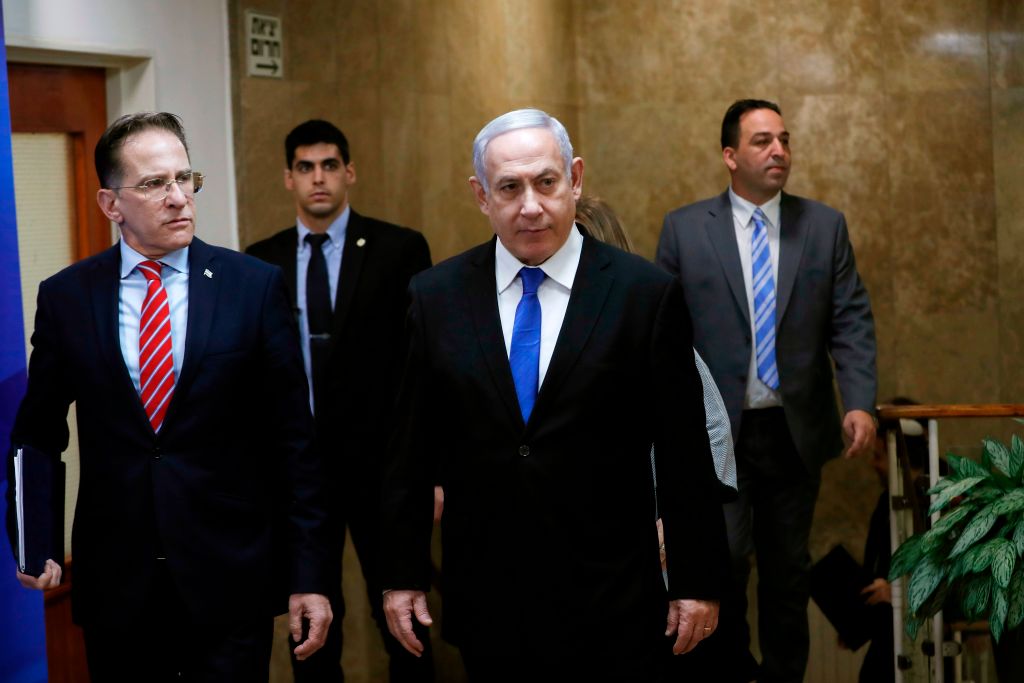 Israel: Preoccupied by indecision 
Paul Scham
Non-Resident Scholar
Israel spent the entire year absorbed in a frustrating series of inconclusive elections, with no party able to put together a viable governing coalition. It now faces a third election on March 2, 2020. Thus, the country functioned the entire year under a caretaker government unable to undertake new initiatives.
Interestingly, the Israeli-Palestinian conflict largely took a break as well, with fewer violent incidents on Israel's borders or within the country. Hamas and the Palestinian Authority both recognize that, in the absence of a fully functioning government and with use of force by Israel a vote-getter for politicians, neither political nor military initiatives make much sense. Just before the second election, Prime Minister Benjamin Netanyahu announced his intention to annex parts of the West Bank, followed by a U.S. statement purporting to recognize Israel's right to do so. Whether this will happen obviously depends on the composition of the government eventually to be formed.
The main — perhaps only — issue in Israeli politics now is the future of Netanyahu, who by March will have served an unprecedented 14 years as Israel's premier, 11 of them consecutively. He is acutely anxious to retain his position, not only for the usual reasons, but also because he was recently indicted on counts of fraud, bribery, and breach of trust. He had hoped, in a new government, to pass a law immunizing himself from prosecution while in office, but the possibility of doing so has been receding. His main challenger, Benny Gantz of the Blue-White party, is receptive to a coalition of both major parties, but not one in which Netanyahu would continue as prime minister.
Blue-White is a newly-formed party led by three former Israel Defense Forces chiefs of staff. Its ideology is eclectic, ranging from mainstream rightist to fairly liberal, united solely by the insistence that Netanyahu lekh la'baita ("go home"). Its rise has virtually shattered Israel's traditional center-left Labor Party, reduced to a pitiful six Knesset seats.
The first two elections — in April and September — produced nearly identical results, but recent polls show Blue-White slowly gaining, and a challenger to Netanyahu as party leader has now emerged from within Likud. Voters and politicians alike are determined that this election must provide a government.
With so much emphasis on politics, actual policy has gotten lost. Most Israelis have long since given up on ending the Israeli-Palestinian conflict, hoping for truces rather than solutions. They are more concerned with the perceived threat of Iran and its allies, as well as Israel's frequent, though generally unacknowledged, bombing attacks in Syria against Iranian forces aiding Bashar al-Assad.
Thus, Israel ends the year with a continuing question mark over its government. The policies any future government will follow are equally in doubt, though the likelihood of any major changes of direction is low.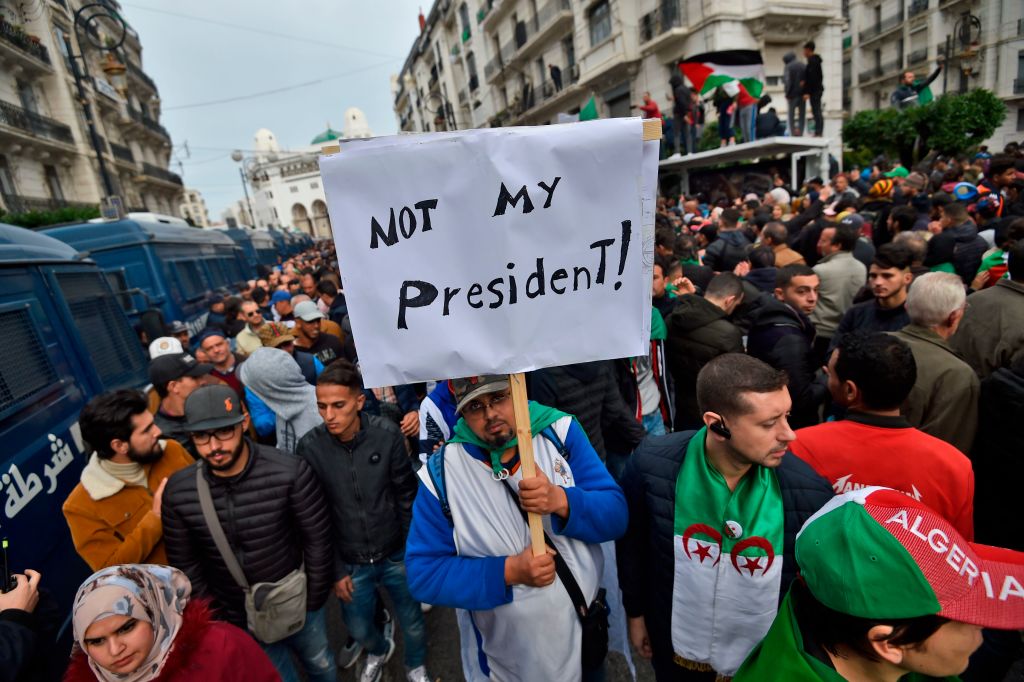 Algeria ends 2019 still in crisis 
Robert Ford
Senior Fellow
Starting in February Algeria saw huge protest marches across the country demanding the removal of the existing governing system and the installation of a transition government in its place. The scale of the marches made impossible a credible presidential election scheduled for April. Ailing President Abdelaziz Bouteflika, in office 20 years and planning to run yet again, resigned in April under pressure from the Army. The protesters' elation was short-lived, however. The Army rejected the protest movement's demand that the interim president and prime minister also quit. Army chief Gen. Ahmed Gaid Salah, in a public role unprecedented in modern Algerian history, insisted that the government hold a new presidential election by year's end. The protest movement doubted the government would hold a fair vote, and marches continued with bitter criticism of the government and Gaid Salah by name. Algerian security forces gradually took a tougher line. Amnesty International stated in December that 300 protesters were in detention; some Algerian monitors said the number was higher. 
To mollify the angry street, the Army launched an anti-corruption campaign. Immediately before the December presidential election, an Algiers court handed down long prison sentences to two former prime ministers, and the former chief of military intelligence, who had practically co-ruled Algeria for decades, was in jail awaiting trial along with other former ministers, politicians, and well-connected businessmen. The protest movement ignored the anti-corruption campaign while sustaining its demand for a deep overhaul of the entire governing system before any election be held.
The Dec. 12 election of 74-year-old former Prime Minister Abdelmadjid Tebboune to the presidency further inflamed the protest movement. Tebboune, a member of the central committee of the former ruling National Liberation Front, is no break with the ruling system. The next day saw enormous nationwide protests rejecting the election — the 43rd consecutive Friday of peaceful protests. Tebboune and the Army leadership finish the year with doubtful legitimacy and remain at an impasse with a protest movement that has not yet developed visible, coherent leadership. Meanwhile, the economic situation has become more dire with stagnant growth and a soaring trade deficit that sharply reduced foreign exchange reserves.