Renewed protests as al-Kadhimi's appointment is confirmed
Hafsa Halawa
Non-Resident Scholar
The appointment of Mustafa al-Kadhimi as the new Iraqi prime minister has brought with it both positive indications of a push toward systematic change, as well as violent protests across a number of provinces in a country already on the brink.
As part of a package of first decisions made upon his appointment, the PM ordered the immediate release of protesters in detention since Oct. 1, 2019, including those who have already been convicted with light sentences, a move that enamored him to civil society broadly. He also ordered an immediate review of the electoral law to begin the process of constructing a new electoral framework. Finally, he reinstated the popular army general, Abdul-Wahab al-Saadi — revered by the Iraqi public for his role in the war against ISIS — back into active service, appointing him commander of the Iraqi Counter-Terrorism Service. Saadi's removal in September 2019 was one of a number of triggers that sparked the protests that grew into the "October Revolution."
Despite these early positive signs, protesters have returned to the streets after weeks of suspended protests owing to the COVID-19 outbreak and the curfew imposed across Iraq as part of the pandemic response. With violent scenes spreading online, conspiracies related to infiltration of the movement and deliberate agitation by violent aggressors are now circulating, both across social media and among the intelligentsia.
However, renewed protests should come as no surprise — even if al-Kadhimi has provided positive signals to the protest movement in his early days as PM. The process to appoint him saw the failure of two previous PM-designates and has kept the protest movement out of the circle of influence. Coupled with the COVID-19 pandemic, that reduced the protesters' physical presence significantly and led to a loss of momentum and influence on the political elite. Nevertheless, previous trends of mass mobilization across the MENA region show that, at a time when there is a new government, protests often reappear and even intensify as new actors in charge drive renewed and increased calls for accountability from the ground. Furthermore, the need to be acknowledged and relevant begins to border on the almost desperate. Violence in protests, such as that seen in Baghdad and Basra in recent days, tends to lend itself to both a number of violent agitators that exist in any movement — whose role is more visible when protests are small in number — and a significant lack of female presence, which tends to reduce tensions, and by default the risk of violence breaking out within protests.
What the protests are, however, is a reminder to the new PM that anger is real, it has not dissipated, and demands for accountability and improved governance are as strong today as they were five months ago. It is also a strong reminder that, adding recent failures to inherent long-term structural deficiencies, PM al-Kadhimi has even less time than his predecessors to enact change that will truly benefit people's lives.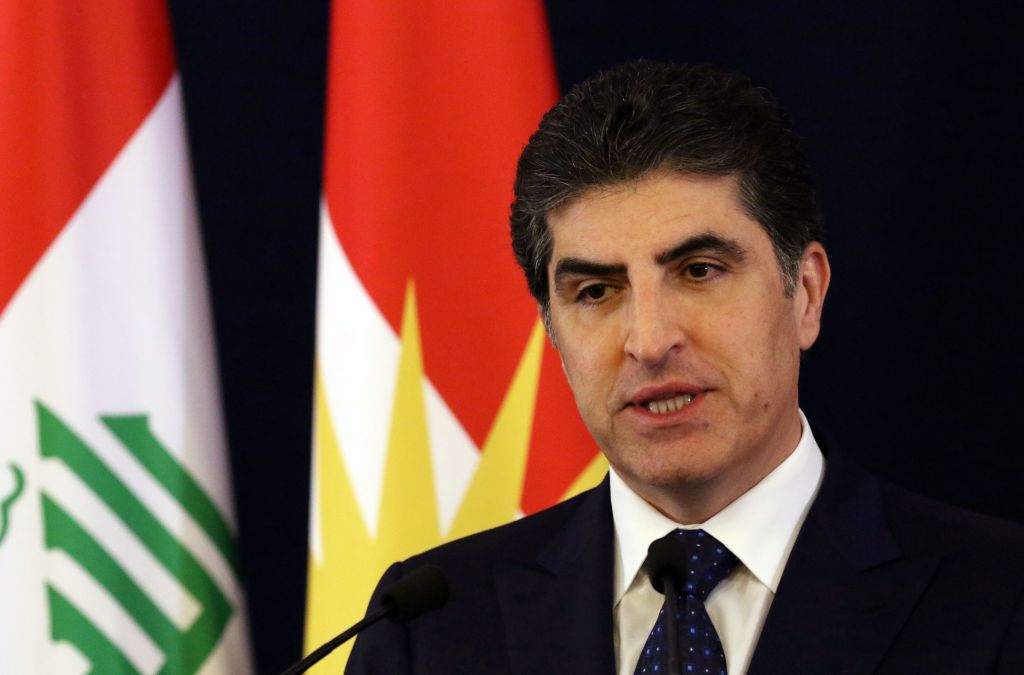 The new Iraqi government and the Kurdistan Region
Shahla Al-Kli
Non-Resident Scholar
On May 9, Prime Minister Mustafa al-Kadhimi succeeded in obtaining confirmation from the Council of Representatives for 15 out of 22 members of his new cabinet, leaving the controversial ministries of Trade, Oil, Justice, Culture, Agriculture, Migration and Displacement, and Foreign Affairs for a second round of negotiations among the Shi'a, Sunni, and Kurdish political parties. However, and contrary to the previous government, whose cabinet vacancies lasted for months, al-Kadhimi is vowing to complete his cabinet by the third week of May — before the Eid-al-Fitr holiday. 
The challenges facing al-Kadhimi's government are enormous, including plummeting oil prices and the resulting severe economic hardship, the COVID-19 pandemic, the disintegration of Iraqi state institutions due to widespread corruption, and militias with transborder allegiances. These challenges have added to what was already a severe deterioration of public services, widespread unemployment, and an increase in the number of Iraqis under the poverty line. Despite Iraq's monumental problems, the new cabinet also has tremendous opportunities before it, due to the converge of national, regional, and international interest in the success of al-Kadhimi's government — a consensus that was rarely available to any of his predecessors. Furthermore, the Iraqi public, though still skeptical, has shown positive signs of trust in al-Kadhimi's initial decisions.  
One of the most promising opportunities available to the PM is robust Kurdish support, which in turn might lead to a breakthrough in reaching a sustainable agreement between Erbil and Baghdad. There are early signs that it may be possible to turn the page in the difficult relationship between the two governments, including Kurdish acceptance of exchanging the Ministry of Finance with the Ministry of Foreign Affairs, and facilitation with confirming al-Kadhimi's cabinet despite delays to the confirmation of the Kurdish candidate for the Ministry of Foreign Affairs. In return, the PM has not nominated or appointed a new Army chief of staff, awaiting the Kurdish decision about their candidate for the position.
Al-Kadhimi's premiership could usher in a new era where the incumbent PM believes in federalism and decentralization as effective governance policies to secure the sovereignty and unity of the Iraqi state. Such a vision and understanding of the regional and provincial situation could provide a strong starting point for the upcoming negotiations between Erbil and Baghdad. For its part, the Kurdish leadership has recently reduced its demands and focused its efforts on one key issue: the Kurdistan Regional Government's (KRG) share of the national budget. The Kurdish leadership has steered away from controversial issues, accepting the need to postpone chronic and complicated problems, such as Article 140, until the new cabinet can strengthen its political standing and governance policies. Also, given the sharp decline in oil prices, both Baghdad and Erbil face similar challenges and want to avoid political unrest should there be a need for public sector salary cuts. 
Nevertheless, Iraq still has plenty of political actors pursuing populist agendas that tend to push the government toward a more confrontational posture, especially extremist factions of the political establishment, such as the militias. This was evident in outgoing PM Adel Abdul-Mahdi's decision to cut the budget for KRG public sector salaries during his last week in office, even though he was widely considered a friend of the Kurds. According to a member of the Kurdish delegation who visited Baghdad last week, "Iraqi officials have told Kurdish officials that the KRG should submit all revenues — including the region's international airports as well as border gates — to Baghdad, and then receive a share of the federal budget. Even if the Iraqi Parliament were to approve al-Kadhimi's cabinet by next week [and officially make him prime minister], the KRG still should submit its entire income to Baghdad if it wants to survive"— demands that are considered unrealistic and inapplicable given the KRG's legal and constitutional status.
The historical relationship between PM al-Kadhimi and the Kurdish leadership will soon be tested in the upcoming negotiations over the KRG's public sector salaries for May and June, which will then be followed by talks about the 2020 national budget. Based on the result of these discussions, Baghdad and Erbil will have a clear framework to negotiate chronic pending problems such as the disputed areas, including Kirkuk, and the hydrocarbon law by the beginning of 2021.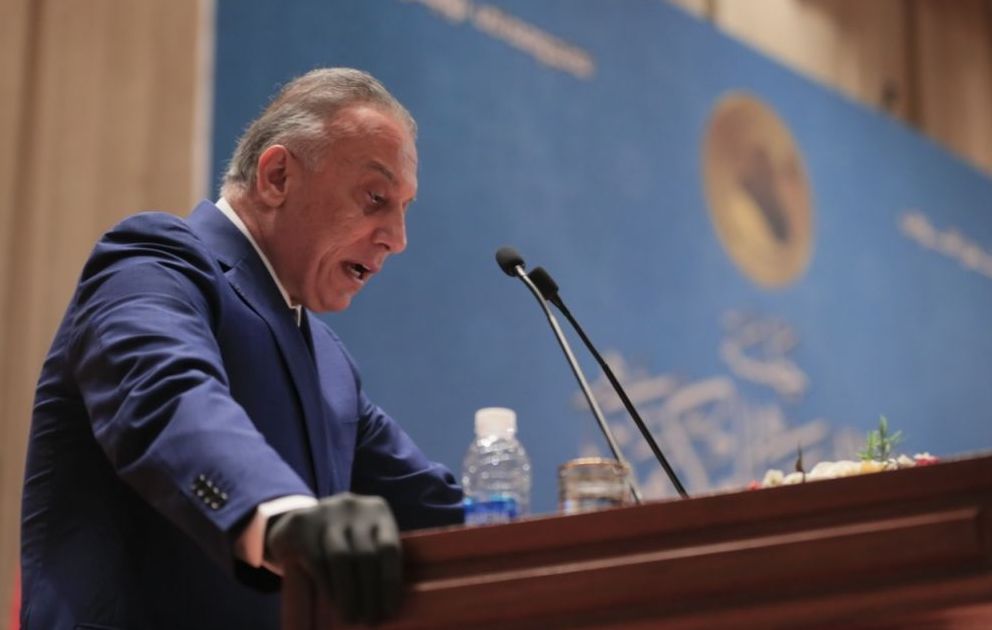 Washington and Baghdad's new government: A test of economics
Yesar Al-Maleki
Non-Resident Scholar
It is no secret that Mustafa al-Kadhimi's government is backed by the United States. After almost two years of struggling to deal with Prime Minister Adel Abdul-Mahdi, Washington is back in the driver's seat in the Iraqi swamp. Many would say this is a blow to Tehran, but others may differ. At a time of intense economic difficulties, a domestic health crisis, and biting sanctions — and with no means to consolidate the Shi'a political house after losing its two key whips — Iran is watching from afar. Facing the most critical economic crisis in its history, Iraq is too hot to even toss around between the two actors.
So for now, Washington has been left with the task of saving Iraq economically — and with it the last chance at a pro-Western Baghdad. It is an immense task, but it is still doable, as recent history suggests. Under the government of Prime Minister Haider al-Abadi, the U.S. provided crucial assistance. On the world stage, Baghdad was aided in its fight against ISIS, while the IMF and World Bank were incentivized to help the country's ill-managed public financial system. Credit lines, U.S. government guaranteed dollar bonds, and assistance with fiscal consolidation of Iraq's finances will definitely aid Mr. al-Kadhimi. However, Mr. al-Abadi dealt with Obama's administration and Mr. al-Kadhimi is dealing with Trump's — apples and oranges.
Recently, President Donald Trump boasted about his approach to dealing with Saudi Arabia on the matter of OPEC+. He laid out his carrots and sticks, and made clear he expected concessions in return for protection. The big question is, what is Baghdad expected to concede in return for Trump's investment? Iraq's crown jewel is its energy sector. With monthly revenues from oil exports dwindling from over $6 billion in January to $1.4 billion in April due to lower oil prices, Iraq is in a difficult negotiating position. Yet, energy wise, the U.S. government has acted positively by extending its sanctions waiver for Iranian electricity imports by 120 days. This is a critical lifeline needed to pass the test of Iraq's scorching summer and the likely ensuing social unrest. The latter wasn't seen last summer given better service provision. With the U.S.-Iraq strategic dialogue set to start in June, Baghdad may want to leverage American interest in the sector for long-term gains, especially the development of Iraq's natural gas and power capacities.
Mr. al-Kadhimi has to seize this opportunity of greater U.S. involvement to sow the seeds for adopting free market economics and reforming an inherently broken rentier state, all while striking a balance between short-term gains and long-term concessions. The main challenge will be turning things around economically in just two years, or perhaps even less. Remember, Tehran is watching, the Shi'a political house is fragmented, and the final test is the next elections. And this is a test Mr. al-Abadi previously failed despite open U.S. support.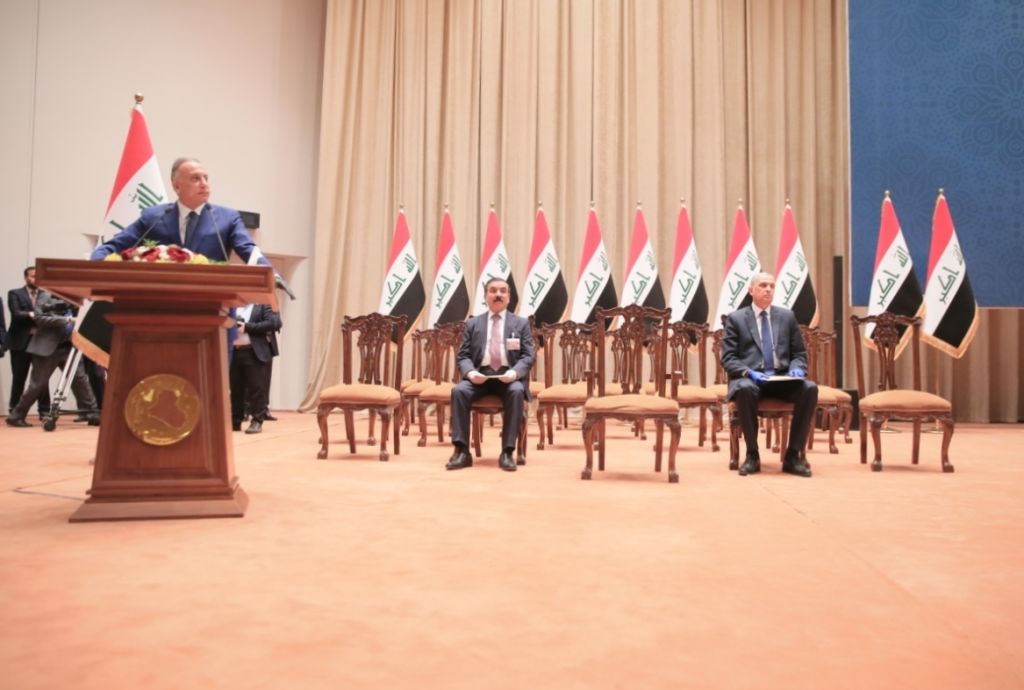 Baghdad will continue its outreach to its Arab neighbors
Randa Slim
Senior Fellow and Director of the Conflict Resolution and Track II Dialogues Program
Since 2011, the principal elements of Iraq's foreign policy have been to promote its neutrality, pursue a centrist foreign policy, maintain good relations with both the United States and Iran, and improve relations with Arab countries. To operationalize this centrist foreign policy, Iraqi prime ministers starting with Haider al-Abadi embarked on a sustained path of mending relations with their Arab neighbors. In February 2019, Iraqi President Barham Salih declared: "Iraq is coming back to the neighborhood."
Last year, Iraqi officials signed a free trade agreement with Jordan and a deal to implement the Basra-Aqaba oil pipeline, an interconnectivity framework agreement with the Gulf Cooperation Council Interconnection Authority (GCCIA) to diversify power imports and create a regional utility market, and discussed strengthening economic ties with Egypt and Jordan, including establishing joint industrial zones and pursuing cooperation in energy and reconstruction.
Despite the increased clout Tehran has built up in Baghdad during former Prime Minister Adel Abdul-Mahdi's tenure, there is a ceiling to how much influence it can have in Iraq. So far Arab countries, particularly the GCC countries, Egypt, and Jordan, have neither shown the political will nor devoted the means necessary to reduce Iran's influence in Iraq. However, they can in the future focus their financial and technical assistance on a few key sectors that are critical for Iraq to deal with domestic challenges that have to-date enabled Tehran to cement its position in intra-Iraqi affairs. Iraq's Arab neighbors can help Baghdad address internal displacement issues in coordination with the EU and international organizations; develop its oil, gas, and water industries, thus breaking Iraq's dependence on Iranian gas and electricity imports; and assist in the training and advising of Iraqi security forces.
Prime Minister Mustafa al-Kadhimi will continue down the path of reaching out to Iraq's Arab neighbors on the political, security, and economic fronts. However, similar to his predecessors, extra-regional and regional tensions will to some extent limit his ability to travel far down that path. While tensions between the U.S. and Iran, Saudi Arabia and Iran, and the United Arab Emirates-Egypt-Saudi Arabia and Turkey will complicate the task of the Iraqi prime minister in promoting a centrist foreign policy, they will also create opportunities for a skilled mediator like al-Kadhimi, who has over the years cultivated a wide network of contacts in the Arab region, to position Iraq as an acceptable mediator in intra-regional conflicts.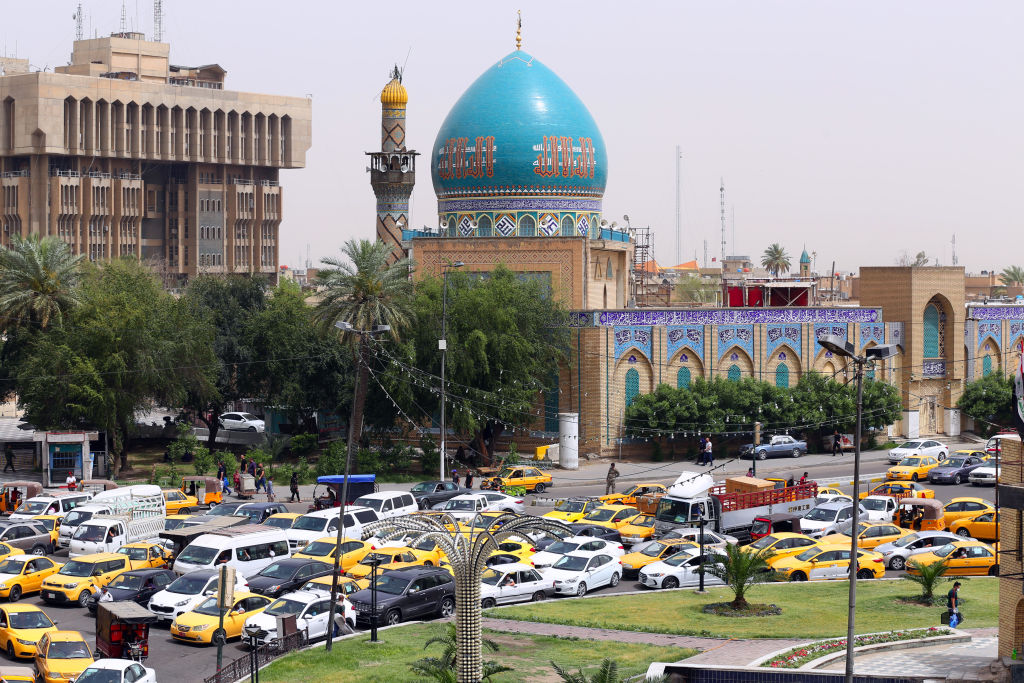 Balancing relations with Washington and Tehran
Robert Ford
Senior Fellow
Prime Minister Mustafa al-Kadhimi spoke to President Donald Trump and Iranian President Hassan Rouhani on May 11 trying to balance Iraq's two key foreign relationships. Trump signaled support as his administration plans for a major bilateral meeting on June 10. Washington has two essential national security objectives in Iraq. First, it wants to help diminish the threat ISIS poses in Iraq and beyond. Roughly 5,000 American troops at a few bases train Iraqi forces and launch special operations against ISIS with them. The future of those forces figures high on the June meeting's agenda. The previous inability of the Iraqi government to stop pro-Iranian militias from attacking American targets, along with a January Iraqi Parliament vote to eject American forces, generated sharp American ire. Washington must decide if it will grant concessions that al-Kadhimi can use to convince Tehran to accept a sustained American military presence. Notably, Washington must decide whether to back a gradual effort to undermine pro-Iranian militias; some Americans want the PM to strike fast and hard even if that risks major urban combat among Iraqis. An American willingness to reduce its force while boosting NATO trainers would also help al-Kadhimi sway the Iranians to sustain support for his government. The PM will underline that Iraqis do not want their country to be the battlefield where the U.S. and Iran try to settle scores.
Washington's other priority interest is to stop Iraq from helping to finance Iran's weak economy. Longstanding Iraqi imports of Iranian gas and electricity have become an irritant for Washington. Kadhimi just received a four-month renewal of a waiver of American sanctions on electricity imports from Iran. Especially in the intense Iraqi summer heat, spikes in electricity demand and the public dissatisfaction with shortages become big political risks in Baghdad. Realistically, Iraq needs several years to build the infrastructure to end its reliance on Iranian energy imports. Al-Kadhimi will have to convince Washington to give him more time while also convincing Iran not to provoke the Americans and end an arrangement that now benefits both Baghdad and Tehran. Al-Kadhimi's government reengaging with U.S. companies interested in infrastructure projects would help mollify the Trump team.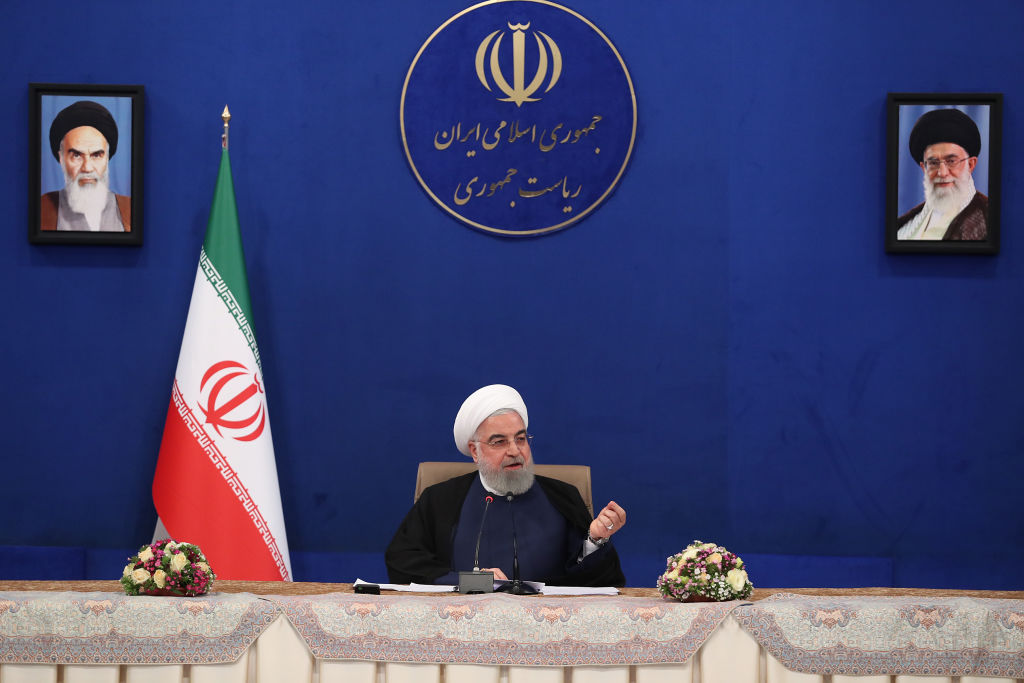 Iran and the US see eye to eye for a change
Alex Vatanka
Senior Fellow and Director of the Iran Program
Tehran has welcomed the arrival of Mustafa al-Kadhimi as Iraq's new prime minister. What is most striking is that al-Kadhimi is not hailed as a "pro-Iran" figure, but as a consensus candidate for Iraq that both Tehran and Washington could back. Al-Kadhimi is depicted by the Iranians as a technocrat who will break with past backroom deals by political leaders in Baghdad, when sectarian and ethnic calculations prevailed over the national wellbeing. He is said to be a competent civil servant with a good insight into popular grievances in Iraqi society. He needs space to tackle the numerous challenges currently facing Iraq, from the collapse of oil export revenues to the health crisis posed by COVID-19 and the ongoing threat of ISIS. Still, despite all of the problems, Tehran seems to think that al-Kadhimi will enjoy more political space to carry out his agenda of reform than any of his predecessors.
That is due to the fact that both the Iranians and the Americans back him. For whatever it's worth, this is Tehran's message. In fact, diplomatic commentators in Tehran see al-Kadhimi's appointment as the first time that the U.S. and Iran have seen eye to eye on a key development in the Middle East in recent years. Iran's praise and hopes for al-Kadhimi as prime minister are likely rooted in one of two factors or a combination of them. First, the fragility of the Iraqi state is beyond doubt for any observer, and things will only get worse before they get better thanks to Baghdad's deep dependence on tumbling oil income. Second, given its own major economic problems and other challenges on the home front, Tehran alone could not prevent Iraq from further descending into disorder. This reality paved the way for Tehran and Washington to find in al-Kadhimi a man both could accept. For now, Tehran's bottom-line objective in Iraq is for the Americans to stop urging Baghdad to cut Iran loose. Washington seems to have accepted this demand, albeit reluctantly and only for now, which is reflected in the four-month sanctions waiver the Trump administration just issued so Iraq can continue to buy Iranian electricity. Aside from this short-term U.S.-Iran compromise over al-Kadhimi, Tehran's long-term political calculations about Iraq will obviously depend overwhelmingly on the trajectory of U.S.-Iran relations and competition for influence in the Middle East.
---
The Middle East Institute (MEI) is an independent, non-partisan, non-for-profit, educational organization. It does not engage in advocacy and its scholars' opinions are their own. MEI welcomes financial donations, but retains sole editorial control over its work and its publications reflect only the authors' views. For a listing of MEI donors, please click here.