Contents:
Afghan peace talks in a state of confusion
Marvin G. Weinbaum
Director, Afghanistan and Pakistan Studies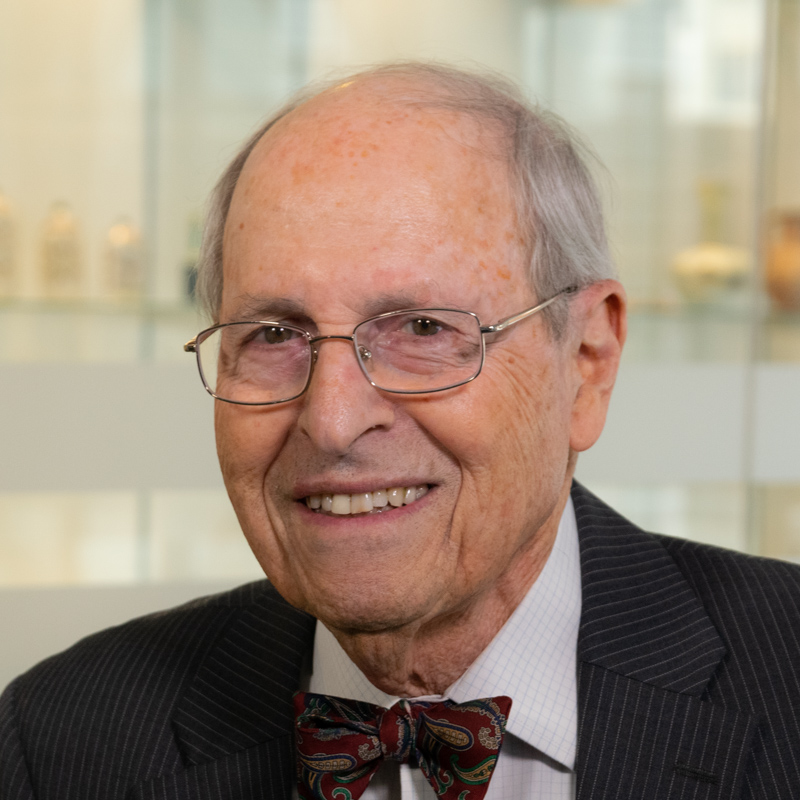 As prescribed by the Biden administration in early March, the major stakeholders in the Afghan conflict have been beckoned to an April meeting in Turkey. The planned U.N.-headed conference is intended to give a strong kickoff to a new round of talks between the Taliban and a broadly representative Afghan delegation, leading directly to negotiating an interim government for the country. But almost everything about the conference seems up in the air.
To begin with, even after six weeks of discussion, no firm date for the meeting has been agreed upon. A tentative April 16 starting date for the conference now seems unrealistic, if not impossible, and the agenda is still being debated. Nor have all those invited confirmed their intention to attend. The Taliban seem particularly hesitant to commit. Attempts in Afghanistan to present a unified front for the talks have been frustrated by competing peace programs from various political factions. For weeks, the Kabul government's High Council on National Reconciliation has been deliberating on alternative interim government proposals and has yet to announce a recommendation. None of the conference invitees have signed on to the much promoted American design for a transitional government. Even the goal of the conference seems less clear. As originally conceived in Washington, the meeting in Turkey would provide the sendoff for negotiators, preferably at a venue free of the aura of deadlock that surrounds the negotiations in Doha. Of late, however, the U.S. appears resigned to a far less ambitious aim where post-Turkey talks would merely serve to complement an ongoing Doha process.
A high-profile international gathering in Istanbul could very well resemble the recent Afghan peace conference in Moscow and come and go without much accomplished. More likely to shake up negotiations is the expected U.S. announcement that it will not meet the rapidly approaching May 1 deadline for a complete troop withdrawal. An immediate collapse of negotiations may be averted with the Taliban's agreement to a short-term extension, but only at the high price of U.S. approval of the release of remaining Afghan government-imprisoned Taliban and the lifting of all international sanctions. The belief that negotiations can be put on track by buying a few months requires a leap of faith. It only puts off reckoning with the reality that the quest for a true power-sharing deal with the Taliban has always been chimeric.
This article was co-authored by Jack Ryan and Ghasharib Shoukat, research assistants to Marvin G. Weinbaum.
Follow on Twitter: @mgweinbaum
Vienna is only the first step in a difficult dance with Iran
Nazee Moinian
Non-resident Scholar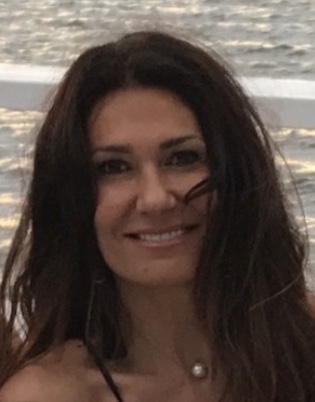 While negotiations are under way for a full or partial return to the Iran nuclear deal in Vienna, many Iran watchers are filled with a sense of dread and déjà vu. Dread because the more cynical observers recognize the Iranian regime's artful bargaining tactics, such as increasing its enrichment activity and designating April 9 as National Nuclear Technology Day just as the Biden administration announced its readiness to resume talks. Déjà vu because despite the Iranian regime's initial demur and dismissal of the American offer to talk — the Iranian foreign minister had rejected direct talks with the U.S. and demanded that "America [as the] guilty party" and "originator of this crisis" must act first before Tehran comes into compliance — one can almost be certain that Tehran will strike a deal. 
Certainties are hard to come by when dealing with a repressive regime masquerading as a legitimate representation of Iranians. By all accounts Iranians are the victims of their own leaders' brutal social crackdowns, economic mismanagement, and international isolation. American sanctions have exposed the regime's vulnerabilities, but one will be hard pressed to blame America for Iran's miseries, and Iranians are becoming increasing aware of this reality. 
Blaming America, in fact, is the defining ideology of the Islamic Republic and a quick read of the Islamic Government — a collection of speeches by Ayatollah Ruhollah Khomeini in the 1970s — can disabuse anyone of the regime's intentions to pursue rapprochement or reform. Left to Iranian ideologues, whether sitting in Vienna or Tehran, America is the "source of all evil" and as such must atone for its sins. Vienna will be publicized in Iran as proof that "America cannot do a damn thing," an infamous utterance by Khomeini during the 1979-81 hostage crisis, and one repeated often by the current supreme leader, Ayatollah Ali Khamenei. Tehran will make sure that the harder the American diplomats try, the harder it will be in opposition. Vienna is therefore the first step in a long and tortuous dance. 
The good news is that America can use the sense of déjà vu to its advantage. Secretary Antony Blinken has clearly stated his intention to address such thorny issues as sunset clauses, missile activity, and human rights. While Tehran has flatly refused to include anything other than its nuclear program, there is a heightened awareness that it can no longer act with impunity. President Joe Biden's purposeful coalition building, supported by an Israel-friendly neighborhood, has the chance to push Iran onto its heels — just enough that the regime might lose its balance.
Three observations from Global Trends 2040
General (ret.) Joseph Votel
Distinguished Senior Fellow on National Security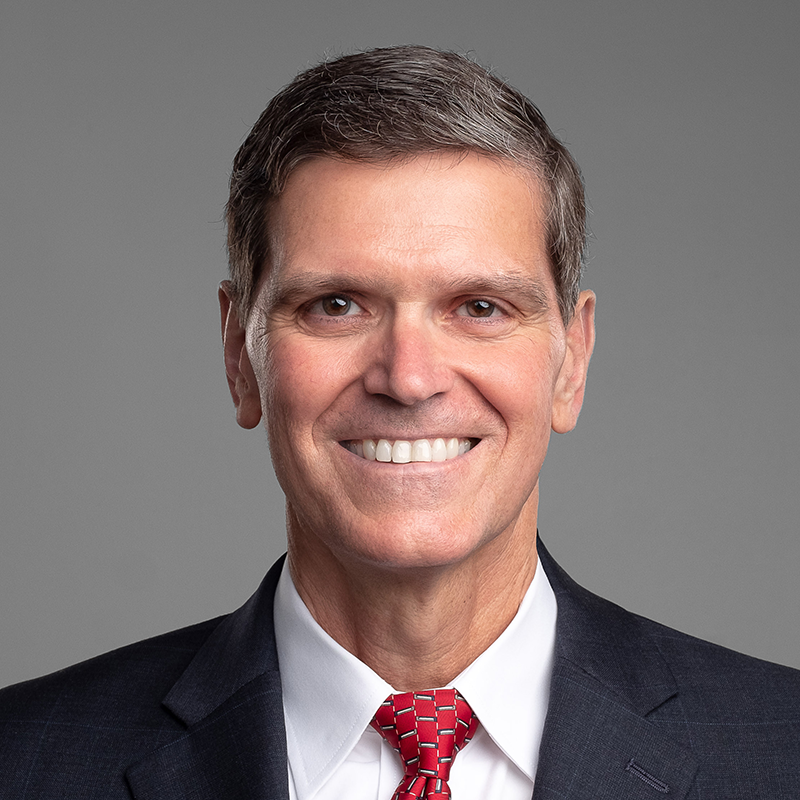 The National Intelligence Council's Global Trends 2040 is a comprehensive and sobering look at future demographics, human development, environment, economics, and technology. The report follows its detailed analysis by positing five potential scenarios of an alternative 2040, most of which are not particularly good or favorable to the United States and its allies and partners. The implications are enormous in virtually every area of consideration. There are many takeaways from this report; let me offer three that come to mind when I look at this in the context of my experience and our national interests.
First, the professor is "rapping on the chalkboard," and it is high time that we pay attention to the challenge of global competition with others states. Great power competition is not just a military problem; it is a challenge for everyone and every sector to come to grips with and soon. This situation is as true in the Middle East as it is in any other region. Without a competitor, China and Russia will fill the voids. We don't need just a vast military force on the ground to compete. Our diplomatic, economic, and informational efforts must be in the lead and augmented by sustainable military presence and capabilities. Our business community must also come to grips with the threat of supplies, materials, labor, and governing technologies from our principal overseas competitor: China.
Second, we have to stop looking at our security challenges through the lens of specific adversarial threats, and we must consider them more holistically. As this report lays out, trends such as extreme climate change and societies' splintering over economic, cultural, and political issues will dominate the future. As we have seen in our country over the last 14 months, a rampant virus has done more harm to our economy, social culture, and self-confidence than any enemy we faced on a battlefield. The threat in the Middle East is not just from terrorists — it is from the underlying tensions that have existed for decades and are now being reinforced by compounding negative trends.
Finally, we need a grand strategy to guide our path forward. While we have to look squarely at the situation in front of us, it is instructive to consider how we approached the last existential threat our nation faced. The American policy of "containment" was about blocking and countering the Soviet Union wherever they threatened our interests or influence. I am not suggesting that containment would work today — my point is that we need a clear and understandable strategy that coalesces our public, private, and civil efforts and drives our partnerships and investments.
There is an immense amount of work to be done by our National Security Enterprise and the private and civil sectors to ensure we are putting our best foot forward against the trends that this report projects. It will require Congress and the administration to work closely and cooperatively, which appears to be a big challenge in and of itself. In my view, an excellent place to start would be by embracing competition, getting everyone involved, and making sure we are all operating off the same plan.
Groundhog Day in Israel
Grace Wermenbol
Non-Resident Scholar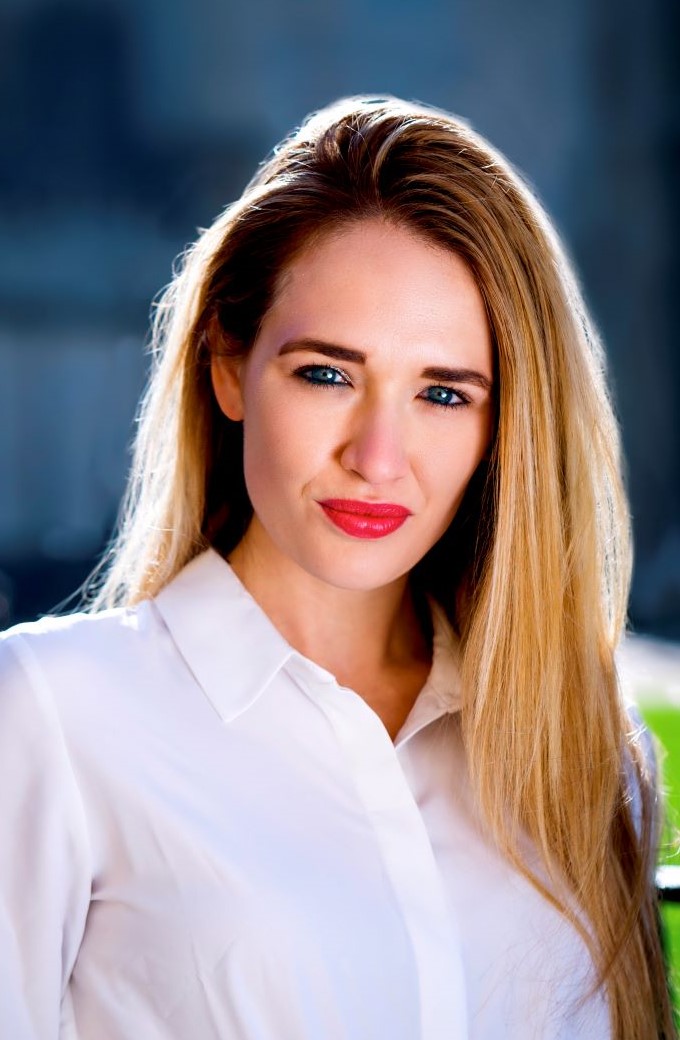 It is, once again, Groundhog Day in Israel. An unprecedented fourth election in the space of two years produced no clear winner. In the March 25 elections, Prime Minister Benjamin Netanyahu and his far right-wing Religious Zionism allies fell short of winning a parliamentary majority. Meanwhile, his opponents garnered 57 votes, four votes shy of the required 61-seat majority in the Knesset to form a government. While President Reuven Rivlin said that no candidate has any real chance of forming a new Israeli government, last Tuesday, he officially chartered Netanyahu with forming a new government as he had the most endorsements: 52 compared to the 45 received by Yesh Atid's leader Yair Lapid and the seven endorsements amassed by Yamina's Naftali Bennett. Israel's longest-serving leader has a month, with the possibility of a two-week extension, to build a coalition before Rivlin can pass the mandate to a political opponent.
Netanyahu's path to forming a coalition is, as Rivlin's statement indicated, unclear. In the same week that Netanyahu was tasked with forming a government, the prime minister appeared in court for the opening of his corruption trial; several of his opponents, including his main rival, Lapid, point to Netanyahu's ongoing legal woes as grounds for an exorcism. For the prime minister, conversely, any legal victory will depend on his political prowess. Netanyahu believes that he can best fight his prosecution from the prime minister's office. To that end, he is willing to partake in improbable, fragile coalitions and — upon their collapse — repeated elections to win a stronger parliamentary majority that is able to grant him immunity from prosecution.
One such unlikely partnership that Netanyahu is expected to explore over the next few days would involve the formation of a minority government, relying on outside support from both Religious Zionism and the United Arab List, headed by Mansour Abbas, a "terrorist" according to Religious Zionism's Itamar Ben-Gvir. A successful establishment of this minority government would immediately free Netanyahu from the rotation agreement established between Likud and the Blue and White party just last year. According to this arrangement, Netanyahu would be required to cede the prime ministership in November in favor of Blue and White Chairman and current Defense Minister Benny Gantz.
The lengths to which Netanyahu will go to secure his political survival are painfully clear.
In an effort to stay in office, Netanyahu pressed three far-right factions to unite and actively encouraged Israelis to vote for them to pass the minimum electoral threshold and, in the process, buttress the prime minister's governing potential. It is due to this midwifery that Noam, an openly homophobic party, will enter the Knesset for the first time alongside the virulently racist Jewish Power party. The latter is led by a disciple of the extremist Meir Kahane, Ben-Gvir, who has openly called for the expulsion of Palestinians and other non-Jews from Israel and the Occupied Territories. For those wondering what hope, if any, remains for a renewal to Israeli-Palestinian peace process, Netanyahu's alliance with this extremist bloc speaks volumes.
Facebook shuts down MEK troll farm
Michael Sexton
Fellow and Director of MEI's Cyber Program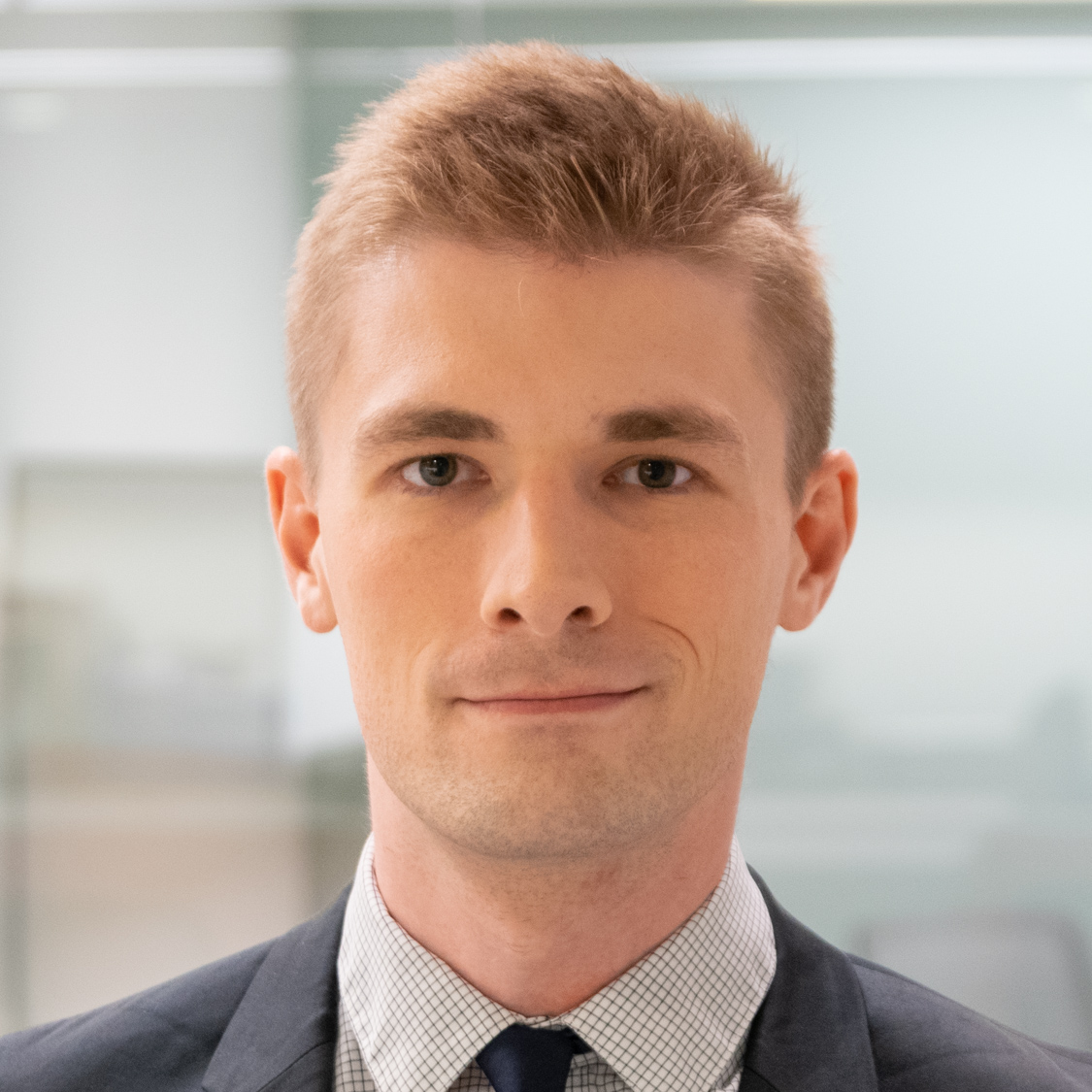 The Mujahedin-e-Khalq (MEK), an Albania-based militant organization dedicated to the overthrow of the Iranian government, has long played an unusual and outsized role in online discourse about American foreign policy toward Iran. The group, which is classified as a terrorist organization by Iran and Iraq, is reportedly behind a fake Twitter "sockpuppet" persona named Heshmat Alavi with over 80,000 followers, who has been featured in publications such as Forbes, The Hill, and The Daily Caller. Alavi's account frequently shares personal criticism of foreign policy specialists who are perceived as dovish toward Iran, and despite its artificiality, its content regularly percolates into the wider anti-Iran discourse by real people on Twitter. While Twitter prohibits coordinated inauthentic behavior, standalone inauthentic accounts are not against the platform's terms of service, effectively enshrining a place for this runaway sockpuppet success in the Middle East's political milieu.
MEK does, however, also carry out coordinated inauthentic influence operations on social media as well — and one such troll farm operating in Farsi, Arabic, and English was taken down on Facebook in March. The network, which primarily targeted Iranians and accumulated a global following of about 120,000, included 128 Facebook accounts, 41 Pages, 21 Groups, and 146 Instagram accounts. Facebook also took down networks of several dozen Facebook and Instagram profiles from Iran targeting Israel; about two dozen accounts from Egypt targeting Ethiopia, Sudan, and Turkey; and several dozen domestically-oriented accounts in Israel.
The MEK network, which was the largest taken down in March, used fake personas with faces created by an artificial intelligence technique known as a generative adversarial network, or GAN — the seventh of its kind that Facebook has identified and taken down. A GAN pits two AIs — a generative network and a discriminative network — against one another: the generative network is trained on a data set to generate new, artificial entries that fool the discriminative network to identify them as genuine. The most visible use of this technology has been to generate fake human faces that achieve photorealistic verisimilitude, but it has also been used to create fake art, fake chemical compounds, and (of course) fake cats.
While GANs and other technologies like deepfakes raise alarming prospects for the future of disinformation, researchers have sought to soften some of the public's concern. Small irregularities often slip past the discriminative network, such as deformed ears, asymmetrical glasses, mismatched earrings, unusual clothing, or bizarrely unreal backgrounds. While sometimes these abnormalities are readily apparent and even jarring to a human viewer, often they can be quite subtle, especially with a human intermediary supervising the algorithm.
Follow on Twitter: @MikeESexton
Iraq and an American military transition
Robert S. Ford
Senior Fellow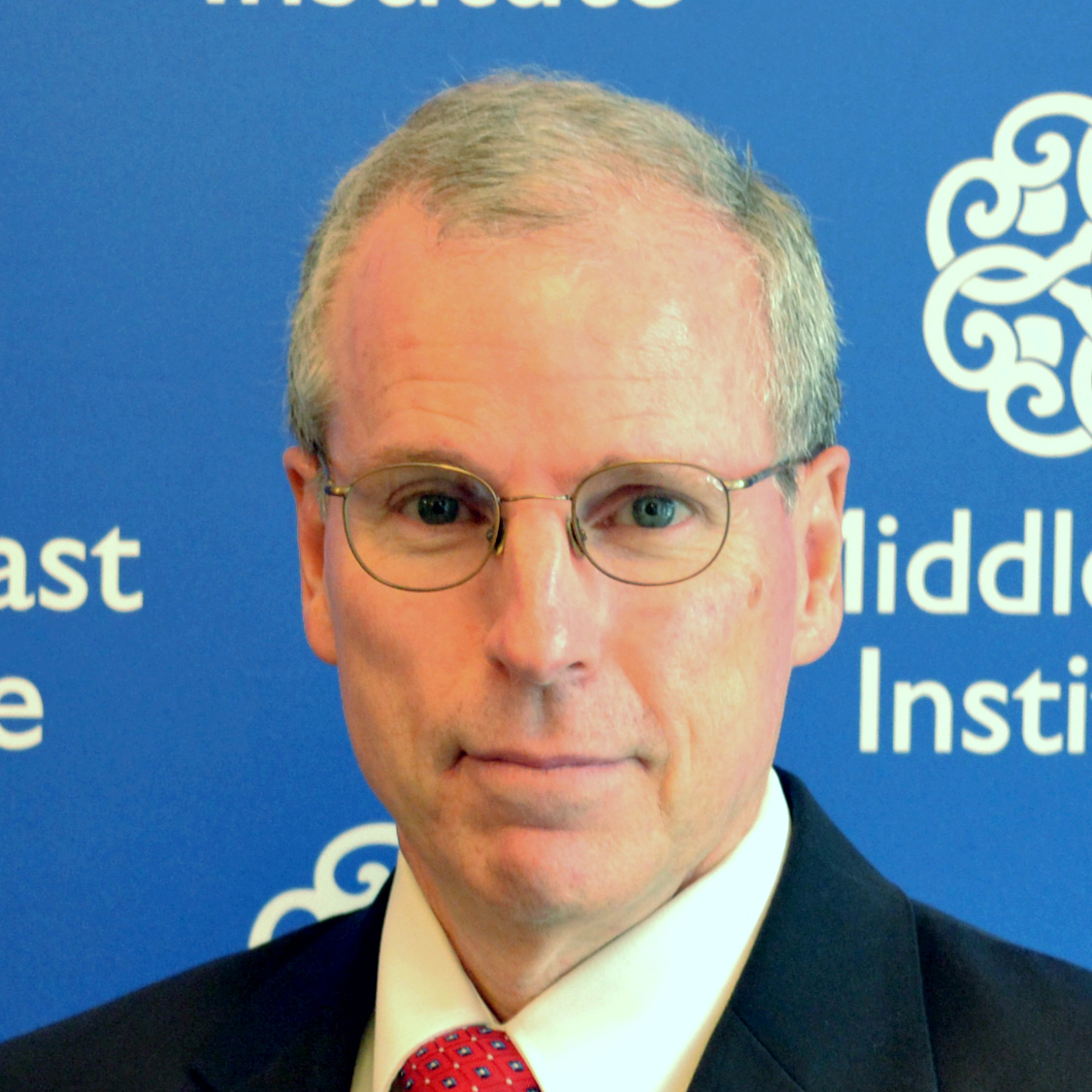 Even though the bilateral American-Iraqi Strategic Dialogue encompasses much more than just military issues, discussions about the roughly 2,500 U.S. troops in Iraq gained the most attention. The joint communique issued on April 7 following the latest round of talks stressed that the mission of American forces in Iraq is shifting to one of training and advising along with intelligence and logistics support. The communique pledged the two governments would create a "technical committee" to discuss the withdrawal of remaining U.S. combat forces. Iraqi Prime Minister Mustafa al-Kadhimi had issued a statement just before the April 7 talks stressing that Iraqi forces have grown more capable and soon will not need foreign combat forces against ISIS. The statement claimed that since he took office "60%" of the foreign forces in Iraq have withdrawn.
The April 7 communique set no timeline for the withdrawal of any American forces, drawing the ire of a parliamentary bloc connected to militias that seek legitimacy based on opposition to "occupying" American forces. Al-Kadhimi is gradually trying to contain the militias while pledging to avoid a new civil war inside Iraq, a stance weary Iraqis welcome. After a militia paraded in Baghdad on March 25, al-Kadhimi responded sharply, threatening to expose their foreign — meaning Iranian — backing. The close ties of many militias to Iran are a political weakness even in Shi'a communities, and Shi'a political sources reported that Iranian Islamic Revolutionary Guards Corps – Quds Force Commander General Esmail Qaani visited Baghdad just before April 7 to urge the militias not to provoke al-Kadhimi further. After the April 7 dialogue session, the spokesman for Sadiqoun, a political group attached to the big Asa'ib Ahl al-Haq militia, publicly stated that the long-term presence of foreign military advisors and technicians providing training and intelligence help against terrorists could be acceptable, another sign of incremental al-Kadhimi success. The Biden administration on March 30 issued a new 120-day waiver so that Iraq will avoid penalties for its purchases of badly needed Iranian electricity and natural gas. Carefully coordinating with Baghdad on public explanations about the future of American forces in Iraq will be just as important.
Follow on Twitter: @fordrs58
Photo by WAKIL KOHSAR/AFP via Getty Images
---
The Middle East Institute (MEI) is an independent, non-partisan, non-for-profit, educational organization. It does not engage in advocacy and its scholars' opinions are their own. MEI welcomes financial donations, but retains sole editorial control over its work and its publications reflect only the authors' views. For a listing of MEI donors, please click here.