Contents:
Despite strains, the Abraham Accords have proved resilient, but what's next?
Gerald M. Feierstein
Senior Vice President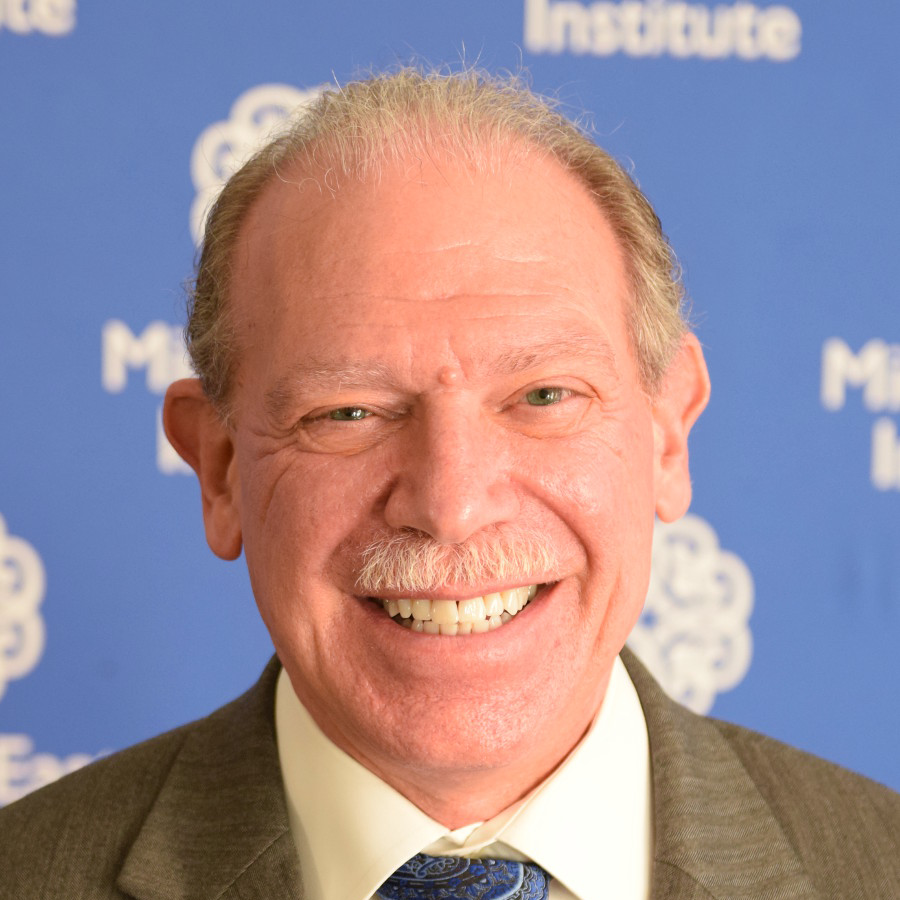 Normalization agreements, known as the "Abraham Accords," signed a year ago between Israel and four Arab states — the UAE, Bahrain, Morocco, and Sudan — were widely seen at the time as primarily election ploys for embattled Israeli Prime Minister Benjamin Netanyahu and U.S. President Donald Trump. Despite Netanyahu's and Trump's election defeats, as well as Israel's brief conflict with Hamas in Gaza, the agreements have survived and prospered over the ensuing year. The UAE has opened its embassy in Tel Aviv and Bahrain has appointed an ambassador, although he has yet to take up his duties in Israel. Moreover, the Israel-UAE economic relationship, the jewel in the crown for the Israeli and Emirati private sectors, has deepened over the past year.
Confirmation by the Biden administration that it supports the agreements and will seek to build on the initiative, although closely associated with Trump son-in-law Jared Kushner, has cemented its place in U.S. regional policy. The administration has not challenged even those aspects of the policy that were most controversial, including the sale of F-35 fighter jets to the UAE and recognition of Moroccan sovereignty in the disputed Western Sahara. The question remains how the administration will weave the Abraham Accords into its larger policy, which aims to repair damage to U.S. ties to the Palestinian Authority and to preserve the two-state solution at the center of its Israel-Palestine strategy.
Furthermore, it remains unclear what prospects exist for further expansion of the Abraham Accords beyond the four states that have already agreed. Saudi Arabia, undoubtedly the most sought-after addition, has been clear that it is not prepared to sign an agreement now and remains committed to the Arab Peace Initiative proposed by the late King Abdullah in 2002, which offers full diplomatic ties to Israel only after a peace agreement with the Palestinians. (Despite their resistance to formalizing relations with Israel, the Saudis nevertheless are signaling their willingness to improve de facto ties, including a highly-touted Olympics judo match between an Israeli and a Saudi athlete.) Oman and Qatar have also indicated they are not prepared to normalize relations at this time. That leaves only a handful of Arab states — potentially Tunisia or Iraq — and non-Arab Islamic states like Pakistan or Indonesia as possible partners for further normalization drives.
Is Baghdad biting off more than it can chew?
Yesar Al-Maleki
Non-resident Scholar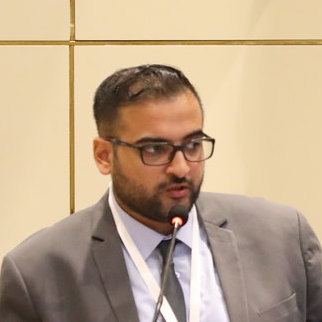 On Aug. 8, Iraqi Minister of Foreign Affairs Fuad Hussein handed an invite, via his Saudi counterpart, from Prime Minister Mustafa al-Kadhimi to Saudi King Salman bin Abdulaziz al-Saud to attend a "summit" for Iraq's neighboring countries at the level of leaders to be held at the end of this month. On the same day, he gave another invite to Turkish President Recep Tayyip Erdoğan. The idea is ambitious and the first image that comes to mind is the highly improbable seating of King Salman and Ebrahim Raisi, Iran's new hardliner president, on opposite sides of the same table in Baghdad.
Baghdad's rosy dreams of becoming a regional power broker seem to ignore two hard facts, however: Iraq's shaky internal politics have made it a battleground for belligerent regional powers and the current broader circumstances do not permit a rapprochement between the kingdom and the Islamic Republic. On Aug. 3, while Mr. Raisi was being endorsed by Iran's supreme leader, Ali Khamenei, an oil tanker was boarded by individuals speaking Persian. This came less than a week after a suspected drone attack on the MV Mercer Street in the Gulf of Oman left two Romanian and British crewmen dead. U.S. Secretary of State Antony Blinken says the U.S. is "confident that Iran conducted" the attack, a claim that Tehran denies.
But to Iraq's credit, it has been attempting to act as a bridge between the two Gulf adversaries, with President Barham Salih confirming reports first made public by the Financial Times that the Iranians and Saudis did meet "more than once" face to face in Baghdad. The talks were confirmed by both Tehran and Riyadh. While these meetings have been emphasized to inflate Iraqi leaders' regional role to the public, the new invites to regional leaders take the matter beyond domestic consumption.
Raisi has asserted his government's willingness to improve ties with Iran's regional neighbors. While campaigning the president-to-be even showed openness to dialogue with Saudi Arabia, saying "we are ready to reopen embassies." Raisi is currently building out his cabinet and it is expected to feature various conservative names, but the strategy by which it will engage the region is not yet clear. Will it continue to support proxy actors to press the U.S. and its Gulf allies to make concessions? Or will it engage in direct dialogue with Gulf nations in the hopes of lessening their worries about the outcome of the nuclear talks in Vienna? Time, policy, and personnel choices will tell.
Dialogue in Baghdad — however unlikely — would help with the latter scenario. Since Haider al-Abadi's premiership, Iraq has been developing closer ties with Saudi Arabia and other Gulf countries that are largely based on growing economic interests. Baghdad has been supporting Riyadh's leadership of the OPEC+ group, holding high-level meetings through a joint coordination council and eagerly hoping that the Saudis invest in Iraq. For a kingdom reborn with disciplined spending in mind and a strong emphasis on return on investments, the Saudis are taking their time transforming promises into actual funding given the complexities and risks associated with an expanded economic footprint in Iran's backyard. The bad taste of the kingdom's monetary losses in Lebanon still lingers. In Tehran, Raisi's new-old hawks will not view Kadhimi's pro-U.S. government favorably. If anything, their first Iraq policy objective will be to support their local allies and help them win as many seats as possible in the upcoming parliamentary elections.
To put it simply, Iraq is attempting to punch above its weight, but the timing of this new summit suggests it is merely a last-minute public relations stunt. It follows the conclusion of another summit in Washington last month when Iraq and the U.S. agreed to shift the focus of U.S. forces in the country from combat to training. Both moves seem designed to support a last-ditch attempt at a second term for the prime minister, as some in Baghdad speculate.
Working toward regional reconciliation is certainly commendable, but this is too arduous a task even for a truly sovereign and independent Iraq to handle. For a government that is 62 days away from legally becoming a caretaker, the focus should be on the core mission this transitional cabinet took up when it was formed in May 2020: securing and guaranteeing a free and fair parliamentary election this October.
Follow on Twitter: @yesar
Turkey's forest fires highlight failures of governance
Seren Selvin Korkmaz
Non-resident Scholar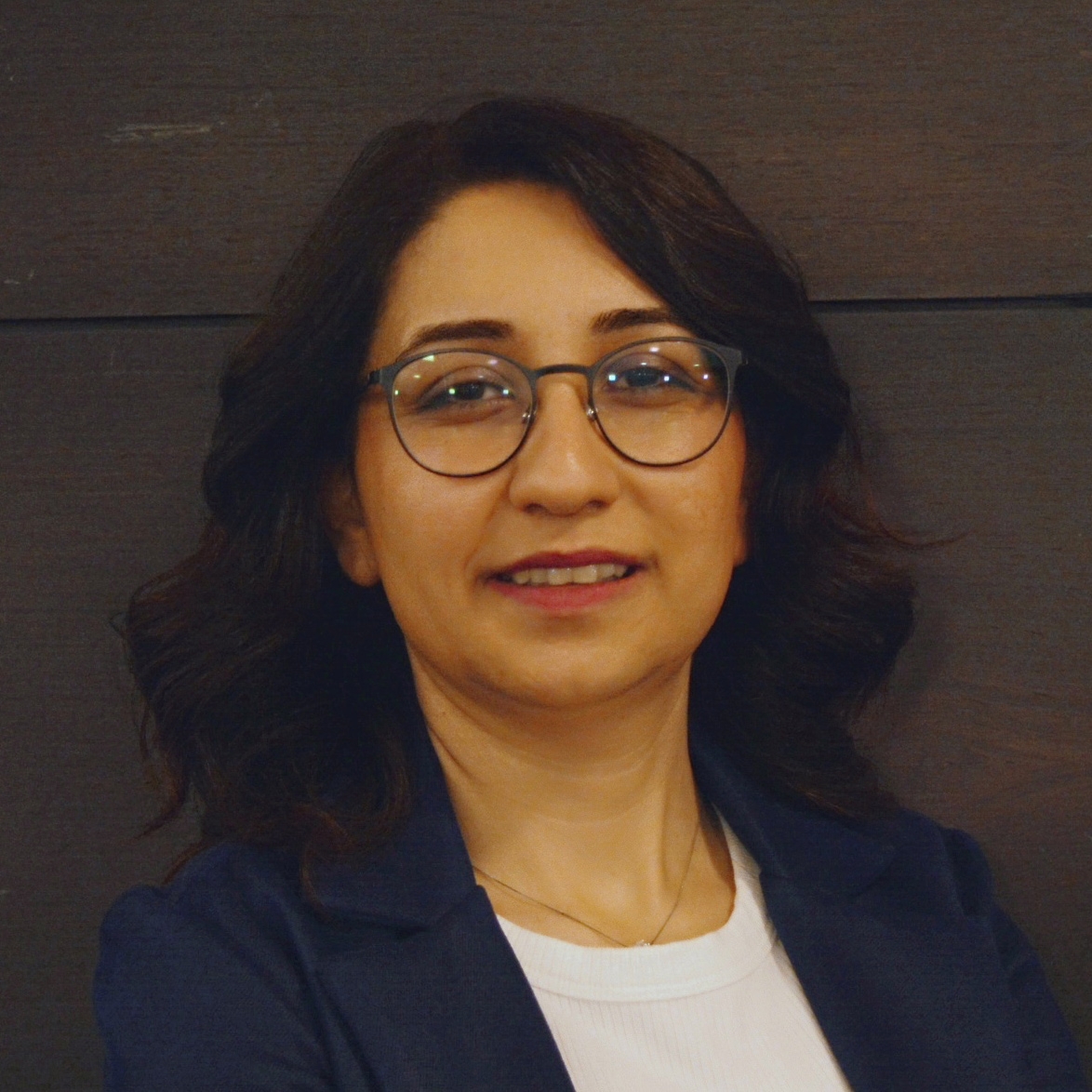 As Turkey fights its worst-ever forest fires, President Recep Tayyip Erdoğan and his government have been accused of failing to control the blaze. The flames have primarily affected the southern coastal districts, which are among Turkey's most important tourist destinations and are largely ruled by the Republican People's Party (CHP), the main opposition party.
The wildfires have burned hundreds of square kilometers of woodland, along with farms and scores of homes, prompting the evacuation of thousands of people, both locals and tourists. A thermal power plant has succumbed to the flames, and the forest fires continue to rage.
The forest fires, like any number of other recent crises, have demonstrated that the Turkish presidential system, which was approved in a referendum in 2017, has proven incapable of resolving the country's most important issues. Mr. Erdoğan has advocated the presidential system as a way of expediting decision-making and increasing stability; however, it has repeatedly demonstrated its inability to deal with crises.
The primary issue is that the presidential system personalizes authority while nullifying institutions. Rather than talent or technical expertise, loyalty to the president has emerged as the most important trait. Even the bureaucracy has lost capacity since the presidential system developed a centralized and personalized government.
In practice, the system works for the benefit of a tiny minority of people who have access to power. Even Justice and Development Party (AKP) sympathizers are wary of taking advantage of it. Instead, the introduction of the presidential system has brought with it internal strife and a struggle among the elite cadre. Although Erdoğan remains Turkey's most popular leader, recent polls show that he continues to lose ground.
Furthermore, the system's lack of transparency makes people especially concerned about the allocation of "public funding." After the wildfires broke out, it quickly became clear that Turkey lacked the necessary planes to deal with the fires, even as the president continues to purchase planes for the Presidency. This crisis has also demonstrated that Turkey's vital institutions, such as the Turkish Aeronautical Association (THK), are unfit to serve. It recently came out that THK had, in fact, mothballed the planes.
Government officials have tried to accuse their opponents of organizing a social media campaign with the hashtag #helpturkey from abroad and using it to undermine the state. The government has attempted to detain protesters, investigated people who use the hashtag #helpturkey on social media, and tried to suppress media coverage of the fires. These accusations have also heightened the already existing polarization in the country, and several people organized an attack on the livestream of HALK TV, a prominent opposition TV channel, in the fire area.
Although the central government seems incapable of raising a rapid alarm over the forest fires, opposition municipalities around Turkey, including Istanbul Municipality run by Ekrem İmamoğlu, have organized quickly to assist their fellow municipalities in the areas affected by fire with the help of volunteers across the country. Much like the AKP's main cadres rose to power on the basis of their successful governance in municipalities run by the AKP's predecessor, the Refah Party, the opposition has now showed its capability to lead the country through its organized and well-executed responses to local crises.
As Erdoğan's government is still behind on producing a viable response to climate change and seems unable to respond to the country's major problems, including economic turbulence, a recent Metropoll survey shows that 59% of voters, including 28% of AKP voters, think that the country is heading in the wrong direction.
Follow on Twitter: @selvinkorkmaz
Lebanon's upcoming allocation of IMF Special Drawing Rights
Christophe Abi-Nassif
Director, Lebanon program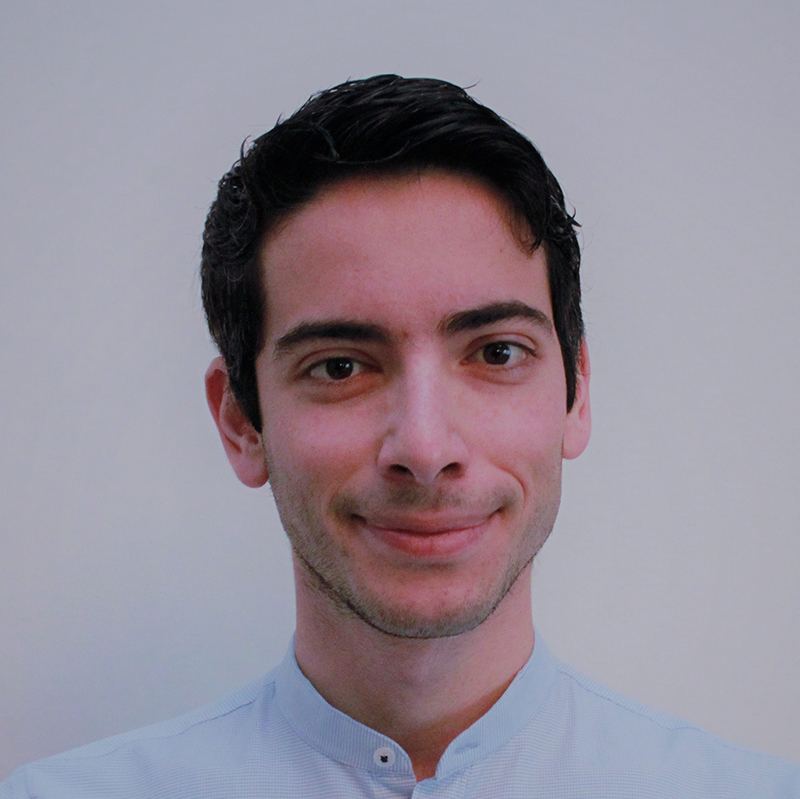 Last week, the International Monetary Fund's (IMF) board of governors approved the allocation of $650 billion worth of Special Drawing Rights (SDRs) to the organization's 190 member countries effective Aug. 23. SDRs are an international reserve asset that countries can exchange for hard currency to shore up their foreign exchange reserves or alleviate immediate liquidity constraints. IMF Managing Director Kristalina Georgieva qualified this allocation as "a shot in the arm for the global economy at a time of unprecedented crisis." The last round of SDRs had come in the aftermath of the global financial crisis in 2009.
The allocation of SDRs to member countries is determined by their IMF quota. In the case of Lebanon, exchanging SDRs would yield $860 million that can be used freely and unconditionally as early as this fall. This is both good and bad news for the Lebanese people.
Unlike what is inaccurately reported in most Lebanese media, Lebanon's share of the allocation is neither a grant nor a loan by the IMF. It is instead an asset that belongs to the Lebanese people. Fairly and transparently using this newfound liquidity can alleviate Lebanon's explosive food and medical insecurity at a time when four in five Lebanese live in poverty and shortages of medication and critical medical supplies are threatening the entire health care system. Proceeds from a potential SDRs exchange can indeed help finance a targeted and direct cash transfer program to shield Lebanon's most vulnerable citizens. The World Bank has been advocating for such a program for months and had developed a $246 million emergency social safety net project back in January. This project could be further expanded and complemented by increased, SDR-generated funding, a direction that many Lebanese civil society and diaspora organizations have been calling for given Lebanon's rampant humanitarian disaster.
And yet despite the opportunity, the unconditional allocation of SDRs can easily turn into an instrument for graft. Proceeds could feed into Lebanon's notorious clientelist networks should Lebanese authorities abuse the cash transfer system to favor partisans and elicit political loyalty. This concern particularly holds true eight months before next year's parliamentary and municipal elections. Alternatively, the liquidity could also be used harmfully to further extend Lebanon's regressive subsidy regime, which unproductively squanders hundreds of millions of dollars of foreign currency reserves every month. As it stands, trust in Lebanese institutions and leadership to do the right thing is at its lowest.
At the end of the day, the liquidity that a potential exchange of SDRs can generate is important given the drought in and desperate need for foreign currency in Lebanon today. It remains, however, almost peripheral to the wider debate on how much foreign currency reserves Lebanon even has given the opacity of its central bank's balance sheet, and on how the remaining and ever-dwindling reserves can and should be used to promote an effective and inclusive recovery.
Follow on Twitter: @chris_abinassif
Egypt scrambles to ramp up vaccination drive
Mirette F. Mabrouk
Senior Fellow, Director of the Egypt program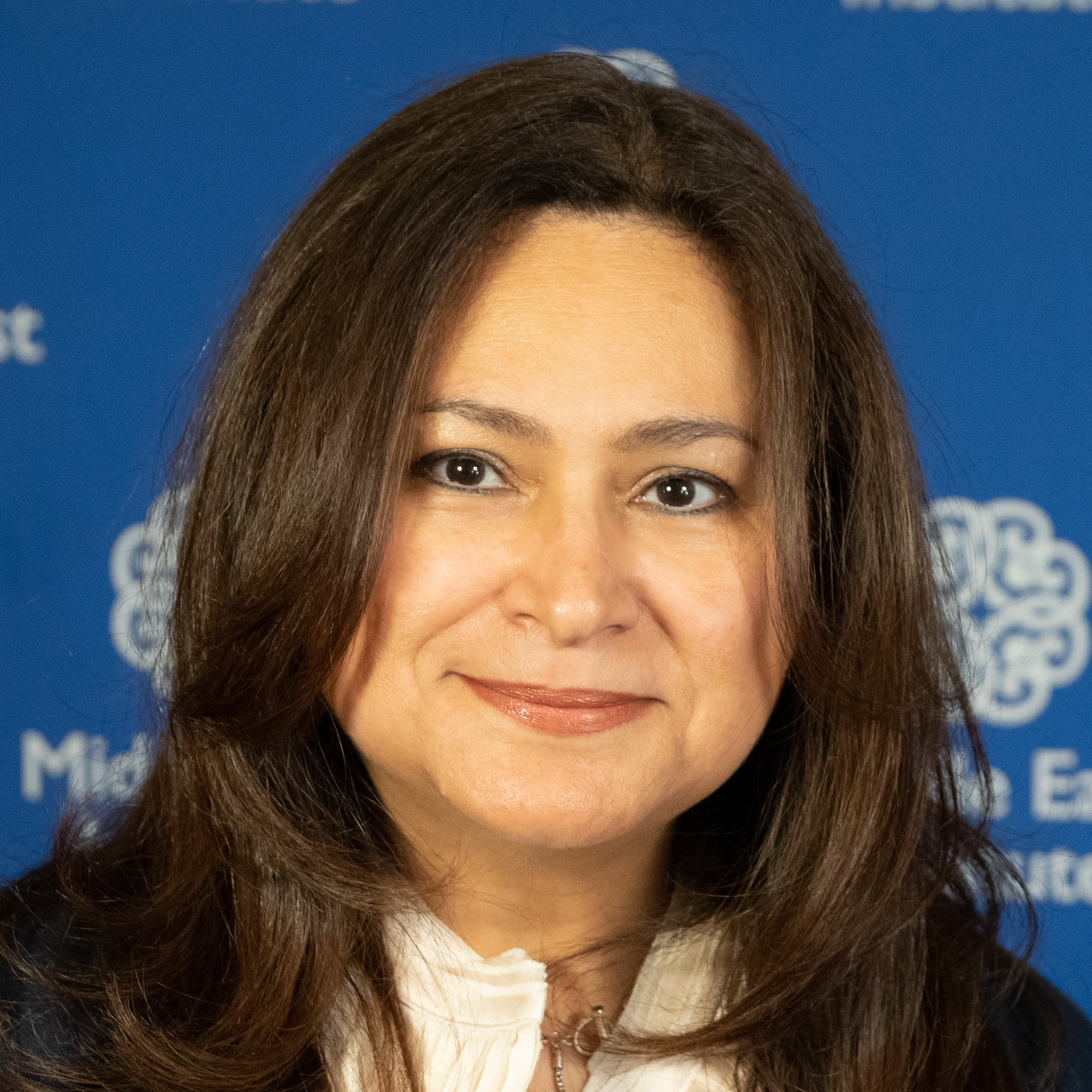 On Aug. 8, Egypt's Ministry of Health announced that 261,000 doses of the Johnson & Johnson COVID-19 vaccine had arrived, the first of 25 million. The one-dose vaccine will be allocated to those wishing to travel to countries where it is on the list of acceptable vaccines. It was big news in more ways than one. Egypt has racked up kudos for its proactive handling of the pandemic's effects on the economy, drawing praise from the International Monetary Fund (IMF) for, among other things, "maintaining macroeconomic stability during the pandemic while protecting necessary social and health spending and implementing key structural reforms." However, the country has lagged behind on one vital component of pandemic resilience and recovery: vaccination.
Last month's IMF World Economic Outlook update had singled out vaccination rates as a keystone of economic recovery and had noted, unsurprisingly, the gap between developed and emerging markets. The Johns Hopkins University coronavirus resource center notes that while only 14% of the world is vaccinated, that figure breaks down to around 40% in developed countries, but less than half of that in emerging markets. Despite outstanding performers like the UAE (with a vaccination rate of almost 73%, compared to the U.S., at 50%), the Middle East lags well behind. Egypt, with a population of just over 100 million, currently has a vaccination rate of just over 1.8%. Apart from the health implications, it's a millstone around the economy's neck.
The government is scrambling, but the results have been mixed. Last week, Egyptians waiting to receive their second shots of the AstraZeneca vaccine were told that their appointments would be delayed by up to three weeks, apparently to optimize use of the vaccines for those needing to travel. While "travel" may conjure up thoughts of holidaymakers taking over vaccine supplies, it's actually a calculated risk; Egyptians are looking at lost opportunities for employment abroad. For a country struggling with unemployment and for which remittances are one of the top revenue earners, it's a major concern.
However, the vaccine drive hasn't been limited to travelers; Egyptian independent media outlet Mada Masr reports that convoys were deployed to pension distribution centers to register and vaccinate the elderly and infirm on the spot and to facilitate vaccinations at home for those unwilling or unable to travel to the vaccination centers. The government has also concentrated on high-risk sectors, among them energy, transportation, the police, and, most urgently, the tourism sector. Tourism rates have crept back up, and are now nudging the safety limits, with precautionary COVID prevention measures imposed by the government. This is especially good news for the sector, which saw its numbers fall by over 60% in 2020.
However, the current vaccination rate remains extremely low for a country struggling to recover from the pandemic's effects and trying to build its regional economic leverage. While the Ministry of Health has said that there will be over 148 million vaccine doses by the end of the year, enough for 83.7 million citizens, how Egypt handles the next few months will be vital to its recovery.
Follow on Twitter: @mmabrouk
Photo by JACK GUEZ/AFP via Getty Images
---
The Middle East Institute (MEI) is an independent, non-partisan, non-for-profit, educational organization. It does not engage in advocacy and its scholars' opinions are their own. MEI welcomes financial donations, but retains sole editorial control over its work and its publications reflect only the authors' views. For a listing of MEI donors, please click here.