Contents:
NATO expansion and the challenge of deterrence in the Black Sea
Iulia-Sabina Joja
Director, Frontier Europe Initiative; Project Director, Afghanistan Watch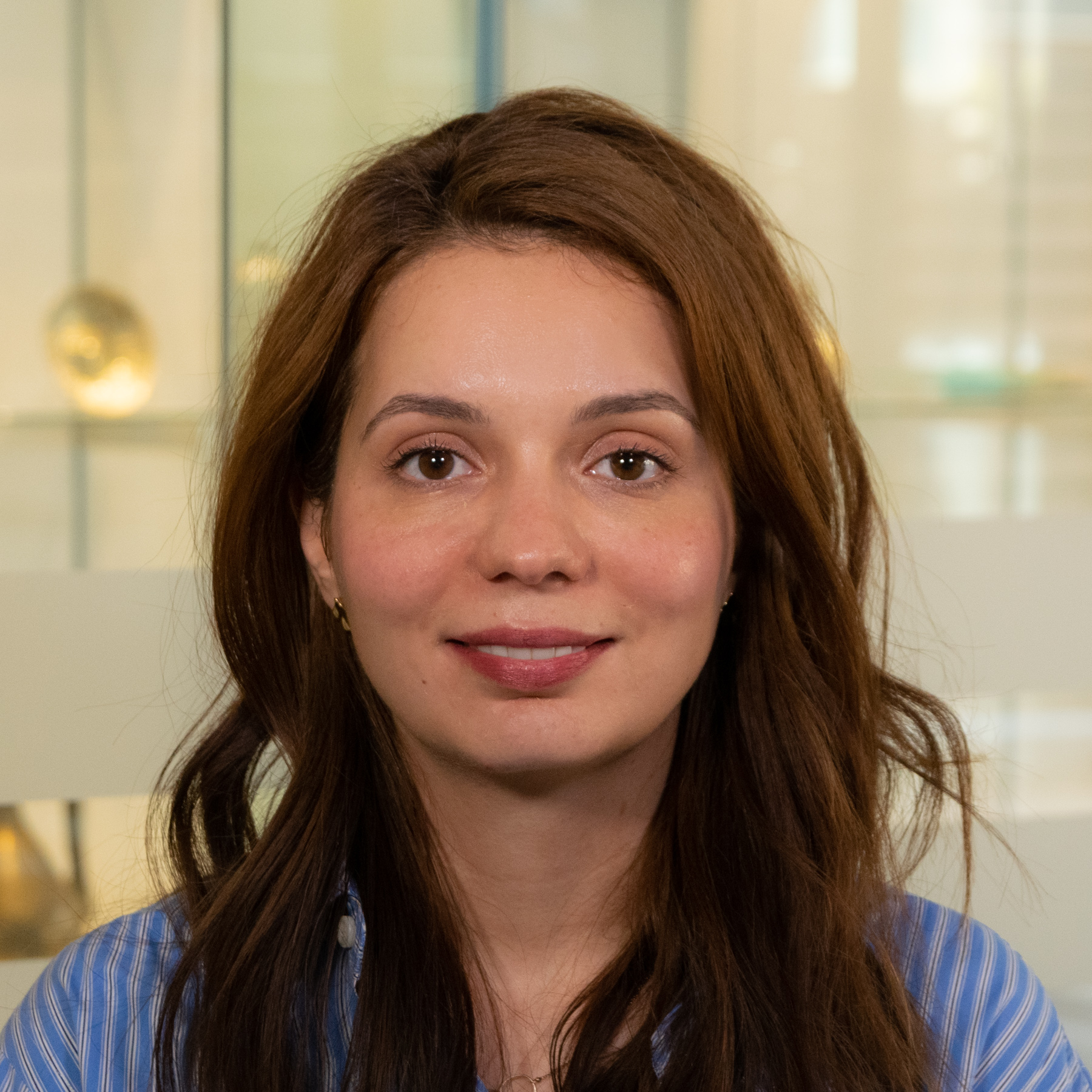 The Feb. 24 Russian invasion of Ukraine continues to reshape the European security architecture. For the first time it has prompted ample Western resistance, and an essential part of this shift consists of Sweden and Finland deciding to join NATO. Strategically, this decision will have two major implications. First, Finland joining means that the Alliance will be expanding its border with Russia by 830 miles, suggesting further deterrence on both sides in the years to come. Second, the two Northern European countries joining means that the Baltic Sea will be transformed into a "NATO lake," making the Baltic countries more secure from a potential Russian attack.
But Finland and Sweden joining this summer is by no means a done deal. Turkey has leveraged its position in NATO to threaten a veto of their accession. Publicly, President Recep Tayyip Erdoğan has conditioned their membership on ending what he describes as Sweden's support for Kurdistan Workers' Party (PKK) elements and the lifting of the arms embargo both countries have imposed, along with the U.S., against Turkey since 2019. Though negotiations between Turkey, the U.S., Sweden, and Finland take place behind closed doors, Ankara's interest would be to obtain a lifting of the embargo by the U.S. (and implicitly Finland and Sweden). President Erdoğan's veto threat suggests Ankara is continuing its policy of balancing Turkey's role in NATO with its dependence on Russia when it comes to the conflict in Syria, energy, and tourism.
Chances are Turkey, Sweden, and Finland will reach a deal in the coming weeks, as we are getting closer to the NATO Madrid summit at the end of June. This summit itself will represent another shift in European security, though the final outlines remain unclear. The Alliance will have to adopt a 10-year security strategy in the midst of the most devastating conflict Europe has faced since World War II. NATO is certain to shift its focus almost exclusively to deterring Russia and change its strategy from deterrence by reinforcement to deterrence by denial.
The strategic difficulty will be to achieve deterrence in the Black Sea. Today Moscow exercises dominance of the region and has effectively denied NATO access to a maritime area that borders its territory. Russia's Black Sea blockade threatens to create millions of victims of famine worldwide this summer. Both U.S. lawmakers and the United Nations are looking for ways to address the coming catastrophe. But for the Alliance the Black Sea region is its major weakness. The Madrid summit will take place at the end of next month and time is running out for NATO leaders to issue a strategic deterrence plan for the Black Sea region and address the short- and long-term threats posed by Russia's military and blockade.
Follow on Twitter: @IuliJo
Hit hard by soaring prices, Iranians take to the streets to protest
Nazila Fathi
Non-Resident Scholar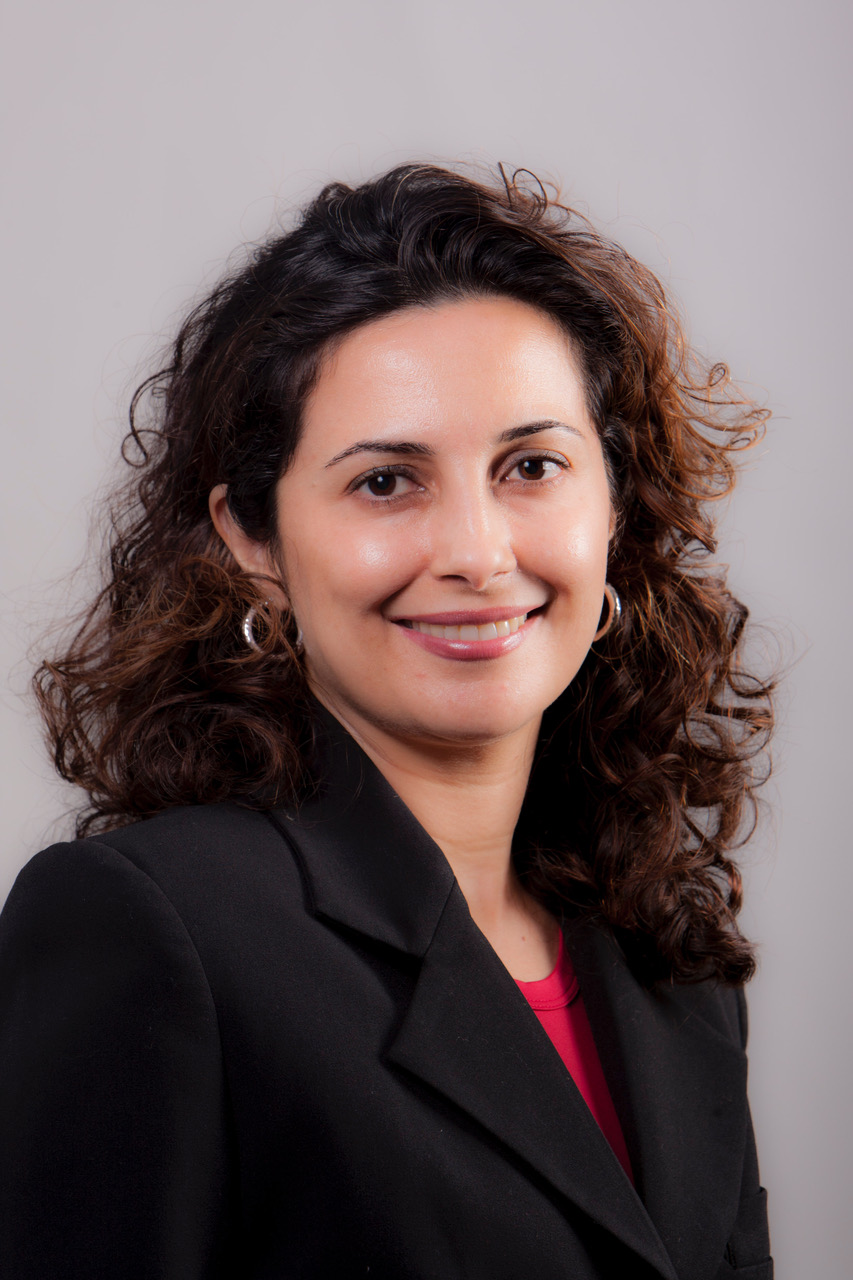 Soaring food prices, amid a COVID- and sanction-stricken economy, finally caught up with the Iranian government last week. Demonstrations broke out in over 20 cities after the government slashed subsidies that raised the cost of staple foods such as cooking oil, chicken, eggs, and milk by nearly 300%. Videos of people looting grocery stores went viral on social media. Protesters chanted against President Ebrahim Raisi as well as Ayatollah Ali Khamenei, the country's supreme religious leader, blaming Iran's highest authorities for the economic hardship and their refusal to compromise over the nuclear program.
Inflation was already spiraling after former President Donald Trump pulled America out of the 2015 nuclear deal between Iran and world powers and reimposed tough sanctions against Tehran in 2018. Official figures put inflation at more than 40%, while almost half of Iran's population of 85 million lives in poverty. According to Alena Douhan, the U.N. special rapporteur on unilateral coercive measures, the U.S sanctions have worsened Iran's humanitarian situation. The sanctions have led to inflation and growing poverty, and depleted state resources for dealing with the basic needs of people with low incomes and other vulnerable groups, Douhan told reporters during a press conference in Tehran last week.
The government used violence to end the protests and blamed the West for instigating them. Security forces fired live rounds and tear gas to disperse protesters in several provinces on Thursday, according to some reports.
The protests are part of a growing trend, as Iranians use social, economic, political, and even environmental issues to show their anger at the government. The bloodiest unrest took place in 2019, when hundreds of demonstrators were reportedly killed after protests broke out over a rise in gasoline prices. Corruption and government mismanagement have plagued the economy. The regime has cracked down on any form of dissent by jailing civil society leaders. Last week's protests followed a series of labor union strikes over rising prices. The government arrested at least four labor union leaders and a sociologist last week. Two French nationals were also detained this month on accusations of having organized protests in Iran. 
Follow on Twitter: @nazilafathi
Under new management: The State Department's Near East Bureau confronts a host of challenges
Gerald M. Feierstein
Senior VP; Distinguished Sr. Fellow on U.S. Diplomacy; Director, Arabian Peninsula Affairs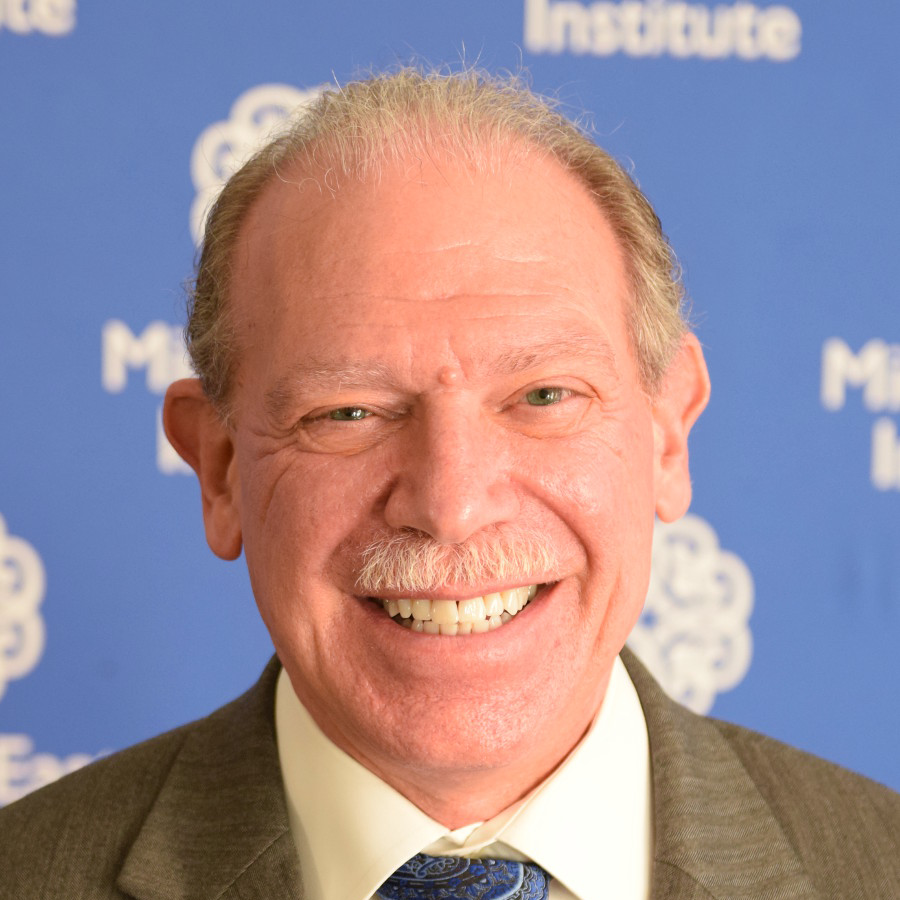 Now confirmed as Assistant Secretary for Near East Affairs, Barbara Leaf is transitioning from her position at the National Security Council (NSC) to take over as the first Senate-confirmed bureau leader in nearly 18 months. But even that 18-month gap underestimates the extent of the bureau's leadership vacuum as Obama- and Trump-era decision-making consistently privileged alternative power centers, notably the White House and NSC themselves, at the expense of the State Department bureaucracy. Thus, Leaf's most immediate requirement will be to seek to wrest back authority for her team in defining and implementing the Biden administration's Middle East policies.
In doing so, Leaf will have no difficulty in identifying issues that require urgent attention:
Although relations with key partners in the Gulf, Saudi Arabia and the UAE, appear to be stabilizing, damage has been done and doubts remain on both sides about the sustainability of the partnerships over the long term.
The lead on nuclear negotiations with Iran remains largely in the hands of the NSC, but State will be responsible for managing the regional fallout from the Vienna talks and mapping out a strategy with our Gulf partners that addresses the additional issues of Iranian malign behavior.
Biden administration pledges to re-balance relations with Israel and the Palestinians, including re-establishing a diplomatic mission to the Palestinians independent of the embassy, are unfulfilled as the Israeli government wobbles and outbreaks of violence further undermine hopes for a new diplomatic initiative to end the conflict.
The future of the democratic transition in Tunisia, once the Arab Spring bright spot, remains uncertain as the country grapples with political and economic challenges.
Meanwhile, efforts to resolve ongoing civil conflicts in Yemen, Libya, and Syria, and the attendant regional instability, will remain bureau priorities.
Beyond these immediate challenges, the Near East Bureau will need to find the resources to address the regional consequences of global trends. Food insecurity, exacerbated by the Russian aggression against Ukraine, poses a threat to political stability as well as worsening a humanitarian crisis. Inflation, too, is taking a toll on the region's most vulnerable populations. The Middle East has also suffered particularly from the consequences of climate change, drought, and the pandemic.
With senior administration leaders focused on managing crises in Europe and the Indo-Pacific region, there will be opportunities for Assistant Secretary Leaf and her team to take the lead on driving regional policy over the coming months. If she succeeds, she would fulfill another administration pledge: prioritizing diplomacy as the principal tool of U.S. foreign policy in the region.
Divided Libya stands, with a long process ahead before elections
Jonathan M. Winer
Non-Resident Scholar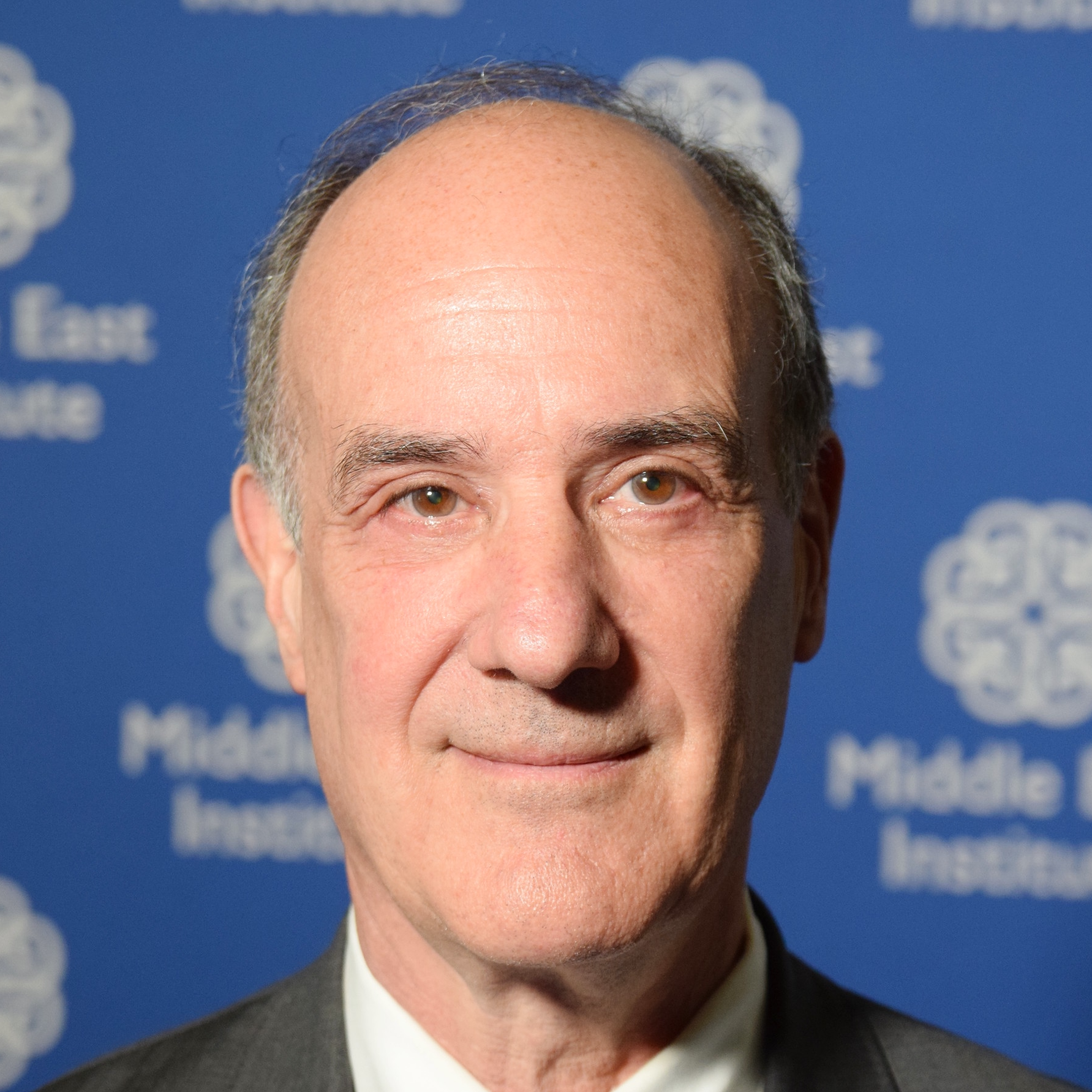 The failed May 17 effort of Government of National Salvation (GNS) Prime Minister Fathi Bashagha to enter and establish his government in Tripoli has ended, for now, any likelihood of his achieving unified control of the whole country, leaving Libya divided between a GNS based in Sirte and led by Bashagha in alliance with House of Representatives (HoR) Speaker Aguila Saleh and warlord Khalifa Hifter and the Tripoli-based Government of National Unity of Abdul Hamid Dbeibah.
The continued allegations of Dbeibah's reliance on bribery as his primary mechanism for governance has predictably resulted in multiple Libyan factions again taking the country's oil revenues hostage, cutting Libya's production roughly by half and costing it some $60 million per day.
Talks led by U.S. Special Envoy Richard Norland, aiming at ending the blockades through securing transparency over oil spending, seem to be going nowhere, with a similar near-term result for Ambassador Norland's calls for the scheduling of Libyan elections.
Despite all odds, Special Advisor to the U.N. Secretary-General (SASG) Stephanie Williams has continued her dogged efforts to get Libya back on track for the elections that were supposed to take place on Dec. 24, 2021. The latest round of meetings between Libya's two legislative bodies, the HoR and the State Council, ended in Cairo on May 21, with agreement in principle on some further provisions of a constitutional amendment that would provide the legal basis for elections. The delegates are supposed to meet again on June 11 to continue, and in theory to complete the process.
But given the track record of the senior leadership of both the HoR and State Council, skepticism abounds.
How long those who have dedicated years of their lives to trying to help Libya, such as Ambassador Norland and SASG Williams, will persist in their work is unclear.
Libya's political elites have demonstrated their robust capacity to outlast any internationals seeking to help them resolve their differences and enable Libya to move forward, as well as to exploit differences in national agendas. Notably, Russia continues to ensure that the U.N. Special Mission in Libya, and Williams' own tenure, remain on a very short leash. Their current mandate ends in just another two and a half months, on July 31.
By then, it is possible that the U.N. Security Council could reach agreement on a new U.N. special envoy. Or alternatively, Russia could veto the entire process, confirming its continuing capacity to act as Libya's ultimate spoiler.
Follow on Twitter: @JonathanMaWiner
The EU's Gulf strategic partnership document: The beginning of a new approach?
Cinzia Bianco
Non-resident Scholar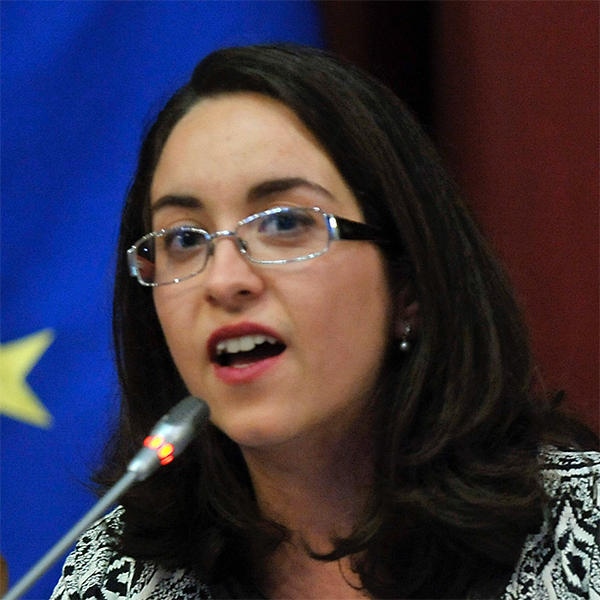 On May 18, the European Union (EU) released a policy document calling for "A strategic partnership with the Gulf." In the making for over a year now, the document was held back — as with everything else in the EU — after the Russian invasion of Ukraine. The refusal of some Gulf monarchies, namely the UAE and Saudi Arabia, to side with Europe (and the U.S.) against the Russian invasion has already created political obstacles, but EU officials have successfully argued, for now, that the potential of greater EU-Gulf cooperation is worth trying to move beyond these differences. This argument was greatly aided by the fact that other Gulf states, primarily Qatar and Kuwait, have demonstrated support for Europe.
Indeed, this new EU Gulf strategy really tries to look at the broader strategic context as part of a comprehensive approach. First, it recognizes that the Gulf is an important gateway between Europe, Asia, and Africa and that the security and stability of the region has direct consequences for the EU. These are two very significant points, given that Europeans traditionally struggle to see the Gulf monarchies as a primary arena for their strategic interests. Another key point emerging from the document is the EU's acknowledgment of greater agency and activism by the Gulf monarchies, which are finally described and engaged as proactive and assertive players.
The policy lays out many practical ideas to implement further cooperation or upgrade existing relations in a number of key areas, including: trade, economic diversification, and investment; digitalization; health security and post-COVID recovery; green transition and energy security; interregional and intraregional connectivity; regional stability and global security; joint humanitarian and development activities; societal liberalization and human rights; and people-to-people contact, training, and educational exchanges.
The chapter on green transition and energy security is one of the most intriguing as it clearly draws a connection with REPowerEU, the EU's strategy to permanently move past dependence on Russian oil and gas in a way that is consistent with climate goals. The EU recognizes the need to rely on liquefied natural gas as a transition fuel before green energy becomes sufficient and, therefore, expresses political endorsement of the ongoing conversations between several European policy-makers and Qatar. The EU also calls on its Gulf partners (in this case, mainly Saudi Arabia) to support the stability of energy markets — a veiled reference to Riyadh's refusal to play a stabilizing role in the oil market. In exchange, the EU offers its full support for the Gulf's green energy transition, something that has the potential to ensure the Gulf states' economic security as part of a sustainable and forward-looking approach. For example, the EU acknowledges that the Gulf region can play a role as a producer and supplier of decarbonized energy, including renewable hydrogen and electricity, and states that it will explore opportunities for concluding green hydrogen partnerships with Gulf countries. According to REPowerEU, the EU will import 10 million tons of green hydrogen a year by 2030. Linked to these new energy ties, Europeans offer to play a greater security role in the region, for example by appointing an EU special representative on Gulf security, holding high-level consultations on geopolitical and security matters annually, and stepping up their engagement in maritime security. For Europeans, the Gulf has long been considered "an American lake"; this document may be the first step toward a different approach. 
Follow on Twitter: @Cinzia_Bianco
The decision to send troops back to Somalia was the right one
Mick Mulroy
Non-Resident Senior Fellow and Co-Director of the Yemen Steering Initiative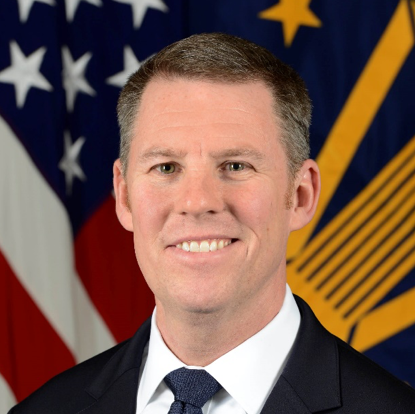 The Somalia-based terrorist organization al-Shabab ("the Youth"), which pledged its allegiance to al-Qaeda in 2012, has killed numerous Americans in East Africa, including in an attack in January 2020 in neighboring Kenya.
Al-Shabab is currently the most prominent and wealthiest al-Qaeda affiliate, and it continues to grow and acquire more territory. It has rolled back the gains that the Somali government and the African Union, with the support of the United States Special Operations Command and the CIA, made over many years.
Terrorist organizations are far from over. They are expanding worldwide and the threat of attacks is rising. The need for us to continue our counterterrorism efforts hasn't changed. One substantial attack in the U.S. would emphatically make this point, and the argument about unilaterally declaring victory over terrorism would be over.
Even though our National Defense Strategy (NDS) rightfully places terrorism as a lesser priority than near-peer (or strategic) competitors, the enemy gets a vote. These groups are still in existence, and they are growing. It was a mistake to withdraw our forces from Somalia entirely in 2020, just like it was a mistake to withdraw our troops from Afghanistan in 2021.
Gen. Stephen J. Townsend, the commander of Africa Command, stated that remote training was not practical. It was ineffective in stemming al-Shabab's expansion or collecting intelligence on threats coming from this terrorist organization. It also put his forces and other forces at more risk to conduct operations in this manner.
Al-Shabab still has aspirations to conduct attacks against the U.S. and Somalia's neighbors. The near-constant rhetoric in Washington, D.C. about the need to "pivot" to other areas of the world, like the Indo-Pacific, is a false choice. U.S. military expenditure in 2021 was more than double that of China and Russia combined. We can do all our listed priorities in the NDS, near-peer, rogue states, and countering terrorism.
The decision to send U.S. special operations forces back into the country in May 2022 to work with our key Somali partners and President Hassan Sheikh Mohamud was the right one.
Follow on Twitter: @MickMulroy
Algeria's president heads to Turkey
Robert S. Ford
Senior Fellow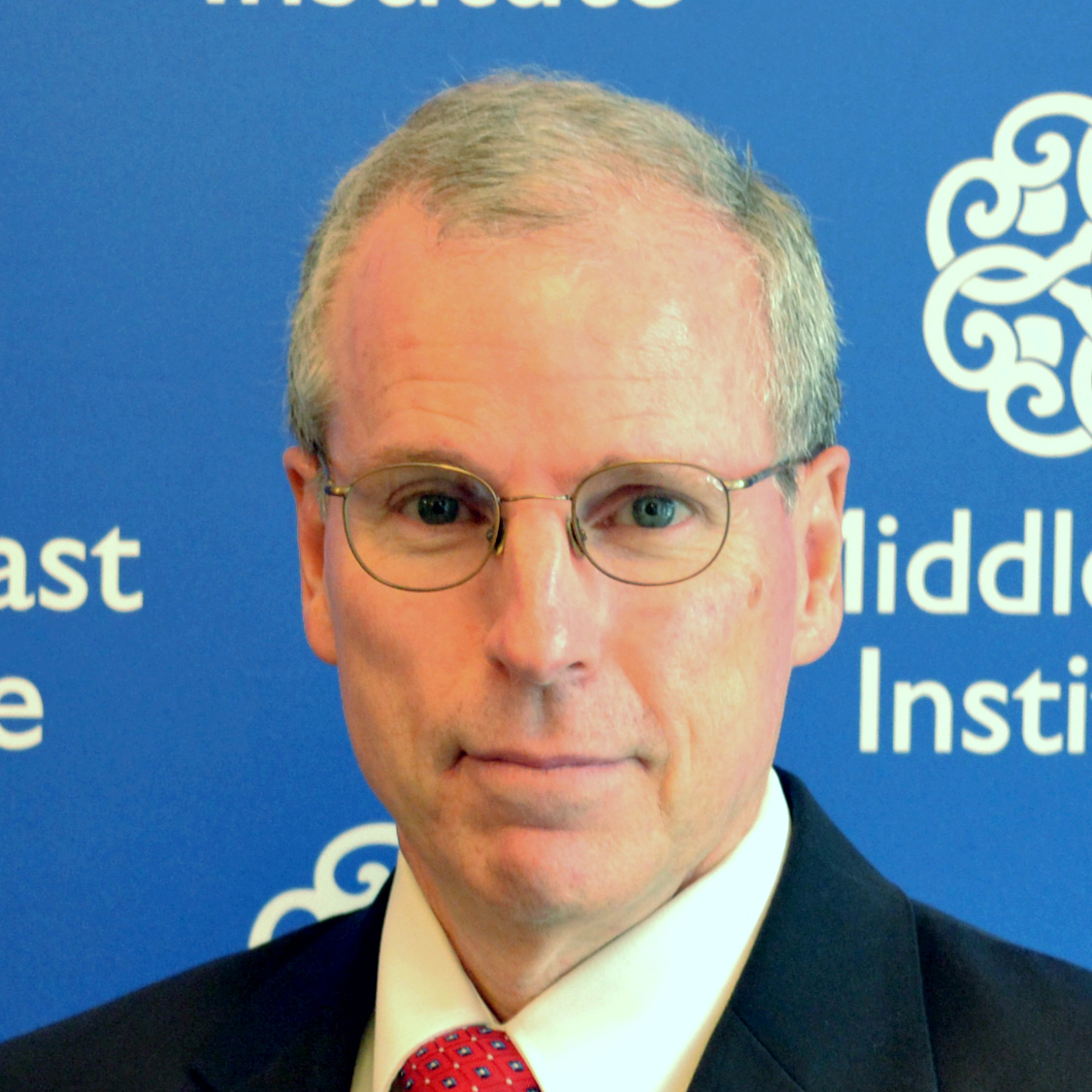 Last week Turkish President Recep Tayyip Erdoğan hosted Algerian President Abdelmadjid Tebboune on a three-day state visit filled with the kinds of protocol that Algerian officials appreciate and expect. The two governments signed 15 agreements, mostly economic and cultural cooperation deals. Algeria is Turkey's second-largest market in Africa after Egypt, and Erdoğan told a press conference on May 16 that he hoped bilateral trade would grow from $4 billion to $10 billion in the coming years. One of the agreements signed called for greater cooperation in the field of defense industries. Erdoğan noted that Turkish defense firms are trying to market more equipment to Algeria, which currently procures almost all of its equipment from Russia. Meanwhile, Turkey is Algeria's fourth-largest export market, while Algeria is Turkey's largest liquefied natural gas supplier.
The Algerian president for his part emphasized at the press conference that he hopes that Turkish investments in Algeria will grow from roughly $4 billion now to $10 billion. The hydrocarbons-dependent Algerian economy needs to modernize and diversify, and Tebboune, who brought a group of businessmen with him, hopes more Turkish investment would help. In addition, the two governments signed an agreement to cooperate on transnational crime, a signal some Algerian observers interpret to mean that Turkey might hand over more Algerian political exiles to Algiers. Ankara in 2020 returned an Algerian general who had fled Algiers, and earlier this month an Algerian court sentenced him to death for "treason."
The two delegations discussed regional issues as well, notably Libya. Algeria and Turkey generally back the Libyan Government of National Unity's Prime Minister Abdul Hamid Dbeibah, although they both urge elections sooner rather than later. The visit follows remarks by Turkish Foreign Minister Mevlüt Çavuşoğlu in Morocco earlier in May that Ankara supports Morocco's full territorial integrity, a nod to Rabat's claim to the Western Sahara.
Follow on Twitter: @fordrs58
Photo by Sean Gallup/Getty Images
---
The Middle East Institute (MEI) is an independent, non-partisan, non-for-profit, educational organization. It does not engage in advocacy and its scholars' opinions are their own. MEI welcomes financial donations, but retains sole editorial control over its work and its publications reflect only the authors' views. For a listing of MEI donors, please click here.