Contents:
Terrorism charges filed against former Pakistani Prime Minister Khan
Syed Mohammad Ali
Non-Resident Scholar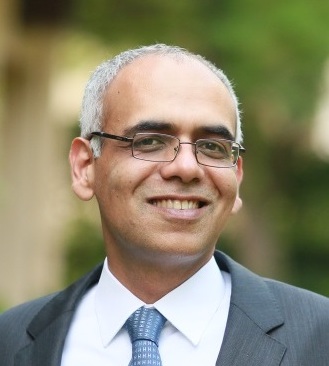 The already high political temperature in Pakistan has gone up even further due to the filing of terrorism charges against former Prime Minister Imran Khan. Khan's government was brought down via a no-confidence motion earlier this spring by a broad coalition of opposition parties. Yet, his dismissal may also have been precipitated by his loss of favor with the establishment, including the country's all-powerful military.
Khan managed to weave a self-aggrandizing narrative around his political downfall by claiming that he was overthrown by a foreign conspiracy orchestrated by the United States to remove a Pakistani leader unwilling to do its bidding. Khan has deftly manipulated years of anti-American sentiment brewing within the country due to the fallout from the American military presence in Afghanistan. Khan cited remarks from a conversation between the outgoing Pakistani ambassador to the U.S. and a senior State Department official as evidence of a foreign plot against him; the latter said that the U.S. would find it difficult to rebuild a relationship with Pakistan with Khan at the helm.
As Pakistan struggles to cope with an economic crisis that has seen inflation soar to intolerable heights, the incumbents are desperate to secure the release of international loans to avert an economic collapse. Meanwhile, Khan is holding massive rallies demanding early elections to capitalize on his rekindled popularity in a bid to win another term in office. Khan and his supporters have been using provocative rhetoric, not only accusing political opponents of conniving with foreign powers but also insinuating that the establishment may have been part of this conspiracy. The establishment has pushed back against this onslaught of accusations. The Election Commission has declared Khan's party guilty of receiving illegal funding from foreign countries. Khan is contesting this decision in court, which could potentially lead to an outright ban on him and his political party.
Instead of backing down, however, Khan has upped the ante. A senior political advisor to Khan was recently picked up and allegedly tortured on treason charges for his remarks on a television channel asking soldiers and officers to disobey "illegal orders" from the military leadership. Khan gave another speech over this past weekend threatening the police and a female magistrate for the arrest and torture of his political aide. This has prompted fresh charges against Khan, this time under the country's stringent anti-terrorism law. While Khan has been granted a three-day protective bail, activists with the Pakistan Tehreek-e-Insaf party have begun gathering outside his residence, presumably to block his arrest. The government has also imposed a ban on the live broadcast of any of Khan's speeches.
The prevailing political situation is quite dangerous. If the ruling coalition or the establishment decides to put Khan behind bars, it is likely that the former PM may resort to a call for public agitation, which could trigger major street violence given the highly polarized atmosphere within the country.
Israeli raid on Palestinian rights groups prompts rare US response
Khaled Elgindy
Senior Fellow, Director of Program on Palestine and Palestinian-Israeli Affairs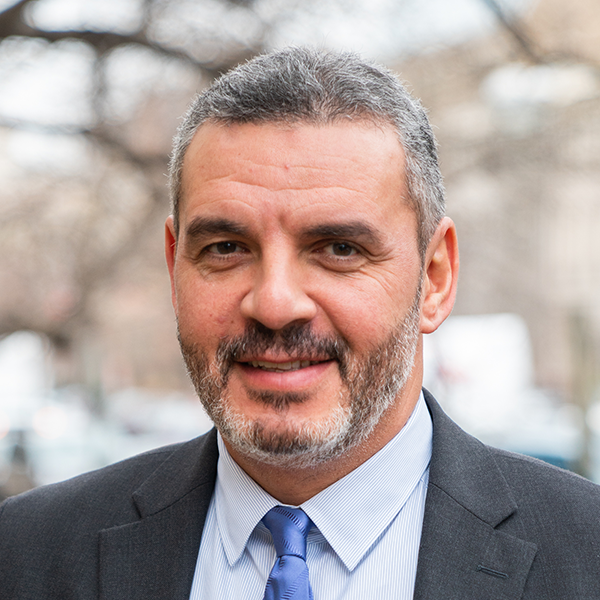 On Aug. 18, Israeli forces in the occupied West Bank raided and forcibly shuttered the offices of six Palestinian non-governmental organizations (NGOs), including three prominent human rights groups. The move followed a decision by Israeli Defense Minister Benjamin Gantz last October to designate those six civil society groups as "terrorist" organizations. The groups include Al-Haq, the oldest and most prominent human rights NGO in Palestine and one of the oldest in the Arab world, along with the Addameer Prisoner Support and Human Rights Association, Defense for Children-International, the Union of Agricultural Work Committees, the Bisan Center for Research and Development, and the Union of Palestinian Women Committees. All six institutions, several of which have been at the forefront of pushing ongoing cases against Israel at the International Criminal Court, are well respected and have strong ties to foreign NGOs and governments. Since most of the groups receive foreign financial backing, including from several European governments, the move was widely seen as an attempt to shut the organizations down by eliminating their funding.
The designations were met with shock and outrage by Palestinians, who condemned the move as a brazen attempt to stifle criticism and accountability in relation to Israeli policies. Representatives of European governments, many of which have provided monetary support for the designated groups for years, likewise expressed shock and requested that Israel provide proof of its allegations. For its part, the Biden administration's response was mostly muted, saying only that it was seeking clarification from the Israelis on the reasons behind the designations. The permanent closure of these NGOs would have dire consequences for the issues and constituencies they serve, including the likelihood of heightened repression at the hands of both Israel and the Palestinian Authority as well as far-reaching implications for Palestinian civil society as a whole.
In response to the international backlash, Israel promised to provide evidence, including a secret dossier purporting to contain "iron-clad" proof of the groups' alleged terrorist ties, but has so far failed to convince a single government or donor. A European Union investigation concluded that Israel's evidence "doesn't meet the required threshold of proof." A group of United Nations human rights experts similarly asserted that Israel had failed to provide "any public concrete and credible evidence" against the groups. In July, nine EU donor countries — Belgium, Denmark, France, Germany, Ireland, Italy, the Netherlands, Spain, and Sweden — issued a joint statement definitively rejecting Israeli allegations, citing a lack of evidence, and declaring their intention to continue funding the six Palestinian NGOs. Although the U.S. Central Intelligence Agency (CIA) reportedly also found nothing to support the Israeli allegations, the Biden administration has largely avoided commenting on the issue.
Last week's military raid on the NGOs triggered an even greater outcry from the international community. The U.N. Human Rights Office condemned Israel's move as "totally arbitrary." On the day of the raids, in a highly public show of solidarity, the representatives of 17 diplomatic missions, including the EU, Germany, Mexico, Poland, the United Kingdom, and others, met with representatives of the six targeted groups. Even the United States was forced to break its silence, stating that it was "concerned" about Israel's closure of the organizations and, for the first time, suggesting that the evidence provided by Israel did not meet the "very high bar [needed] to take action against civil society organizations." Such gestures are likely to give Israeli officials at least some pause. But unless the international community — and particularly the United States — is prepared to pressure Israel to reverse course, the fate of the Palestinian NGOs, and Palestine's civil society more broadly, may already be sealed.
Follow on Twitter: @elgindy_
Turkish foreign minister's remarks strain Ankara's relations with the Syrian opposition
Charles Lister
Senior Fellow, Director of Syria and Countering Terrorism & Extremism programs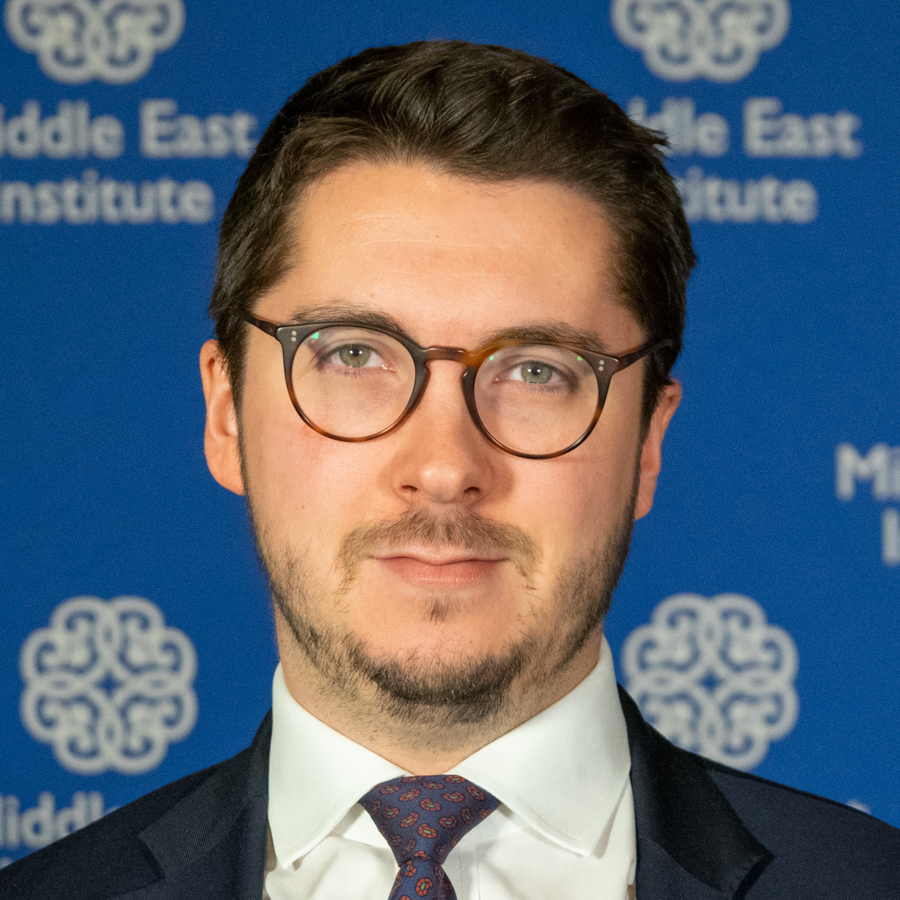 Questions continue to surround the state of Turkey's Syria policy, following comments made by Foreign Minister Mevlüt Çavuşoğlu on Aug. 11 that his government needed "to somehow get the opposition and the regime to reconcile in Syria. Otherwise, there will be no lasting peace." That statement, along with an admission that he had briefly met Syrian Foreign Minister Faisal Mekdad in October 2021, sparked a wave of opposition protests in more than 30 locations across northern Syria and a flurry of speculation about a major shift in Turkish policy.
For now, Turkey's position on Syria does not appear to have changed and nor is it likely to. Turkey ceased pursuing a policy aimed at overthrowing Syria's Bashar al-Assad regime in 2016; and in the years since, it has sought only to prevent a regime military victory while publicly backing a negotiated resolution through United Nations Security Council Resolution 2254. Çavuşoğlu's recent comments in support of a "compromise" are, therefore, nothing new. It is also no secret that Turkey has maintained periodic contact with Assad's regime in recent years, focused on counterterrorism, deconfliction and ceasefire negotiations — whether directly through intelligence channels or indirectly via the so-called Astana Group process.
Since the fall of Aleppo in 2016 (which Turkey directly facilitated), Ankara's Syria policy has prioritized counterterrorism and border security. Combating the Kurdistan Workers' Party (PKK) and its Syrian wing, the Democratic Union Party (PYD), as well as the Islamic State (or ISIS) has seen the Turkish military launch successive incursions into northern Syria, creating an expansive buffer zone along Turkey's border. It is in that zone that Turkey now seeks to re-house some or most of the 3.5 million Syrian refugees currently on Turkish territory. But Ankara also uses its cross-border influence to shield it from sources of instability inside Syria, including the regime. Only a week ago, a Turkish airstrike targeted a joint PYD-regime position outside Kobani, killing several Syrian soldiers.
Turkey's pursuit of these policies is self-interested; yet from Ankara's perspective, it has borne a great deal of fruit. It has also saved the opposition from near-certain defeat. The Turkish investment necessary has been significant, but the results are neither complete nor wholly sustainable without continued action. Were Turkey to truly seek a "peace" with Assad's regime that would be acceptable to voters at home, it would require a clear defeat of the PKK/PYD in Syria, the permanent return of millions of Syrian refugees from Turkey to Syria, and a power-sharing deal securing an opposition role in governing Syria. There is simply no feasible scenario where any of those results are on the horizon. Refugee return is not happening in meaningful numbers; while the U.S. remains committed to staying in northeast Syria, the PKK-PYD presence remains stable; and Assad will never invite the opposition into Damascus. Stability in Idlib, where the fate of millions of displaced people remains on a knife-edge, continues to depend almost entirely on the presence of thousands of Turkish troops and their proven willingness to kill hundreds of Syrian soldiers — as they did in early-2020.
Ultimately, this latest flurry of speculation around Turkey's Syria policy should be seen through the lens of Turkish domestic politics. With the election season underway, conveying positive messages about border and regional security, the economy and refugee return is a predictable and understandable move. But to properly comprehend them requires an awareness of the Syria policy context within which they are made. As such, little if anything suggests genuine change is on the way.
Follow on Twitter: @Charles_Lister
Turkey's Erdoğan visits Lviv, but achieves little to further peace negotiations
Iulia-Sabina Joja
Director, Frontier Europe Initiative; Project Director, Afghanistan Watch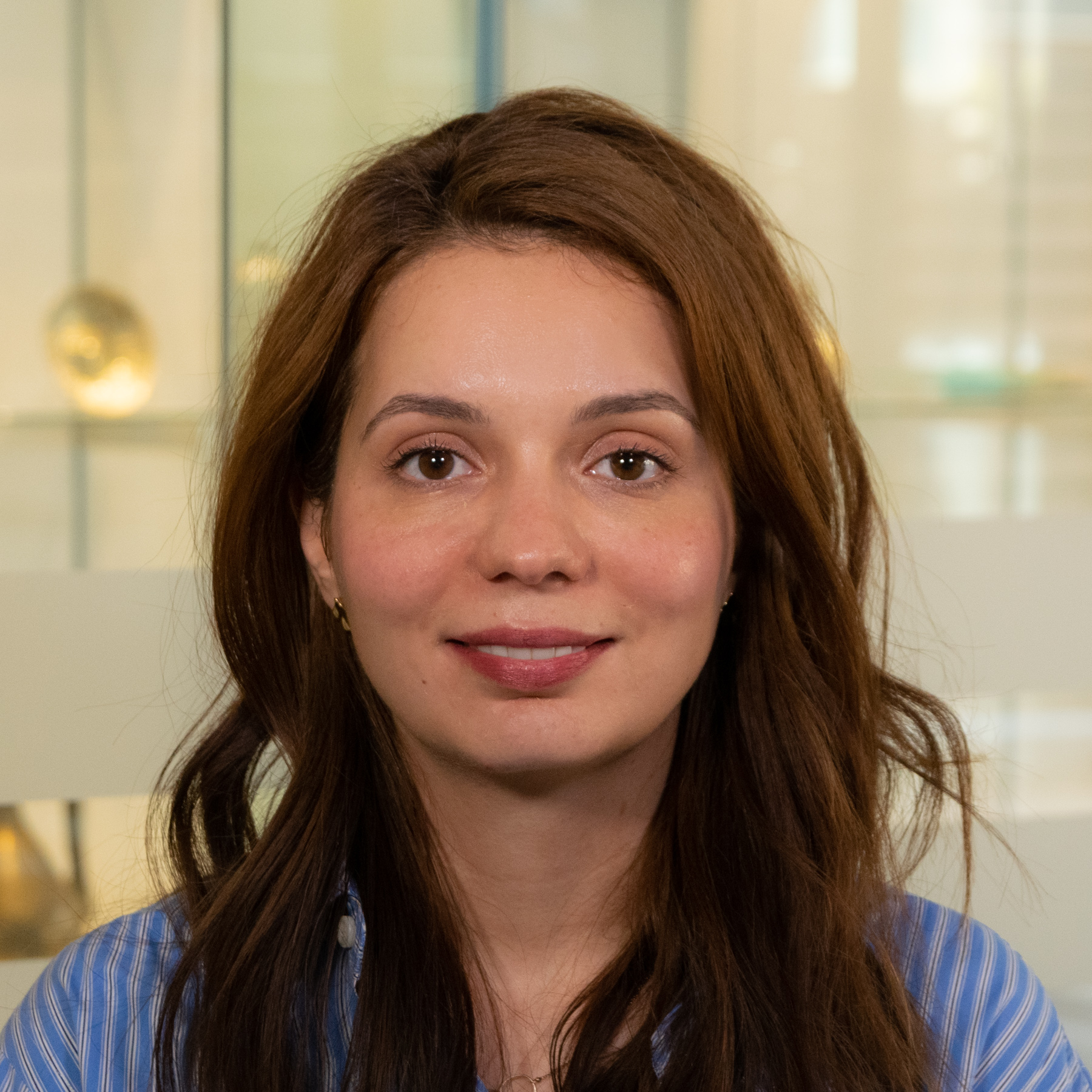 Turkish President Recep Tayyip Erdoğan's visit to Lviv, on Aug. 18, to meet with Ukrainian President Volodymyr Zelenskyy and U.N. Secretary General António Guterres resulted in a few modest outcomes but no apparent progress in the Russo-Ukrainian peace negotiations themselves. To what extent Erdoğan's vision for peace in the Black Sea is achievable only time will tell. Yet in Lviv, his position looked unreasonable. Turkey's head of state requested that his Ukrainian counterpart meet with Russian President Vladimir Putin — even though the Kremlin leader has tried multiple times to assassinate Ukraine's president. Zelenskyy's answer to Erdoğan was clear: Ukraine will not negotiate until Russian troops have withdrawn from its sovereign territory. Nonetheless, Erdoğan stated that he remained "convinced the war will come to an end at the negotiating table," under Turkish arbitration.
Following the meeting, the United Nations was allowed access to the Zaporizhzhia nuclear power plant, which Russia has been using as the "equivalent of a human shield," according to U.S. Secretary of State Antony Blinken. The optics, however, were somewhat marred by the fact that Russia is currently building Turkey's first nuclear power plant, a deal worth $20 billion. Erdoğan left Ukraine with a vague promise that his country would participate in Ukraine's reconstruction, but he made no concrete pledge. For now, Turkey is unlikely to be able to financially help Ukraine. Its own economy is struggling — annual inflation reached 80% in June — despite trade with Russia surging in the last few months.
Still, Turkey remains the only power able to negotiate between Ukraine and Russia. Despite being a NATO member, Ankara has earned Moscow's trust and successfully helped negotiate the deal that enabled ships to export Ukrainian grain through the Bosporus, albeit in exchange for the West lifting some food and fertilizer-related trade restrictions against Russia. So while Erdoğan's visit to Lviv has not resulted in a tangible furthering of peace talks, Ankara will clearly remain the key mediator in the Russo-Ukrainian conflict.
Follow on Twitter: @IuliJo
Turkey and Israel restore full diplomatic relations as Erdoğan seeks to mend ties
Gönül Tol
Director of Turkey Program and Senior Fellow, Frontier Europe Initiative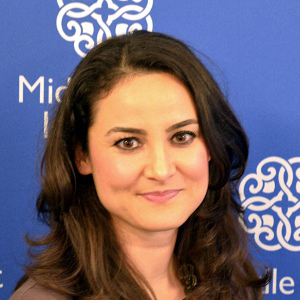 After a four-year break, Turkey and Israel recently announced that they would restore full diplomatic ties. The decision to re-appoint ambassadors, who were called back in 2018 over the killing of Palestinians by Israeli forces during protests against the Trump administration's decision to move the U.S. embassy from Tel Aviv to Jerusalem, marks a milestone in bilateral relations. Turkey's efforts to mend ties with Israel are part of a larger trend.
Turkish President Recep Tayyip Erdoğan has come to realize that the militaristic policies he has pursued on the foreign policy front have backfired, and he has embarked on a process to repair relations with former foes. After having been on the opposing sides of regional conflicts for years, Turkey and the UAE recently took steps to improve their badly damaged relations. In February 2022, Erdoğan and Mohammed bin Zayed, then Abu Dhabi's crown prince and the UAE's de-facto leader, signed 12 agreements across the defense, commercial, and cultural sectors on Erdoğan's first visit to the UAE in nearly a decade. The Emirati leader also made significant investment pledges at a time when Erdoğan faces significant challenges ahead of next year's elections due to Turkey's growing economic problems. Saudi Crown Prince Mohammed bin Salman and Erdoğan shook hands recently as well, putting a years-long rift that made the two countries bitter enemies behind them. Ankara is even talking about normalizing ties with Syrian President Bashar al-Assad, whom Erdoğan sought to topple for years.
The announcement that Turkey and Israel would exchange ambassadors comes against this backdrop. Erdoğan hopes to break out of regional isolation, counter the growing anti-Turkey front in the Eastern Mediterranean, and cultivate energy cooperation with Israel. Israel, for its part, hopes closer coordination with Turkey in Syria and the region more broadly could help to counterbalance Iran's influence. For now, Erdoğan seems enthusiastic about normalizing ties with Israel, but very few expect smooth sailing. Next time Turkey's strongman finds his interests better served by a different approach, we will likely see tensions flare up between the two countries again.
Follow on Twitter: @gonultol
China's Xi Jinping dipping his toe in Gulf waters
Gerald M. Feierstein
Distinguished Sr. Fellow on U.S. Diplomacy; Director, Arabian Peninsula Affairs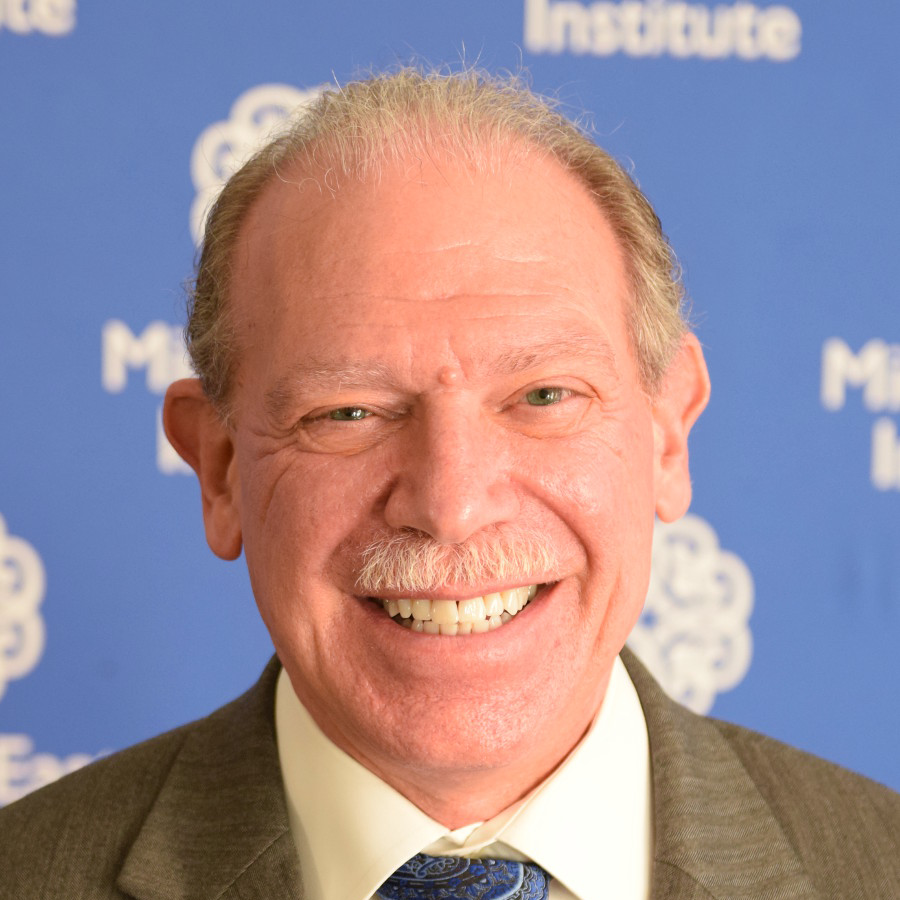 Despite the lack of a formal announcement of a visit, expectations remain that Chinese president Xi Jinping will soon make Saudi Arabia the destination for one of his infrequent trips abroad. Speculation has been rife that Xi's travel to Riyadh is aimed at exploiting perceived tensions in U.S.-Saudi relations. That led to pushback from U.S. Special Envoy for Yemen Tim Lenderking, who reasserted in an interview with CNBC that "the U.S. isn't going anywhere" from the region.
Regardless of the state of U.S.-Saudi relations, which appear to have stabilized somewhat following President Joe Biden's mid-July visit, a Xi trip to Saudi Arabia advances the interests of both Riyadh and Beijing. First, coming as it does on the heels of the Biden visit, the anticipated arrival by the Chinese leader will help cement Saudi Arabia's image as an increasingly important player in regional and global political affairs as well as a beneficiary of the new, multipolar global alignment. Whereas, for China, solidifying its relations with the Saudis will advance its "strategic hedging" in the Gulf region, particularly as it looks for new overland routes for the Belt and Road Initiative (BRI) that can decrease its reliance on road and rail access to Europe through Russia.
On the economic front, bilateral trade between China and Saudi Arabia has been expanding rapidly in recent years, currently running at an annualized rate of some $70 billion. Beyond their traditional export of telecommunications and other electronics, the Chinese have been seeking opportunities for growth in other arenas, especially in defense articles, which have traditionally been dominated by the U.S. and its allies. For their part, Saudi exports have been based almost entirely on oil and oil derivatives. But those volumes to China have slipped in recent months as the Chinese have taken advantage of heavily discounted Russian petroleum, which has made Moscow Beijing's top supplier. The Saudis would certainly want to explore possibilities for regaining Chinese market share, especially in the face of increasingly gloomy predictions of a coming global economic downturn. Undoubtedly, both sides will also want to explore potential opportunities for further economic collaboration, with the Chinese eyeing cash-rich Saudi Arabia for investment and the Saudis perceiving Chinese industries as future partners for the Gulf kingdom's aggressive economic diversification program, including its massive Neom smart city megaproject.
US climate bill puts America back on track with global climate mitigation goals
Mohammed Mahmoud
Senior Fellow and Director of the Climate and Water Program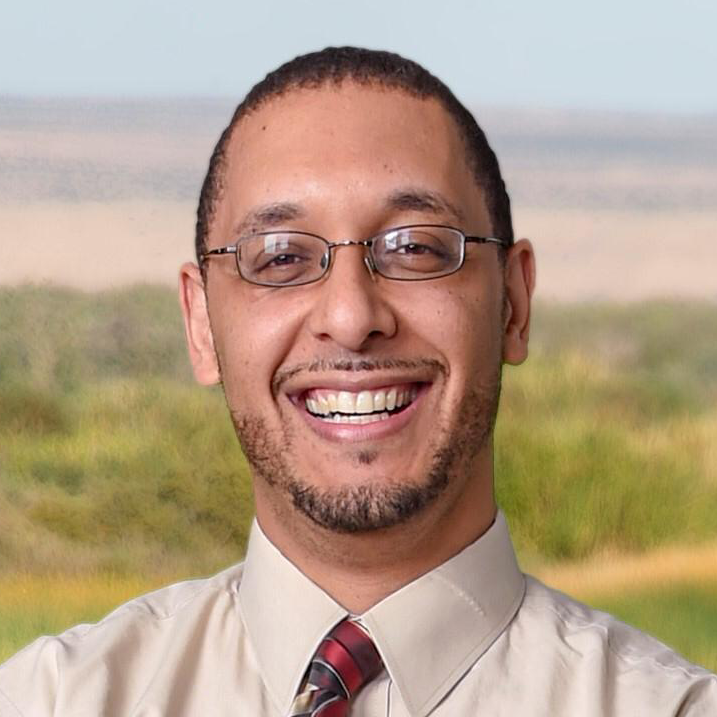 After Congress finally passed the Inflation Reduction Act of 2022 on Aug. 12, President Joe Biden signed the legislation into law four days later. Specifically, the bill includes provisions that target climate change through several climate mitigation measures, such as:
Consumer and homeowner tax credits and rebates for the purchase of electric vehicles, installation of residential solar panels, and upgrading of homes with energy-efficient appliances.

Tax credits, grants, and loans for manufacturing facilities that build clean energy technology such as electric vehicles, solar panels, wind turbines, batteries, and energy-efficient appliances.

Grants targeting environmental and climate justice, and access and equity in disadvantaged and underserved communities to address the disproportionate impact that climate change and pollution has on those communities.

Investments and grants for more sustainable and climate-resilient agricultural practices, healthy forest management, and the conservation and restoration of coastal habitats.
Though these measures are projected to reduce U.S. emissions by 40% from 2005 levels in 2030, the expectation is that the Biden administration will not stop with the climate provisions of this bill. The president is also considering a number of executive actions/orders to pursue further greenhouse gas emission reductions that the bill did not address due to concessions made within the Democratic Party to pass the act. While some of these compromises may seem counter-productive to other climate mitigation measures in the bill (e.g. requiring more oil and natural gas leasing before new wind and solar projects can be approved and additional oil and gas development in Alaska and the Gulf of Mexico), this legislation arguably represents the most tangible and actionable step to date with regards to the U.S. contributing to global climate mitigation efforts. This legislative victory also puts the Biden administration in a much better position to advocate for and support the success of climate action efforts in the Middle East and North Africa (MENA) in the run-up to the 27th Conference of the Parties (COP27) to the United Nations Framework Convention on Climate Change in Sharm el-Sheikh, Egypt, in November, especially after previous setbacks earlier this year.
While this bill represents a huge step forward for the U.S. in terms of advancing its national climate mitigation efforts, from an international and MENA regional perspective there is still a particular area where the U.S. may face criticism at the upcoming COP meeting: climate financing. This specifically relates to developed nations' obligations to financially support developing nations in meeting their climate mitigation and adaptation goals. Several MENA nations are potential beneficiaries of this type of climate funding. The U.S. has not been particularly supportive of international funding for climate "losses and damages," which would see vulnerable developing nations compensated for the climate damage historically done by more developed and industrialized nations. It remains to be seen if the domestic progress that the U.S. made with this legislation will be sufficient to allay criticisms that the U.S. is not doing enough on international climate financing, as that will be a central focus of the COP27 meeting in Egypt this year.
Egypt's Central Bank governor steps down amid talks with IMF
Mirette F. Mabrouk
Senior Fellow and Founding Director of the Egypt program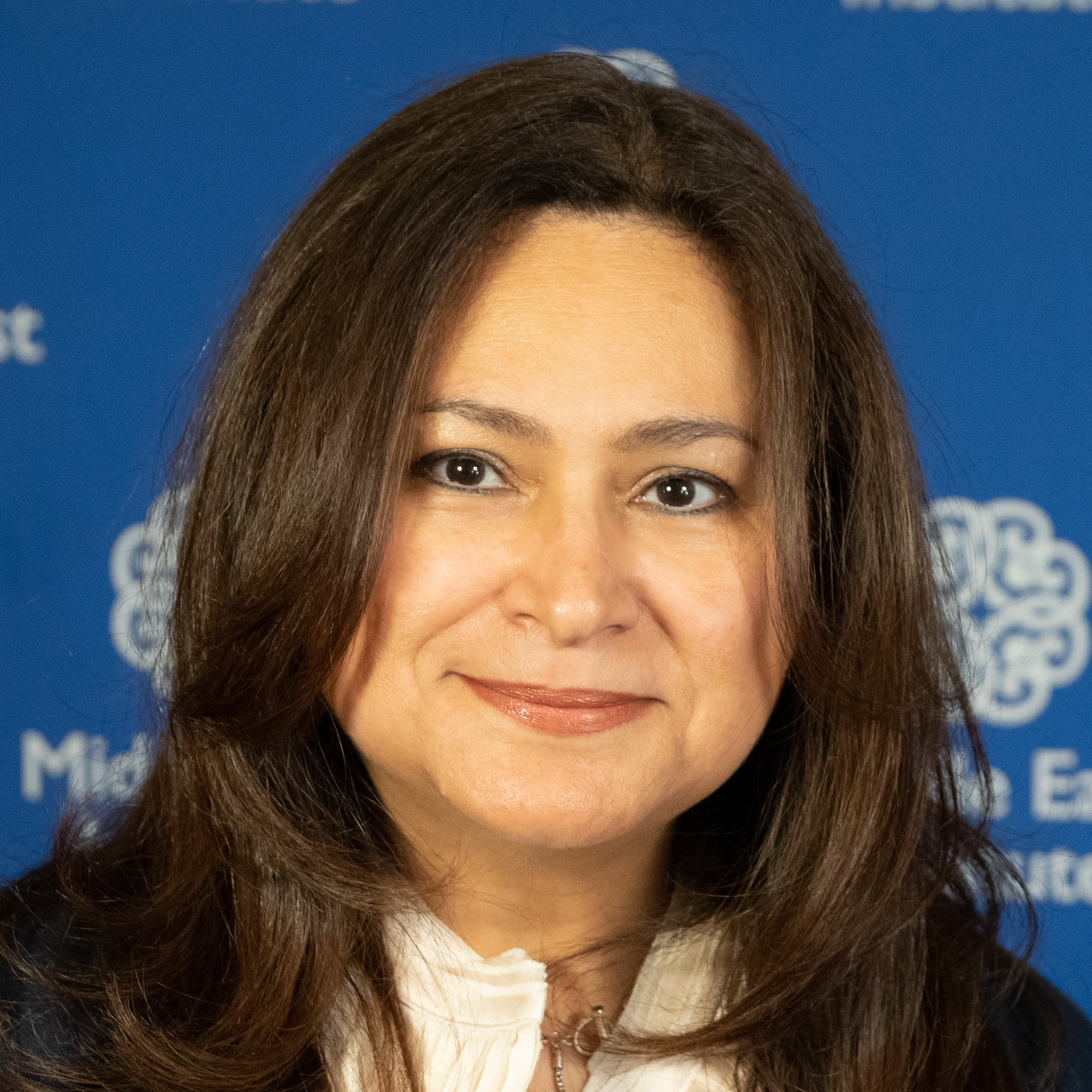 Under normal circumstances, a cabinet reshuffle in Egypt would be a headliner. However, the global economic fallout from the Russian re-invasion of Ukraine has shifted much of the attention to the economy. The biggest news pertaining to Egypt's economic and financial scene last week was the resignation of the governor of the Central Bank of Egypt, Tarek Amer.
Amer, who stepped down half a term early and has accepted a post as a presidential advisor, had been something of a polarizing figure, particularly in recent times. The Egyptian economy is buffeted mercilessly by a series of events, some of which are beyond its control. Egypt was still struggling with the economic effects of the COVID-19 pandemic, when the war in Ukraine started laying on extra blows: shortages, particularly in food, led to spiraling prices, which added to the budget. Facing such global uncertainty, foreign capital naturally fled emerging markets for developed ones, offering lower risk. Servicing Egypt's rising debt while at the same time using foreign currency reserves to prop up the Egyptian pound resulted in the country hemorrhaging around $20 billion in foreign reserves during the first six months of the year alone. Consequently, Egypt had to redouble its efforts on the new loan from the International Monetary Fund (IMF) that it had been working on since early 2022.
This may explain Amer's resignation. After a partial liberalization of the national currency in March, the former governor wanted to avoid a further devaluation, saying it might lead to a plunge against the dollar. Moreover, he maintained that drawing upon foreign reserves to prop up the Egyptian pound was both necessary and not detrimental to the economy. He also disagreed with the IMF's assertion that the practice would leave the economy wide open to external shocks, even while Egypt still had not recovered from the crisis caused by the pandemic. That view is shared by most economics experts; but Amer is not an economist, he is a banker, like all of Egypt's Central Bank governors for the past several decades. He had also differed with Finance Minister Mohamed Maait (who survived the latest cabinet reshuffle) on the question of the Egyptian pound, with Maait arguing that a devaluation would send the right signals to the IMF. The finance minister also maintained that the liberalization would only result in the pound dropping to about 20 against the dollar — close to its current rate. Of course, in 2016, economists confidently predicted that a float of the Egyptian currency would level the pound out somewhere between 12 and 14 against the U.S. dollar, before it promptly shot up to almost 18.
Today, the country needs a large loan from the IMF to be able to adequately address its financing gap and service its unprecedented levels of debt. Crucially, however, that line of credit also needs it to be under the same type of agreement as the 2016 loan: an Extended Fund Facility, which offers larger loans and allows repayment over a longer period, up to 10 years.
The problem for Egypt is that the IMF is not an institution that is willing to prioritize social factors over economic ones; it has demanded more austerity from a country whose citizens are already stretched dangerously thin. While President Abdel Fattah el-Sisi confidently oversaw stringent austerity measures in 2016, he has said that there is a limit as to how much sacrifice Egyptians can make.
There has been a concerted effort to attract international investment. Sisi recently met with the United Arab Emirates' leader, Mohamed Bin Zayed, and is due to summit with Qatari Emir Tamim Bin Hamad next week. But Cairo is also casting a wider net. The Egyptian president's latest European tour was partially a charm offensive and partially his attempt to ask European leaders to impress upon the IMF the impossibility of some of its terms. International politics being what they are, however, it might be a bigger ask than he had anticipated. European governments, Germany's in particular, have not forgotten that Egypt did not take a stand against Russian aggression, as they had demanded. Considering its myriad relationships, Egypt has had to maintain a precarious tightrope balancing act between the West and Russia since the invasion. Yet balancing acts are, by definition, a delicate operation, and any gust of wind might upset the balance.
For now, Egypt's priority is the IMF loan and its conditions.
Follow on Twitter: @mmabrouk
Photo by ARIF ALI/AFP via Getty Images
---
The Middle East Institute (MEI) is an independent, non-partisan, non-for-profit, educational organization. It does not engage in advocacy and its scholars' opinions are their own. MEI welcomes financial donations, but retains sole editorial control over its work and its publications reflect only the authors' views. For a listing of MEI donors, please click here.