Contents:
What place for the Middle East in the Biden-Putin summit?
Paul Salem
President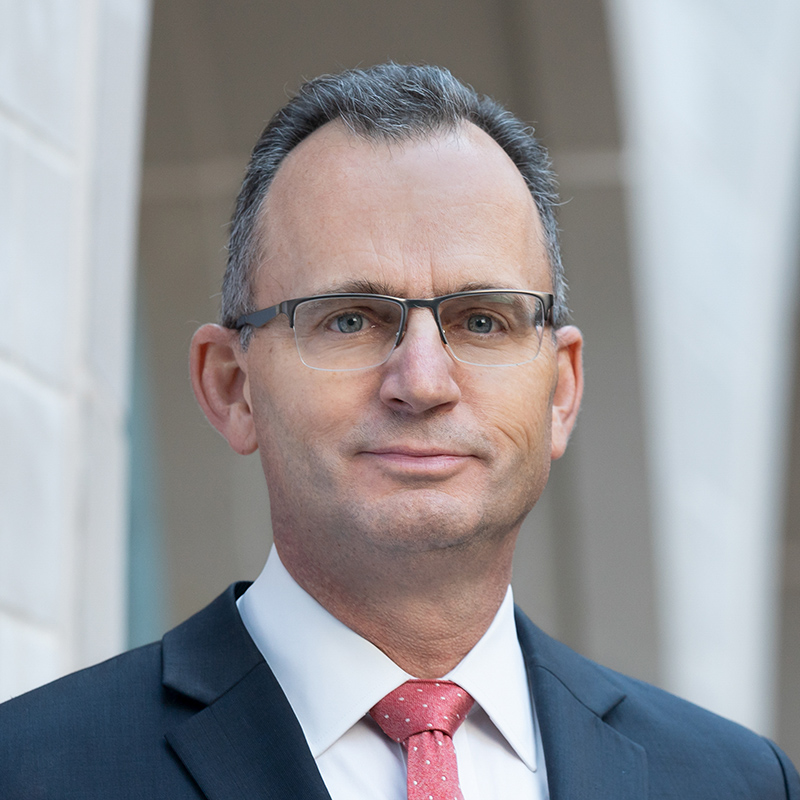 Presidents Joe Biden and Vladimir Putin will meet in Geneva on June 16. The Middle East will not be at the top of their agenda, but will likely figure in parts of the conversation. The U.S. administration has been very concerned about the need for a July 10 U.N. Security Council renewal for the cross-border humanitarian aid operation into Syria through the Bab al-Hawa crossing from Turkey; President Biden appeared to mention this priority during his post G-7 press conference. Russia and China had last year vetoed two other operations, leaving Bab al-Hawa as the last lifeline for millions of Syrians. He will want the Russians' commitment to renewing this mandate, and to bringing the Chinese along with them for this vote.
The two leaders are also likely to discuss the joint interest of trying to revive the 2015 Iran nuclear deal from which the U.S. withdrew under the Trump administration, and Biden will want to engage Russia on how to strengthen and expand that agreement. The U.S. has set a withdrawal date from Afghanistan and has an interest in engaging Russia in how to make sure that Afghanistan does not become again a haven for terrorist groups.
Russia, even before its 2015 military entry into Syria, has been building its growing military and diplomatic influence in the Middle East. It has a strong partnership with Iran, a military presence in Syria, an indirect presence in Libya, a major weapons system (the S-400) stationed in Turkey, growing relations with Egypt, strong ties with Israel, and robust political and diplomatic relations with the Gulf countries, the Afghan government as well as the Taliban, and the Palestinians. While China is playing the economic and infrastructure long game, Russia is claiming a larger direct role in the politics and security of the region. Biden is not likely to engage along this big picture but rather focus on a few concrete issue areas, such as those outlined above, in a meeting that is expected to be quite frosty and preliminary.
Follow on Twitter: @paul_salem
Possibilities and risks as Biden and Erdoğan meet in Brussels
W. Robert Pearson
Non-Resident Scholar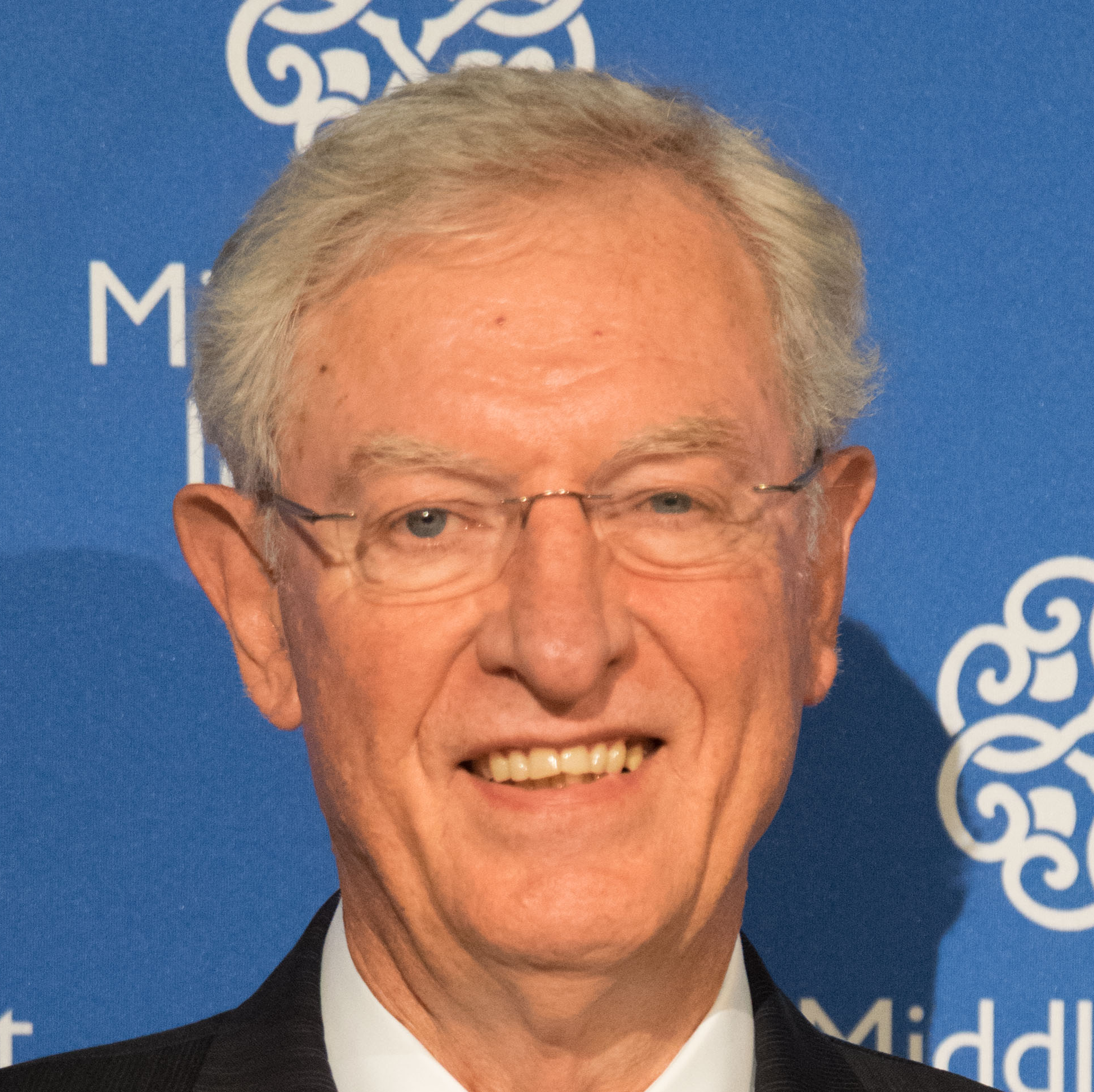 Both U.S. President Joe Biden and Turkish President Recep Tayyip Erdoğan want better U.S.-Turkey relations, but will go slowly in their June 14 meeting on the sidelines of the NATO summit. Moreover, each is likely to irritate the other. Biden will emphasize the need for greater democracy in Turkey. Erdoğan may lament the U.S. recognition of the Armenian genocide and will continue to refuse to remove the Russian S-400 missile defense system. Erdoğan will complain about Kurdish actions in northeastern Syria. The best outcome for both could be good public atmospherics with reaffirmation of NATO ties and modest initiatives.
Good atmospherics might lead to positive possibilities. A deal on security at Kabul airport is within reach if the U.S. provides Turkey with the necessary guarantees. Turkey and the U.S. are cooperating to open new entries for humanitarian aid into northwestern Syria. Biden will ask Turkey to play a positive role in the eastern Mediterranean and may offer cooperation with U.S. companies. Continuing to frustrate Russian desires to rid Syria of Turkish-allied forces will benefit both countries. Turkish gambits in Libya, Azerbaijan, and Ukraine aimed at Moscow also weaken Russian influence and broadly support U.S. aims.
There are clear risks. U.S. sanctions on Turkey are increasingly painful. Any effort by Mr. Erdoğan to cast Turkey as a victim will backfire with the U.S. Resurrecting suspicions of U.S. connivance in the 2016 coup attempt will be seen as a gratuitous spoiler. Turkey's current diplomacy also often presents a rosy prediction for meetings in order to hold the other party responsible for any "failure." This is primarily for Turkish domestic consumption, of course, and could make the Americans think little has changed.
Given his current challenges at home over corruption accusations and the parlous state of the economy, Mr. Erdoğan is likely to focus on enhancing his political strength. Meeting with the American president does that. The greatest risk is that he does not comprehend the opportunity before him. Making Turkey a middle power with no loyalty to anyone may create more risk than benefit.
Jordan's royal committee for political reform
Dima M. Toukan
Non-Resident Scholar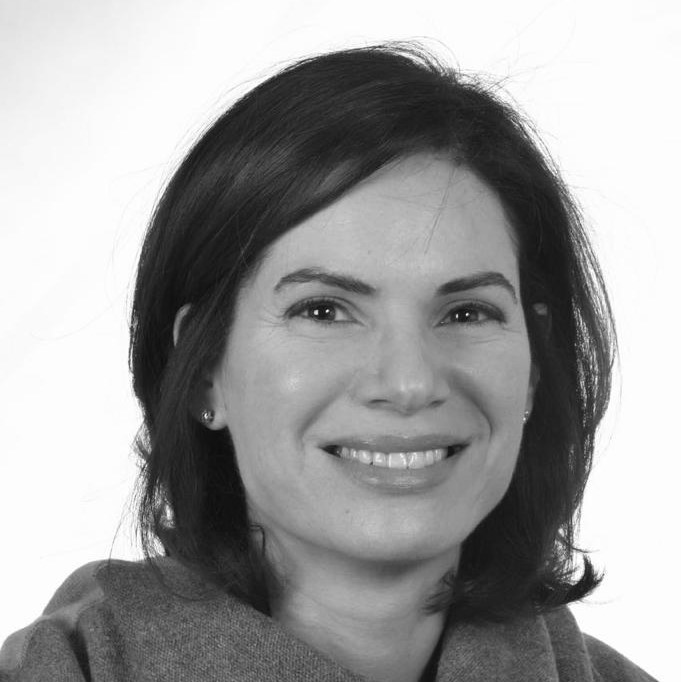 On June 10, King Abdullah of Jordan formed a new 92-member committee to "modernize" the political system, promising its proposals will be submitted to Parliament without interference from the government. With its members hailing from various institutions, including civil society, Parliament, political parties, and the private sector, the committee will work on laws that concern political parties, local administration, and elections, as well as needed constitutional amendments and the political participation of women and youth.
While the scope and precise deliverables of the assignment are not yet clear, the banality of the exercise is evident. Various draft iterations of the laws the committee is tasked with have long been produced, revised, and deliberated by various reform circles and personalities, some of whom are members of the new committee. They now find themselves in the unenviable position of having to battle their visions through other members who have never worked on such issues before.
At a time of acute economic hardship and widespread public dissatisfaction, the incentives to engage in diversionary initiatives can be understood in the context of strategic instability avoidance. Facing insurmountable challenges, the domestically constrained regime chooses to adopt an ostensibly less costly option to reduce the potential for instability and distract the population from the ongoing problems.
The committee, like others before it, comes at a time of political turmoil. Just two months ago the king's brother was accused of plotting to seize the throne. Recently, a rogue MP verbally challenged the king's authority and caused clashes in the capital. Such an act would have unleashed harsher repercussions in the past, but for now the MP was only removed from Parliament, a testament to a charged moment amid simmering tribal tensions and an overleveraged patronage system.
Setting aside its representativeness and legitimacy, the committee is also unwieldy — in terms of its size and members' diverse interests, skills, and experience working against a restricted timeframe and within the context of the complex political economy of reform — and this obviously presents a potential limitation. However, the crux of the challenge is that Jordan cannot afford to reform. Meaningful reform entails altering pieces of a system held carefully in balance — not the best time to do so. That said, the committee could leverage this moment to validate political will, taking stock of extensive past efforts to propose changes. If all else fails, the committee could prove to be a good bootcamp for a pipeline of new ministers.
As Biden and Putin meet in Geneva, the stakes couldn't be higher for Syrian cross-border aid
Charles Lister
Senior Fellow, Director of Syria and Countering Terrorism & Extremism programs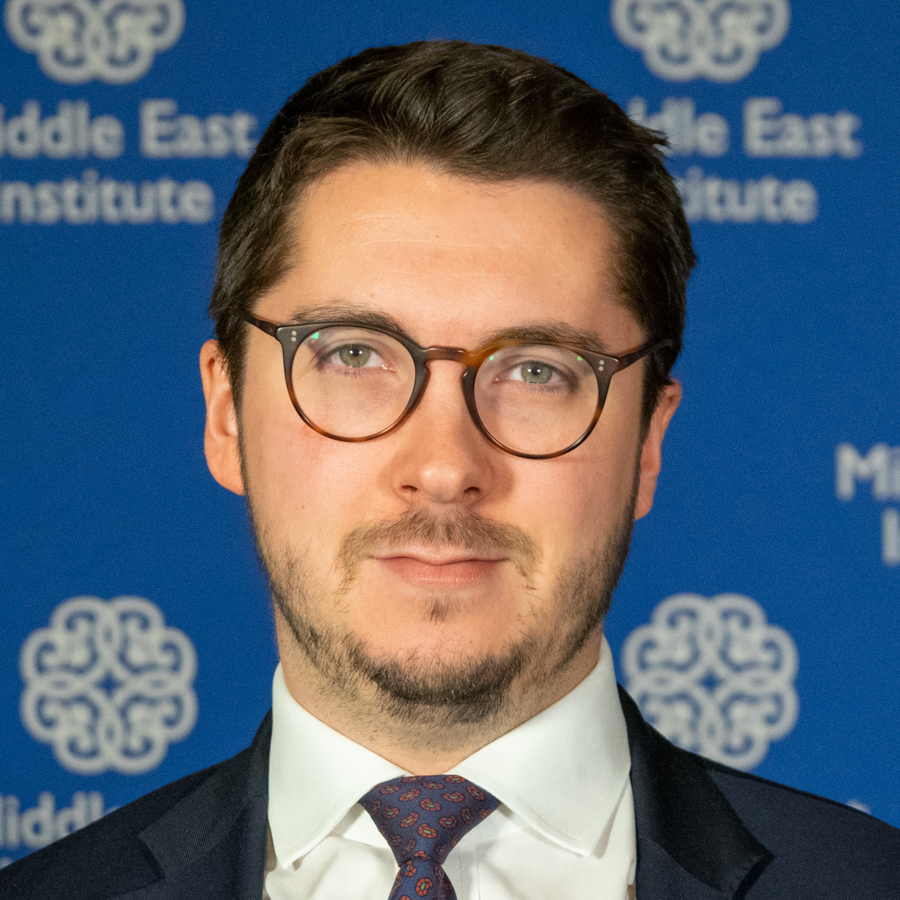 As President Joe Biden sits down with Russian President Vladimir Putin on June 16, one key issue up for discussion will be cross-border aid into northern Syria. For 18 months, Russia has utilized its position in the U.N. Security Council to methodically curtail cross-border aid into Syria — from four to two crossings in January 2020, to one crossing in July 2020. Moscow is now threatening to sever aid access altogether when the Security Council votes next month, which would place the lives of more than 4.5 million civilians in immediate jeopardy and threaten a new round of debilitating instability.
So far, the Biden administration's approach to this issue has been very encouraging. In recent weeks, Secretary of State Antony Blinken, Deputy Secretary of State Wendy Sherman, National Security Advisor Jake Sullivan, and U.N. Ambassador Linda Thomas-Greenfield have all intervened on the issue, directly and in public. Despite challenges in the bilateral relationship, the administration has also invested in aligning closely with Turkey on the issue, with in-person visits by Sherman, Thomas-Greenfield, and a one-on-one meeting between President Biden and Prime Minister Recep Tayyip Erdoğan on June 14.
For now, the U.S. position is not just to demand that the single remaining crossing at Bab al-Hawa remain open, but that the other two crossing points in northern Syria — Bab al-Salameh and al-Yaroubiya — be re-instated. Given Russia's zero-sum position on the other side, achieving a full re-expansion seems like a stretch, but it serves as a clear signal of the Biden administration's determination. 
Speculation is rife surrounding the possible means for negotiating a compromise with Russia, particularly whether some form of targeted sanctions relief (relating to the energy sector, for example) might be a necessary carrot to convince Moscow not to use its veto. While the prospect of lifting sanctions against Assad's regime in order for the U.N. to be allowed to feed millions of Syrians is a deeply distasteful proposition, it is hard to envision what else might change Russia's mind, beyond a loosening of restrictions on external contributions to Syria's reconstruction.
Putting aside the politics, one thing remains inescapably true: There is no alternative to cross-border aid. Russia's claim that cross-line assistance represents a viable substitute is absurd. The Assad regime's decade-long track record of siege and starve tactics and its consistent manipulation of, and interference in, the Damascus-based aid mission should be palpable evidence to disqualify its claims. As U.N. aid officials have made clear, despite months of intensive negotiations devoted to winning the regime's permission for a test-case cross-line aid convoy from Damascus to Idlib (home to 3.5 million civilians), not a single truck has been allowed to go. Even if the regime miraculously became a whole-hearted supporter of cross-line aid to northern Syria, the U.N. lacks the capacity to match even half the volume (at least 1,000 trucks per month) that currently crosses from Turkey, via Bab al-Hawa.  
On this issue, the stakes simply could not be higher — the fate of millions of civilians lies in the balance. A Russian victory at the U.N. next month could also arguably serve to cripple any remaining meaningful U.S. and allied policy on Syria. Meanwhile, amid increasing speculation about a regional move toward re-engagement with Assad's regime, the Middle East is watching.
Follow on Twitter: @Charles_Lister
Look elsewhere Pakistan tells a US seeking military bases
Marvin G. Weinbaum
Director, Afghanistan and Pakistan Studies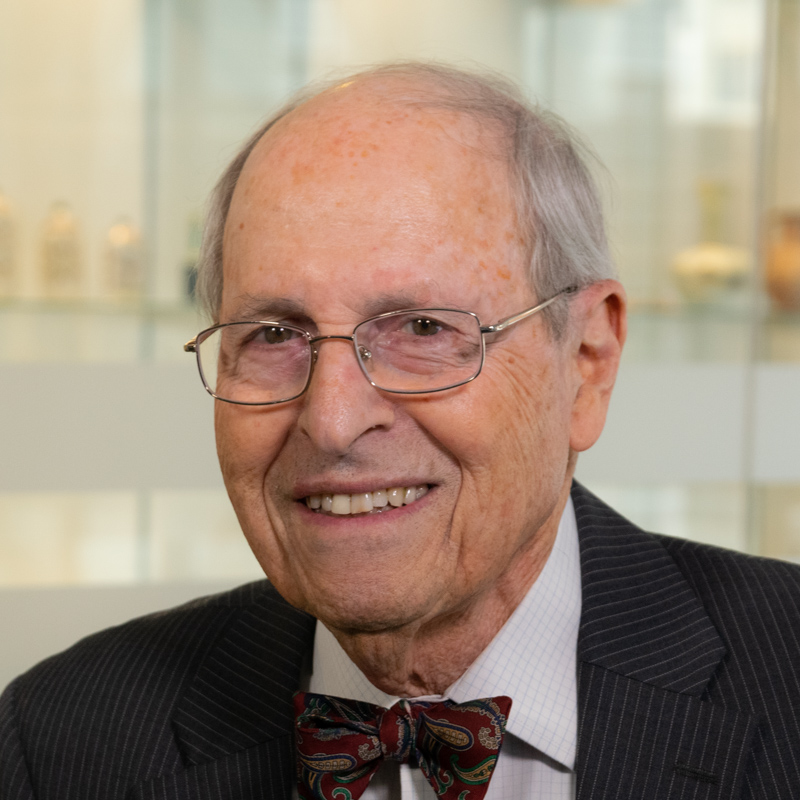 The U.S. finds itself in a bind. Washington has promised, despite its decision to pull out troops, not to stand by and allow Afghanistan to be overrun by the Taliban or lose its ability to carry out counterterrorism operations. But realizing these objectives is contingent on the U.S. being able to launch its air power from outside Afghanistan and on having access to intelligence from within the country. The U.S. has explored a number of basing options across the region for mounting missions. However, for launching timely airstrikes and collecting actionable intelligence none compares for effectiveness with next-door Pakistan. The rub is that Pakistan wants no part of American plans.
Seeking Pakistan's cooperation, CIA Director William J. Burns recently made an unannounced visit to Islamabad, where he met with Pakistan's military chief and intelligence head. It was soon followed by a trip by U.S. Defense Secretary Lloyd J. Austin. Both officials have publicly acknowledged the U.S.'s diminished ability to deal with terrorist threats post-withdrawal. In response to the visits, Pakistan officials have refused to admit that the meetings involved anything more than a general discussion of counterterrorism, and Foreign Minister Shah Mahmood Qureshi has categorically denied that basing facilities will be made available for U.S. operations. Yet in light of a history of secret agreements between the two country's militaries and intelligence services, U.S. officials are unlikely to give up easily on reaching a deal allowing for cooperation.
Pakistan's policymakers are in an uncomfortable position. The government remains anxious to convince the U.S. and the international community that it is committed to curbing terrorism. Pakistan remains on the Financial Action Task Force "Grey List" for failing to convince the multinational organization that it has done enough to curb domestic terrorist financing. It is also under pressure to demonstrate that, despite continuing ties to the Afghan Taliban, Pakistan stands behind U.S.-led efforts to find a political solution to the Afghan conflict and has no interest in seeing the Taliban seize power militarily. Islamabad hopes to avoid a scenario in which Pakistan is held to blame if Kabul government forces succumb to the insurgency.
All the same, Pakistan is highly unlikely to yield to the U.S. The idea of allowing the U.S. to use Pakistan's soil from which to conduct military operations is toxic for both elites and the general public. Much of the country is still smarting from a 2004 to 2014 clandestine arrangement. The government had permitted the use of bases to launch drone attacks on terrorist targets in Pakistan's tribal areas, at times leading to serious collateral damage. Long before becoming prime minister, Imran Khan was one of the loudest voices denouncing American bases in the country. For Khan to now agree to accommodate the U.S. as it tries to compensate for an imprudent decision to withdraw militarily from Afghanistan could be political suicide.
This article was co-authored by Makhdum Karam Shah and Zuha Noor, research assistants to Marvin G. Weinbaum.
Follow on Twitter: @mgweinbaum
Photo by Chip Somodevilla/Getty Images
---
The Middle East Institute (MEI) is an independent, non-partisan, non-for-profit, educational organization. It does not engage in advocacy and its scholars' opinions are their own. MEI welcomes financial donations, but retains sole editorial control over its work and its publications reflect only the authors' views. For a listing of MEI donors, please click here.