This week's briefing on recent news and upcoming events in the region featuring Robert S. Ford, Gonul Tol, Paul Salem, Dr. Marwa Maziad, and Marvin G. Weinbaum.
Will Washington risk a collapse in Iraq?
Robert S. Ford
Senior Fellow
هل تخاطر واشنطن بانهيار العراق؟  
روبرت فورد/ كبير الباحثين بمعهد الشرق الأوسط
"الوقف الكامل للهجمات ضد المصالح الأمريكية غير مُرجح في المستقبل المنظور". 
وجه وزير الخارجية مايك بومبيو تحذيرًا للحكومة العراقية من أجل وقف الميليشيات المدعومة من إيران والمسؤولة عن الهجمات على السفارة الأمريكية وإلا فقد يغلق الأمريكيون سفارتهم. بدوره، حذر رئيس الوزراء مصطفى الكاظمي العراقيين أثناء عطلة نهاية الأسبوع من أن إغلاق السفارة سيؤدي إلى انهيار اقتصادي في العراق. كما تحرك لعزل الميليشيات سياسيًا، لكنه أظهر رغبة ضئيلة للدخول في مواجهة شاملة والتي من شأنها أن تؤدي إلى اندلاع قتال عنيف في العديد من المدن الكبرى. وبدلاً من ذلك، أمر بإعادة تنظيم قوات الأمن العراقية التي تحمي المنطقة المحيطة بالسفارة، في حين ادعت وزارة الداخلية اعتقال أشخاص متورطين في الهجمات الصاروخية. كما منحت واشنطن بغداد 60 يومًا فقط لإظهار تقدم في خفض واردات الطاقة من إيران وإلا ستفرض عقوبات. صرح الكاظمي مرارًا وتكرارًا أن العراق لا يريد أن يقع في قلب الصراع بين الولايات المتحدة وإيران. الجدير بالذكر أن المتظاهرين المحتجين في بغداد الأسبوع الماضي على أوجه التقصير الحكومية هتفوا أيضًا بأنه يجب على إيران والولايات المتحدة ترك العراق وشأنه.
يلمح الأمريكيون إلى أنه يمكنهم نقل البعثات الدبلوماسية وبعثات الدعم العسكري من بغداد إلى مناطق عراقية أبعد، بما في ذلك أربيل في كردستان العراق. لا يمكن للأمريكيين الانسحاب بالكامل من العراق لأن أربيل قاعدة لوجستية حيوية للعمليات الأمريكية في شرق سوريا. وقد أرسلت الميليشيات رسالة أخرى في الأول من تشرين الأول (أكتوبر) بإطلاق صواريخ سقطت بالقرب من مطار أربيل. كما نصبوا كمينًا لقافلة إمداد أمريكية قادمة من الكويت. وفي وقت مبكر من يوم 5 أكتوبر، سقطت صواريخ أخرى بالقرب من مطار بغداد، حيث يوجد أفراد عسكريون أمريكيون، وكذلك بالقرب من السفارة الأمريكية. من غير المحتمل في المستقبل المنظور الوقف الكامل للهجمات ضد المصالح الأمريكية. إن إغلاق السفارة الأمريكية في بغداد سيكون بمثابة هزيمة سياسية لواشنطن، والسؤال هو ما إذا كان بإمكان العراقيين كبح جماح الميليشيات بما يكفي لإرضاء إدارة ترامب.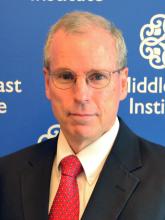 Secretary of State Mike Pompeo is warning the Iraqi government to crack down on Iran-backed militias responsible for attacks on the U.S. embassy or the Americans might close it. Prime Minister Mustafa al-Kadhimi, in turn, warned Iraqis over the weekend that the closure of the embassy would lead to an economic collapse in Iraq. He also moved to isolate the militias politically, but he shows little appetite for an all-out confrontation that would trigger intense fighting in many urban centers. Instead, he ordered a shake-up in the Iraqi security force protecting the area around the embassy, and the Interior Ministry claimed arrests of persons involved in rocket attacks. Washington has also given Baghdad only 60 days to show progress in cutting energy imports from Iran or it will impose sanctions. Al-Kadhimi has repeatedly stated Iraq does not want to be caught in the middle of the U.S.-Iran struggle. Notably, marchers in Baghdad last week protesting government shortcomings also chanted that both Iran and the U.S. should leave Iraq alone.
The Americans hint that they could move diplomatic and military assistance missions from Baghdad to more distant Iraqi locales, including Erbil in Iraqi Kurdistan. The Americans can't entirely withdraw from Iraq since Erbil is a vital logistics base for U.S. operations in eastern Syria. The militias sent another message on Oct. 1 by launching rockets that landed near the Erbil airport. They also again ambushed a U.S. supply convoy coming up from Kuwait. Early on Oct. 5 more rockets landed near the Baghdad airport, where U.S. military personnel are located, and also near the U.S. embassy. A complete halt to attacks against American interests is unlikely in the foreseeable future. Closing the U.S. embassy in Baghdad would mark a political defeat for Washington, and the question is whether the Iraqis can restrain the militias enough to satisfy the Trump administration.
The EU holds off on Turkey sanctions, for now
Gonul Tol
Director of Turkey Program and Senior Fellow, Frontier Europe Initiative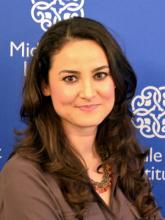 EU countries have been divided over how to respond to what they see as Turkish aggression in the eastern Mediterranean. Turkey has been at loggerheads with Greece and Cyprus over maritime zones and hydrocarbon resources. French President Emmanuel Macron threw his support behind Greece and has been pushing for a tougher line against Ankara, arguing the EU cannot reengage in a dialogue with Turkey if Europe allows Ankara to cross red lines. Macron says, "We have to show firmness and clarity." German Chancellor Angela Merkel, by contrast, has pushed for a softer line in an effort to keep Ankara onboard on other critical issues such as curbing the migration flow. Instead of bowing to Cypriot pressure to apply sanctions on Turkey, Merkel aims to offer incentives to Turkish President Recep Tayyip Erdogan.
As last Friday's meeting of EU leaders made clear, Merkel seems to have gotten her way. The EU sided firmly with Greece and Cyprus but did not impose sanctions on Turkey, for now. Friday's statement issued a stern warning to Turkey that it could face sanctions if it fails to resolve its long-standing dispute with Greece and Cyprus, including over energy rights in the Mediterranean. The EU also set December as a deadline for Turkey to change course. But EU leaders dangled carrots as well. The statement concluded, "Provided constructive efforts to stop illegal activities vis-à-vis Greece and Cyprus are sustained, the European Council has agreed to launch a positive political EU-Turkey agenda, with a specific emphasis on the modernization of the Customs Union and trade facilitation, people to people contacts, high level dialogues, [and] continued cooperation on migration issues."
Merkel's push to "look at the entirety of relations with Turkey" prevailed on Friday, giving Turkey an opportunity to ease tensions on one front at a time when it is engaged on several, from Syria to Libya and Nagorno-Karabakh.
Lebanon and Israel agree to maritime talks
Paul Salem
President
لبنان وإسرائيل تتفقان على محادثات بحرية 
بول سالم، رئيس معهد الشرق الأوسط
"يجب على الإدارة الأمريكية المقبلة، أيًا كان من هو الطرف الفائز، تكثيف جهودها لدفع هذه المحادثات إلى الأمام ولجعلها تؤتي ثمارها في عام 2021."
بعد 10 سنوات من الجمود، اتفقت لبنان وإسرائيل على بدء محادثات لترسيم حدودهما البحرية. المحادثات ستشمل أيضا آلية لحل الخلافات المتبقية حول الحدود البرية. تُعقد المحادثات تحت رعاية الأمم المتحدة وبوساطة من الولايات المتحدة، في بلدة الناقورة الحدودية في 14 أكتوبر كميعاد تقريبي.
على المدى الطويل، يمكن أن تسفر المحادثات عن اتفاق لترسيم الحدود لـ 330 ميلا مربعا من المياه المتنازع عليها والتي من شأنها أن تمكّن كلا البلدين من استغلال احتياطيات ثمينة من الغاز البحري. وعلى المدى القصير، يعد الاتفاق الإطاري بمثابة انتصار سياسي صغير لكل من إدارتي ترامب ونتنياهو، بعد التقدم الذي حققاه مع الإمارات والبحرين. بالنسبة لرئيس مجلس النواب اللبناني نبيه بري والرئيس ميشال عون وداعمهم حزب الله، فإن ذلك يقيد الولايات المتحدة بعملية دبلوماسية معهم ويقلل أو يلغي من احتمالية أن تمضي إدارة ترامب قدمًا في فرض مزيد من العقوبات على بري أو صهر عون، جبران باسيل - كما كانت تهدد قبل أسابيع قليلة.
على أية حال، فالأنظار تتجه نحو الانتخابات الأمريكية. إذا فاز جو بايدن، فإن احتمالات التقدم الدبلوماسي في هذه المحادثات البحرية اللبنانية الإسرائيلية - بموافقة إيرانية - ستكون أعلى، أما إذا تم إعادة انتخاب دونالد ترامب، فإن استئناف التوترات الإقليمية المتزايدة قد يجعل من التقدم بين لبنان وإسرائيل أقل احتمالًا.
حاليا، بعد شهرين كاملين من انفجار مرفأ بيروت، لم يتم اجراء أي تحقيق أو مساءلة أو تقدم ملموس في إعادة الإعمار. ولا تزال البلاد تتحرك بدون توجه محدد، بدون حكومة جديدة، وبدون مسار للمحادثات مع صندوق النقد الدولي، مع استمرار تدهور الوضع الاجتماعي والاقتصادي بشكل خطير. الاتفاق على إطار المحادثات بين لبنان وإسرائيل هو علامة جيدة على أن ثمة محاولات لانتهاج الدبلوماسية وللوصول إلى حل مربح للطرفين. لا شك أن لبنان، على الأقل، بحاجة ماسة إلى ذلك. يجب على الإدارة الأمريكية المقبلة، أيًا كان من هو الطرف الفائز، أن تكثف جهودها لدفع هذه المحادثات إلى الأمام ولجعلها تؤتي ثمارها في عام 2021.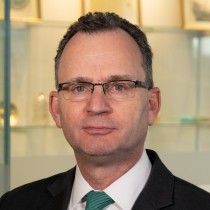 After 10 years of deadlock Lebanon and Israel agreed to start talks on demarcating their maritime border. The talks will also include a mechanism to resolve the remaining disagreements over the land border. Held under U.N. auspices and mediated by the U.S., the talks will take place in the border town of Naqoura around Oct. 14.
In the long term, the talks could produce an agreed demarcation of 330 square miles of disputed waters that would enable both countries to exploit valuable offshore gas reserves. In the short run, the framework agreement is a small political win for both the Trump and Netanyahu administrations, after the breakthroughs with the UAE and Bahrain. For Lebanese Parliament Speaker Nabih Berri and President Michel Aoun, and their patron Hezbollah, it locks the U.S. into a diplomatic process with them and reduces or eliminates the possibility that the Trump administration could move ahead with further sanctions against Berri or Aoun's son in law, Gebran Bassil — as they had been threatening just a few weeks ago.
In any case, all eyes are on the U.S. elections. If Joe Biden wins, the prospects of diplomatic progress in these Lebanese-Israeli maritime talks — with Iranian consent — would be higher; if Donald Trump wins reelection, a resumption of heightened regional tensions could make progress between Lebanon and Israel less likely.
Meanwhile, two full months after the Beirut port blast, there still has been no investigation, no accountability, and no significant progress in reconstruction. The country is still adrift without a new government, without a pathway for talks with the IMF, and with the socioeconomic situation continuing to deteriorate dangerously. The agreement on framework talks between Lebanon and Israel is a good sign that diplomacy and win-win approaches are being attempted; Lebanon, at least, certainly needs them desperately. The next U.S. administration, whichever side wins, should intensify its efforts to move these talks forward and bring them to fruition in 2021.
America is back in North Africa
Dr. Marwa Maziad
Non-resident Scholar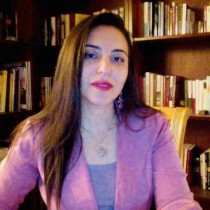 In Arabic, there is an idiom Na'Hnu huna! that means something like "Attention: We are here!" — lest there be any doubt about one's presence and influence.
In this respect, there is great significance to U.S. Secretary of Defense Mark Esper's visit to Tunisia, Algeria, and Morocco this past week. The message that "We are here!" is not only a warning directed at U.S. rivals like Russia and China, which have been making inroads into the region, but it can also be interpreted as an assurance to the North African states — and other Middle East countries — that the United States has not abandoned the region or outsourced its role to a pan-Islamist Turkey under President Recep Tayyip Erdogan.
On the contrary, the message is that the U.S. is there to reinforce bilateral relations, create mutual security policies, and foster defense arrangements with each state. This message is crucial.
The main security threats in North Africa concern Libya and the Sahel region. In both, Turkey has had a destabilizing effect. It has been shuffling mercenary jihadists all over the Middle East — from Syria into Libya and, more recently, into Azerbaijan — causing regional turmoil.
Esper's visit had a different focus and outcome in each of the three North African states. In Tunisia a 10-year military agreement was signed, to help build up the armed forces, with the explicit aim of protecting borders and combating terrorism spilling over from western Libya — a Turkey-backed area. The Tunisian president stressed his country's position toward Libya by calling for a Libyan-Libyan political solution without any external interference. In his remarks, Esper said, "strategic competitors China and Russia continue to intimidate and coerce their neighbors while expanding their authoritarian influence worldwide." For a short while now, Tunisia seems to be trying to decouple from the Turkey-Qatar orbit that has had disproportionate influence over that country.
In Morocco, Esper looked to build on already strong bilateral defense ties. The U.S. supplies 91 percent of Moroccan arms imports and the two nations jointly partner for the annual multinational military exercise African Lion. During Esper's visit, Rabat and Washington signed a new military cooperation agreement extending until 2030. The trip also serves another broader geostrategic goal, building on earlier successful U.S. official visits, such as those by Secretary of State Mike Pompeo and presidential advisor Jared Kushner. Morocco is rumored to be next in line to normalize relations with Israel, thereby aligning with the Arab Quartet (Saudi Arabia, the UAE, Egypt, and Bahrain), which eventually converged on shared interests with Israel, against any regionally hegemonic pan-Islamist projects, from Turkey or Iran.
Algeria is the most complex of the three cases, and this was the first visit by a U.S. secretary of defense in 15 years. Algeria has historically been closer to Russia. Esper's visit coincided with that of a high-level Russian military delegation, which strengthens Algeria's position vis-à-vis global powers. Esper's visit to Algeria is recognition of its importance in regional defense and security, especially when it comes to violent extremism in the Sahel. In particular, the United States serves as a useful intermediary between France and Algeria, two states that have a shared vision of combatting terrorism, but have their own historical sensitivities.
Building on its success in brokering the Abraham Accords, the Trump administration now seems to be focusing on changing Obama-era defense policies in the western Maghreb. In line with President Donald Trump's preferences, it is doing so through one-on-one deals and bilateral relations with each country.
In conclusion, the U.S. is back to play the role it must based on mutual security interests and bilateral relations. No outsourcing of that role to any regional hegemon would ever be accepted by the other regional players, and recognizing that fact better serves U.S. interests.
Deadlock in Afghan peace talks and the U.S. presidential election
Marvin G. Weinbaum
Director for Afghanistan and Pakistan Studies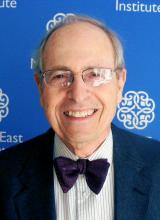 More than three weeks have passed since the opening with great fanfare of intra-Afghan peace talks. Finally seated for direct negotiations, the two delegations are already at loggerheads, not over one of the multitudes of substantive issues they must address in trying to reconstitute the political system, but over two unresolved procedural issues. One involves the type of Islamic jurisprudence the talks will proceed under, the other whether the February U.S.-Taliban agreement should serve as the basis for their discussions. In truth, with any goodwill, both issues should be easily finessed. Predictably, in time the two sides will move on after the government side, pushed especially by the U.S., can be expected to give way with some appropriate face-saving phraseology.
In looking for an explanation for the stalled talks, many have cited the two sides waiting for the outcome of the U.S. presidential election. Conventional wisdom has it that victory for either party will not appreciably alter the trajectory of American policy. Afghanistan has been a ghost issue in the campaigns of Republican President Donald Trump and his Democratic opponent, Joe Biden. A near consensus exists in the U.S. Congress and in American public opinion on bringing home American troops as early as possible. For the time being, the Trump administration's policy seems set. An election-motivated zero option, pulling all U.S. forces out before election day, will apparently not happen. Roughly 4,500 American troops seem likely to be in the country on Nov. 3. A Trump victory could, however, bring a decision to pull out the remaining forces before May 2021, the deadline specified in last February's agreement
A Biden presidency leaves open a somewhat different course. Biden is on record as favoring a withdrawal of ground forces and pursuing a counter-terrorism capacity with "offshore" airpower. He argued for this policy unsuccessfully when President Barak Obama in December 2009 opted instead for a time-bound troop surge. The Biden camp is now believed to be seriously considering — much as the military brass and others have pleaded for some time — the need to leave behind in Afghanistan a small force to deal with al-Qaeda and Islamic State-Khorasan Province. This decision would be welcomed by the Kabul government, though not popular with all elements in Afghanistan, including some influential opposition figures. But an unintended effect of the decision might well be to break up the intra-Afghan talks. No demand by the Taliban is more bedrock than that foreign forces be entirely gone and that the U.S. honor its commitment to leave.
This article was co-authored by Ghasharib Shoukat, Jack Stewart, and Hamid Safi, research assistants to Marvin G. Weinbaum.
Photo by MANDEL NGAN/AFP via Getty Images.