Contents:
Russia considers stopping cross-border aid into Syria
Robert S. Ford
Senior Fellow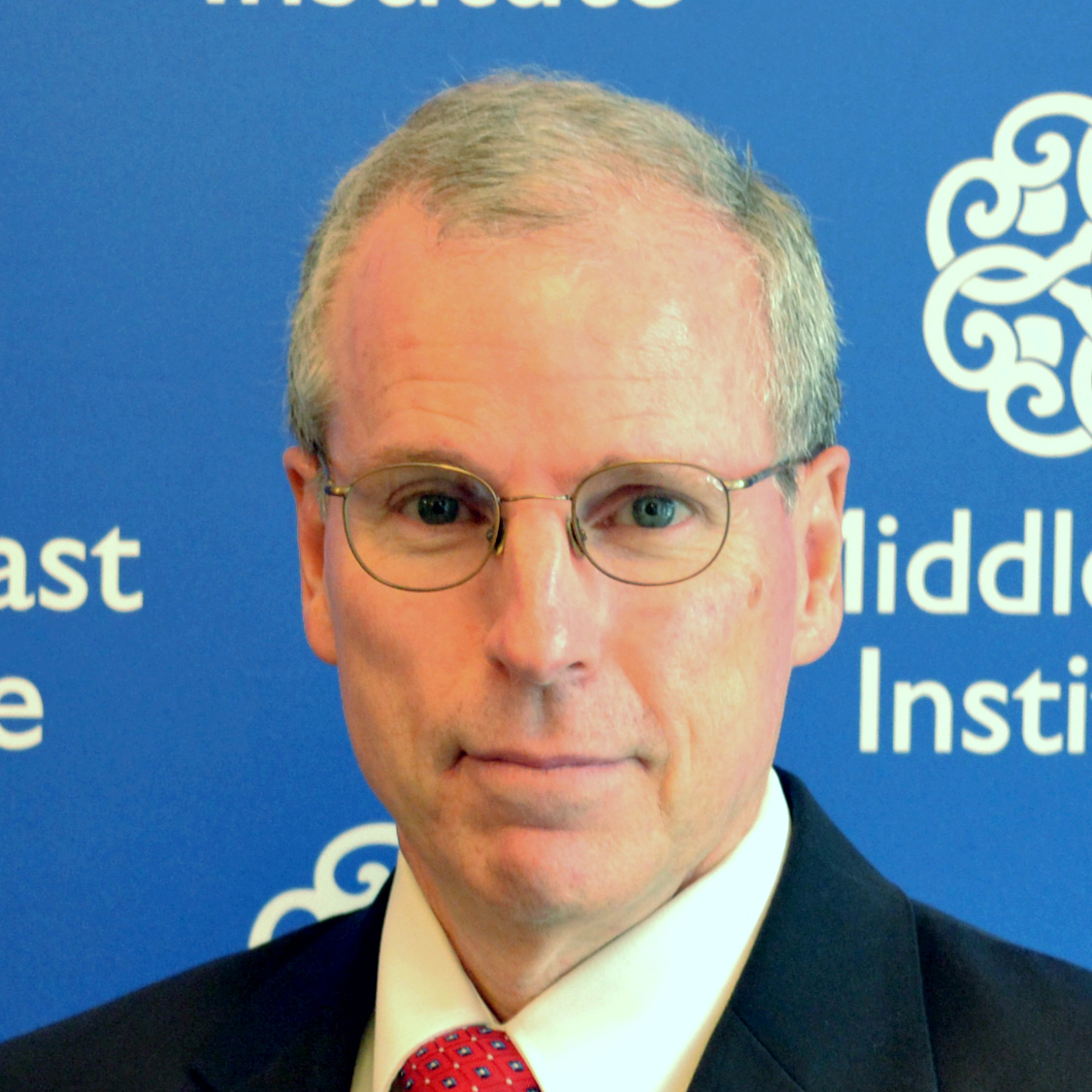 The United Nations Security Council will vote later this week on extending the U.N.-managed humanitarian aid operation delivering supplies from Turkey into northwest Syria whose authorization ends on July 10. American media reports have highlighted the upcoming vote as a test of U.S.-Russian relations in the Biden administration, especially after President Joe Biden in Geneva urged President Vladimir Putin to support another time extension for the cross-border operation.
However, Moscow's key consideration ahead of the vote is its relationship with Ankara, which wants to avoid an enormous refugee rush into Turkey from northwest Syria precipitated by a closure of the cross-border operation. Ankara's reaction should the Russians veto the extension will be furious. On June 30 in Turkey, Russian Foreign Minister Sergey Lavrov highlighted Moscow's burgeoning trade and energy relations with Ankara — important as Russia copes with American sanctions. Turkey, unlike the U.S., is participating fully in the Moscow-led Astana process discussing political issues in Syria. Moscow is also using Turkish dissatisfaction with American policy to weaken NATO unity; on July 4 a spokesman for Putin praised Russian-Turkish relations as a model for what Russian relations with other NATO members could be. The Russians are considering the cost of an aid veto that would encourage the Turks to move farther and faster toward a rapprochement with the United States. Last week the Russian government brushed aside a Western push to restart cross-border humanitarian aid from Iraq into northeastern Syria; Turkey doesn't support the reopening, and Russia paid no big price for blocking it.
The Russians by contrast have been more circumspect about their vote this week on the cross-border aid operation into northwestern Syria. Russia might accept an extension in return for reductions in Western sanctions on the Syrian government and Turkish pledges to start clamping down on Syrian armed opposition elements in northwestern Syria, especially the terrorist group Hayat Tahrir al-Sham, that block humanitarian aid coming up from Damascus. Limited sanctions relief, constraints on armed opposition groups, and the launch of aid convoys from Damascus to northwest Syria would bolster the standing of the Syrian government, and that is Moscow's ultimate objective in this cross-border vote.
Follow on Twitter: @fordrs58
The economic impact of the Abraham Accords
Karen E. Young
Senior Fellow and Director of Program on Economics and Energy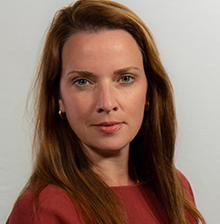 Normalization between Israel and Bahrain and the United Arab Emirates (UAE), the Abraham Accords were meant to open the gates of tourism, trade, and investment flows. Early estimates of the potential of increased trade and investment were exuberant, with predicted trade flows to reach $4 billion per year within three years. More than 50,000 Israelis flocked to Dubai over the New Year's holiday. In March, the UAE announced plans for a $10 billion fund to invest in and alongside Israel in "strategic sectors" in the Israeli economy, including manufacturing, energy, and health care. The real impact of the Abraham Accords in terms of new capital investment flows at its outset are modest and more generous flowing from the UAE to Israel; flows into Bahrain have been even slower to materialize.
According to data from fDi Markets, between September 2020 and the end of March 2021, there were just five deals as a source of capital investment in the UAE from Israeli firms. In total, the capital investment was less than $25 million and created about 120 jobs in the
UAE. The firms are in health care (Hadassah Medical Center and Aviv Scientific), a consulting firm that will establish an industrial zone incubator, a diamond firm, and an AI technology company that provides traffic solutions.
In comparison, UAE-based capital investment in Israel between September 2020 and the end of March 2021 was more than three times as much, at about $80 million, but in just three placements. The largest reported investment in Israel was from Group42, an AI firm that is itself funded by the UAE sovereign wealth fund Mubadala and Silver Lake, a California-based technology investment firm. The other investments were by Paramount Group, an aerospace and defense firm headquartered in Abu Dhabi now with a location in Israel, and an investment from Habtoor Group, a UAE conglomerate. These are all investments that are resistant to domestic pressure to disengage from Israel, as long as the government continues to stand behind normalization. They are also investments that are safe from international pressures of divestment, as they are largely state-related entities or private firms with consolidated leadership and ownership.
The relationship between the UAE and Israel is still in early stages. Israel is keen to preserve the partnership and the recent visit by the foreign minister, Yair Lapid, is proof of its strategic importance. The UAE is the top destination in the Middle East for greenfield foreign direct investment projects, accounting for 32% of projects in the region. In dollar amounts, the UAE attracted $9 billion in greenfield capital investment in 2020, while Israel attracted just $1.9 billion, according to the fDi 2021 report on global greenfield investment. Israel's technology advantage and start-up culture is a draw for the Emirates, but those relationships are also built on trust and knowledge communities. Investing in people-to-people ties between the Gulf and Israel will do a lot to meet shared goals of investment and growth.
Follow on Twitter: @ProfessorKaren
Power provision problems underscore Gulf climate change challenges
Yesar Al-Maleki
Non-resident Scholar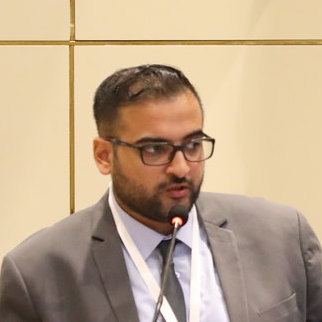 Last week's meltdown of Iraq's power sector has been rightfully called a "humanitarian catastrophe" by Dr. Fatih Birol, executive director of the International Energy Agency. As temperatures soared to 52°C (125°F) in the region, power plants were maxing their output early into the summer and burning whatever feedstock they had available — even if that meant higher greenhouse gas emissions.
Iraq's power provision problem has been building for years. Dependence on neighboring Iran as a single supplier of almost 40% of the country's available power generation capacity proved to be disastrous. Baghdad contracted Tehran for 2.47 billion cubic feet of gas per day for this summer, in addition to 1.2 GW of electricity. Despite a Biden administration 120-day waiver to Iraq allowing imports of Iranian energy, Baghdad cannot transfer $1.16 billion earmarked of the $3.88 billion already owed to Tehran when financial institutions cannot deal with sanctioned Iran. A debt scheduling deal reached on June 4 was too late anyway. Tehran was already pressuring Iraq by limiting gas supplies to 0.7-1 billion cubic feet per day for almost two weeks.
The trigger was that Iran is facing power shortages of its own this time of year and supplies had to be cut. Outgoing President Hassan Rouhani's chief of staff, Mahmoud Vaezi, said, "Our priority is to supply electricity to our people and industries now." Like Iraq, Kuwait, Saudi Arabia, and other nations in the Gulf region, Iran is facing an unprecedented heat wave that has forced state electricity company Tavanir to plan outages, even in the capital region of Tehran. The gap between peak supply and demand grew to 11 GW at the beginning of this week. Like in Iraq, this is leading to public resentment and dissatisfaction.
Figures from the Middle East Economic Survey (MEES) show that Kuwait's peak demand is routinely running 2 GW above 2020 levels this year, and it hit an all-time high of 15 GW on June 6. The government has been urging residents to reduce usage, but to no avail. The rich Gulf petrostate has the GCC's most subsidized energy tariffs. Kuwait has already maxed out its liquefied natural gas import facility and OPEC+ cuts have reduced the amount of associated gas produced. As a result, the country has been forced to burn more crude oil and heavy fuel oil (HFO) this summer, with the costs adding up.
Annual demand records have been broken in Oman and Qatar as well. On a year-on-year basis, Saudi Arabia's fuel oil and crude burn in electricity plants increased by 14.2% according to MEES. Taking in additional voluntary cuts as the de-facto leader of the OPEC+ group also means less associated gas is captured to run gas-powered plants and that has to be replaced by HFO. The situation is even worse for Iraq. As the world's second-largest associated gas flarer, it captures just half of the gas produced, replacing it with crude and HFO as power generation feedstock.
As this early summer heat wave makes clear, power provision will increasingly become a climate change challenge for Gulf nations. Some countries are acting faster than others to address the issue. Since 2012, the UAE has been setting ambitious plans and records. In Abu Dhabi, Masdar now stands as a model sustainable city featuring low-carbon urban design powered by renewable energy. Abu Dhabi also started up the first 1.4 GW unit at the Barakah nuclear plant and is reaping the benefits of clean power, generating 4.1 TWh last year. Neighboring Dubai is steadily adding solar power capacity that will eventually bring the Mohammed bin Rashid al-Maktoum Solar Park's total to 6 GW by 2030.
In Saudi Arabia, Crown Prince Mohammed bin Salman launched the kingdom's green initiative in April. Its goals include boosting renewables to make up 50% of the electricity mix by 2030 and planting 60 billion trees across Saudi Arabia and the Middle East.
Unlike Donald Trump, President Joe Biden's decision to champion climate change policy globally is opening new avenues for the United States, especially in the Middle East. If Washington plays its cards — and finances — right, it may finally build a new image of "benign intervention" that could help to reverse the villainous one crafted by its adversaries after years of involvement in Iraq, Syria, and elsewhere. American business is also poised to win. U.S. firm Air Products is partnering with Saudi renewable energy developer Acwa Power to build the world's most ambitious green hydrogen plant for $5 billion at Neom, Saudi Arabia's "city of the future" on the Red Sea.
For the countries of the region, "green integration" may become an opportunity for improved diplomacy and a way of healing the rifts of the past — and maybe even those to come as well.
Follow on Twitter: @yesar
Photo by RAMI AL SAYED/AFP via Getty Images