2016 Annual Conference: Banquet | Conference | Luncheon
Middle East Policy Challenges for the Next Administration
Wednesday, November 16, 2016
 
The Middle East Institute's 70th Annual Conference convened prominent Middle Eastern and American experts and foreign policy practitioners for four panel conversations covering the prevailing challenges facing the new U.S. administration as it sets its Middle East agenda.
Click the Playlist button in the upper-left corner to select other panel videos.
Conference Recap
Click on an event to view video, podcast, transcript, and photos or scroll down for speaker biographies.
Panel 1- After the Elections: Reassessing U.S. Policy in the Middle East
Featuring: Mary Beth Long, Ambassador (ret.) Thomas R. Pickering, Elizabeth Schrayer, James Zogby, and moderator Indira Lakshmanan
Panel 2- Rebuilding Alliances, Containing Adversaries
Featuring: HRH Prince Turki bin Faisal Al Saud, Eliot A. Cohen, Nabil Fahmy, Mohsen Milani, and moderator Deborah Amos
Luncheon: Diagnosing Democracy with Dr. Bassem Youssef
Featuring: Dr. Bassem Youssef and moderator David Litt
Panel 3- The Evolving Fight against Terrorism
Featuring: Richard A. Clarke and Nicholas J. Rasmussen
Panel 4- Syria's Long-Term Humanitarian and Development Challenges
Featuring: Abdullah Al Dardari, Lina Sergie Attar, Shantayanan Devarajan, Juliette Tolay, and moderator Barbara Plett Usher
SPEAKER BIOGRAPHIES
Abdallah Al Dardari
Deputy Executive Secretary, United Nations Economic and Social Commission for Western Asia
Abdallah Al Dardari has served as the deputy executive secretary of the United Nations Economic and Social Commission for Western Asia (UN-ESCWA) since October 2014. Previously, Al Dardari was the organization's chief economist and director of its economic development and globalization division. Under his leadership, the division supported Arab efforts to deepen regional economic integration and assisted member states in designing policies that would lead to growth, job creation, and human security. One such program was the National Agenda for the Future of Syria Program, which served as a platform for hundreds of Syrian experts to meet and chart a future vision for Syria along with programs for state reconstruction. Before joining UN-ESCWA, Al Dardari was the Syrian Arab Republic's deputy prime minister for economic affairs from 2005-2011 and minister of planning and chairman of the State Planning Commission from 2003-2005.

HRH Prince Turki bin Faisal Al Saud
Former Head of the Saudi Internal Security Service and Former Ambassador to the United Kingdom and to the United States
His Royal Highness Prince Turki Bin Faisal Al Saud served as director general of the General Intelligence Directorate, Saudi Arabia's main foreign intelligence service, from 1977-2001. In 2002, Prince Turki was appointed as the Saudi Arabian ambassador to the United Kingdom and Republic of Ireland, where he served until his appointment as ambassador to the United States in 2005. He is a founder and trustee of the King Faisal Foundation as well as the chairman of the King Faisal Centre for Research and Islamic Studies. In 2008, Prince Turki was the recipient of the Crans Montana Forum medal, which is awarded in recognition of successful achievements in favor of a more humane world. He is a visiting distinguished professor at Georgetown University and a Lamont Lecturer at the Belfer Center for Science and International Affairs at Harvard University.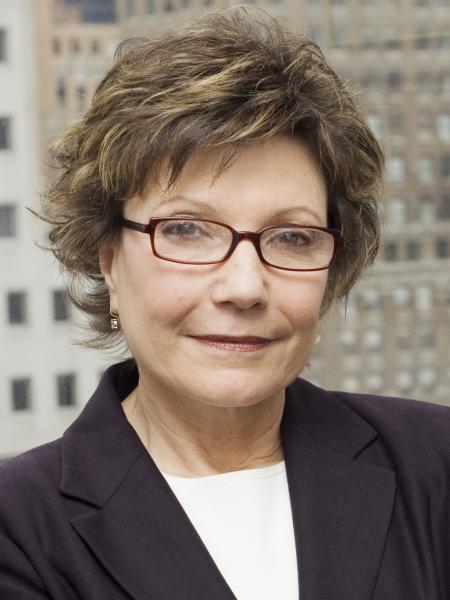 Deborah Amos
International Correspondent, National Public Radio
Deborah Amos covers the Middle East for NPR News' award-winning programs Morning Edition, All Things Considered, and Weekend Edition. In 2003, Amos returned to NPR after a decade in television news, including on ABC's Nightline and World News Tonight, and the PBS programs NOW with Bill Moyers and Frontline. When Amos first came to NPR, she worked as a director and then a producer for Weekend All Things Considered, after which she spent most of her time reporting from overseas as NPR's London bureau chief and as a foreign correspondent based in Jordan. She won several awards for her reporting, including two Alfred I. duPont-Columbia Awards, a Break thru Award, and widespread recognition for her coverage of the Gulf War in 1991 and the Iraq War in 2004. Amos is also the author of Eclipse of the Sunnis: Power, Exile, and Upheaval in the Middle East (Public Affairs, 2010) and Lines in the Sand: Desert Storm and the Remaking of the Arab World (Simon and Schuster, 1992).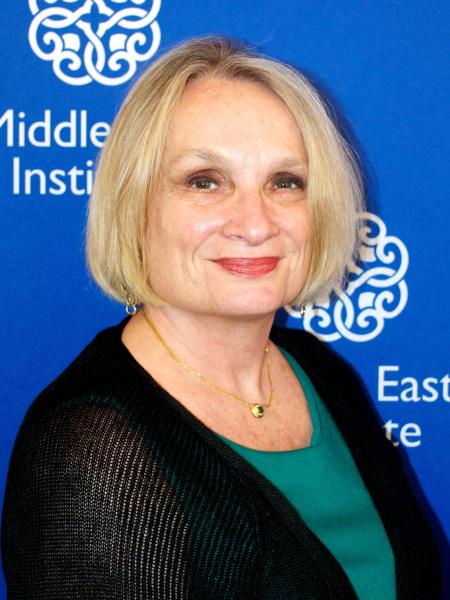 Ambassador (ret.) Wendy Chamberlin
President, Middle East Institute
Wendy Chamberlin has been president of the Middle East Institute since March 2007. A 29-year veteran of the U.S. Foreign Service, she was U.S. ambassador to Pakistan (2001-2002) and to the Lao People's Democratic Republic (1996-1999). Ambassador Chamberlin also served as director of global affairs and counterterrorism on the National Security Council staff (1991-1993), deputy assistant secretary in the Bureau of International Narcotics and Law Enforcement Affairs  (1999-2001), and as assistant administrator in the Asia-Near East Bureau of USAID (2002-2004). Prior to joining MEI, Ambassador Chamberlin served as deputy high commissioner in the Office of the UN High Commissioner for Refugees.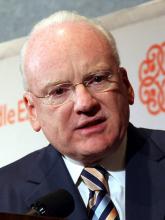 Richard A. Clarke
Chairman, MEI Board of Governors and Former Special Assistant to the President for Global Affairs and National Coordinator for Counter-terrorism
Richard A. Clarke served for 30 years in U.S. government national security agencies, including the Pentagon, the State Department, and the White House National Security Council (NSC). He served as deputy assistant secretary of state for intelligence in the Reagan administration and assistant secretary of state for politico-military affairs in the George H.W. Bush administration. During an unprecedented ten consecutive years with the NSC staff, Clarke served as special assistant to the president for global affairs, senior director for transnational threats, national coordinator for counter-terrorism, and special advisor to the president for cyber security. After leaving government, he taught for five years at Harvard's Kennedy School of Government, served as an on-air consultant for ABC News for nine years, and managed Good Harbor Consulting for a decade. During that time, he has published five books, including Against All Enemies: Inside America's War on Terror (Free Press, 2004).
Eliot A. Cohen
Robert E. Osgood Professor of Strategic Studies, Johns Hopkins School of Advanced International Studies
Eliot A. Cohen is the founding director of the Philip Merrill Center for Strategic Studies at the Johns Hopkins University's School of Advanced International Studies (SAIS). After teaching at Harvard University and the Naval War College, he served on the policy planning staff of the Office of the Secretary of Defense before joining SAIS in 1990. As Counselor in the Department of State from 2007-2008, he advised Secretary Condoleezza Rice on strategic issues. He is a co-founder of the John Hay Initiative, a volunteer network of conservative internationalist foreign policy professionals, and writes the "Sinews of Peace" column at The American Interest. His forthcoming book, The Big Stick: The Limits of Soft Power and the Necessity of Military Force will be published in 2016 by Basic Books.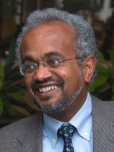 Shantayanan Devarajan
Chief Economist, Middle East and North Africa Region, World Bank
Shantayanan Devarajan is chief economist for the Middle East and North Africa region at the World Bank Group. Since joining the Bank in 1991, he has served as the chief economist for the South Asia region, the Africa region, and the Human Development Network, and as principal economist and research manager for public economics in the Development Research Group. Devarajan was the director of the World Development Report 2004, Making Service Work for Poor People. Prior to joining the World Bank, he was on the faculty of Harvard University's John F. Kennedy School of Government. The author or co-author of over 100 publications, Devaranjan's research covers public economics, trade policy, natural resources and the environment, and general equilibrium modeling of developing-country economies.
Nabil Fahmy
Former Egyptian Foreign Minister and Ambassador to the United States
Nabil Fahmy is the founding dean and professor of practice of the School of Global Affairs and Public Policy at The American University in Cairo. He served as foreign minister in the interim government of the Arab Republic of Egypt from July 2013-June 2014. In that period of transition, Fahmy steered the course of the country's diplomacy though a critical phase while restructuring the ministry to address future challenges. During his distinguished diplomatic career, Fahmy served in numerous national and multilateral positions, including as Egyptian ambassador the United States from 1999-2008 and to Japan from 1997-1999. In the field of nuclear disarmament he served on the Committee on Principles on Promoting International Cooperation in the Peaceful Uses of Nuclear Energy, the United Nations Advisory Board on Disarmament Matters, and the International Atomic Energy Agency Board of Governors.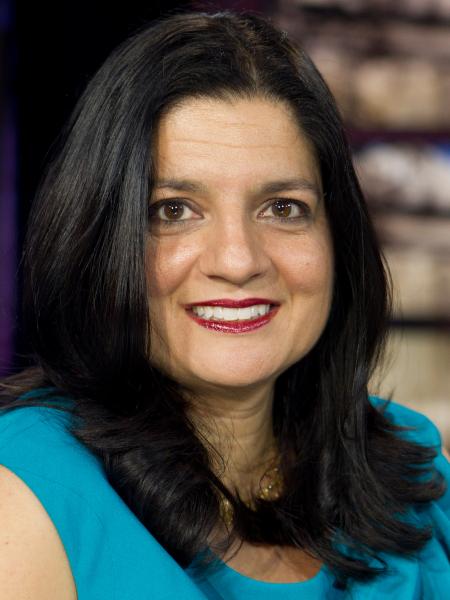 Indira Lakshmanan
Foreign Policy Correspondent
Indira Lakshmanan has covered international affairs and elections from Washington and 80 countries, interviewing U.S. and foreign leaders and traveling with presidents, secretaries of state, and candidates. She's currently a Washington columnist for The Boston Globe and a contributor to Politico Magazine. Lakshmanan was a senior correspondent at Bloomberg for eight years, covering foreign policy and politics from Washington and around the world, with a focus on the Iran nuclear talks and the rise of Islamic State. She has traveled with Secretaries of State John Kerry and Hillary Clinton, and interviewed Clinton numerous times. For two years, she wrote a "Letter from Washington" column for the overseas edition of The New York Times; for twelve years prior, she was a foreign correspondent in various bureaus on three continents. She has served as guest-host for NPR programs, including "The Diane Rehm Show" and contributed from the U.S. and abroad to PBS "NewsHour," among other broadcasts.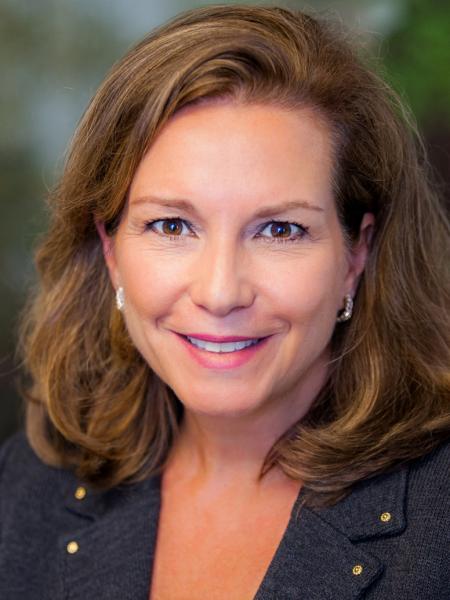 Mary Beth Long
Senior Associate, M B Long & Associates, PLLC
Mary Beth Long is a nonresident senior fellow at the Foundation for the Defense of Democracies and serves as co-chair of the John Hay Initiative's Middle East committee.  From 2013-2016 she served as a senior subject matter expert for the Supreme Allied Commander of NATO and as senior international advisor to the Minister of Defense of Colombia. From 2007-2009, Long served as the first female assistant secretary of defense for International Security Affairs. In that Pentagon position she chaired NATO's High Level Group, responsible for nuclear policy. She has more than a decade of CIA operational experience on terrorism and security issues and has advised several Fortune 500 companies and Presidential candidates on international affairs and security. Long founded Metis Solutions LLC, recognized in Inc. magazine's list of fastest growing companies in 2014 and 2015.
Mohsen Milani
Executive Director, Center for Strategic and Diplomatic Studies, and Professor, Politics, University of South Florida
Mohsen Milani has led the Center for Strategic and Diplomatic Studies at the University of South Florida since its founding in 2012. He was a department chairman at the university from 1998 to 2012. Milani previously served as a research fellow at Harvard University, Oxford University, and Foscari University in Italy. He is the author of over 70 publications; his book, The Making of Iran's Islamic Revolution: From Monarchy to Islamic Republic (Westview Press, 1994) is used as required reading in many universities across the U.S, Europe, Japan, Canada, and Iran. His recent publications include "Iran and Russia's Uncomfortable Alliance" (Foreign Affairs, 2016), "Iran's Strategy in the Syrian Civil War" (The Washington Quarterly, 2013), and "Iran's Policy Toward Iraq" (USIP, 2010). Private and government institutions have engaged him as a consultant on Iranian policy, and he has testified in committee hearings in the U.S. Congress as a subject matter expert.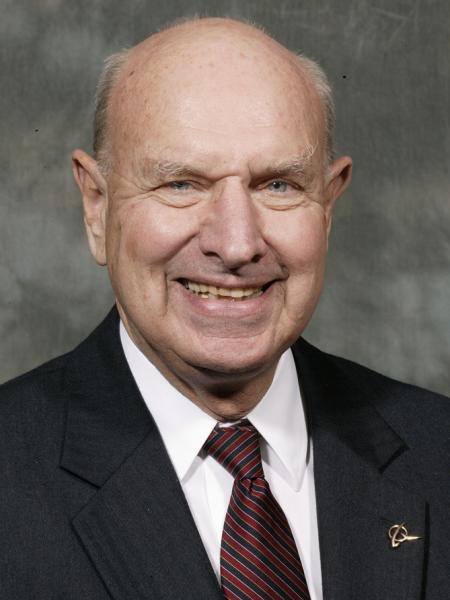 Ambassador (ret.) Thomas R. Pickering
Former Under Secretary of State and Ambassador to the UN, Russia, India, Israel, El Salvador, Nigeria, and Jordan
Thomas R. Pickering is the vice chairman of Hills and Company, which provides counsel to a number of major U.S. enterprises. Previously, he served five decades in the U.S. Foreign Service, earning the rank of Career Ambassador. In his distinguished career, Pickering served as U.S. ambassador to the Russian Federation, India, Israel, El Salvador, Nigeria, and the Hashemite Kingdom of Jordan, and was the U.S. Permanent Representative to the United Nations from 1989-1992. He received the Distinguished Service Award, the Department of State's highest honor, in 1996. He was U.S. Under Secretary of State for Political Affairs from 1997-2001. From 2001 to 2006 he was senior vice president for international relations at the Boeing Company and a member of the firm's Executive Council. In 2012, he chaired the Benghazi Accountability Review Board at the request of Secretary of State Hillary Clinton.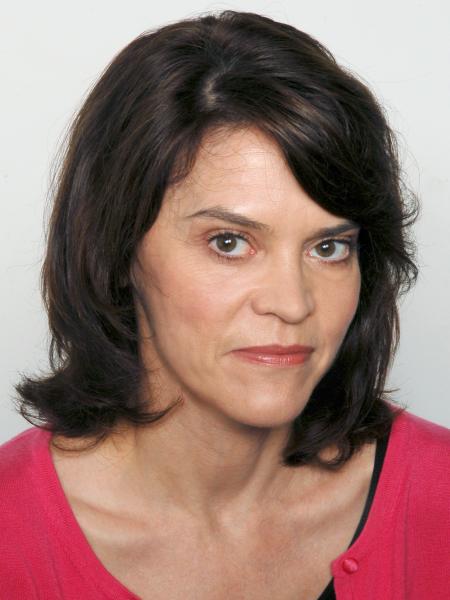 Barbara Plett Usher
BBC's State Department Correspondent
Barbara Plett Usher is the BBC's State Department Correspondent. She reports on U.S. foreign policy and international affairs, and has recently covered the Iran nuclear deal, the restoration of diplomatic ties with Cuba, and the attempts to negotiate a political solution to the Syria conflict. Ms. Usher has worked as a foreign correspondent for 23 years, most of that time for the BBC. She has been based in the Middle East, South Asia, and at the United Nations in New York. Her reporting from the field has covered major regional events, including the death of the Syrian President Hafez al Assad, the Israeli withdrawal from Lebanon, the second Palestinian intifadah, the end of military rule by Pakistan's General Pervez Musharraf, the assassination of then-opposition leader Benazir Bhutto, and the Security Council's response to the revolutions known as the Arab Spring.
The Honorable Nicholas J. Rasmussen
Director, National Counterterrorism Center
Nicholas Rasmussen was sworn in as the director of the National Counterterrorism Center (NCTC) in 2014, having previously served as the deputy director since 2012. Prior to returning to NCTC, he served on the National Security Council (NSC) staff as special assistant to the President and senior director for counterterrorism, where he was responsible for providing staff support to the President, the National Security advisor, and Homeland Security advisor on counterterrorism policy and strategy. From 2004-2007, Rasmussen served in senior policy and planning positions at NCTC. From 2001-2004 he served on the NSC staff as director for regional affairs in the Office of Combating Terrorism, where he focused on Middle East, Southeast Asia, and related counterterrorism issues in the period after September 11, 2001. He was special assistant to the State Department's Special Middle East Coordinator from 1996-2001, providing support to the Arab-Israeli peace process. He worked as a foreign affairs analyst in State's Bureau of Political-Military Affairs from 1991-1994, focusing on Persian Gulf security issues following Operation Desert Storm, including negotiation for U.S. forces' access and basing in Bahrain, Kuwait, Qatar, the United Arab Emirates, and Saudi Arabia.
Elizabeth Schrayer
President & CEO of the U.S. Global Leadership Coalition
Elizabeth Schrayer is the president & CEO of the U.S. Global Leadership Coalition (USGLC), an organization that seeks increases in the International Affairs Budget to support strategic investments in U.S. development and diplomacy. Under her leadership, the USGLC has spread nationwide and boasts a bipartisan Advisory Council chaired by General Colin Powell, which includes every living former Secretary of State, as well as a National Security Advisory Council comprising nearly 200 retired three and four-star generals and admirals. Schrayer is also president of Schrayer & Associates, Inc., a nationwide political consulting firm, and is a member of USAID's Advisory Committee on Voluntary Foreign Aid (ACFVA). She served as the national political director of the American Israel Public Affairs Committee for more than a decade and founded the Congressional Human Rights Caucus during her time on Capitol Hill.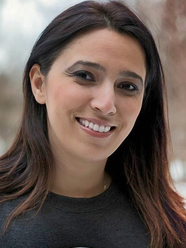 Lina Sergie Attar
CEO and Co-Founder,  Karam Foundation
Lina Sergie Attar is the co-founder and CEO of Karam Foundation, a non-profit organization seeking to build a better future for Syria through innovative educational programs, smart aid distribution, and sustainable development projects initiated by Syrians for Syrians. Sergie Attar is a Syrian-American architect and writer from Aleppo who frequently travels to the Syrian border in southern Turkey to run Karam's programs. She co-developed Karam's Innovative Education initiatives, including the creative therapy and holistic wellness program for displaced Syrian children, and the Karam Leadership Program, an entrepreneurship and technology program for Syrian youth. She is also co-founder of the How Many More? Project and serves on the board of directors of The Syria Campaign. She was named one of GOOD magazine's 2016 GOOD 100 for Karam's innovative work with Syrian refugees. Her articles and essays have been published in the New York Times, Foreign Policy, and Politico.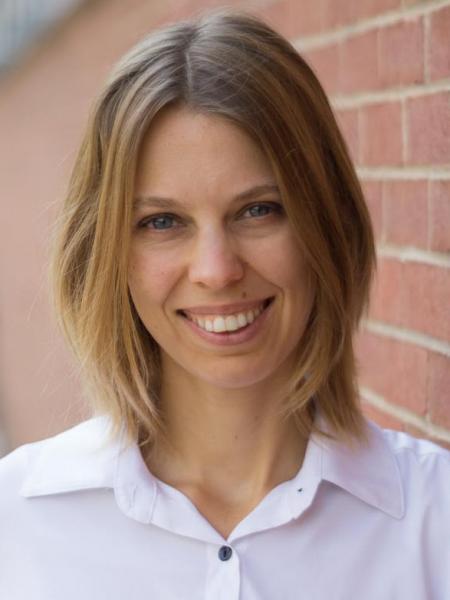 Juliette Tolay
Assistant Professor of Political Science, Penn State Harrisburg
Juliette Tolay is assistant professor of political science at the School of Public Affairs at Penn State Harrisburg. With expertise on asylum and migration, foreign policy, and public attitudes, her research and publications focus on Europe, Turkey, and the Middle East. She recently conducted research on public opinion toward Syrian refugees, drawing on data from polls and social media both in Turkey and in the U.S. She is a former fellow at the Transatlantic Academy, where she conducted research on Turkish foreign policy and co-authored the book, Turkey and Its Neighbors: Foreign Relation in Transition (Lynne Rienner, 2011.) In 2010 Dr. Tolay received the first prize in the Sakip Sabanci International Research Award competition with a paper on multiculturalism in Turkey. She has worked and conducted research in Turkey, France, Germany, Azerbaijan, Tajikistan, Syria and Israel.
James Zogby
President, Arab American Institute
James Zogby is the founder and president of the Arab American Institute (AAI), an organization which serves as the political and policy research arm of the Arab American community and seeks political empowerment for Arab Americans across the U.S. He is also the managing director of Zogby Research Services, LLC, which specializes in research, communications, and polling across the Arab world. Zogby is a member of the Executive Committee of the Democratic National Committee, co-chair of the party's Resolutions Committee, chair of its Ethnic Council, and served on the party's 2016 platform drafting committee. In September 2013, President Obama appointed him to the United States Commission on International Religious Freedom, on which he still serves. He has written "Washington Watch," a weekly column on U.S. politics for the major newspapers of the Arab world, since 1992.
2016 Annual Conference:   Banquet  |  Conference  |  Luncheon