Lingering conflict systems and US policy
Paul Salem
President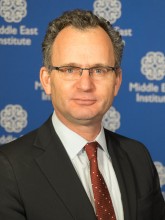 The Middle East in 2018 remained mired in three conflict systems: one between Iran and several of its neighbors; one among Sunni states; and one between Israel and Palestine. The first conflict system grew worse as the US withdrew from the Iran nuclear deal and ramped up sanctions, and Iran doubled down on its proxy military presence in Syria, Lebanon, Yemen, and Iraq; this conflict system continues to fuel regional instability, radical and terrorist dynamics, and civil wars. The second conflict system, which pits Saudi Arabia, Egypt, and the UAE against Qatar and Turkey, got neither markedly worse nor better in 2018; it continues to prevent regional cooperation and stabilization, cripples the Gulf Cooperation Council, and fuels the civil war in Libya. The third is the longest lived of the three conflict systems; it erupted into renewed clashes in Gaza and continued tension in the West Bank, and hype about the "deal of the century" proved to be just that. The Israel-Palestine conflict no longer generates conflict between Israel and the main Arab states — indeed, several have moved into quiet cooperation with Israel in some areas — but it continues to resonate widely in the Arab and Muslim worlds, and helps radical groups, both Sunni and Shiʿi, to mobilize support.  
More broadly, Iraq tried to build on its victory over ISIS last year, holding parliamentary elections and forming a new government. The Assad regime claimed victories in the areas around Damascus as well as in the southwest, and still faces a large rebel presence in Idlib province, and Turkish and American presences in the northwest, northeast, and southeast; Russian attempts to forge some kind of political or constitutional compromise and change the discussion to reconstruction have so far failed. In Yemen, the conflict only grew worse in 2018 with more loss of life, famine, and disease; peace talks in Sweden late in the year give some hope that the downward spiral could be slowed or reversed. The conflict in Libya dragged on, but not with the intensity of others in the region; peace talks in Italy late in the year also gave hope that UN-led diplomacy might bear some fruit. The Afghan war remained mired in painful stalemate through 2018 as well, and attempts to start negotiations with the Taliban have so far not made any significant headway.
At the US policy level the year's biggest development was the decisive withdrawal from the Iran nuclear deal and the reimposition of sanctions. The main unforeseen development was the fallout surrounding the assassination of Jamal Khashoggi on Oct. 2, which snowballed into the largest crisis in US-Saudi relations since the events of Sept. 11, 2001. The two developments run counter to each other, as a close partnership with Saudi Arabia is central to Washington's anti-Iran strategy. Iran is unlikely to be responsive to US administration pressure to cave or negotiate; instead, it is looking to weather the storm, at least until the US elections in 2020. The other noteworthy policy development relates to Syria, in which the US administration finally made clear that its presence in northeast and southeast Syria is long term — or at least until the policy is upended by a sudden presidential tweet. On other fronts, the US effort in Afghanistan remains mired in stalemate, and Trump's promise of a peace deal in the holy land did not materialize. The president did, however, revamp his foreign policy team during 2018, with a new secretary of state, a new national security advisor, and at the end, a new UN ambassador. Secretary of Defense James Mattis remained the element of continuity. 
A decisive year in Syria
Charles Lister
Senior Fellow, Director of Countering Terrorism & Extremism program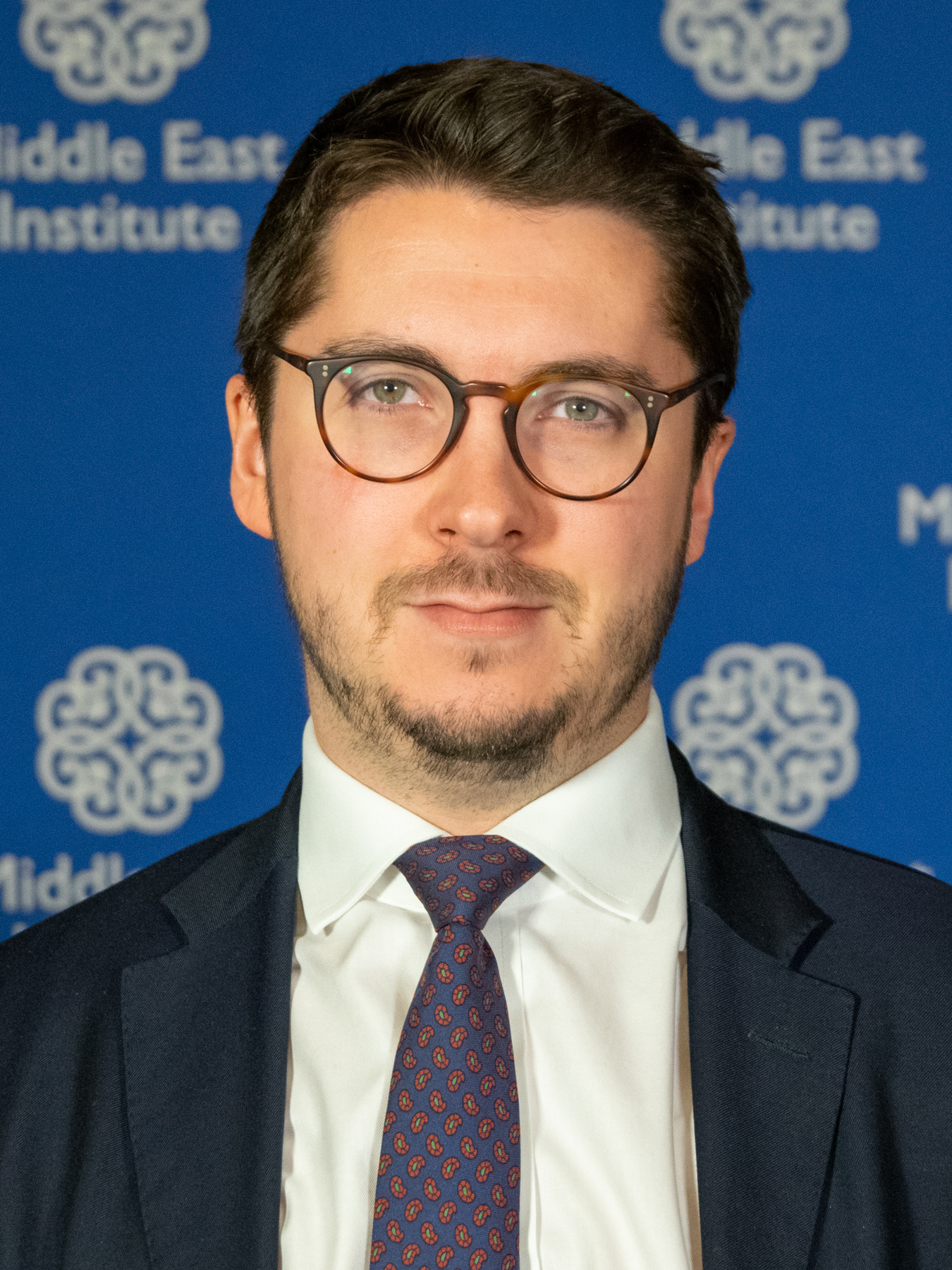 2018 has been a decisive year in the Syrian crisis, particularly for the Assad regime, whose survival appears now to have been secured. Whether this will equate to a victory, however, remains to be seen, as there are still huge and potentially insurmountable challenges. After eight years of conflict, the Syrian state has been crippled; the nation ripped apart; and the country divided into distinct zones under the control or influence of external actors. 
Syria's opposition may be weaker than ever before, but the sentiments and socio-political realities that gave birth to its revolution are stronger now than in 2011. That will remain an invaluable commodity for extremist groups going forward. The regime, meanwhile, has secured its own survival through a strategy of catastrophic destruction, frequently employing war crimes to suppress its opponents and to deter game-changing international intervention. Today, the regime faces a loyalist population waking up to "post-war" life and expecting to see light at the end of the tunnel. Their increasingly clear disappointment and concern may prove just as much of a challenge as anything it's faced thus far.
On the geopolitical level, Russia assumed a position of primacy in 2018, as the central arbiter of Syria-wide political and military tracks in Astana and Sochi; in pulling NATO member Turkey deeper into its orbit; in coaxing US allies Israel and Jordan into dropping the opposition in favor of the regime; and in preventing an often intense Israeli-Iranian hostility from escalating into all-out war. Even the United Nations' efforts at political negotiations were effectively swallowed up and reshaped by Moscow, into prioritizing a Russian initiative: constitutional reform. The Western-favored Geneva track of negotiations, meanwhile, suffered another year of untreated bleeding, with the scheduled departure of UN Special Envoy Staffan de Mistura in December auguring poorly for a process paired genuinely to UNSCR 2254.
Yemen: A bitter year ends with a glimmer of hope
Gerald Feierstein
Senior Vice President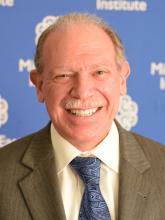 A tentative agreement among the Yemeni parties on a set of confidence building measures, brokered by UN Special Envoy Martin Griffiths, raised hopes as 2018 ended that the four-year-old Yemen civil war might be turning a corner. Prospects for the success of the agreement remain uncertain. Previous deals have never been implemented, and many of the details of the Stockholm agreement regarding the port of Hodeida, a prisoner exchange, and a humanitarian corridor to relieve Taiz are still to be ironed out. Moreover, one of the hoped for measures up for negotiation, re-opening the airport in Sana'a, was left on the table. Nevertheless, as the first meeting of the parties in over two years, Stockholm should be considered a qualified success and, hopefully, a prelude to another round of talks early in 2019.
Prior to the meeting in Stockholm, the conflict in Yemen continued to be a source of anger and frustration both domestically and around the world. Growing concern about the extent of the humanitarian catastrophe unfolding was coupled with demands that the Yemeni adversaries and the Saudi-led coalition do more to resolve the conflict and address the population's basic needs. Efforts by the coalition to demonstrate their commitment to Yemeni civilians failed to change the popular narrative in capitals around the world.
A slow-moving offensive on the Red Sea coast launched by Emirati forces with Yemeni allies and aimed at seizing control of the critical port of Hodeida added to global concern over the course of the war. International aid groups, among others, expressed growing fears that a full-scale military operation in the area could result in thousands of civilian casualties and leave the port, a vital entry point for supplies to the majority of Yemenis in the north, inoperable. If implemented, the Stockholm plan for Hodeida could take a major source of international anxiety off the table.
Beyond the actual conflict, Yemen faced mounting challenges over the course of the year. Economic conditions continued to deteriorate, adding to the sense of humanitarian crisis. Demands in the south and the east for greater autonomy generated new tensions with the government and renewed doubts about the durability of Yemeni unity in a post-conflict environment. Divisions in the country were also exacerbated by friction between the government and its international partners. In particular, the UAE appeared to side with secessionist elements in the south and took an aggressive position on Socotra island challenging Yemeni sovereignty. Tensions between the government and the Emiratis forced the Saudis to intervene to hold the coalition together, but the issues that came to the surface in 2018 are likely to persist well beyond the end of the current conflict. 
Libya: Maintaining a stable instability in 2018
Jonathan M. Winer
Scholar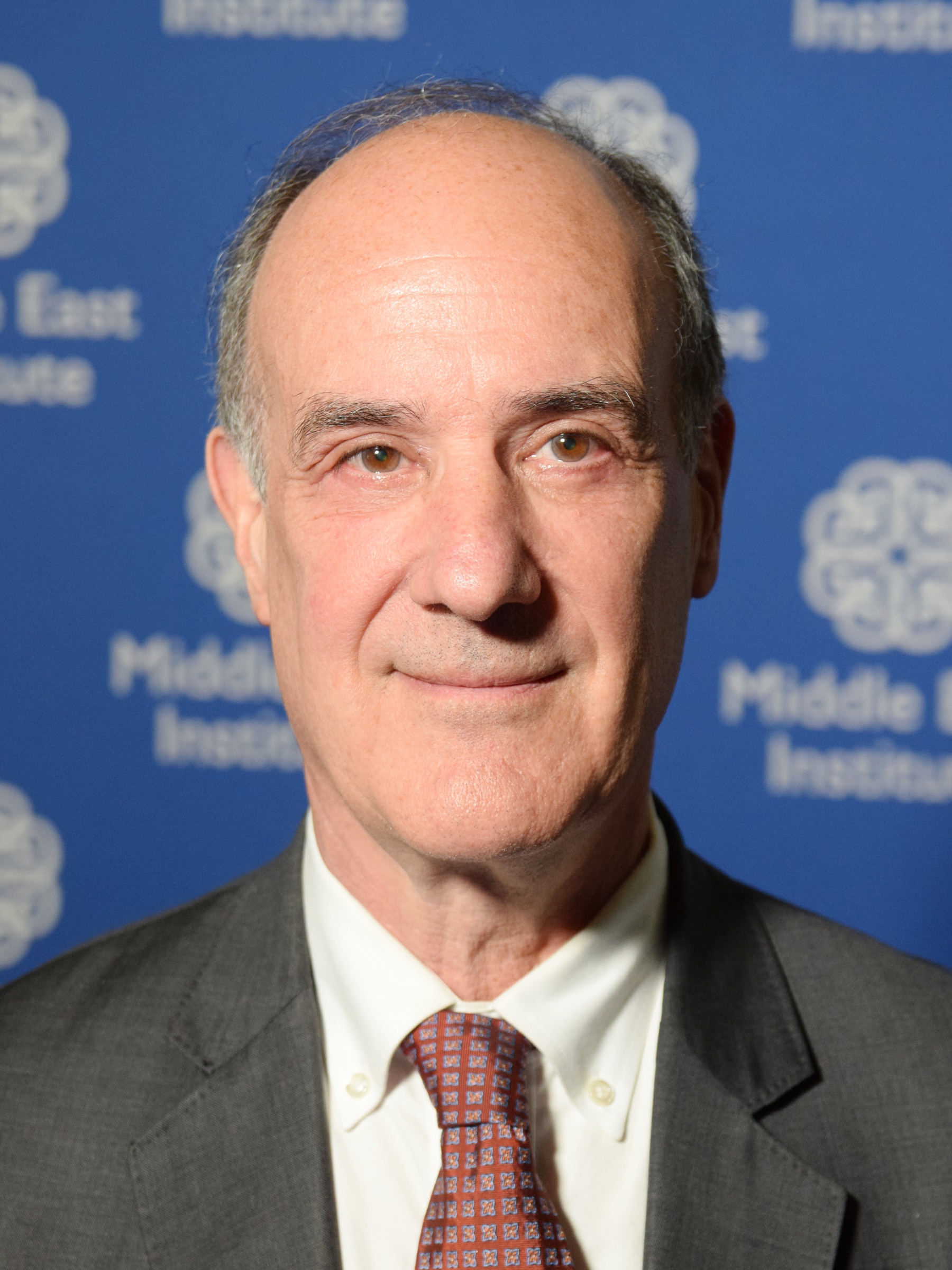 2018 was the year in which Libyans repeatedly appeared at convocations organized by foreign actors, agreed to ambitious plans to move beyond the Libyan Political Agreement made in Skhirat, Morocco three years ago, and then repudiated their commitments as swiftly as they had made them.
Over the course of the year, Libyan political leaders participated in highly publicized joint talks in Cairo, Paris, and Palermo. Talks in March in Cairo on steps to consolidate the military establishment of Libya were followed by little more than renewed fighting in Tripoli to the west and the oil crescent in the east. An agreement brokered by French President Emmanuel Macron in June on a Libyan constitutional referendum and elections to take place by December 2018 was promptly repudiated by the Libyans when they returned home. In November, Italian Prime Minister Giuseppe Conte secured yet another agreement by Libyans to hold the referendum and elections — but down the road, sometime later in 2019, after a prefatory national conference.
Key actors in Libya remain loath to put at risk their current access to power and money. Rather than take their chances with democracy, they prefer to retain the stable instability that has emerged under Prime Minister Fayez al-Sarraj, featuring militia power-grabs in the west, terrorist cells here and there, and semi-secession in the east, which also provides the military leader of the eastern-based Libyan National Army, General Khalifa Hifter, the opportunity to continue to seek total power at some future date. 
In reality, what Libya's political leaders did in 2018 was stall. And they did that, if little else, very well.
The localization of jihad
Charles Lister
Senior Fellow, Director of Countering Terrorism & Extremism program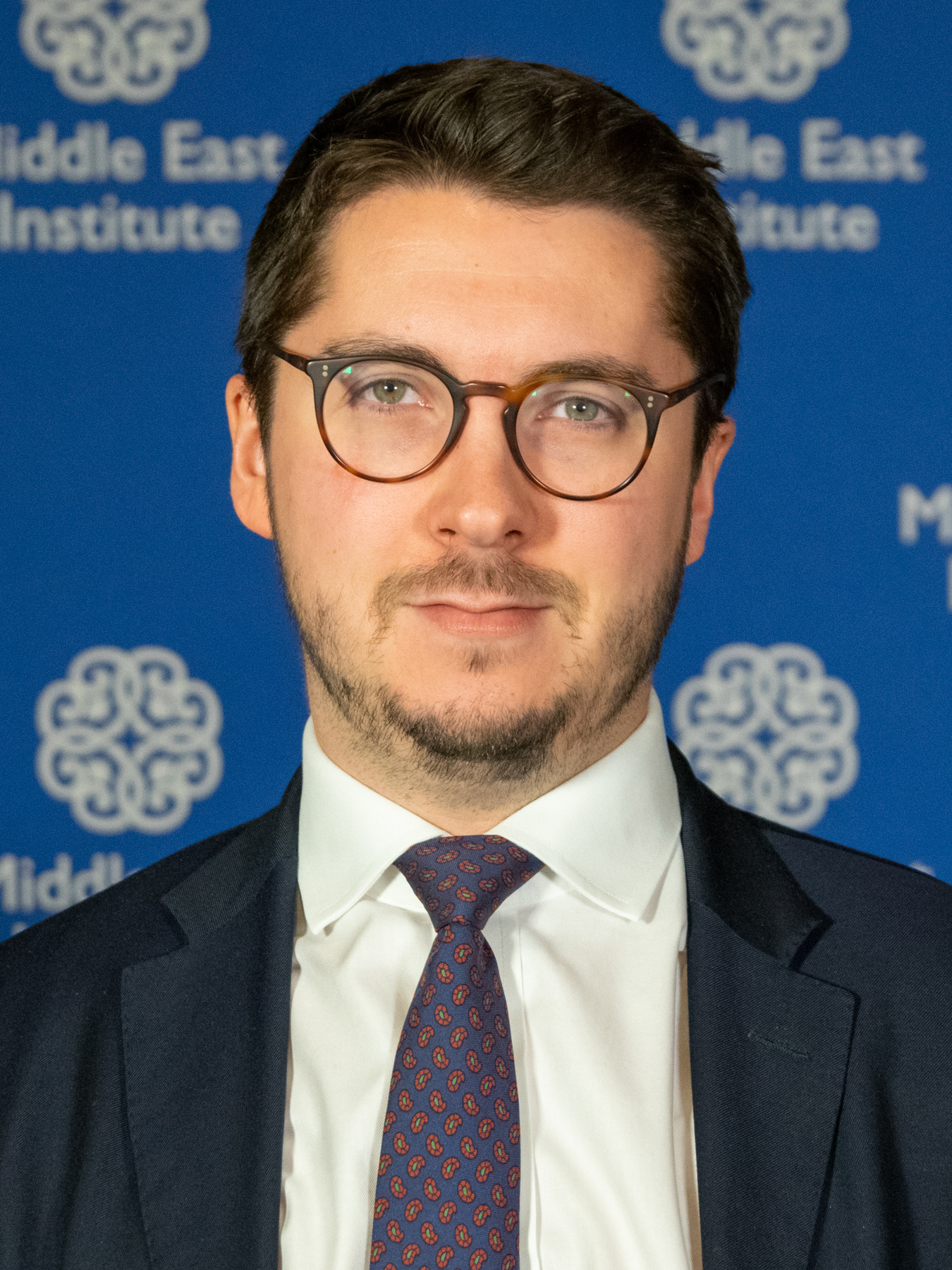 Substantial progress was made in suppressing terrorist organizations in the Middle East in 2018, though the underlying drivers that fueled their earlier rise remained largely in place. This may have resulted in a reduced terrorist threat — both regionally and globally — but it has also encouraged the "localization" of terrorist movements, which have embedded more deeply within otherwise existing insurgent landscapes. This raises the risk of such movements surviving at a diminished level in the short term and achieving a gradual re-expansion into the medium and long term, particularly as conditions remain unstable and other ethnic, sectarian, and socio-political root causes are unchallenged. 
As 2018 comes to a close, approximately 99.5% of ISIS's territorial caliphate has been recaptured in Iraq and Syria, but already signs of the movement's recovery are clear. In Iraq, ISIS-linked attacks are slowly rising and the Iraqi state appears minimally equipped to deal with what is now a law enforcement and intelligence challenge — a situation that looks eerily similar to 2010-12. More broadly, ungoverned spaces in eastern Syria and western Iraq look set to be ISIS's strategic depth going forward, as it seeks to extend its tentacles back into society and to undermine confidence in local and national governments.
Al-Qaeda, meanwhile, has struggled to deal effectively with its regional affiliates' embrace of localized struggles, resulting in splintering in Syria and an intense and often hostile debate regionally about the right path forward. An ageing and bookish Ayman al-Zawahiri looks increasingly distant and detached from the dynamic realities of insurgency in Syria, Yemen, Mali, and North Africa. This has created new challenges, in the form of locally-focused jihadi-minded insurgencies more intrinsically rooted in local conflict dynamics; and also new global terrorist threats, as smaller bands of al-Qaeda loyalists turn inward and look to exploit broader Islamist safe-havens both to survive and potentially plot external operations.
Iran: No sign of a letup despite "maximum pressure"
Alex Vatanka
Senior Fellow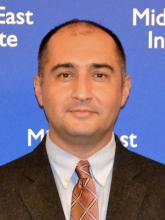 For the Islamic Republic, 2018 was about figuring out ways to circumvent the Trump administration's "maximum pressure" campaign. By the end of the year, Tehran was still hoping the Europeans would help find ways to save the 2015 nuclear agreement. Europe likely will find a mechanism to allow for banking services and trade, without which Tehran says it will resume its nuclear program at a scale and scope of its choosing. 
Meanwhile, the political fight in Tehran over who is responsible for Iran's numerous problems continued unabated. The fight is not really about competing policy ideas. In fact, there is no sign of anyone in the Iranian political scene introducing any new and credible policy solutions. Instead, it's about who is responsible for the state of the economy, the menace of corruption, mismanagement, and costly foreign policy priorities. And yet, since May 2018 when the US abandoned the nuclear deal with Tehran, the elected president, Hassan Rouhani, has moved closer to the unelected supreme leader, Ali Khamenei. Many of Rouhani's supporters had hoped he would distance himself from the supreme leader, but the beleaguered president has so far opted to do the opposite. He wants Khamenei to protect him from the far right, which has waged a public campaign against him. As far as the Iranian general public is concerned, Rouhani's latest political maneuverings indicate that he has run out of policy ideas and is only looking to survive the next two years in office. In 2018, Rouhani doubled down by reaffirming his ties to the old circle that has been his political home since he launched his presidential career cast as a moderate. 
Washington had hoped that reimposing sanctions would force the Iranians to rethink some of their foreign policy or at least return to the negotiating table to strike a new deal. This is not, at least so far, where the Iranians are heading. Instead, they began to prepare their population for a period of extreme economic pain and disruptions in everyday life. As Rouhani and other top officials are openly warning, the next few years could be as unpleasant as the period of the Iran-Iraq War. At this point, the only solace Iranian officials can offer their people is that the Trump presidency will eventually end, either in 2021 or in 2025.
For the GCC, a year of stasis
Gerald Feierstein
Senior Vice President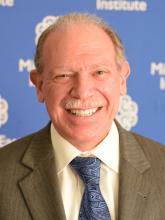 The Gulf Cooperation Council (GCC) ended 2018 roughly where it began: The December summit in Riyadh cemented in place the frozen intra-GCC conflict that has pitted Qatar against Saudi Arabia, the United Arab Emirates, and Bahrain since mid-2017. Qatar's decision to withdraw from OPEC as of the beginning of 2019 further underlined its growing distance from its immediate neighbors. The Saudis and Emiratis, meanwhile, remain mired in a civil conflict in Yemen. And, despite the Trump administration's decision to pull out of the Iran nuclear deal and reimpose sanctions on Tehran, there's been little change in the regional balance of power between Iran and the Gulf states.
Internally, the GCC states witnessed little movement over the course of the year.  Parliamentary and local government elections in Bahrain were billed as a success story by the authorities but otherwise heavily criticized by observers over the official crackdown on prominent opposition groups.
The exception to the rule has been Saudi Arabia. Crown Prince Mohammed bin Salman's (MbS) involvement in the brutal murder of journalist Jamal Khashoggi cast a harsh light on the kingdom's unsavory pattern of domestic abuses under King Salman, including arbitrary arrests and detentions of prominent business and government leaders, civil society activists, women activists, and dissident religious leaders. Human rights violations included credible allegations of torture.  International responses to the Saudi reports have been sharp, including a unanimous vote in the US Senate charging MbS with responsibility for the Khashoggi killing despite the administration's defense of the crown prince. 
The Senate move reflects a broader decline in Saudi Arabia's international standing.  Riyadh's over-the-top reaction to a relatively mild Canadian critique of its human rights record generated doubts about the stability of Saudi leadership. A number of Western governments, including Germany, announced that they would suspend arms sales to the Saudi military over concerns about its engagement in Yemen.
The Saudi economy also flagged as the government announced it was suspending efforts to advance the Saudi Aramco IPO, a centerpiece of its ambitious Vision 2030 project. Foreign direct investment in the Saudi private sector suffered as major potential partners stayed away in the aftermath of the Khashoggi killing amid residual concerns about the legal system in the wake of the Ritz-Carlton arrests.
Thus, as 2018 came to a close, the Saudi leadership confronted international and domestic challenges perhaps unprecedented in the years since the end of World War II.
Mixed news for Egypt in 2018
Mirette F. Mabrouk
Senior Fellow, Director of the Egypt program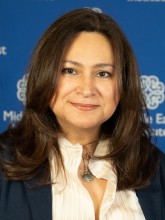 Despite consistent attempts by analysts to describe Egypt in dichotomous terms, either singing praises or levelling accusations, the country refuses to play along with simplistic assessments. The year has been a mixed ripple of news, with heartening economic developments and increased stability and security both coming at a cost. 
A series of austerity measures pushed through this year, as part of a broader economic reform program, saw cuts in subsidies on basic commodities – water, electricity, public transport, and fuel to name a few – requiring Egyptians to punch new holes in their belts to tighten them even further. However, the reform program, backed by a $12 billion Extended Fund Facility from the International Monetary Fund (IMF), has made huge strides in improving Egypt's macro outlook. The IMF-backed program has attracted billions of dollars in foreign direct investment (FDI), replenishing seriously depleted foreign reserves. Egypt has sold more than $13 billion in foreign-currency-denominated bonds since 2016. Its first Euro-denominated bond, issued in April of this year, was oversubscribed. Egypt has said it will not be asking for further loans from the IMF. New investors are looking to establish a toehold, notably China, which aims to invest $15 billion next year. Egypt appears to be dragging itself out of its financial hole.
The government has also scrambled to try to provide essential public services, among them the distribution of over LE 1.1 billion ($61 million) under the Ministry of Social Solidarity's Takaful and Karama program, a cash transfer scheme designed to shield approximately 10 million of Egypt's most vulnerable from the impact of the economic reform program, and a massive and successful campaign to test for and treat Hepatitis C.
However, headlines about encouraging economic news have jostled for space with those about shrinking domestic civic freedoms. The European Parliament adopted a resolution on Dec. 13th condemning "continuous restrictions on fundamental democratic rights" and there are rumors of constitutional amendments to increase the presidential term limits. 
Another tumultuous year for Turkey
Gonul Tol
Director of Turkey Program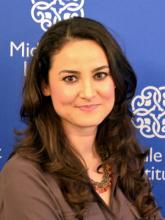 2018 was another tumultuous year for Turkey. The year's most important development was the currency crisis. In the summer, the Turkish lira fell sharply, making it the world's worst-performing major currency. The crisis was largely the result of years of economic mismanagement, but tensions in Turkey-US ties exacerbated the situation. The Trump administration slapped sanctions on two Turkish officials after Ankara failed to release an American pastor jailed in Turkey on terrorism charges, and then doubled tariffs on US imports of Turkish steel and aluminum products. The US measures sent both the Turkish currency and bilateral ties to their lowest levels in over a decade. 
But something good came out of the country's economic troubles and tension with Washington. Turkey was forced to release Pastor Andrew Brunson a few months later and mend its badly damaged ties with its European allies. After a bad 2017, Turkey and Germany decided to fix their relationship in 2018. President Erdogan, desperate for an economic lifeline, praised the German chancellor and Turkey's ties to Europe in an official visit to Germany. Chancellor Merkel was equally generous, hinting that Germany could provide financial aid if necessary when Turkey was in the midst of the currency crisis. In an effort to normalize ties, the Netherlands and Turkey exchanged ambassadors who had previously been withdrawn after the Dutch barred Turkish officials from campaigning among the Turkish diaspora there in the run-up to Turkey's April 2017 constitutional referendum. 
Turkey's problems with the US and economic troubles forced it to seek out new friends and reinforce ties with old ones. Its commercial relationship with China is growing rapidly, and Ankara hopes to cultivate even closer trade ties within the framework of the Belt and Road Initiative. Relations with Russia remained close as well. The two signed a deal to prevent a regime offensive in Idlib in Syria's north-west, creating a demilitarized zone in the area, and deepened their energy cooperation through the construction of Turkstream, a pipeline that will carry natural gas from Russia to Turkey across the Black Sea. 
But it was not just the US that Turkey ran into problems with in 2018. The killing of Saudi journalist Jamal Khashoggi in the Saudi consulate in Istanbul strained Turkey's relations with Riyadh, already complicated by Ankara's support for the Muslim Brotherhood and Qatar after the Saudi-led blockade.
A violent stalemate in Afghanistan
Ahmad Majidyar
Senior Fellow and Director of IranObserved Project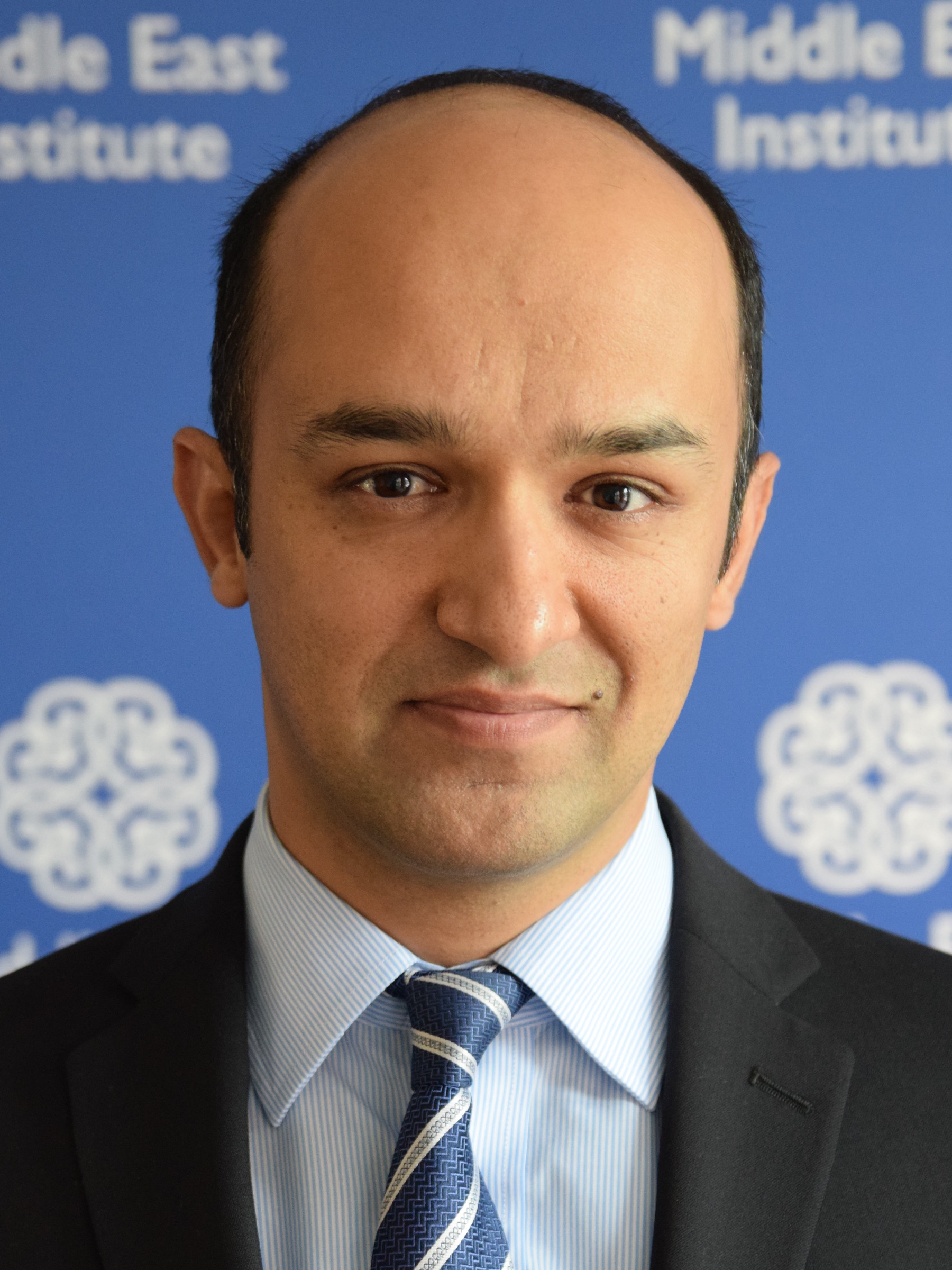 It was yet another violent and tumultuous year in Afghanistan as the prospect for peace proved elusive. While the war remained strategically stalemated, the Taliban stepped up violence and retained its momentum on the battlefield. The insurgents made territorial gains in rural regions, assassinated top Afghan officials, and carried out high-profile attacks in Kabul and other major cities. But the militants also encountered setbacks this year: They were not able to capture and control any population centers and sustained a higher number of casualties as a result of a spike in US air strikes. In a major blow to the Taliban, their efforts to disrupt the parliamentary elections largely failed as the Afghan people braved their threats and reaffirmed their commitment to democracy and the ruling political system. This year's parliamentary polls also saw a record number of women and young candidates running for office.
A year on, it is also clear that the Trump administration's South Asia strategy has not produced any tangible results. The intensification of the military campaign has failed to weaken the Taliban and force them to negotiate a political settlement to end the war. Nor has Washington's coercive diplomacy compelled Pakistan to abandon its support for the Afghan militants. Counterterrorism operations against foreign terrorist groups operating in Afghanistan also had mixed results. The US-led coalition managed to reverse ISIS's momentum, but al-Qaeda appears to be trying to make a comeback in the southern and eastern regions.
Fresh momentum in talks with the Taliban has raised hopes for a negotiated end to the conflict as Taliban representatives and senior US officials have held several rounds of talks in Qatar. But the talks have yet to result in a roadmap for peace as the insurgents refuse to directly negotiate a settlement with the Afghan government.
Another remarkable year for Pakistan
Marvin G. Weinbaum
Director, Afghanistan and Pakistan Program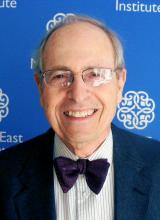 Hardly a year goes by in Pakistan without its being described as remarkable. 2018 has been no exception. Highlighting the year were parliamentary elections that brought to power a reformist-minded government headed by Imran Khan. The elections also witnessed a more concerted effort by Islamic parties, including several extremist groups, to enter mainstream politics. The legal travails of former Prime Minister Nawaz Sharif and many of his party associates occupied the country's attention for much of the year, as did the deep economic crisis that greeted the new government. The tensions between Pakistan and the United States over Afghanistan grew more bitter and transparent, and domestic and world attention was drawn to the case of Asia Bibi — a Christian woman who had been accused of blasphemy and sentenced to death. 
Imran Khan's victory broke a two-party monopoly on power that had prevailed for decades and turned the levers of government over to a charismatic populist who threatened to upend traditional politics with a robust campaign against corruption. Nawaz Sharif, already barred from political office by the courts, was sentenced to imprisonment, as were members of his family, including his younger brother Shehbaz Sharif, former chief minister of Punjab Province. Although later freed, Nawaz Sharif remained in legal jeopardy. The 2018 elections saw the quest for political legitimacy of a party headed by Hafiz Saeed, who is on the UN and US's terrorist lists, and the emergence of a broad alliance of religious parties seeking office. Pakistan is deep in debt, with anemic foreign-exchange reserves and a depreciating currency, prompting Prime Minister Khan to desperately seek foreign financial assistance. President Trump — frustrated with Pakistan's failure to "do more" to bring the Afghan Taliban to the table for peace negotiations — struck hard at Pakistan through insulting tweets and by suspending $1.66 billion in security assistance. The freeing of Asia Bibi resulted in violent demonstrations led by Tehreek-e-Labbaik that shut down several cities and ransacked public property. After first capitulating to this Islamic movement, by the year's end the government had changed tactics and arrested its leaders and many of its activists.  
Israel: The year of broken molds
Eran Etzion
Scholar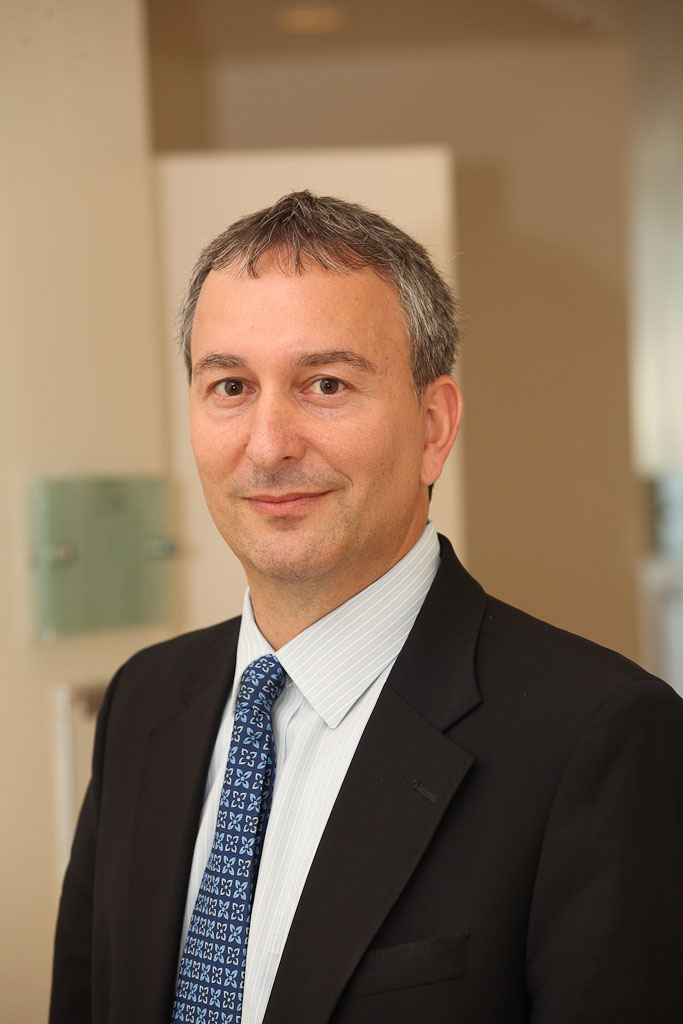 2018 saw two major developments: the US unilateral withdrawal from the Iran nuclear deal, and the public rapprochement between Israel, Saudi Arabia, and other members of the Gulf Cooperation Council. Together, they amount to a major breakage of an old mold. Traditionally, successive US administrations sought to shape a regional security architecture around an Arab alliance, isolating Iran and connecting Israel, based on an Israeli-Palestinian and Israeli-Arab comprehensive peace agreement. 
The Trump-Netanyahu-Mohammed bin Salman coalition has effectively broken this mold. Their strategy seeks to achieve some of the same goals, specifically isolating Iran and connecting Israel to the Gulf, but without the Palestinian component. The new mold is Israeli-Arab normalization and a US-sponsored regional anti-Iran coalition, without any peace agreement. If Obama was accused of "throwing Israel under the bus" by the American and Israeli right, much to their delight Trump has turned the proverbial bus around, to run over the Palestinians. Simultaneously, by design or default, the so-called "deal of the century" has constantly been dangled in front of the parties' eyes. If it does materialize, it most likely will not play a constructive role but rather serve as another tool for mutual recriminations between the Israelis and the Palestinian Authority. With Israel's acquiescence to another agreement with Hamas in Gaza, the stage is set for the coup de grace of the Oslo Accords. 
On Israel's northern front, Russia has put its heavy foot down, essentially dictating the terms for the final stage of the Syrian civil war, in Iran and Hezbollah's favor and against Israel's. By default, Israel's center of attention is therefore gradually turning towards Lebanon. 2019 will be a heated election year, with Netanyahu drawing his final political breaths ahead of a plea bargain or multiple criminal charges. More molds might yet be broken in his — and Trump's — battle for political survival.
Logjam in Lebanon
Paul Salem
President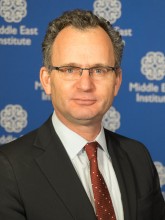 Lebanon recovered from the kidnapping of its prime minister in Riyadh late last year, and moved ahead with long overdue parliamentary elections in May. The election featured a new proportional representation law, and led to a majority for President Michel Aoun's Free Patriotic Movement (FPM), Hezbollah, and their allies, and a significant reduction in seats for Saad Hariri's Future Movement. The elections were followed by an international donors meeting in Paris, which pledged $11 billion. But Hariri, who was designated again as prime minister after the elections, was still unable to form a government eight months later as the year was drawing to a close. This has meant that aid pledges are still pending, and the political and economic situation has been deteriorating. 
Government formation has been stuck along three axes: the representation of Christians between Aoun's FPM and Samir Geagea's Lebanese Forces; the representation of Hezbollah, which is asking for a large service ministry, a move that would draw a negative response from the US and Saudi Arabia; and the representation of Sunnis — the Assad regime is pushing for some of its Sunni allies to share seats in government alongside Hariri. 
The economy has been facing a slowdown and the risk of financial instability. Moody's recently downgraded the country's outlook from stable to negative, and the governor of the central bank is warning that unless a government is formed soon, the country might face more serious consequences.
On the security level, tensions between Israel and Hezbollah remained dangerously high. Major raids and aerial clashes between Israel and Iranian positions in Syria threatened to spill over into Lebanon. Israel has also charged that Iran is providing Hezbollah with GPS-guided missile parts, and repeatedly threatened to take direct action, but so far the mutual deterrence along the Lebanese-Israeli border has held. 
US Israel/Palestine policy hamstrung
Nathan Stock
Scholar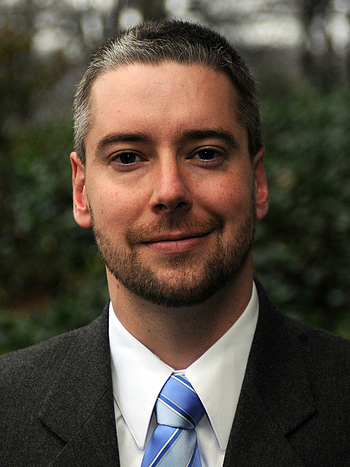 In May 2018, the Trump administration inaugurated the new US embassy in Jerusalem. The administration's Israel/Palestine policy was hamstrung throughout the year because of its recognition of Jerusalem as Israel's capital. The Palestinian leadership continued its freeze in contacts with the White House, and the Trump administration closed the Palestine Liberation Organization's representative office in Washington. Release of their much-ballyhooed peace plan was delayed repeatedly, with Arab state support for the proposal collapsing and the Trump administration lacking contact with one side of the conflict. 
The administration's marginalization from Israel/Palestine diplomacy also meant that it was unable to impact the most volatile theater of the conflict in 2018: Gaza. Since the end of March, Palestinian civil society activists, with support from Hamas, have organized weekly demonstrations along the border with Israel. Nearly 200 Palestinians have been killed by Israeli security forces, while incendiary kites launched from Gaza have caused considerable damage to agricultural land in Israel. The protests were a response to deteriorating conditions in Gaza. The Israeli-Egyptian closure of the territory and economic sanctions imposed by the Palestinian Authority brought the unemployment rate to 53 percent, while the electricity supply had dropped to four hours per day. Faced with the prospect of an explosion of violence between Israel and Gaza, Egypt and Qatar brokered an agreement that brought funds into Gaza to pay some civil servant salaries and purchase fuel for the territory's power plant. These measures have improved conditions on the ground and reduced the threat of war, for now. 
---
The Middle East Institute (MEI) is an independent, non-partisan, non-for-profit, educational organization. It does not engage in advocacy and its scholars' opinions are their own. MEI welcomes financial donations, but retains sole editorial control over its work and its publications reflect only the authors' views. For a listing of MEI donors, please click here.