Originally posted June 2011
In the early 1970s, I taught art classes in three elementary schools in Phoenix, New York. After enduring long snowy and cold winters for ten years, I moved to the Atlanta, Georgia area where the sun shines almost every day. There, I re-entered the field of education, teaching art for Cobb County Schools for 17. During this time, I shared original programs and curriculum in workshops and lectures held at international, national, and state conferences.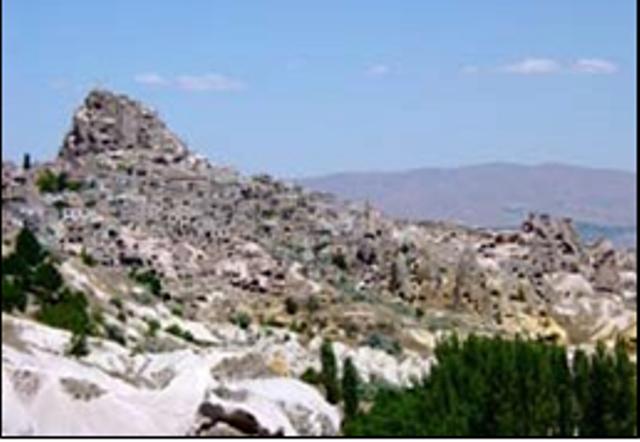 Traveling has always been an integral part of my life and influenced cultural curriculum which I designed and presented to my elementary students. So when my phone rang and Sandra Bird asked me, "Do you want to travel to Turkey?" of course, I said "yes." The trip to Turkey included visiting Istanbul, Ankara, Konya, Bursa, Cappadocia, and the western region, including Troy and Ephesus.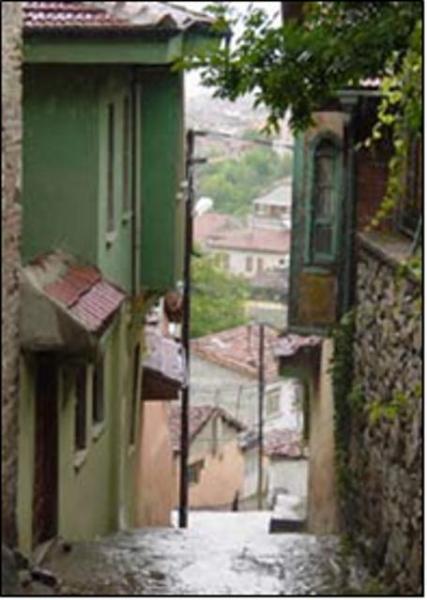 With my sturdy Mavica camera, I snapped over 1,000 photos. Upon our return, Sandra introduced me to Kemal Korucu, Director of the Istanbul Center in Norcross, Georgia. We then set a date to present my work at the Center's small gallery. The exhibition, Windows of Change — a visual narrative of Turkey, was held in 2006.
I became more closely acquainted with the Istanbul Center in 2007 when Sandra asked me to serve as a judge for their art contest. The Istanbul Center's Art and Essay Contest offered an opportunity to promote understanding of the human experience via the arts, encourage engagement with Turkish people, and to advance their country and its rich history. Learning about others' heritage, culture, and beliefs enhance one's knowledge and appreciation of them. As an elementary art teacher, I had witnessed my students' behavior and attitudes change when I taught cultural units on Africa, India, Mexico, and Turkey.
"Land of the Sultans" is a cultural unit I introduced to my students in an effort to encourage them to "discover" Turkey's history, architecture, music, and belief systems. We also explored a traditional form of storytelling using the puppets, Karagoz and Hacivat. Student art activities included marbleizing paper with Arabic calligraphy, Ottoman flower designs on metal foil, geometric patterns on tiles, and the opportunity for the students to design their own "Sultan's throne."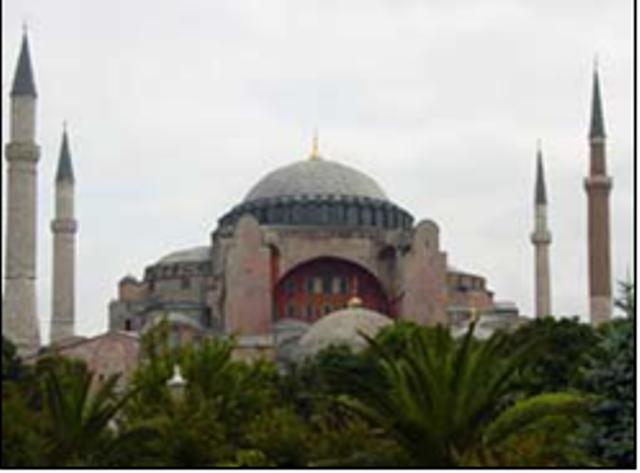 When my art student from Turkey was able to read the Arabic calligraphy on my teaching slides, it was then that the other students took notice of him. He acquired new friends, who asked him to write their names in Arabic. My student's  self-image soared and his participation in school activities increased. My student  had become a star! As a retired elementary teacher, supporting  and participating in the Istanbul Center contest is my way of continuing to help make students "stars."
When we (Sandra, Tarik Celik, Katherine "Kasan" Whitehead, and me) met as an organizing committee in the summer of 2008, we discussed the project criteria, rules, and rubric design. The crucial question was what strategies we could employ to involve teachers so that they would integrate the contest into their own curriculum and motivate students to participate in the contest. I recommended changing the word "contest" to "exhibition."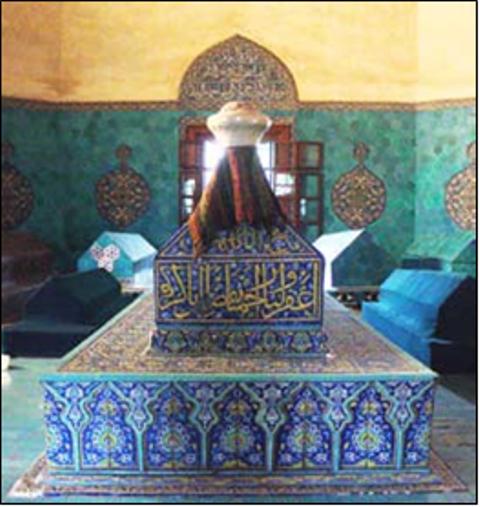 My preference for the term "exhibition" over "contest" reflected several concerns, including the potential adverse effect that a competition might have on students who do not win, and the possibility that it could compromise the aesthetic experience (i.e., limit the diversity of expression due to the interests of the sponsors). However, the Istanbul Center's contest is designed and executed in a manner that ameliorates such concerns. The Center's  contest presents thoughtprovoking themes that are integrated into the classroom setting. The themes have educational value and meet the needs, interests, and concerns of learners and teachers alike.
Many solutions to involve teachers with contest information were devised and eventually implemented. Such materials included contacting school superintendents, administrators and department chairs with contest information, sending e-mails to individual teachers as "reminders," providing posters and pamphlets to the schools.
The most powerful motivations for teachers to participate in the contest were cash awards and a trip to Turkey for winning students, along with their teachers and superintendents. The trip would include visits to Istanbul's mosques and markets; in Ankara, students would walk through Atatürk's mausoleum/museum and a learn about Turkey's ancient past in the Museum of Anatolian Civilizations. Students at Konya would view the Whirling Dervishes and in Ephesus, see the ruins of the historic capital of Roman Asia Minor.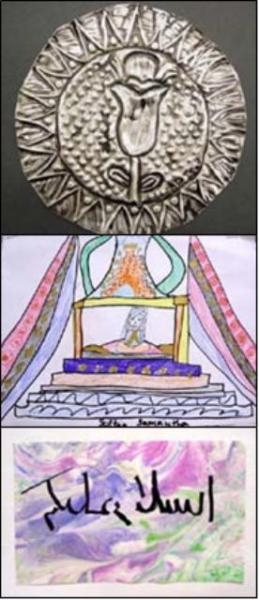 Sandra and I organized lectures that have been delivered at the Georgia Art Education Association Conferences for the past three years. We developed a PowerPoint presentation  on our travels in Turkey showing images from Istanbul, Bursa, Cappadocia, Ephesus, and Troy. Istanbul Center representatives provided information  regarding contest themes, criteria, media, and deadlines. Baklava and black tea was generally provided during these presentations, and a display of winning artworks was set up in the conference hallways. Excited art teachers talked about the contest's concept and were especially intrigued about a possible trip to Turkey.
I also wrote an article in 2009, "Georgia Students Win Trip to Turkey Sponsored by the Istanbul Cultural Center," which appeared in the Georgia Art Education Association's bi-annual publication, Collage. It described the winners and their artworks for the 2008–2009 contest.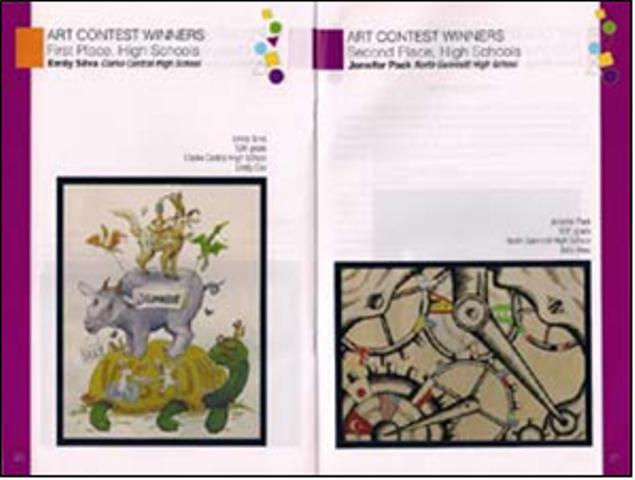 At the most recent committee meetings regarding the art contest, we restructured the contest rules and clarified the art media categories. The long-term plans included additional Southeastern states within the competition. A large determining group (including teachers, professors, IC advisory board members, and IC staff ) selected a new contest title: Istanbul Center's Southeast Region Art and Essay Contest: Creating a Legacy of Understanding. As the contest moves forward, strategies to involve educators will be the main agenda. It is essential, as the contest continues to evolve, that teachers develop and present innovative and challenging teaching units on the identified themes. Exploration of these humanistic themes by students will help mold these future "star" ambassadors of peace and understanding.