This week's briefing on recent news and upcoming events in the region featuring Fatima Abo Alasrar, Gonul Tol, Marvin G. Weinbaum, Randa Slim, and Michael Sexton and Eliza Campbell.
Fighting flares up in southern Yemen
Fatima Abo Alasrar
Non-resident scholar, MEI
This past weekend armed separatists of the UAE-backed Southern Transitional Council (STC) asserted their authority over Yemen's interim capital, Aden, after four days of fighting. After the STC secured control of the city, its president, Aidrous al-Zubaidi, declared a ceasefire, welcoming Saudi-sponsored talks to defuse the situation. The STC takeover of Aden puts the Yemeni government in a more vulnerable position, as it is the second coup attempt after the Houthi takeover in the North. It also tests the UAE-Saudi relationship and their ability to reconcile over the future of Yemen, which the Emiratis believe will be two states soon.
STC forces have been on high alert since Aug. 1 after the Houthis claimed responsibility for one of the bloodiest terrorist attacks in Aden, which killed over 50 UAE-trained counter-terrorism forces and injured hundreds. Among the killed was Commander Munir "Abu al-Yamama" al-Yafei, who headed the Southern Belt Forces under the Ministry of Interior. The situation escalated when the STC accused Islah party figures within the government of Yemen of colluding with the Houthis and orchestrating the attack to eliminate southern leadership. The perception of the government's culpability stoked public anger in the south and led to a series of retaliatory events, including mass deportation of northerners from Aden, and renewed calls to end the government's control over the South.
All parties in Yemen are reconstructing the events to suit their narrative. The separatists, which have strong control of the South, claimed that the Yemeni government is targeting their leadership after exploiting their forces in the fight against the Houthis and al-Qaeda, while the Saudi-backed government blamed the escalation on the UAE due to its support for the secessionists. In response, Saudi Arabia targeted separatists in Aden on Sunday and re-emphasized its commitment to the Yemeni government. However, the Saudis' offer to mediate the southern conflict is raising alarm bells across Yemen, as any attempt to recognize the STC will be detrimental to Yemen's government.
Notably, the STC has been careful not to ruffle any feathers with the Saudis as it needs their support for its secessionist project. So far, the Saudis have been a major impediment, as they do not want to be left with a Houthi state on their border, and the STC has been desperately seeking Saudi mediation to assure them of their commitment and loyalty. In his speeches, STC President Zubaidi has emphasized southerners' right to self-determination — given ostensible government neglect of public services and marginalization — and restoration of the pre-1990 borders, but he has also tried to reassure the Saudis, reminding them that the 90,000-strong UAE-trained southern force is still loyal to the Saudi mission of combatting the Iranian-backed Houthis all over Yemen.
All of this puts the Yemeni government in a bind. President Abed Rabbo Mansour Hadi refuses to acknowledge that the balance of power in the South has shifted in the STC's favor. However, he has no choice but to reconcile with the secessionists and attempt to appease them in order to avoid both conflict or secession. Any other option would mean the creation of a new frontline in the South, which neither Hadi nor Saudi Arabia can afford right now.
Turkey-US "safe zone" deal buys time but doesn't solve key issues
Gonul Tol
Director for Turkish Studies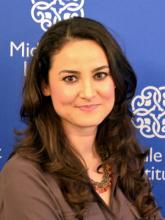 After months of warnings by Turkey that it would launch a unilateral military incursion into northeastern Syria to expel the Syrian Kurdish militia, the People's Protection Units (YPG), Turkey and the U.S. have reached an agreement. Turkey considers the YPG to be a terrorist organization, while the U.S. has trained and armed the group in its fight against ISIS and has hundreds of troops stationed in the area. Turkey has long pushed for a safe zone along the border that is off limits to the YPG and to which millions of Syrian refugees living in Turkey could return. Among the key sticking points in the Turkey-U.S. discussions have been the depth of the zone and who would control it. Turkey wants the zone to be 32 km deep and control it alone. The U.S. has been pushing for a much narrower zone that is controlled jointly. The YPG, for its part, has agreed to withdraw from a 5-km-deep zone but objects to a Turkish presence. The newly reached deal has left out the key details, but the Turkish minister of defense, Hulusi Akar, said the U.S. is now closer to the Turkish stance. The agreement appears to have delayed an imminent confrontation between the two NATO allies for now, but key issues remain unresolved, including whether the YPG will agree to withdraw from a wider zone.
Right after the agreement between Turkey and the U.S., Ankara allowed Abdullah Ocalan, the imprisoned leader of the Kurdistan Workers' Party's (PKK), to see his lawyers. The last time Turkey lifted the ban on lawyers visiting Ocalan was before the Istanbul rerun elections in an effort to win over Kurdish votes. Ankara's decision this time suggests the YPG might not be on board with the recent agreement and Turkey may try to use Ocalan to force it to accept the terms. Whether Ocalan has enough leverage over the YPG is not certain. But there is another major problem as well. A YPG withdrawal from a wide zone in northeastern Syria could deal a blow to U.S. goals of preventing an ISIS resurgence at a time of growing concern over the issue. All these issues suggest the U.S.-Turkey deal kicked the can down the road without addressing the key questions.
India, Pakistan, and Kashmir
Marvin G. Weinbaum
Director for Afghanistan and Pakistan Studies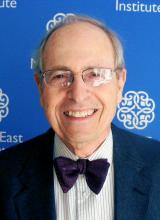 For decades Pakistan has been struggling to enlist international sympathy for its cause in Kashmir. In an attempt to put pressure on India to negotiate the status of the disputed state, Pakistan has sought to draw the world's attention to India's heavy-handed security presence in its only Muslim-majority area. It also has tried to force the issue militarily, directly in armed incursions in 1947, 1965, and 1999, and by sponsoring jihadi proxies. Accused of adventurism or supporting terrorism, Pakistan has had all these efforts backfire. Last week's decision by Indian Prime Minister Narendra Modi abrogating Article 370 of the Indian constitution finally succeeded in putting India on the defensive over Kashmir, but thus far not with the results Pakistan had hoped for.
The removed article had allowed Kashmir a measure of self-rule and protected its demographic character as a Muslim-majority region. The edict meanwhile shredded what was left of India's once proud identity as secular state. The full absorption of Kashmir into the rest of India put to rest the notion that Kashmir's special status might be only an interim arrangement pending final resolution of the dispute over the territory. It has ended whatever hopes remained that Kashmir's future was negotiable.
Pakistan will not give up on the cause of Kashmir that for so long has remained a touchstone of Pakistani identity and a rallying cry for the country. Pakistan is taking what options it has, short of military action, to express its bitter displeasure. It has broken off virtually all relations with India, economic, cultural, and diplomatic. But if Pakistan had anticipated wide international condemnation of India, it has to be disappointed. Despite global notice of India's draconian measures stifling dissent among Kashmiris and Islamabad's pleas to China, Russia, Saudi Arabia, and others to intervene with India, the best Pakistan has gotten thus far from both Muslim and Western countries are predicable calls for the two nations to exercise moderation.
A military response to Modi's actions would seem to be ruled out by Pakistan's economic circumstances and fears of international blacklisting for terrorist financing. Even so, jihadi groups, buoyed by the public's anger with India, may see an opportunity to draw Pakistan into confrontation with India. A serious cross-border terrorist attack would almost certainly provoke a strong Indian retaliation and raise the danger of escalation. Regardless, the setback over Kashmir has left a deep wound in Pakistan's national psyche and ensures that the deep enmity between Pakistan and India will long endure.
Lebanese PM travels to Washington amid political deadlock
Randa Slim
Senior Fellow, Director of Conflict Resolution and Track II Dialogues program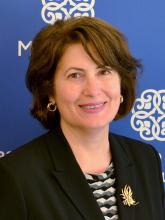 Saad Hariri, Lebanon's prime minister, is in Washington, DC this week for what his advisors describe as a private visit, including meetings with U.S. officials like the secretary of state. The visit comes in the midst of a political deadlock in Lebanon that had, until last week, shut down cabinet meetings as well as a growing economic crisis. The political deadlock was brought about by violence between rival Druze political factions on June 30 that left two dead.
Following an unprecedented statement issued by the U.S embassy in Lebanon warning Lebanese leaders not to exploit the June 30 shooting "to advance political objectives," a reconciliation meeting in the presidential palace between the two Druze political rivals on Aug. 9 broke the deadlock. The American statement was interpreted in Lebanon as a rebuke to the president's political camp. His son-in-law, Gibran Bassil, the current foreign minister and presidential aspirant, engaged in inflammatory sectarian rhetoric after the shooting and sought, along with his allies, to use the incident to push for judicial action targeting Druze leader Walid Jumblatt, long considered his political nemesis.
The agenda of Mr. Hariri's talks in Washington DC will likely include two files that are important to the Trump administration: the Lebanon-Israel border dispute and Hezbollah. On the former, indirect negotiations to date between Lebanon and Israel mediated by U.S. officials have made progress and are awaiting relaunch under the direction of newly appointed Assistant Secretary of State for Near Eastern Affairs David Schenker. Given that the U.S. administration's "Deal of the Century" on the Israeli-Palestinian conflict has met an early demise, a breakthrough in the Lebanese-Israeli border dispute will be welcome positive news and an achievement for Secretary of State Mike Pompeo. While Mr. Hariri is the prime minister, the Lebanese official who has veto power over the border negotiations is the speaker of parliament, Nabih Berri, who has been delegated by Hezbollah to negotiate with the U.S. on their behalf. As for Hezbollah, the U.S. administration will continue imposing sanctions on its officials and operatives with the aim of de-legitimizing the party and choking off its revenues. While there is little Mr. Hariri can do to help the Trump administration advance its "maximum pressure" campaign on Iran and its proxies like Hezbollah, the administration has also come to accept the perils facing Lebanese officials like Mr. Hariri, if they were to endorse anti-Iran and anti-Hezbollah policies.
Specter of cyber escalation in the Gulf
Michael Sexton and Eliza Campbell
Directors of MEI's Cybersecurity Initiative
A series of suspected Iranian cyber intrusions struck Bahrain this month as tensions have continued to escalate in the region. Targets include Bahrain's National Security Agency, Ministry of Interior, and Electricity and Water Authority. The damage resulting from the intrusions is unclear, but the selected targets and timing suggest an intent to gravely threaten Bahrain's security, rather than to merely collect intelligence.
The attribution of the intrusions to Iran has not been officially declared, and public, technical details that could lend confidence to the attribution are also scarce. U.S. officials, however, have reportedly provided Bahraini authorities with intelligence indicating Iranian culpability. This attribution would fit regional and American leaders' observations of elevated malicious Iranian cyber activity recently, as well as Iran's well documented offensive cyber activity more broadly.
The intrusions also follow a U.S. cyber attack on Iran in June in retaliation for Iranian attacks on tankers and a U.S. drone. That cyber attack was evidently chosen over a kinetic attack because it would remain below the threshold of armed conflict, but it and the intrusions in Bahrain raise the worrying specter of uncontrolled escalation in cyberspace.
Norms for international conduct in the cyber domain are notoriously weak and keeping retaliations proportional is complicated. Although neither American nor Iranian cyber attacks have resulted in any deaths yet, a single destructive attack on water or electricity systems in Bahrain could cause mass panic and casualties. Iran has already demonstrated the ability to conduct such attacks on Saudi Aramco in 2012 and the Sands Hotel and Casino in 2014. The imminent risk of a comparable attack on critical infrastructure in Bahrain underscores the need to deescalate tensions and establish red lines between Iran and its neighbors.

Diversifying the Iranian economy
Alex Vatanka
Senior Fellow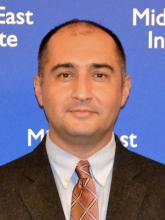 Hit by unprecedentedly tough American sanctions, the government of President Hassan Rouhani is reportedly looking to end Iran's dependence on oil revenue by 2020. Mohammad Bagher Nobakht, the head of the Planning and Budget Organization, claims that various branches of the state have reached an agreement on this matter. There are no details on what this means in concrete terms and what the alternative sources of income would be. Thanks to sanctions, the 2019 budget is projected to end up with some $5 billion less in oil revenue compared to last year — $29.6 billion versus $34.4 billion. Ending dependence on oil export revenue has been on the table since at least the first term of President Barack Obama, when Washington began to seriously target Iran's oil revenue. And yet Tehran has since shown little economic creativity outside of looking for ways to continue to sell oil without U.S. detection. There are all kinds of policy proposals floating around, from attracting more foreign tourists to sending Iranian workers overseas, but little sign of convincing economic counter-measures to deal with the loss of oil income. Take tourism. No one doubts Iran has considerable potential in this sector, but its strict social rules in public life discourage tourism. While Iran unveiled a "Ministry of Tourism" last week, there is no sign the authorities are ready to accept that deeper reforms are needed before a sector like tourism can truly take off. Loosening social laws that would encourage tourism touches on key ideological tenets of the Islamist theocracy and its grip on power. It is a catch-22. While Iranian authorities wrestle with these questions, what is certain is that the government is reducing budgets across the board and more austerity measures are becoming part of life for
Photo: NABIL HASAN/AFP/Getty Images
---
The Middle East Institute (MEI) is an independent, non-partisan, non-for-profit, educational organization. It does not engage in advocacy and its scholars' opinions are their own. MEI welcomes financial donations, but retains sole editorial control over its work and its publications reflect only the authors' views. For a listing of MEI donors, please click here.