In this week's Monday Briefing, MEI experts Allen Keiswetter, Gerald Feierstein, Eran Etzion, and Randa Slim provide analysis on recent and upcoming events including this week's G-20 Summit, the ongoing G.C.C. crisis, Indian PM Narendra Modi's visit to Israel, and the Astana talks on Syria.
Middle East to Loom Large at G-20 Summit
Allen Keiswetter, MEI Scholar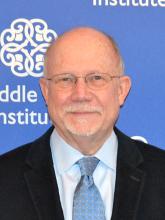 Though not an item on the plenary agenda at the G-20 summit July 7-8 in Hamburg, the Middle East will likely loom large in the bilateral conversations. Foremost is President Donald Trump's first ever meeting with Russian President Vladimir Putin. While the White House says the agenda is "going to be whatever the president wants to talk about," the Russians expect the meeting to bring "clarity" to U.S.-Russian relations. Among Middle East issues, Syria clearly tops the list needing clarity. Ideally, the two presidents would establish a basis for broader cooperation, but at a minimum they should deal with indications that Syria is preparing to use chemical weapons again, and U.S.-Russian differences about de-confliction.
Two Middle East states will be attending summit—Saudi Arabia and Turkey. Trump is likely to meet with Saudi Crown Prince Mohammad bin Salman to discuss the Saudi-led campaign against Qatar. Given the varying approaches of the White House and the State and Defense Departments, this is an opportunity to show a unified U.S. policy. Trump may also take up differences over Syria and Qatar in a pull aside with Turkish President Recep Tayyip Erdogan. Neither Saudi Arabia nor Turkey is likely to ease U.S. isolation on the major G-20 plenary discussion of the Paris accords.
On the eve of the president's departure, vying White House factions are striving to let Trump be Trump, while cabinet departments and the intelligence community seek to avoid missteps as occurred when Trump met with Lavrov in May.

U.S. Position on Gulf Crisis Still Muddled
Gerald Feierstein, Director of Gulf Affairs and Government Relations
On a brief visit to Kuwait, July 3, Qatar's foreign minister, Sheikh Mohammed bin Abdulrehman al-Thani, delivered Qatar's formal response to the 13 demands levied by Saudi Arabia, the U.A.E., Bahrain, and Egypt. Although details of the Qatari response were not made public, the foreign minister had previously indicated that the demands were "designed to be rejected." In a June 29 meeting in Washington with journalists and regional experts, Sheikh Mohammed elaborated that Doha would consider any claims made by the other four, but would not accept any infringement on its sovereignty. He asserted that the demands were more focused on shutting down media outlets and restricting Qatari citizenship than on claims that Qatar abetted terrorist groups or extremists.
While agreeing to a Kuwaiti request to extend their deadline until July 5, the Group of Four continued to ratchet up the pressure on Qatar. The foreign ministers announced they will meet in Cairo on Wednesday to consider their next steps, and warned that a Qatari rejection of their demands would result in further sanctions. Meanwhile, the four states rejected claims that their embargo violates W.T.O. rules citing provisions related to national security. In Egypt, authorities arrested the daughter and son-in-law of Muslim Brotherhood spiritual leader Yusuf al-Qaradawi, a principal figure in the stand-off with Qatar, charging them with membership in a terrorist organization.
Meanwhile, the U.S. response to the ongoing crisis remains muddled. In separate July 2 calls to Saudi, Emirati, and Qatari leaders, President Donald Trump reiterated that his twin priorities are the cessation of terror financing and safeguarding Gulf unity. Previously, Sheikh Mohammed expressed satisfaction with his June 27 meeting with Secretary of State Rex Tillerson, claiming that Tillerson agreed that the demands levied on Doha were unrealistic. Nevertheless, earlier Qatari hopes that Washington would play a more assertive role in bringing the crisis to a resolution appear unmet. Kuwait has once again emerged as the primary mediator in efforts to end the crisis with Washington cheering from the sidelines.

Indian PM on Historic Israel Visit
Eran Etzion, MEI Scholar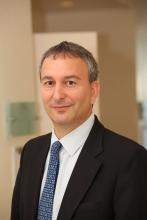 Narendra Modi is the first ever Indian prime minister to visit Israel. What has always prevented such a visit was the unbridgeable conflict of interests India saw between its major Arab and Muslim partners on the one hand, and the small Jewish state on the other. The visit therefore signifies a watershed in India's fundamental grasp of global and regional realities. From its longstanding non-aligned position, India is moving toward a more agile strategic posture, less dependent on traditional ways and driven by growing economic needs and capabilities.
For Israel, the importance of the visit is concrete and symbolic in several ways. It proves—if such a proof is still needed—that the country has become a "must visit" for any global leader, mainly due to its remarkable hi-tech and agro-tech industries. It also demonstrates the weakening of Israel's traditional enemies, i.e. the Arab states, almost all of which are in various stages of decline. It is intriguing to think about the triangle of U.S.-India-Israel relations, especially vis-a-vis China. Will stronger ties in this triangle be perceived negatively by the Chinese?
And lastly, not coincidentally, the Palestinians. They have already protested the fact that Modi is not paying a parallel visit to Ramallah, against Indian and international diplomatic protocol. Unfortunately for the Palestinians, It appears that the new India cares more about hard new currency than old political dogmas and sympathies.

Astana Talks Enter Fifth Round
Randa Slim, Director of the Initiative for Track II Dialogues
Amidst continued violence in Syria, a fifth round of the Astana talks is set of convene July 4-5. At their last meeting in May, which was attended by a senior U.S. official, Russia, Turkey and Iran agreed on establishing four de-escalation zones in Syria in Idlib, Homs, Eastern Ghouta, and Daraa. This meeting was preceded by talks in Jordan involving U.S., Russian and Jordanian officials discussing a de-escalation zone in southwest Syria on the border with Jordan.
According to Russian defense officials, the July discussions will focus on defining the boundaries of the de-escalation zones, implementation mechanisms by the three guarantor countries—Russia, Turkey and Iran—as well as issues related to the establishment of a new Syrian national reconciliation committee.
Whether or not this round of Astana talks will succeed in imposing a cease-fire, where previous rounds have failed, depends on whether Russia succeeds this time in committing Iran, the Syrian regime and their allied militias to the cease-fire. Without a sustained cease-fire, there is no pathway to conflict de-escalation and management in Syria.
Yet the Syrian president vows to continue the fight until he recaptures every inch of Syria. There is no indication to-date that Iran does not share Assad's grandiose objective. Only Moscow can push Tehran to put the brakes on Assad's ambitions. And Russia will not do this heavy lifting with Iran without an agreement with the United States on Syria, and other issues that divide the two world powers.
---
The Middle East Institute (MEI) is an independent, non-partisan, non-for-profit, educational organization. It does not engage in advocacy and its scholars' opinions are their own. MEI welcomes financial donations, but retains sole editorial control over its work and its publications reflect only the authors' views. For a listing of MEI donors, please click here.