In this week's Monday Briefing, MEI experts Paul Salem, Paul Scham, Charles Lister, and Jean-François Seznec provide analysis on recent events including Lebanon's elections, unrest in Gaza, the ongoing Syria talks, and Saudi Arabia's new oil minister.
Lebanon Elections Run Smoothly
Paul Salem, Vice President for Policy and Research
Although Lebanon has not held long overdue presidential and parliamentary elections, municipal elections went ahead on schedule. The first round was held in Beirut and the Bekaa Valley on Sunday. Municipal elections are important indicators of political trends, but renewing municipal mandates is also important in itself as the more than 900 municipalities around the country carry much of the responsibility and burden of working with the massive Syrian refugee population.
In Beirut, a dynamic civil society movement put together a list called Beirut Madinati that challenged the traditional political party list backed by Saad Hariri's Future Movement. The Madinati list built on the civic momentum developed by the YouStink movement last year. It did well in a number of districts, but ultimately lost, vowing to continue as a vigilant local opposition party.
Hariri was facing a somewhat existential challenge to his leadership as relations with Saudi Arabia have deteriorated and his own finances seem in disarray. His win in Beirut will shore up his position as the main leader of the Sunni community. The alliance between Michel Aoun and Samir Geagea brought them victory in the Christian city of Zahleh in the Bekaa valley, with Hezbollah and Amal scoring regular victories in Shiite towns.
The fact that local elections could proceed smoothly undermines the argument of many in government and parliament that political and security conditions are 'too sensitive' to hold parliamentary elections—a reference to tensions over the civil war next door. Foreign friends of Lebanon should build on this occasion to press the government to move forward with presidential and parliamentary elections. Further rounds of local elections will be held in Mount Lebanon, the south and the north over coming weeks.
Gaza War a Matter of When, not If
Paul Scham, MEI Scholar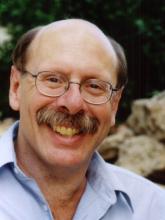 A mini-crisis last week between Israel and Hamas rapidly escalated until it seemed, despite both sides' clear desire to avoid war, that one was about to erupt. Fortunately, through Egyptian mediation on Friday, the crisis was resolved and the 'status quo,' such as it is, resumed.
More than likely, all involved (and certainly the uninvolved) have already resumed focusing on other issues, whether the Syrian civil war, the 'stabbing intifada' or any of the region's other multifarious crises. That is a mistake. The Gaza-Israel situation, despite almost two years of very little violence, is dangerously unstable and the question is simply when, not if, it will explode into another war.
This crisis began when Israel discovered an apparently new tunnel running under the border into Israel. Israeli technology for finding such tunnels is rapidly improving, and Hamas feels that without fear of them, Israel will have no incentive to change the ongoing stalemate. Gaza is still largely not rebuilt since the last war: Israel says that is because Hamas is diverting cement meant for building houses to building tunnels, while Hamas blames the Israeli blockade. Both are probably right.
A fix may come from the long-running Israeli-Turkish negotiations aimed at repairing the two countries' badly frayed ties. Turkey is demanding Israel relax the blockade, and reports indicate this may actually happen fairly soon. But the larger question of Gaza's status is seemingly perpetually on hold and, unless the international community takes it seriously, another war is virtually certain.
 
U.S. Bets on Russia to Maintain Syria Ceasefire
Charles Lister, Resident Fellow
Despite heavy fighting in several key areas of the country, intensive international diplomatic efforts continue to seek a revitalization of Syria's cessation of hostilities. While the meeting of the opposition's main backers today in Paris is an important attempt at demonstrating a united front of support for the Higher Negotiations Committee and its leader Riyad Hijab, the United States appears more interested in pursuing its bilateral track with Russia. With an ISSG meeting still at least a week away, this prioritization of secret bilateral talks with Moscow risks further inflaming regional paranoia about U.S. objectives in Syria.
The principal barrier to an effective truce in Syria is intensifying conflict in and around the city of Aleppo and in Damascus' east Ghouta suburbs. Aleppo is of acute emotive importance to all concerned and the sheer multiplicity of armed forces present on all sides makes a sustained calm nigh-on impossible. With the recent re-escalation of hostilities, al-Qaeda affiliate Jabhat al-Nusra has re-acquired its military prominence in northern Syria. Acting as spoiler-in-chief in the governorates of Aleppo, Idlib, Hama and Latakia, Nusra will continue to interfere with attempts to secure ceasefires.
Moscow and Damascus appear to be simultaneously testing the leverage that each feels like they have over the other. The United States—alone within the 'Friends of Syria' coalition—is betting on Moscow, but with conditions as they currently are on the ground, it's hard to picture a scenario in which Assad suddenly becomes a malleable actor willing to consider his own transition from power.
 
Saudi's New Oil Minister
Jean-François Seznec, MEI Scholar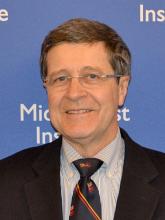 The long serving Saudi oil minister, Ali al-Naimi was relieved of his responsibility on Saturday. Naimi's extensive knowledge of the oil industry allowed him to define Saudi Arabia's successful oil policy, which the kingdom has followed for the past 20 years and brought it enormous wealth. Naimi also pushed for the country to diversify through developing Ma'aden, the mining conglomerate, and SABIC, the chemical giant.
Naimi's replacement, Khalid al-Falih, is also steeped in the oil business. He was president of Saudi Aramco for many years and led the company's diversification in the chemical industry and its refining capacity worldwide. Deputy Crown Prince Mohammed bin Salman, who is steering the country's economic reform, has tasked Falih to move the kingdom away from crude oil dependency. Falih has now all the cards in hand: he is petroleum minister, as well as chairman of both Saudi Aramco and Ma'aden.
Falih will likely continue Naimi's legacy, but put it on steroids. He will seek to add value to oil and mining by going downstream. Saudi Aramco's refineries worldwide will provide a base load for Saudi crude oil as well as all the materials needed for its advanced chemicals. He will also push Ma'aden to develop its metals and fertilizers downstream to the private sector. How the value added productions replace oil as the state's main source of income is still unclear in the absence of corporate income tax, but undoubtedly this will be addressed shortly.
 
---
The Middle East Institute (MEI) is an independent, non-partisan, non-for-profit, educational organization. It does not engage in advocacy and its scholars' opinions are their own. MEI welcomes financial donations, but retains sole editorial control over its work and its publications reflect only the authors' views. For a listing of MEI donors, please click here.