In this week's Monday Briefing, MEI experts Mirette F. Mabrouk, Charles Lister, Gonul Tol, and Alex Vatanka provide analysis on recent and upcoming events including Egypt's engagement with Africa to boost trade and investment, the reshuffling of leadership of Syria's security apparatus, the firing of Turkey's central bank governor, and Russia's positioning to act as mediator between Iran and the Gulf states.
Strengthening Egypt's ties with Africa
Mirette F. Mabrouk
Senior Fellow, Director of Egypt program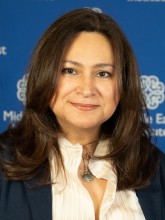 Egypt's days of woefully neglecting its relations with Africa are over.
After more than three decades of perfunctory engagement with its African neighbors — which cost it dearly in terms of economic and cultural advantages and regional standing and influence — Egypt is trying to make up for lost time. The country hopes that it can rebuild its regional diplomatic capital, not to mention position itself as a hub for the continent in terms of trade and investment. On July 7th, with the launch of the African Continental Free Trade Area (AfCFTA), it moved a little closer to its goals.
Obviously, the agreement is hardly an "Egyptian" matter. The continental free-trade zone would make the most of a market of 1.3 billion people, creating a $3.4 trillion economic bloc and tripling the volume of intra-African trade from 17 percent to 60 percent by 2022. By comparison, interregional trade stands at almost 70 percent in Europe. The result of four years of intense talks and comprising 55 nations, AfCFTA would be the largest economic bloc since the establishment of the World Trade Organization over 25 years ago. Apart from reducing imports from outside the continent, hopes are high that the agreement will also strengthen capacity by drawing on shared best practices and supply lines. The statement released by the African Union at its launch specifically noted the agreement's regulatory instruments: the rules of origin, an online negotiating forum, monitoring and elimination of non-tariff barriers, a digital payment system, and the African Trade Observatory.
It's an ambitious list. Africa has traditionally been a golden continent of opportunity, the profits have rarely accrued to its own people. Decades of colonialism and post-colonial upheavals, corruption, and violence have meant that the people of Africa have missed out on economic booms elsewhere. Currently, economic development (to say nothing of regional economic integration) is hampered by poor infrastructure including road and rail links, corruption, bureaucracy, and political unrest.
A recent IMF report described this agreement as a "potential game changer" but noted that "while eliminating tariffs on 90 percent of existing intraregional trade flows — the most ambitious target under the AfCFTA — would increase regional trade by about 16 percent, or US$16 billion, over time," reducing non-tariff barriers to trade would more than double that.
It's an ambitious undertaking but the potential windfalls may be huge for many of the signatories (to date, 27 countries have ratified the agreement). For Egypt, keenly aware that it needs to pull its economy up by its bootstraps and that international trade and investment is the most sustainable way to do so, the agreement represents enormous potential.
Syria reshuffles leadership of its security apparatus
Charles Lister
Director of Countering Terrorism & Extremism program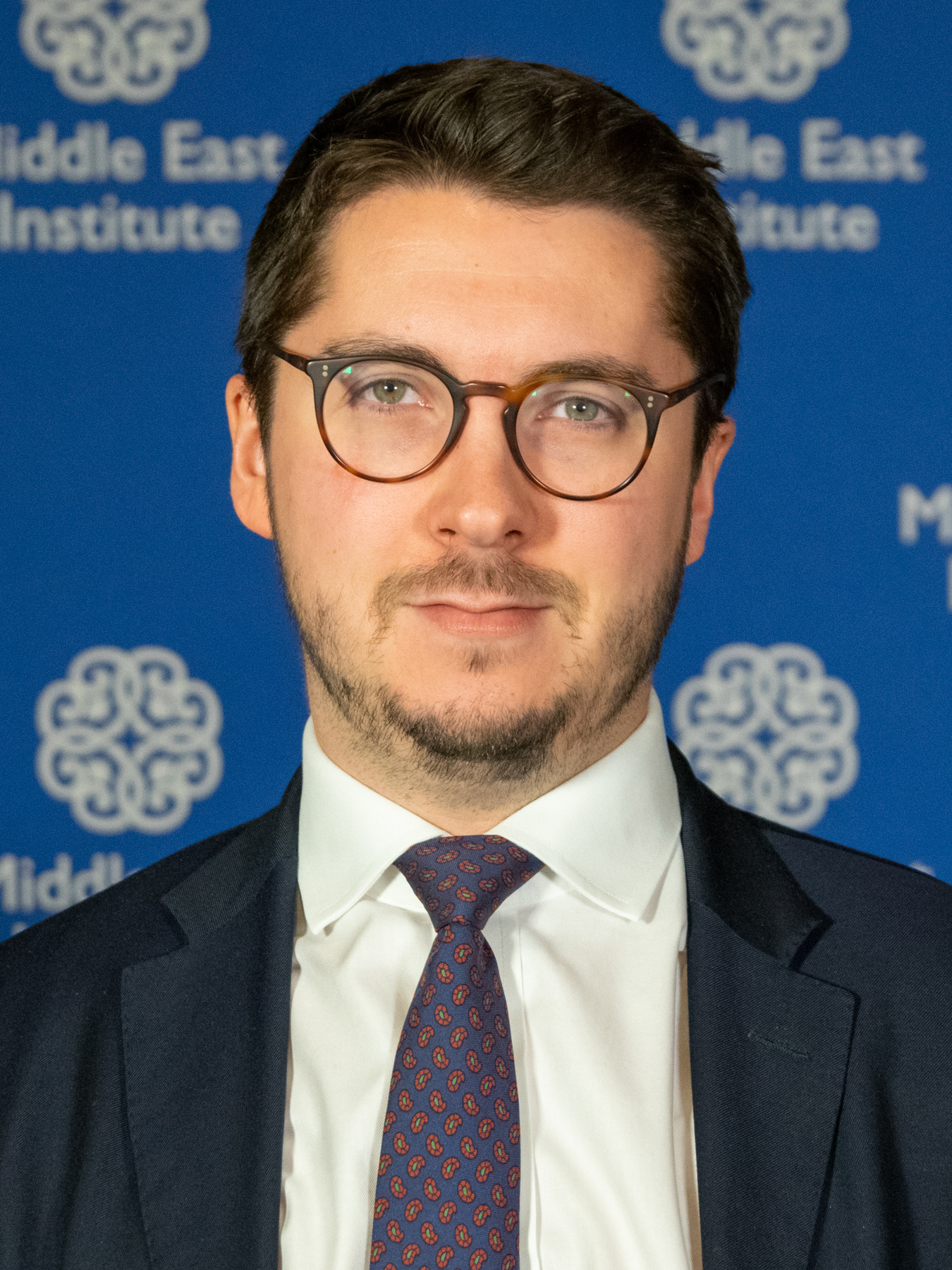 Syria's security apparatus has seen an unprecedented series of top-level reshuffles in the past 24 hours, with all four intelligence agencies placed under new leadership. According to reports on Monday, the body responsible for coordinating those four bodies, the National Security Bureau, would soon be placed under the command of Mohammed Deeb Zeitoun, who would replace Bashar al-Assad confidante Ali Mamlouk, who himself was allegedly set to be promoted to vice president for security affairs — a position left vacant since Bashar's father Hafez was in power. The promotions were, as follows:
Ali Mamlouk, vice president for security affairs

Mohammed Deeb Zeitoun, head of the National Security Bureau

Gen. Ghassan Ismail, head of the Air Force Intelligence Directorate

Gen. Hossam Louka, head of the General Intelligence Directorate

Gen. Nasser Deeb, head of the Criminal Security Directorate

Gen. Nasser al-Ali, head of the Political Security Directorate
This wholesale reorganization comes amid a sustained and recently intensifying Russian effort to restructure Syria's military and intelligence apparatus — to be less corrupt, more efficient, and more tightly controlled by the Presidency. Intriguingly, none of the individuals promoted to head up Syria's four intelligence directorates are known to be close to Iran, but all have had close and strategically crucial relations with Russia's military in recent years.
Gen. Louka, an ethnic Circassian from Aleppo, was Russia's key intelligence intermediary in Homs and an ally of Russia's favorite Syrian military commander, Brig. Gen. Suhail Hassan. Having previously run Syrian Air Force Intelligence special operations forces, Gen. Ismail has been one of Russia's most crucial partners, coordinating frontline operations and deployments in tandem with Russia's headquarters in Hemeimeem Airbase. He is also another ally of Suhail Hassan.
On the surface, these changes appear to be the result of Russian influence over Syria's Presidency, but in practical terms, they are unlikely to reduce the influence of an actor like Iran, which operates both above and below such leadership positions, and on different wavelengths altogether. All six promoted individuals are also internationally sanctioned for crimes committed since 2011, so their advancement represents little in terms of reform either.
Difficult days ahead for Erdogan and the Turkish economy
Gonul Tol
Director for Turkish Studies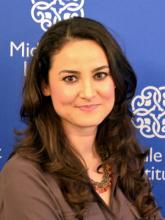 The Turkish currency enjoyed a rally throughout May and June thanks in part to opposition candidate Ekrem Imamoglu's victory in Istanbul's mayoral race and Donald Trump's conciliatory tone regarding Turkey's purchase of the S-400 missile defense system from Russia. Investors were buoyed by Imamoglu's election win, which led many to think that a normalization of Turkish politics was finally under way. The loss of all major cities, including losing Istanbul twice in a matter of months, the thinking went, would force President Recep Tayyip Erdogan to take the necessary measures to address the country's growing economic problems. Trump's statement blaming the Obama administration instead of Erdogan for Turkey's S-400 decision, made during a bilateral meeting at the G20 summit in Japan, improved the mood further. It allayed fears that painful economic sanctions could be implemented if Turkey moved forward with the delivery of the missile system, which is expected this week.
But Erdogan's recent decision to sack the country's central bank governor over a dispute about interest rates shows that he will not change course. He will continue to micromanage the Turkish economy and everything else, leaving little room for dissent and rational policy-making and imposing an enormous cost on the ailing economy. Markets have responded poorly to the move: After his decision to replace the central bank governor, the Turkish lira suffered its worst day in months. Erdogan is an opponent of high interest rates, and the governor was sacked because he was not on the same page about the pace and depth of rate cuts, deepening investor concerns about Erdogan's economic policies and the central bank's independence. Further troubles lay ahead as well. Despite Trump's "very positive" statements about the S-400, the power to sanction Turkey rests largely with the U.S. Congress, which in 2017 passed legislation that penalizes entities that make major purchases of Russian military hardware. Sanctions will deal a further blow to the country's flailing economy.
None of this bodes well for Erdogan's already faltering rule. Dissenting voices in the ruling Justice and Development Party (AKP) have already been growing louder. But one of them is particularly threatening to Erdogan's grip on power. Ali Babacan, who is credited with overseeing a period of strong economic growth for much of the 2000s and remains popular among foreign investors, just announced his resignation from the AKP. He is expected to launch his own party in the early fall, which could fire up rebels within the AKP. There are difficult days ahead for both Erdogan and the Turkish economy.
Moscow's star rises in the Middle East
Alex Vatanka
Senior Fellow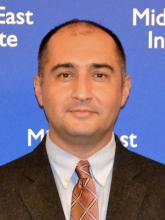 Moscow's star continues to rise in the Middle East. The Russians have played their cards so well that there is now talk of them mediating between Iran and its anxious neighbors among the Gulf states. The Russians are already acting as the backchannel between Iran and Israel, although that is focused on preventing an even larger Iranian-Israeli altercation in the Syrian theater. In the case of Russian mediation between Iran and the Gulf states, the discussion no doubt has to be broader than just damage control. The future of Syria and Yemen would surely be on the agenda as well. The Russians reportedly consider the Organization of Islamic Cooperation to be a convenient platform for such discussions as both Iran and the Gulf states are members, and Russia itself has observer status.
Given the depth of suspicion that exists in the region, Russia's willingness to offer its services will not in itself create a breakthrough. But it is quite extraordinary that Moscow is today the sole actor with sufficient leverage in both Tehran and Arab capitals to be able to propose such an idea. Russia alone has enough political capital and goodwill in the region to occupy such a potentially important role. Moscow's motives are easy to discern. Its long-term aim is surely to eclipse the U.S., and probably China as well, at a time when the geopolitics of the Middle East is in a profound state of flux. In the short term, Moscow could exercise its increasing role as a powerbroker to push its varied agenda, which includes everything from securing economic and energy projects in the region to selling more arms. Much of this has already become a reality over the last decade, and Russia's star might soon rise even higher.
Photo: ISSOUF SANOGO/AFP/Getty Images