In this week's Monday Briefing, MEI experts Eran Etzion, W. Robert Pearson, Charles Lister, Alex Vatanka, and Randa Slim weigh in on the implications of Israel-Palestinian violence for U.S. foreign policy, Turkish involvement in the Gulf crisis, al-Qaeda's response to the U.S. decision to terminate support for a program arming anti-Assad Syrian rebels, confrontational U.S. policy towards the Iran nuclear deal, and a former Iraqi Prime Minister's power play.
U.S. Absent as Israel-Palestine Violence Escalates
Eran Etzion, MEI Scholar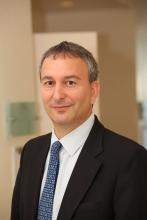 Recent chains of events in Israel-Palestine, triggered by the first Temple Mount armed attack in 50 years, have caught Netanyahu off guard and abroad. He made hasty decisions without consulting all of Israel's defense agencies, and allegedly without due consideration to Jordanian, Palestinian or Arab-Muslim sensitivities.
His first decision was to close off the Al Aqsa Mosque on Friday, for the first time since Israel took control of it in June 1967. His second decision was to revive a two-year-old government decision to tighten security measures using magnometers. Immediately, a storm of official, media and civic protestations ensued, in Israel, Palestine, Jordan and beyond.
The Israeli discourse quickly followed typical partisan lines, with the Right framing it as "a national sovereignty issue," and the Left reacting with pleas for common sense and diplomacy. Caught in the middle were the I.D.F., Shin Bet, Mossad and the police, each issuing its own background briefings to the media and pushing their diverging narratives.
The crisis also highlights U.S. incompetence. It appears that the president and secretary of state are opting out, and the Kushner-Greenblatt duo is out of its league. The U.N. Security Council is holding a special session and might decide to send an emissary to assist in mediation efforts.
How will it end? It now looks like the best possible outcome will be a return to the status quo ante, but it will not be easily reached. Another threshold was crossed, and the next one is bound to follow.

Erdogan Visits Gulf to Resolve Crisis
W. Robert Pearson, MEI Scholar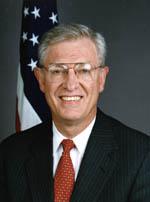 President Recep Tayyip Erdogan is visiting Saudi Arabia, Kuwait, and Qatar to help mediate the current Gulf crisis. Riyadh and its allies overplayed their hand with humiliating demands on Qatar in June, and, as a result, have strengthened the positions of Qatar and Iran at the expense of their own. Anxious to preserve as much Arab unity as possible, the United States and Britain early on stated that the demands on Qatar are excessive. Washington's announcement of an anti-terrorist agreement with Qatar has effectively stopped any serious escalation of the issue.
With the crisis now perhaps entering a long glide to resolution, Erdogan wants to reconfirm ties with the Saudis, reinforce his support for the Muslim Brotherhood, and enhance his role as a major regional player. Importantly, Erdogan wants the final resolution to accept the significant presence of Turkish troops in Qatar, thereby creating a de facto international consensus for a Turkish base in the heart of the Arab Middle East in a state promoting the Muslim Brotherhood.
It is not clear how he might secure agreement on the base, and continue to have relations with the Saudis sufficient to attract much-needed capital to Ankara. Erdogan's mediation diplomacy has taken flight before with grand flourishes, for example in Syria and Libya in 2011, but the most important part of any flight is the landing, not the takeoff.

Al-Qaeda Takeover of Idlib Tests Turkey
Charles Lister, Senior Fellow
After three days of inter-factional fighting, the al-Qaeda-linked Hay'at Tahrir al-Sham (H.T.S.) now militarily dominates Syria's northwestern Idlib governorate, severely undermining the influence of opposition rival Ahrar al-Sham. Until early-2016, the two groups had been close allies, with military priorities smoothing over social and political differences. However, recent developments have reversed that dynamic and brought differences to the fore more than ever. Three failed northern opposition unity initiatives, the loss of Aleppo, and shifting geopolitical dynamics all served to inflame tensions between northern Syria's two most powerful armed groups.
The eruption of conflict between H.T.S. and Ahrar al-Sham in Idlib came literally hours after news broke of the Trump administration's decision to cut all support to C.I.A.-vetted anti-Assad groups. Combined, this represents an existential threat to the future of Syria's opposition.
Ahrar al-Sham's existing leadership, acting with Turkish encouragement, had softened its conservative image substantially through 2017, including the adoption of the 'green' revolutionary flag favored by the moderate Free Syrian Army (F.S.A.). However, that move came too little too late. Ahrar al-Sham's founding leader, Hassan Abboud, and his Shariah leader, Abu Yazan al-Shami, were set to pursue a similar 'green' path back in 2014, but their deaths in a mysterious explosion in September 2014 put a swift end to that initiative. Highly placed sources have told me since that an internal investigation found that the deaths of Abboud, Abu Yazan and more than a dozen other leaders was linked most likely back to al-Qaeda loyalists.
H.T.S.'s ascendancy in northwestern Syria challenges Turkey's influence and one of its main sources of value in the Russian-led Astana de-confliction process. What Ankara does or does not do next could be crucially important.

U.S. Commitment to Iran Nuclear Deal Shaky
Alex Vatanka, Senior Fellow
Iran and representatives from the 5+1 countries held talks last week in Vienna about the implementation of the 2015 nuclear deal. Known as the "Joint Commission," the Iranians were again given a clean bill of health in this eighth round of verification. This followed the July 17 re-certification of the Trump administration that Iran is complying with the deal.
Still, there are fears in Tehran that re-certification by the Trump White House might not be forthcoming for the next round, which is due in October. Tehran takes seriously news that President Donald Trump has assigned a group of trusted advisors to look for ways to torpedo the nuclear deal. Such a unilateral step by Washington would badly test the sustainability of the deal, but appears highly unlikely to be the undoing of the deal.
Unless the Iranians contravene the deal, there is little sign on the international scene of a desire to rally behind Trump's call to kill the deal. Trump, a man who has pledged to confront Tehran, is focused on the wrong track. The 2015 deal, irrespective of its shortcomings and failure to herald a new era in Iran-U.S. relations, is a strong anti-proliferation agreement. More importantly, it has solid international support behind it.
Instead of isolating the United States by confronting Tehran unilaterally on the nuclear issue, the Trump team should look for ways to roll back Iran's regional agenda in the non-nuclear sphere. Granted, this is far more complicated as a policy challenge, but it is a quest that would actually serve U.S. interests, as well as those of its regional allies, and one that has a real chance of gaining support outside the Trump White House.

Maliki Humiliated in Moscow
Randa Slim, Director of the Initiative for Track II Dialogues
A sign of the new times in the Middle East is that politicians who are aspiring to leadership positions now head to Moscow to lobby for support. This is what Nouri al-Maliki, Iraq's former prime minister, is currently doing in Moscow. Instead, Maliki was subjected to public humiliation with Russian foreign minister, Sergei Lavrov, obliging the former Iraqi PM and his delegation to wait 30 minutes while TV cameras were filming the visibly frustrated Iraqis.
Maliki wants his old job back. He is strongly opposed by the religious leadership in Najaf and by Moqtada al-Sadr. This means Iran faces limits in how far it can push Maliki's bid. It is a cardinal rule among Iranian leaders, especially the supreme leader, that on the few times Najaf leadership speaks and takes a firm stand on an issue, Tehran must listen.
With Washington firmly opposed to his ascent to power, Maliki hopes the Russians will adopt his cause. In a recent interview with Sputnik, and published in Arabic, he heaped praise on Moscow's role in preventing a total breakdown of the regional order by intervening to save the Assad regime.
Recent military wins against ISIS give Prime Minister Haider al-Abadi an advantage over Maliki in this political race, which will primarily be between the two candidates. Maliki has, for now, the support of the leadership of the Popular Mobilization Forces (P.M.F.), which is a strong constituency among Iraq's Shiites. He is betting that combined with the P.M.F. support, the poor record of the Abadi government in providing services, fighting corruption, and creating jobs will be enough to put him in a strong position ahead of elections in 2018.