In this week's Monday Briefing, contributors Paul Salem, Marvin G. Weinbaum, William Lawrence, Ruba Husari, and Jean-François Seznec provide analysis on recent and upcoming events including the Arab Economic Summit held in Beirut this weekend, Afghanistan's upcoming presidential elections, strikes in Tunisia, the Trump administration's next steps on Iranian oil policy, and Saudi Aramco's $10B bond issue.
Failed Beirut summit underscores divisions
Paul Salem
President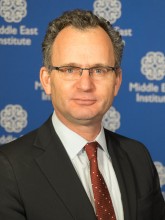 Among 20 official delegations, the president of Mauritania was the only head of state to show up at the beginning of the Arab Economic Summit held in Beirut this weekend; and he was mainly there because the next economic summit — planned for 2023 (apparently no need to rush!) — is to be held in his country's capital, Nouakchott. At the last minute, after it was clear that Saudi Arabia and the UAE would not be represented at a high level, the emir of Qatar flew in for his first visit to the country. His foreign minister announced that Qatar would buy $500 million worth of government bonds to shore up the Lebanese economy. Qatar might be angling to build its political influence in Lebanon after Saudi authorities detained the Lebanese prime minister in 2017 and largely wrote off the Mediterranean country.
The large number of no-shows reflects a general view among many Arab heads of state that Lebanon is too deeply under the political and security sway of Iran and Hezbollah. It might also reflect a slowing down of the momentum to normalize ties with the Assad regime, and a desire to avoid giving political support to the Lebanese president and his allies, who would like to see the Arab League end its suspension of Syria. Although the UAE and Bahrain have reopened embassies in Damascus, Saudi Arabia has not, and the Arab League's secretary-general, Ahmed Aboul-Gheit, said that there was no clear agreement on Syria's readmission, and that the matter would be discussed in the general Arab summit in Tunisia in March. U.S. envoys touring the region recently might have also put pressure to slow down the drift toward Damascus, and maintain some leverage over the regime.
For Lebanon, the summit was a great disappointment. The president had hoped it would boost his, and his country's, regional standing; instead, it underscored its weakness and isolation. Lebanon is still adrift without a new government and its economy is in steep decline.
A crowded field for Afghanistan's presidential election
Marvin G. Weinbaum
Director for Afghanistan and Pakistan Studies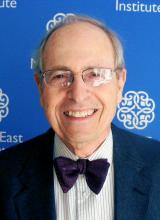 Excitement and concern are rising with the closing of candidate registration on Saturday for Afghanistan's rescheduled July presidential election. Seventeen candidates are heading political party tickets that include multiple vice presidents, mostly chosen for their expected appeal to diverse ethnic, regional, age, and political constituencies. Several of the party tickets include odd alliances of individuals who have had previous political and personal differences but have in common a desire to further their political ambitions. Overall, it is difficult to identify any significant policy differences separating the various candidates and their parties.
President Ashraf Ghani has declared that he is running together with former intelligence chief Amrullah Saleh, who was known as a strong critic of the president before being appointed recently as his acting interior minister. Ghani's most serious contender could be his former security advisor and veteran bureaucrat Hanif Atmar. Atmar has the support of several of the country's key regional power brokers. Other high-profile candidates include current CEO Abdullah, former insurgent leader Gulbuddin Hekmatyar (who returned to Kabul in 2016 after reaching a peace deal with the government), former foreign minister Zalmai Rassoul, Ambassador Ahmad Wali Massoud, and former head of intelligence Rahmatullah Nabil.
Prospects for the election are clouded by the deteriorating security situation, fear of an early U.S. troop withdrawal, and the refusal by the Taliban to engage directly with the Kabul government in peace negotiations – this despite the peripatetic efforts of U.S. peace envoy Zalmay Khalilzad. Many Afghans also share a lack of confidence in the Independent Elections Committee to prevent election fraud and poll rigging. The July election promises to be, as in 2014, a free-for-all necessitating a runoff. Bitterly contested results could once again precipitate an electoral and constitutional crisis.
Turbulence in Tunisia
William Lawrence
Visiting professor of political science and international affairs, George Washington University's Elliott School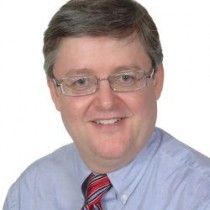 Tunisia's fragile transition is weathering two worsening storms, nationwide strikes and political crisis. The country had already been experiencing over 9000 protests annually — mostly micro-protests over local labor and service issues. And a political rivalry had split Tunisia's ruling elites over questions of corruption and succession within the ruling Nidaa Tounes party and its relations with its previous parliamentary partner, the Islamically-oriented Ennahda party. The feud had led to a dissolution of the duopoly that emerged from the Nobel-Peace-Prize-winning negotiations of 2013, brokered in large part by the country's biggest labor union, the UGTT.
Worsening economic conditions aggravated by IMF austerity measures led the UGTT to call for a nationwide strike last Thursday, with two more strikes scheduled for February. Thursday's strike hit airports, ports, hospitals, schools, media, and government offices and provoked subsequent strikes yesterday by tens of thousands of students fearing it would jeopardize their ability to pass exams. The UGTT and President Beji Caid Essebsi oppose wage freezes supported by Prime Minister Youssef Chahed and Ennahda designed to mitigate inflation and stabilize an untenable macroeconomic situation. The UGTT has rejected a wage offer amounting to less than half of its demands. Tunisia has one of the highest public sector wage burdens in the world, amounting to 15.5% of its annual budget, but its monthly average wage of $250 is among the lowest in the world. Since 2014, real purchasing power has fallen by 40%.
Meanwhile, the political crisis is worsening. With the previous dealmaker, the UGTT, at loggerheads with the Ennahda-backed prime minister, President Essebsi has accused his former coalition partners of hiding previous ties to terrorism, in 2013, and has sought Saudi, Emirati, and Egyptian support for his attacks on Qatar- and Turkey-backed Ennahda. Rumors of attempted coups have intensified, and social media is abuzz with unfounded reports of army movements. Tunisia needs dramatic new international involvement by countries and organizations not backing one proxy over another in order to protect the most significant Arab democratic experiment.
World oil markets and the Iranian wild card
Ruba Husari
MEI Scholar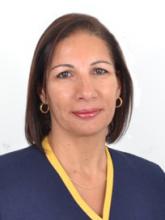 In its first oil market report in 2019, the International Energy Agency predicted that the journey to a balanced oil market will take time — it's more likely to be a marathon than a sprint — and will be gradual. On the one hand, there is the deal signed in Vienna between members and non-members of the Organization of Petroleum Exporting Countries (OPEC) to remove a glut in the market by cutting 1.2 million barrels per day (bpd) of supply starting this month. On the other hand, there's Iran, a wild card whose role in the volatile world oil markets of recent months is determined not in Tehran, but in Washington.
In November, the Trump administration surprised markets — and OPEC — with its decision to grant waivers to eight countries to import Iranian crude despite its declared objective months earlier of bringing Iran's oil exports to zero. Iran managed to export 1.1-1.3 million bpd in December. Now speculation is rife on the administration's next step when the waivers expire in May: will there be an extension, a partial extension, or a surprise cancellation? Without a heads-up, OPEC ministers will again face the dilemma when they meet on April 17 in Vienna of having to decide on measures for the second half of 2019 in anticipation of the impact of US sanctions on Iranian oil exports.
The rhetoric on Iran coming out of Washington has not changed. Yet, the decision it will make on the fate of waivers is tricky. It will depend on where oil prices are then and what impact four months of OPEC+ cuts have had. Politically trickier even is the fact that such a decision falls just ahead of the summer driving season in the U.S. when prices at the pump go up. The likely course of action would be a partial extension of waivers with a continued declared policy objective of bringing Iranian oil exports to a halt, but no commitment on the timing.
Saudi Aramco's $10B bond issue
Jean-François Seznec
MEI Scholar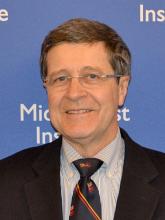 Earlier this month, Saudi Aramco announced it would issue about $10 billion in bonds. The funds will likely be used for part payment of its acquisition of SABIC, the chemical behemoth that is 70% owned by the Public Investment Fund, Saudi Arabia's sovereign wealth fund. This bond issue appears to show that market analysts see power in Saudi Arabia as less absolute than is often described in the press.
The bonds, originally pegged at $7.5 billion, were oversubscribed four times by large international banks. The demand for Saudi Aramco's debt proves that global financial institutions are bullish on the firm and its plans to expand its downstream chemical activities. The large banks do not seem to conflate it with the problems linked to Crown Prince Mohammed bin Salman, such as the Khashoggi affair, the Qatar debacle, and the unending war in Yemen. Indeed, they seem to analyze the ultimate risk of the country as being handled not by one man, but by a group of non-royal professional technocrats whose vision and management of the kingdom's main asset will guarantee their large investments' safety.
Of course, the banks' assumption that Saudi Aramco is politically independent from the crown prince may be unfounded. However, the global financial institutions are independent from the Saudi leadership and have "skin in the game." Hence, they may be a true weathervane of where the power lies. They must focus on what the true risks are: either political risk on an unpredictable leader, or on a solid business model led by professionals.
 
Photo by Jihad Muhammad Behlok/Anadolu Agency/Getty Images