Contents:
Lebanese elections bring change
Paul Salem
President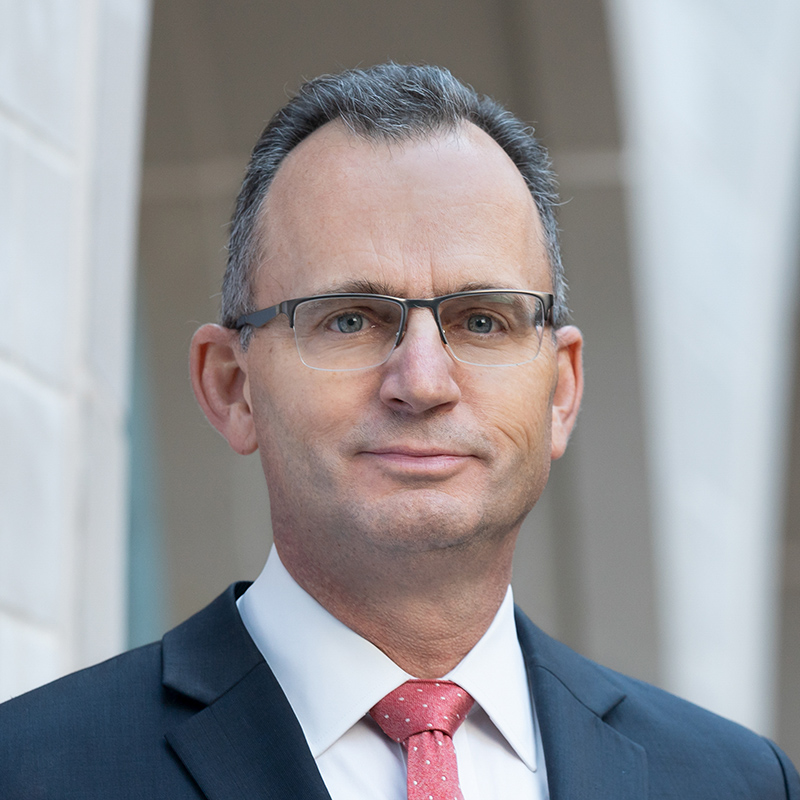 Although final and official results are not out yet, fairly advanced results show that voters dealt a serious blow to Hezbollah's political allies, favored their opponents, and brought a higher-than-expected number of new civil society candidates to parliament.
Despite a low voter turnout of 41%, significantly lower than the last elections in 2018, and despite great division among civil society ranks that failed to put together unified "revolutionary" movement or national lists, new candidates from these disparate lists made breakthroughs over established parties and politicians in 10 or 11 seats. Although this is still a small fraction of the 128 seats in parliament, it shows that change is possible, that a significant number of voters will vote for change if given a viable alternative, and that the established parties and politicians are vulnerable.
In a more traditional calculus, the elections weakened the pro-Hezbollah alliance in favor of its opponents. In the Christian community, the Free Patriotic Movement of President Michel Aoun and his son-in-law Gibran Bassil, which is allied with Hezbollah, saw their parliamentary bloc shrink, and now take second place to the staunchly anti-Hezbollah Lebanese Forces party, which secured a much larger bloc. The pro-Hezbollah and pro-Assad leader in North Lebanon, Suleiman Frangieh, also saw his influence shrink, failing to secure a majority even in his own hometown of Zgharta. Both Bassil and Frangieh can no longer claim to represent a dominant political trend in the Christian community, nor do they have a strong case to be considered for the presidency.
In the Druze community, long-time pro-Hezbollah and pro-Assad politicians lost to reformist civil society candidates; several pro-Hezbollah Sunni and Christian candidates in the Hezbollah strongholds of south Lebanon also lost. In the Sunni community, the previously dominant leader Saad Hariri sat these elections out, and the Sunni vote was distributed among a wide array of anti-Hezbollah or reformist lists. Sunni allies of Hezbollah and Assad did very poorly.
Hezbollah and Amal maintained their sweep of the 27 Shiite seats in parliament. But Hezbollah's leader Hassan Nasrallah had made it clear in recent speeches that Hezbollah's goal in these elections was to make sure its allies in other communities did well. In this, it has failed. Hezbollah has lost its main Christian cover, has lost key allies in the Sunni and Druze communities, and has lost the majority it previously could count on in parliament. Of course it remains the dominant party of the Shiite community and an extremely powerful armed group that does not hesitate to use force inside, and outside, the country to pursue its or Iran's goals.
It is fair to say that the results of these elections came as a surprise even to civil society and reform groups who had begun to lose hope in the possibility of change. It shows how much elections still matter, and how much political mobilization and voting can bring about change, even in a dysfunctional and militia-dominated country like Lebanon.
In the weeks ahead the parliament has first to elect a speaker. Amal leader Nabih Berri has been speaker for the past 30 years, and might be so again, but the election results make his road to victory more challenging. Next, the president must engage in parliamentary consultations to designate someone to form the next government. The current Prime Minister Najib Mikati fared poorly in these elections, but it's not yet clear who might emerge as an alternative. The next big political milestone is the presidential election that should take place this fall. Hezbollah's original plan, to try to get one of its close allies, Gibran Bassil or Suleiman Frangieh, into that position, is no longer viable. As electing a president requires a two-thirds quorum in parliament — a ratio that no political coalition has — the country might be bound for a presidential vacuum of extended duration.
In the meantime, the country is in desperate need of a new government that can work with the new parliament to implement the urgently needed economic reforms to secure an IMF rescue package, and begin reversing the socio-economic collapse. Although these elections have brought significant and positive political change, they leave the political road ahead still very contested and unlikely to produce sufficient political consensus to undertake the necessary major reforms. But the elections do give hope that change is indeed possible in the country, and that efforts to bring about more lasting and widespread change deserve to be redoubled.
Follow on Twitter: @paul_salem
With Sheikh Khalifa's passing, Mohammed bin Zayed ascends to the UAE presidency
Gerald M. Feierstein
Senior VP; Distinguished Sr. Fellow on U.S. Diplomacy; Director, Arabian Peninsula Affairs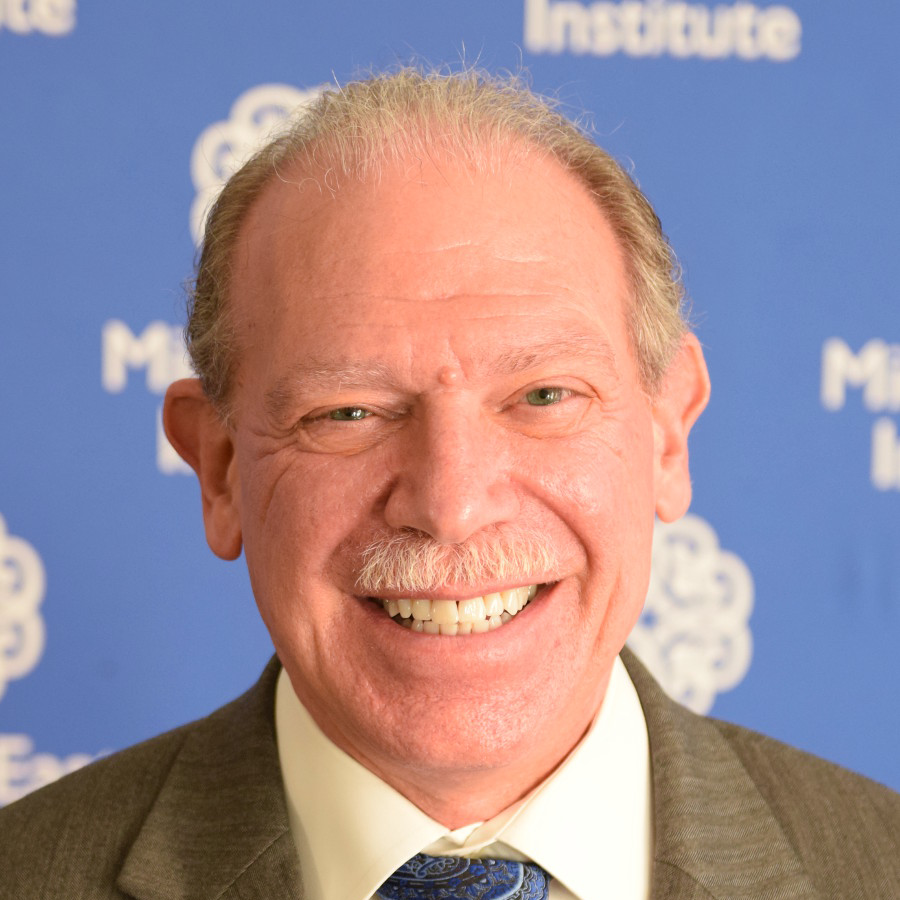 After years of ill health following his 2014 stroke, UAE President Sheikh Khalifa bin Zayed passed away on May 13. As UAE president following the death of his father, Sheikh Zayed, Sheikh Khalifa oversaw the continued growth of the country's political, economic, and military power over his 18-year tenure, sustaining the policies that have guided the UAE since its founding, including close ties to the U.S.
With Sheikh Khalifa's passing, rulers of the seven emirates quickly elected Abu Dhabi Crown Prince Sheikh Mohammed bin Zayed as UAE president. Governing as de facto UAE ruler during his brother's years of incapacitation, Sheikh Mohammed, widely known as MbZ, is considered the architect of many of the policies established during Sheikh Khalifa's presidency. He has been particularly focused on strengthening the UAE's military and security capabilities over the period and is credited with building a UAE military that is considered one of the most capable forces in the MENA region.
But MbZ has also been the driving force in pushing the UAE to play a more assertive role in regional affairs, often in coordination with U.S. policy preferences, but at times in conflict with them. The Emirati military joined the U.S. coalition operating in Afghanistan and performed creditably over the years, gaining valuable experience that it then employed in support of Saudi Arabia's intervention in Yemen. Under MbZ's guidance, the UAE engaged widely in the MENA region. His initiative to normalize relations with Israel marked a fundamental shift in political alignments throughout the region. In the Horn of Africa the UAE was praised for its efforts to end conflict between Ethiopia and Eritrea but also supported breakaway Somali provinces and complicated U.S. efforts to promote Somali unity. In distant Libya, UAE support for warlord Khalifa Hifter in western Libya also undercut U.S. and international policies aimed at ending the civil conflict.
Despite the overall close U.S.-UAE relationship, MbZ's willingness to challenge U.S. policy preferences has been on display publicly in recent months over the Emirates' resistance, along with Saudi Arabia, to pressure from Washington and the EU to increase oil production and mitigate the fallout from Russian aggression in Ukraine. The back-and-forth between Washington and Abu Dhabi over the issue laid bare a deeper set of mutual grievances over policies related to Iran, the U.S. response to Houthi attacks on Emirati targets, and the Emirates' commitment to its relations with the U.S. in the face of increasing competition from China and Russia. The two sides have taken steps in recent weeks to reduce friction in the relationship, including a successful meeting between MbZ and Secretary of State Antony Blinken and now a high-powered U.S. delegation to Abu Dhabi led by Vice President Kamala Harris with a number of Cabinet secretaries to pay condolences on Sheikh Khalifa's death. It remains to be seen whether these efforts will be sufficient to clear the air.
Eyeing 2023, Turkey's opposition has increasing concerns about election security
Gönül Tol
Director of Turkey Program and Senior Fellow, Frontier Europe Initiative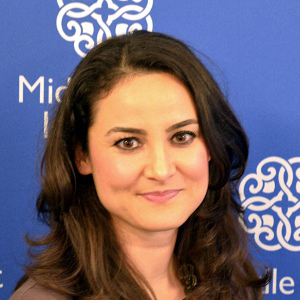 As Turkish elections scheduled to take place in mid-2023 draw near, the opposition's concerns about election security continue to grow. The problem is not just whether President Recep Tayyip Erdoğan will rig the elections or not. Equally worrying to his opponents is whether he will resort to the tactics he employed after his party lost its parliamentary majority in the June 2015 elections. Following that loss, Turkey descended into one of its darkest periods as fighting with the Kurdistan Workers' Party (PKK) resumed and several terror attacks were carried out inside the country, killing scores of people. In snap elections held a few months later in November, Erdoğan ran on a platform urging voters to choose between him and chaos, and his party recaptured the parliamentary majority, leading many to believe that the violence that marred the run-up to the polls had been engineered by Erdoğan himself.
These same worries were on full display again last week when the head of the main opposition Republican People's Party (CHP), Kemal Kılıçdaroğlu, showed up at the headquarters of SADAT, a defense firm linked to Erdoğan that was founded in 2012 by a former Turkish brigadier general expelled from the army in the 1990s as part of an anti-Islamist purge. A paramilitary organization, SADAT is known to have been involved in training and arming the Syrian opposition and deploying Syrian mercenaries in Libya and Azerbaijan. Opposition parties worry that SADAT could create the kind of chaos that ensued after the June 2015 elections to exploit voters' security concerns in the lead-up to 2023.
In 2015, Erdoğan capitalized on ISIS and PKK attacks, but this time around he might tap into the growing tension over the millions of Syrian refugees living in Turkey, and Kılıçdaroğlu has suggested that SADAT could play a key role in fanning the flames. Given the high-stakes nature of the upcoming elections and the long list of challenges Erdoğan faces, it is not an unlikely scenario. Erdoğan could exploit the chaos to pitch himself as the only leader who can solve Turkey's refugee problem by taking steps such as bussing refugees to Syria or launching another military incursion into the north of the country. He has done similar things in the past to ease voter anxiety over Syrian refugees with little success. Whether he can score enough points this time to secure an election victory depends on whether opposition parties offer a more realistic solution to one of the country's most pressing problems.
Follow on Twitter: @gonultol
Lebanon's election offers cause for both optimism and pessimism
Bilal Y. Saab
Senior Fellow and Founding Director of the Defense and Security Program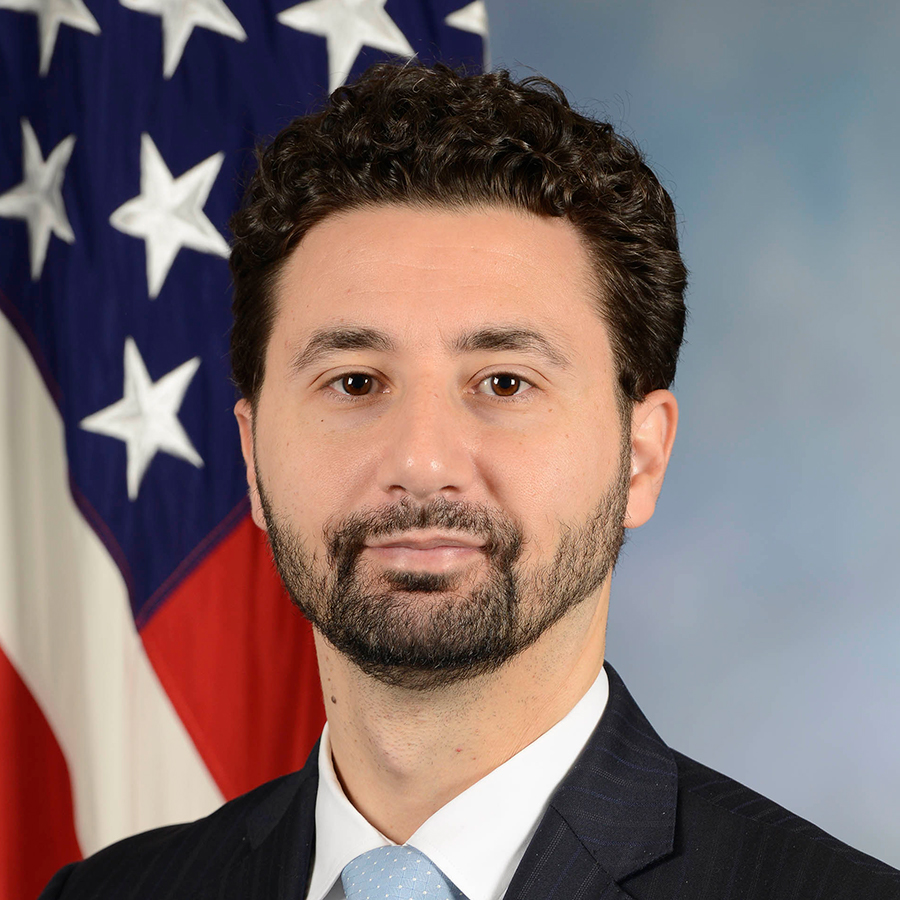 The electoral outcome in Lebanon has given both optimists and pessimists enough reason to deepen their convictions. The optimists will point to the unprecedented victories of new faces, many from civil society, who long for systemic change in the country, and concurrently, to the defeat of traditional politicians and sectarian chiefs who support the rotten political status quo and are allied with Hezbollah and loyal to the Syrian regime.
Despite a global pandemic, dreadful economic circumstances, intimidation and possible fraud in some districts, and an electoral law that to a large extent favors the old guard, there were significant electoral breakthroughs. And in a country awash with weapons, small and heavy, not one person was killed in this monumental national event. That's worth noting. Kudos to the Lebanese army for providing security.
The pessimists will argue that precisely because these elections were being held under historically bad economic conditions, political collapse, and massive societal depression, many more people should have voted for change (most from the Sunni community even boycotted!), civil society should have found a way to unite, and a much larger number of reform candidates should have won.
You can pick either narrative and you wouldn't be entirely wrong. More than two years ago, I wrote that getting even a small number of change candidates represented in the next chamber would constitute a decent start to the long and arduous journey of political rehabilitation. This goal has been accomplished, no doubt, which is a big deal. This constituency now exists, no matter how small and fragile it is. 
The challenge now for the honest voices who won is to get sufficiently organized inside the next parliament to implement what they have been calling for. This obviously will be very difficult given the still considerable power of Hezbollah and its allies and the next presidential race in October will show the immediate impact of these parliamentary elections.
It's not too late for the change candidates to unite to amplify their numbers and influence inside the next chamber, but it won't be easy given the significant differences they have on priorities and the sequencing of reforms. The Lebanese Forces, which won big and will form the largest Christian bloc, have not only an opportunity but also a responsibility moving forward: to refuse any bargaining with the status quo powers, which they didn't do when they signed off on Michel Aoun's terrible presidency, and form a bond with as many independents and reformists as possible to introduce some much-needed change into the system.
Somalia rejected dictatorship, but the road ahead will be difficult
Guled Ahmed
Non-Resident Scholar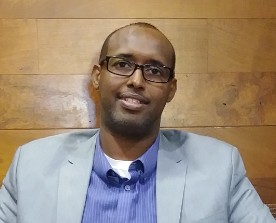 On May 15, Somalia's incumbent president, whose mandate expired more than a year ago, was voted out. The 329 members of Somalia's parliament elected former President Hassan Sheikh Mohamud, who defeated his rival, Mohamed Abdullahi (known as Farmaajo), by 214 to 110 in the third round of voting in the legislative body. The election comes one year after Farmaajo illegally extended his mandate by two years — a move that the military later forced him to reverse, sending Farmaajo to the negotiation table to set a timeline for elections and saving the country from the brink of war.
Hassan Sheikh Mohamud, Somalia's newly sworn-in president, previously led the country from 2012 to 2017. During his time in office he transformed the economy from aid dependence to GDP growth of almost 4%, initiated Somalia's debt relief, reformed the financial sector, built four federal states, and improved security by freeing several towns from al-Shabab. Sadly, he will start the task of reforming the country not from where he left off, but almost from where he started. He inherits the daunting task of reviving a depressed economy with GDP growth of -2%, politicized federal and state development programs, a fragmented Somalia National Army and security apparatus, high youth unemployment, an emboldened al-Shabab that controls most of the country, an incomplete constitution that that hinders state building and federalism, and a humanitarian crisis that has displaced almost 4 million people as a result of climate change, mismanagement, and corruption.
The new administration will need to prioritize these challenges based on urgency. The first priority should be to address head on the elephant in the room, starting with reforming the constitution and tackling the outstanding issue of the federation of Benadir State, which has dragged on since 2012. Addressing this issue will allow the new administration to implement a one person, one vote system for a population of 4 million in first two years. This will also address security and stability issues in Benadir State by flushing out al-Shabab and allowing regular movement into and out of the capital, creating opportunities to invest in infrastructure and aid economic recovery.
The second priority will be to implement radical reform in the army and security sectors by dismantling the entire National Intelligence and Security Agency (NISA), removing former al-Shabab elements, and replacing NISA with a new security organization with a new name and a new or retrained staff. Similarly, all Haramcad and Duufaan special clan forces built by Farmaajo need to be disarmed, and those proven to have committed violations of human rights should be court-martialed. Next, the AU Transition Mission in Somalia and the Farmaajo administration security transition plan need to be re-evaluated, considering both the pros and cons and the best way to reform rather than end it, perhaps by extending it for another five years.
The third priority is saving Somalia from economic collapse by avoiding the IMF scrapping the country's budgetary support and debt relief. The new administration must request an immediate three-month extension to pass reforms and policies to meet the deadline.
Somalia is at a critical juncture, facing a devastating humanitarian crisis, a rising al-Shabab threat, and politicized and divided federal states and security forces. All of this could result in state collapse if the international community does not go beyond above and beyond to aid a new and fragile democratic government. The Biden administration has to understand that Somalia's instability and Farmaajo's dictatorship are the result of the EU and U.S. playing a passive role while external actors, especially Turkey and Qatar, have expanded their influence by politicizing the army and other government institutions.
It's a relief to see President Joe Biden finally redeploying the U.S. army to Somalia to fight against al-Shabab; however, limiting aid to the security sector and the war on al-Shabab will not yield tangible results. Rather, the Biden administration should push for a holistic, sustainable peace and development package focusing on populous regions have been politically and economically disenfranchised by the Farmaajo administration, namely south-central Somalia and the Shabelle river belt. These areas urgently need state-building and security improvements, including the creation of a task force to track and monitor the money laundering that finances al-Shabab activity inside and outside Somalia.
Follow on Twitter: @GuledWiliq
The Taliban throw a veil over oppressed Afghan women
Marvin G. Weinbaum
Director, Afghanistan and Pakistan Studies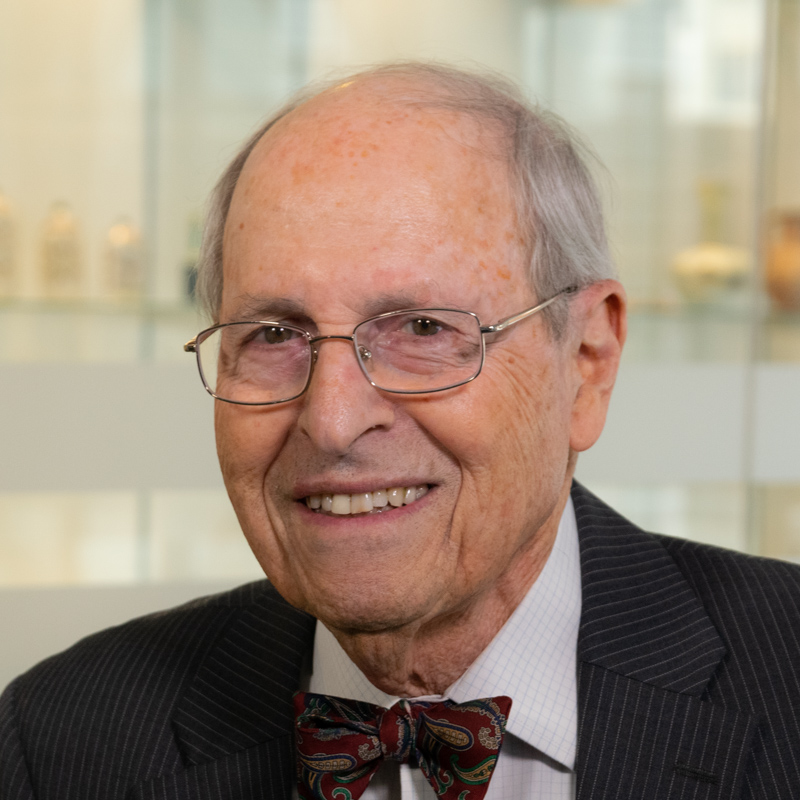 Of all the repressive measures that the Taliban have taken against women since recapturing power, perhaps none is more demeaning than the May 7 decree requiring them to wear a garment that covers the entire body. With this injunction, alongside the advice that most women should remain at home, supported by rules proscribing driving licenses and limiting travel unaccompanied by a male relative, women stand to become increasingly invisible, immobile, and silenced. I recall during a nearly week-long stay in Kabul and Jalalabad in early 1997, six months after the Taliban had seized the capital, that about the only women visible on the nearly deserted streets were either elderly beggars or foreigners with aid organizations and U.N. agencies. Kabul and other principal cities are far different than they were 25 years ago, with a sizable and vocal cohort of middle-class women committed to defending their hard-won rights. It remains to be seen whether the police with the Taliban's Ministry for the Promotion of Virtue and Prevention of Vice will strictly enforce the new regulations and whether the judicial system will apply the draconian punishments called for by the law. Many thousands of women have already been forced out of the workplace by gender segregation. Until recently, they comprised more than a fifth of the country's civil service, including 16% of senior positions, and 27% of the members of parliament.
The regime's preferred one-piece, full-body burqa, commonly referred to in Afghanistan as a chadri, is widely resisted by middle-class women in the larger cities. The chadri has been traditional dress throughout much of rural Afghanistan, and more common among older and poorer women in society. Urban middle-class women, especially the educated, have rejected the garment for several generations. Subject to growing Islamic influences during the recent republic, these women dressed conservatively, normally with a head scarf. But forcing them to wear the chadri, as in the 1990s Islamic emirate, is emblematic of a system of growing oppression and stifled ambitions. Aside from being uncomfortable, the garment can also be dangerous, making it hard to breathe and depriving the wearer of peripheral vision in Afghanistan's heavily trafficked cities.
Human rights advocates across the globe have condemned the announced dress code just as they did the Taliban's broken promise to reopen girls' secondary schools in March. While these criticisms are unlikely to reverse the deepening engagement of many countries with the Taliban as the de facto government, they have dealt a blow to the regime's ambitions for political recognition and financial aid. On some issues the Taliban's senior command seems willing to appease the international community, most notably with their coming ban on poppy growing. So far, the feared mass arrests and public executions of people associated with the previous regime and foreign forces have not occurred. But these are largely political decisions whereas the subjection of women is for the Taliban's hardline leadership a religious mandate that rules out compromise, whatever the reputational costs.
Malavika Radhakrishnan, research assistant to Marvin G. Weinbaum, assisted with this article.
Follow on Twitter: @mgweinbaum
US moves to permit investments in non-regime areas in northern Syria
Charles Lister
Senior Fellow, Director of Syria and Countering Terrorism & Extremism programs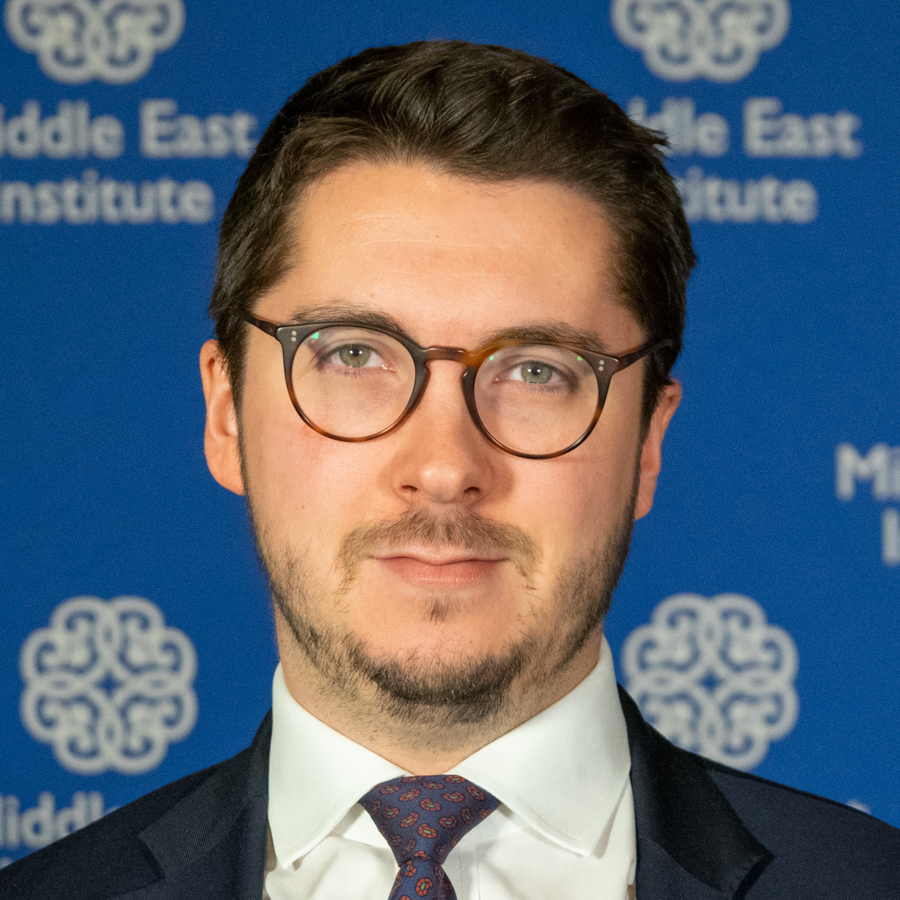 On May 12, the U.S. Treasury Department announced General License No. 22, permitting financial transactions or investments in two zones of northern Syria not controlled by the regime — in the northeast, controlled by the Syrian Democratic Forces (SDF), and in parts of northern Aleppo, controlled by the Turkish-backed Syrian National Army (SNA). Specifically, the license invites external investments in agriculture, information and telecommunications, power grid infrastructure, construction, finance, clean energy, transportation and warehousing, water and waste management, health services, education, manufacturing, and trade.
On the surface, this is an excellent move by the Biden administration, coming amid the increasingly challenging realities we face in meeting the humanitarian needs of northern Syria's population. As the war in Ukraine strains international attention, bandwidth, and resources, concern is also mounting that Russia plans to veto any further extension of the United Nations' cross-border access into northern Syria at the U.N. Security Council in July — a move that would trigger a humanitarian catastrophe. Beyond seeking to incentivize investment from government entities, large businesses, and corporations, the license also opens the doors to Syria's wealthy diaspora, which has long sought to invest in communities left behind.
The general license also suggests the U.S. is encouraging an expanding scope of humanitarian work in the region. For too long, the international response has been limited to emergency assistance — food baskets and temporary shelter — and it is about time we moved the goalposts to emphasize more strategic use of aid and stabilization work, to reconstruction, local business investment, capacity building, and stabilization.
The one danger associated with this policy move is the possibility that the regime could seek to exploit a loosening of sanctions restrictions to bypass its own sanctions. It is no secret that the SDF maintains open, though complicated ties with Damascus and discussions around a possible settlement between the two have long been stalled. Were the SDF to find itself in a position to offer something of real value to the regime, the prospects for constructive talks progressing would markedly increase. The U.S. and the world at large will need to keep laser-focused on whether the economic relationship between Damascus and the northeast evolves as a result of these waivers and crack down on it immediately if it does.
Follow on Twitter: @Charles_Lister
Iran's ominous economic challenges
Alex Vatanka
Director of Iran Program and Senior Fellow, Frontier Europe Initiative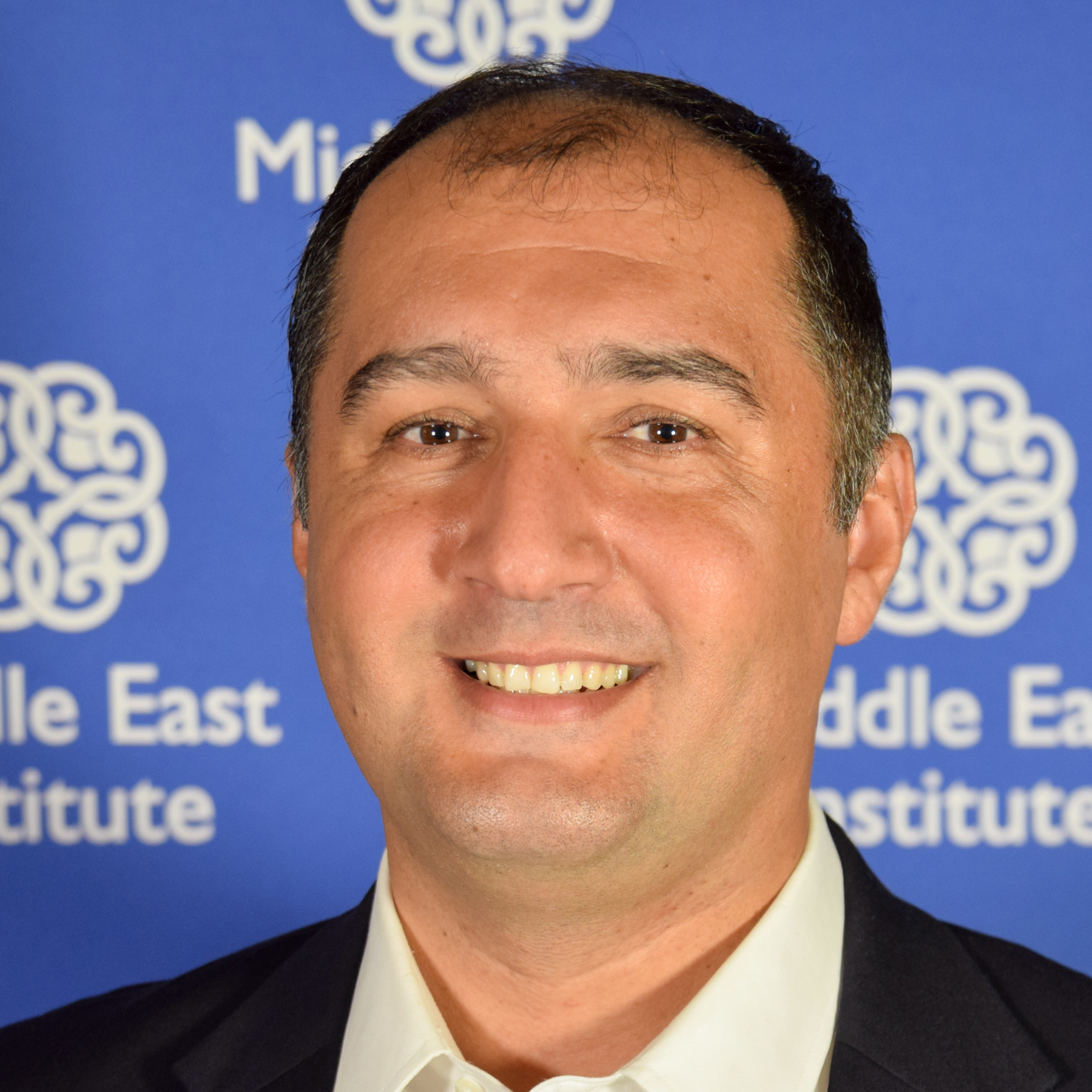 The Raisi government faces colossal economic challenges. At the moment, rising prices are resulting in food protests and the security forces are preparing for these to gain momentum as the government readies further cuts to subsidies for basic goods. But Iran's long-term economic challenges are more ominous. 
One key area where the economy suffers acutely is the lack of investment in critical industries. Nowhere is this more evident than in the oil and gas sectors. On paper, Iran has everything needed to be a global energy superpower, from massive oil and gas reserves to considerable petrochemical production potential. But the country needs foreign investment and cutting-edge technology, and these are not flowing in as sanctions keep investors away.
Senior officials claim that Iran could quickly double crude exports if sanctions were lifted. That would be impressive, if true, but even then the success would be relative. Iran exports around 1.6 million barrels per day (bpd) of oil, while it exported around 2.8 million bpd before sanctions were reimposed in 2018. In other words, Iran's best hope today is to play catch-up while its nearest regional competitors, such as the Gulf states, are free from international isolation and much better placed than Iran to fulfil their potential as global oil and gas exporters.
Instead of acknowledging the heavy cost of sanctions, and the necessity for foreign policy change so as not to deter investors, officials in Tehran stick to expressing false hopes. On May 16, Oil Minister Javad Owji said that his ministry "will launch more than 40 projects worth $30 billion this year." He provided no detail but did admit that most of the projects will be financed and operated by local companies. Such promises have been made before by Owji's predecessors. 
In 2008, Oil Minister Gholam Hossein Nozari sought to generate $500 billion in new investments. Then sanctions were imposed on Iran and investments almost entirely dried up. After the nuclear deal was signed in 2015, Oil Minister Bijan Zanganeh stated in 2017 that he was after $200 billion in investments, with 65-75% to come from foreign investors. This goal was also not met as investors stayed away after Donald Trump pursued his "maximum pressure" campaign against Iran. 
In late 2021, Owji himself admitted that foreign investment is not a luxury but a necessity for Iran's national security. As he put it, unless Iran can attract $145 billion in investment, then the country will soon become a net oil importer. While every one of these oil ministers has admitted that sanctions are choking Iran's oil and gas industries, the leadership in Tehran refuses to admit that the country's foreign policy is killing its economy.
Follow on Twitter: @AlexVatanka
Photo by Fadel Itani/NurPhoto via Getty Images
---
The Middle East Institute (MEI) is an independent, non-partisan, non-for-profit, educational organization. It does not engage in advocacy and its scholars' opinions are their own. MEI welcomes financial donations, but retains sole editorial control over its work and its publications reflect only the authors' views. For a listing of MEI donors, please click here.