What crystal ball for the Middle East?
Paul Salem
President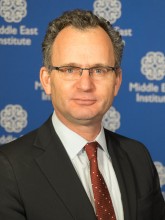 Trying to forecast events in the Middle East is a fool's errand, but below are some key issues to watch closely. Among the civil wars: the recent talks and de-escalation of conflict in Yemen is unlikely to lead to a final resolution but could ease the humanitarian suffering there; in Libya, recent talks also create hope for progress; in Afghanistan, de-escalation appears much more difficult, despite intermittent talks, and possible U.S. military drawdowns are likely to further embolden the Taliban; in Syria, the regime will consolidate the territory under its control and is likely to be readmitted to the Arab fold, and could thus begin talking about post-conflict reconstruction, but the fate of the Kurdish regions, Idlib, and the southeast remain very uncertain, and could lead to a further round of fighting.
In terms of regional tensions, Iran will remain under tight U.S. sanctions but is likely to hunker down. The division within the GCC shows no signs of being overcome, although the leadership in Riyadh, chastened by recent backlash, might pursue a less combative foreign policy. A key question is how the Turkish-Kurdish relationship will play out in 2019, especially in northern Syria. There will be no breakthrough in the Israeli-Palestinian "peace process" even if the White House announces its much ballyhooed "deal of the century." A key issue to watch is the still unresolved risk of a major military escalation between Israel and Iran in Syria and/or Lebanon.
At the political level, President Recep Tayyip Erdogan faces the challenge of local elections in March, Afghanistan faces presidential elections in July, and the Israeli prime minister faces both corruption charges and general elections. Proving that the dynamics of the Arab Spring are not extinguished, the Sudanese public has erupted in large-scale protests against the rule of President Omar al-Bashir. Informed and active publics throughout the MENA region will continue to make their voices heard.
From the U.S. side, the new year begins with profound uncertainty about key pillars of U.S. policy in the region. On Syria, President Donald Trump announced that the U.S. would withdraw immediately, but his national security advisor is publicly stating the opposite; Trump announced a halving of the troop presence in Afghanistan, but that has not made it into actual policy; he declared victory over ISIS, expressed no concern for America's Kurdish allies, and said that Iran could "do what it wants" in Syria — all positions that have been walked back by his own national security advisor. Will Trump's isolationist instincts prevail in 2019, or will his various advisors prevail upon him? Predicting what the U.S. president will do, like forecasting events in the Middle East, is a fool's errand.
Related Podcast
Also check out the companion episode of MEI's podcast, Middle East Focus, for more in-depth conversation of the topics covered in these briefings.
Counterterrorism and regional security
Charles Lister
Director of Countering Terrorism & Extremism program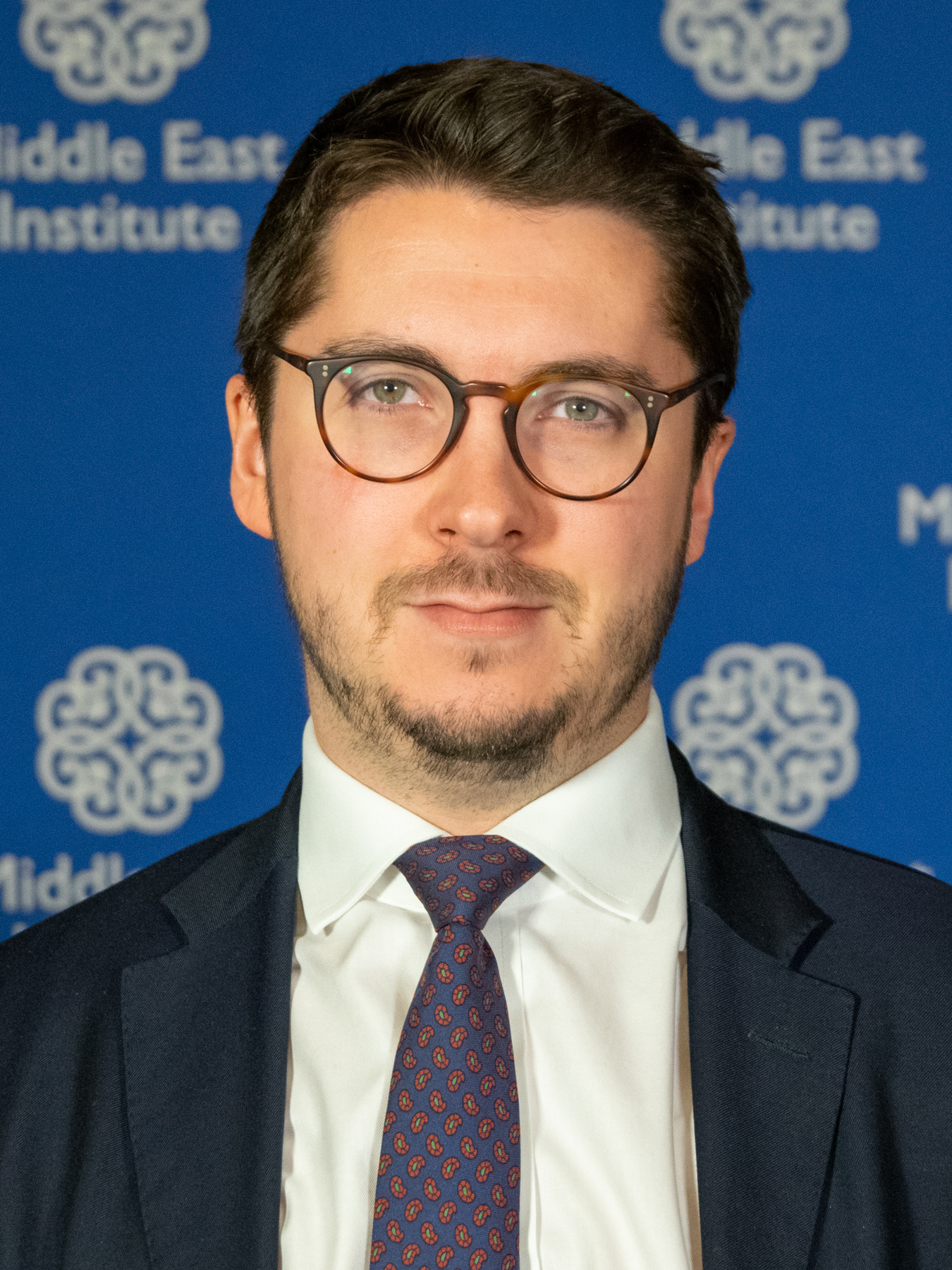 Substantial progress was made through 2018 in local, regional, and international efforts to counter terrorism in the Middle East. ISIS's self-styled caliphate centered in Syria and Iraq suffered a near-comprehensive military defeat, while its branches elsewhere in the region were curtailed and contained. Al-Qaeda, meanwhile, doubled down on its localized approach to conflict in North Africa, the Levant, and the Arabian Peninsula, and in so doing, it saw its sense of unity and its global potency weaken. As a result, Europe and the U.S. suffered markedly fewer terror attacks in 2018 than in previous years.
However, much of the progress made in 2018 amounts to a successful game of "whack-a-mole," but one in which each blow of the "hammer" is sufficiently hard and destructive as to further fuel the underlying conditions that gave rise to the "mole" in the first place. In other words, while the Middle East may experience a stint of lesser jihadist violence in 2019, that state is likely to be temporary so long as deeper root causes remain unaddressed. Socio-political divisions remain rife; dictatorial rule is back on the rise; economic issues are deepening; and the overall state of human rights and freedoms have sharply declined. While terrorist organizations have been militarily suppressed, these conditions represent an ideal breeding ground for violence in the Middle East.
With the U.S. set to withdraw from Syria, thereby degrading its credibility and weakening its leverage elsewhere in the region, vacuums will either be filled by autocratic actors or exploited by malign sub-state groups. A regional re-sorting is more likely to reveal opportunities for extremists than to remove them, and so long as that remains the same, terrorism and counter-terrorism will continue to be central themes determining the security dynamics of the Middle East – in 2019 and beyond
Assad keeps inching ahead in Syria
Robert S. Ford
Senior Fellow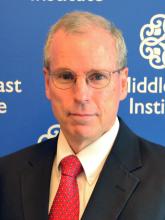 If President Donald Trump withdraws American forces from eastern Syria, Russia will try to prevent large-scale fighting between Turkey and the Syrian government in that part of the country. It will likely aim to secure a deal acceptable to Turkey and Syria that gives the Syrian Kurds some political and cultural rights. Turkey is consolidating its grip over enclaves along the Turkish border in northern Syria to ensure the Syrian Kurds cannot expand. If the Americans do withdraw, the last likely site of fighting in the Syrian civil war will be in northwestern Syria unless Turkey and Russia reach a deal on when the remaining rebels there will be disarmed. The UN-led political negotiations have broken down, and no alternative process is ready to launch in its place.
Russia will aim to forestall major fighting in Syria between Israel and Iran, but Israeli airstrikes are set to continue. Iran is loath to respond too forcefully. Meanwhile, President Bashar al-Assad's government will further consolidate its hold over all of Syria's big cities. While it lacks the financing to rebuild them, Arab Gulf firms might enter the Syrian market as Gulf states normalize relations with Damascus. The Assad government is working with private-sector cronies to change demographics in former opposition strongholds and launch new real estate developments. Fearful about their safety and economic well-being, only a small fraction of the 5.6 million Syrian refugees will return in 2019.
The greatest fighting in 2019 may well come in the northwestern Syrian province of Idlib, where 2 million refugees are sheltering. Jihadi extremists control much of the province, and the Russian-Turkish deal for their eventual removal could break down as Turkish progress against the extremists to date has been slow.
A tough year ahead for Afghanistan
Ahmad Majidyar
MEI Fellow, Director of the IranObserved project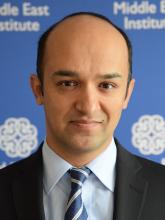 A tough year lies ahead for Afghanistan as the war-torn country is facing myriad challenges amid shrinking international assistance.
The most daunting task for Kabul and its international partners this year will be to improve security and reverse the gains made by the Taliban and other terrorist groups. Once the winter season is over, the insurgents will wage another spring offensive to seize territory and undermine the Afghan government. Despite the recent momentum in diplomacy with the Taliban, the prospect for a negotiated settlement to end the war will remain bleak as long as the militants continue to reject direct dialogue with the Afghan government.
Another significant challenge for the Afghan government will be to hold credible presidential elections. Initially slated for April, the vote is already delayed until at least July, and worsening security and political instability may delay it even further.
The country's economic woes may also get worse unless Afghan leaders implement needed reforms. Growing internal displacement, an influx of returnees from Pakistan and Iran, severe drought, soaring unemployment, and rising inflation are set to exacerbate the economic challenges.
This year will also be critical for Afghanistan's long-term stability as the Trump administration is mulling ending the U.S. military mission in the country. If the administration decides to significantly draw down or pull out all American troops, it may prove to be a recipe for Iraq-like disaster. A precipitous withdrawal would undermine the morale and capability of the Afghan security forces, embolden the Taliban, and reduce the incentive for the militants to negotiate peace. NATO allies would mostly likely follow suit and curtail their engagement in Afghanistan as well. Moreover, a sense of abandonment would aggravate political polarization in the country and trigger a dangerous power play by competing regional actors to fill the vacuum.
Failing at 40? The Islamic Republic faces growing discontent at home
Alex Vatanka
Senior Fellow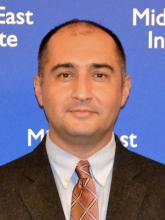 Iran's many predicaments are only bound to get worse in 2019. It is convenient to blame the country's pains on American sanctions re-introduced by the Trump administration in late 2018. To do so though is to miss the essence of the turmoil inside Iran. American actions, as painful as they are to the Iranian economy, are marginal to the impending political struggle that pits the reactionary clerical class and their cohorts from the Revolutionary Guards against a restless population.
By all indicators, the vast majority of Iranian people have given up on the Islamic Republic. The list of grievances is long but not new. From draconian social codes that suffocate personal freedoms and inept management to nepotism and sweeping corruption that profits the few, the Iranian public feels the sting and is pushing back. The growing cases of protest – from unpaid pensioners and workers to anti-veil activists – are a symptom of a political model that is failing. It has even failed in its core mission of Islamicizing society. Senior Iranian ayatollahs openly admit that Iranians are turning against Islam and toward secularism to a greater extent than ever before.
The Islamist regime, meanwhile, is unlikely to instigate reform while it believes repression alone can do away with dissent. The unelected supreme leader, Ayatollah Ali Khamenei, in power for 30 years, trusts only a handful of advisors and shows no sign of introspection. The elected president, Hassan Rouhani, a major disappointment to the millions who voted for him in the hope of reform, will tinker with secondary policy matters but will not dare question Khamenei's power. As the Islamic Republic turns 40 in February, it is clear that the world's first modern-day theocracy is unwanted at home. In the absence of policy change by the regime, the year 2019 will once again display the discontent of the Iranian people.
Another year in the doldrums for the Gulf
Gerald Feierstein
Senior Vice President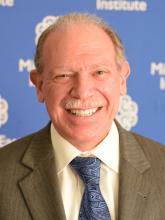 There is little reason to expect dramatic change in the Gulf over the coming year. The Gulf Cooperation Council (GCC), the umbrella organization for the region's states, remains mired in the dispute that erupted in 2017 between Qatar and its neighbors. The recent GCC summit in Riyadh reinforced the impression that both sides in the conflict remain firmly entrenched in their positions and are under little or no pressure to negotiate or seek a compromise. As a result, while the organization will continue to pursue economic initiatives and other aspects of regional cooperation on the margins, there is no real prospect that it will be able to address more substantial regional challenges, particularly in the areas of defense or security. Thus, the likelihood is that the six member states will continue their drift towards looser intra-GCC ties and a greater reliance on outside relationships.
Economic prospects for the GCC states also appear unlikely to experience significant change over the coming year. The sharp decline in oil prices over the course of 2018 placed new strains on government budgets throughout the region while signs of a global economic slowdown have kept energy prices soft despite the OPEC+ decision to reduce production in a bid to firm up prices. Meanwhile, plans for substantial new projects to promote economic diversification, showcased by Saudi Arabia's ambitious Vision 2030, have not produced the desired results as yet. Saudi economic plans, in particular, are hampered by a lack of confidence on the part of foreign and domestic investors in the kingdom's legal framework and commitment to transparency and the rule of law. In the absence of new Saudi commitments to undertake substantial reforms to the legal and economic systems, investors will likely remain reluctant to invest in Saudi economic projects.
GCC international relations, especially for Saudi Arabia and the UAE, will also be challenging in 2019. Anger in Western capitals over the prolonged Yemen civil war as well as fallout from the murder of Jamal Khashoggi and other human rights concerns will continue to weigh heavily on Saudi relations with its traditional Western partners. Allegations of Saudi and Emirati interference in U.S. domestic politics may also become more prominent as the new Democratic majority in the House of Representatives digs more deeply into Donald Trump's presidential campaign and his administration. Conversely, although publicly silent, Saudi and Emirati leaders no doubt were unpleasantly surprised by President Trump's abrupt announcement that he would withdraw U.S. forces from Syria and that "Iran can do what they want" there. The UAE quickly announced that it would reopen its embassy in Damascus, joining Oman and Bahrain, which have maintained their diplomatic presence. Kuwaiti officials reported that they would follow suit once the Arab League gave a green light. Prospects in 2019 are for continued growth in Saudi and Emirati ties to Moscow and Beijing.
For the Egyptian government, it's time to deliver
Mirette F. Mabrouk
Senior Fellow, Director of Egypt program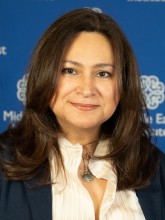 If 2018 was a year in which the Egyptian government asked its citizens (and the international community) to bear with it while it enacted rigid austerity measures to mend an ailing economy and tightened civic freedoms to ensure security and stability, 2019 will have to be a year in which it delivers on those promises.
There are several factors at play. On the economic front, the austerity measures were part of a broader economic reform program, backed by a $12 billion Extended Fund Facility from the International Monetary Fund, that saw subsidies on essentials like fuel, water, and public transport slashed, driving up prices on everything from basic foodstuffs to luxury cars. The resulting macro indicators have been impressive, with Egypt achieving its highest growth rate in a decade, 5.3 percent. Billions of dollars in foreign direct investment have poured in, replenishing seriously depleted foreign reserves. Egypt has sold more than $13 billion in foreign-currency-denominated bonds since 2016, and its current reserves will enable it to meet its financial commitments and import requirements. However, it remains to be seen how comprehensive that growth is; the economy needs to grow at almost 9 percent to absorb its burgeoning labour market. Egypt is withstanding the current emerging markets crisis, but investors and economists will be keeping a close watch. And while the government has committed to protecting the most vulnerable of Egypt's population from the austerity measures via its cash transfer program, Takaful and Karama, this investment should be increased, not only as form of social support but as a practical means of stimulating demand.
On the political side, there are rumored constitutional amendments on the way which may increase presidential terms limits (the years, from four to six, but not the number of terms, which would remain at two), reduce both the size and authority of the parliament, and possibly reinstate the upper house (the Shura Council), reverting Egypt to a bicameral parliamentary system. More interesting to watch will be the rumored formation of a High Council for the Protection of the Constitution, with as yet unknown responsibilities and powers vis-à-vis the parliament and, indeed, the presidency.
These changes, particularly whether any term increases would be applied retroactively or not, would have to go through the courts and traditionally, those courts can be deeply problematic for the presidency. It remains to be seen how these developments will play out.
Iraq faces political divisions and economic challenges
Robert S. Ford
Senior Fellow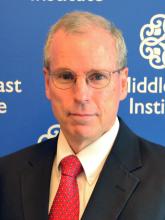 As Iraq heads into 2019, Prime Minister Abdel Abdul-Mahdi faces more political divisions that already have hindered the finalization of his 22-member cabinet. Particularly contentious have been the Defense and Interior portfolios. Not only sectarian divisions define Iraqi political disputes; now there are multiple splits within the Shia, Sunni Arab, and Kurdish political groupings. Abdul-Mahdi, like his predecessor Haider al-Abadi, is a smooth and soft-spoken politician able to reach out to all sides. Like al-Abadi, he lacks a powerful political or militia base and thus has not been able to secure votes for his entire slate of ministers. An important measure of his political influence will be confirmation of the Interior, Defense and Justice ministers, who have key roles in consolidating hard-won gains against ISIS. This is especially important as ISIS elements have launched a small-scale campaign of assassinations and targeted bombings in some northern Iraqi provinces.
Abdul-Mahdi must secure economic improvements in 2019. Without better provision of electricity and clean water, there will be more large demonstrations in Shi'a communities in southern Iraq. Some Sunni Arab communities, angered by slow reconstruction of cities devastated in the war against ISIS, could also see protests. The Iraqi government should earn greater revenues if oil prices rise, and Moody's in December 2018 predicted the economy would grow by 4.1 percent in 2019. American pressure on Iraq to halt imports of Iranian natural gas, vital for Iraqi electricity production, will be a contentious issue between the two governments.
Change unlikely in Israel-Palestine in 2019
Nathan Stock
MEI Scholar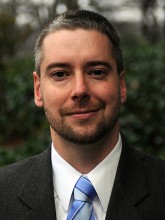 President Mahmoud Abbas and the Palestinian Authority (PA) spent 2018 largely unable to respond effectively to President Donald Trump's recognition of Jerusalem as Israel's capital and the ensuing rupture in U.S.-Palestinian relations. In 2019, it is unlikely the PA leadership will be able to gain new international support, vis-à-vis an expansionist Israel, nor are the leaders in the West Bank likely to support mass Palestinian mobilization to challenge Israeli control. Progress toward reunifying the divided Palestinian political system seems remote as well.
If the Trump administration does release its long-awaited peace plan, the proposal is not expected to have a major impact on events. Assuming the proposal falls far short of Palestinian demands for a sovereign state, it is unlikely to worsen U.S.-Palestinian relations, as they are already at rock bottom.
The situation in Gaza will likely remain precarious. The key development to watch will be the implementation of a set of Egyptian and Qatari "understandings" that are supposed to improve conditions in the besieged coastal territory. These agreements have facilitated monthly payments for a portion of Gaza's civil servants, as well as funding for the territory's power plant. By spring these understandings are supposed to lead to progress on addressing underlying infrastructure needs. Such agreements have been stymied in the past due to Israeli security objections that have blocked the import of components necessary to carry out the work. Should implementation of the understandings falter – or should either side cause significant casualties in a cross-border attack – the parties could slide into armed conflict.
Local elections and economic woes in Turkey
Gonul Tol
Director for Turkish Studies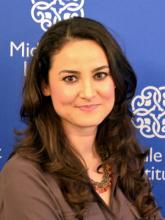 Local elections and the state of the economy are the two important domestic dynamics to watch in Turkey in 2019. Thousands of officials, including mayors and municipal councils across Turkey's 81 provinces, will be up for election on March 31st. While the elections won't change the balance of power in the country, they are still important to President Recep Tayyip Erdogan. Over the years, he has built a clientelistic network that has become key to his electoral success. Controlling municipalities that come with large budgets and the right to hand out contracts, services, and jobs is essential for the survival of that network. The most important contests are in big cities such as Ankara and Istanbul, which have been key to the country's economic boom. Losing those cities will not only limit access to economic spoils but also deal a blow to the image of Erdogan, who began his political career in Istanbul and lost ground among his young, urban supporters in the constitutional referendum in 2017.
The sharp economic slowdown and a drop in consumer confidence will make the elections tough for Erdogan. The Turkish lira has lost more than 3.5 percent of its value against the dollar in the first few days of 2019 and economists expect a recession. In the past, Erdogan used military incursions into neighboring Syria and Iraq to divert attention from domestic woes, but that might prove more difficult this time around. The U.S. withdrawal from Syria may make Russia, which greenlighted Turkey's previous operations, less enthusiastic about new Turkish incursions and test the limits of their partnership. Idlib is one of the most delicate issues in the Turkey-Russia relationship. The two reached a deal to establish a "demilitarized zone" there, and Ankara now faces the formidable task of removing radical Islamist groups from a 15- to 20-kilometer area. If Ankara fails to deliver, its partnership with Moscow may suffer.
Turkey-U.S. relations could be set for another bumpy year as well. Turkey's decision to purchase Russia's S-400 missile defense system has been a thorny issue. The U.S. recently approved the sale of the Patriot missile system, which would provide Ankara with a NATO-interoperable means of defending Turkish airspace, instead of the Russian system. But Ankara is intent on buying the S-400. U.S. sanctions on Iran are another point of contention. Turkey is dependent on Iran for its energy needs and received a waiver from the sanctions, but only for a limited time. If the U.S. does not extend the waiver, bilateral ties may be hit by yet another crisis. Turkey's state-owned Halkbank is facing major fines from the U.S. Treasury for its violation of previous Iran sanctions. If the Treasury decides to impose a huge fine, 2019 might become another troubled year for the two NATO allies.
Libya: Reawakening the spirit of change
Jonathan M. Winer
MEI Scholar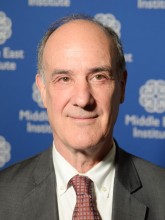 The coming year will test whether the Libyan people will insist that the country move beyond its frustratingly limited transitional institutions to a more permanent, constitution-based government.
The Government of National Accord (GNA) established under UN and international auspices three years ago was supposed to act as a one-year bridge to enable Libyans to agree on a permanent government more capable of securing stability and opportunity for the country's 6.5 million people.
Since then, political actors who have gained wealth and power by exploiting the status quo under the GNA have staved off efforts by UN Special Representative to the Secretary General Ghassan Salamé to implement a road-map that begins with a national conference followed by set dates for a referendum on the constitution and elections.
For Salamé to have any chance to succeed, key foreign actors must get their Libyan clients to agree to allow democratic processes to work. Meanwhile, Prime Minister Fayez al-Sarraj and the head of Libya's central bank, Sadek al-Kabir, could help Libya by repricing the Libyan dinar to a floating rate, eliminating the black market, and putting into place mechanisms (such as making all salary payments direct to individuals with national IDs) that limit the exploitation of patronage networks, including by militia leaders.
Markers of whether things are on track will begin with early scheduling of the national conference, no later than March; inclusive Libyan participation in that conference; agreement by the Libyan House of Representatives to schedule votes enabling Libyans to choose their future, with concrete dates; and those dates not slipping the way they did throughout 2018.
A defining year for Pakistan?
Marvin G. Weinbaum
Director for Afghanistan and Pakistan Studies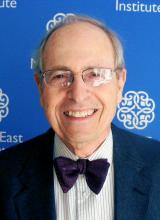 2019 could mark a defining year for Pakistan as many of its chronic issues reach their inflection points. Imran Khan's government faces a number of worsening economic problems, including the challenge of meeting the heavy interest due on its massive debt and halting a growing trade imbalance. This year will determine whether the prime minister's efforts to win financial support through loans from Saudi Arabia, the UAE, and China will free Pakistan from having to agree to the hard terms of IMF assistance. Pressure will increase on Khan to deliver on his promised economic reforms that would create new jobs and find relief from the country's endemic energy crisis. Pakistan's political instability is likely to come to a head this year as opposition parties try to disrupt the government and key members of the political establishment join former PM Nawaz Sharif and his family members in being sentenced to prison for corrupt behavior.
This year, Pakistan also seeks to refine its relationship with China by renegotiating the terms of the China-Pakistan Economic Corridor (CPEC) to better address its development priorities and lighten its debt obligations. In addition, 2019 will reveal whether, with India's national elections out of the way, Khan's initiatives to lessen bilateral tensions can bear fruit. Consequential days also lie directly ahead for the future of Pakistan's relationship with Afghanistan and, for many of the same reasons, with the United States. The continuing deterioration of the military situation in Afghanistan could add new demands that Pakistan sever ties with the Afghan insurgents. Perhaps paradoxically, the accelerating international push toward opening a peace process could increase pressure on Pakistan to lean on the Taliban leadership to negotiate and compromise. Pakistan's strategic thinking will be most challenged in 2019 should the United States decide to pull its troops entirely out of Afghanistan and disengage from the region.
As 2019 dawns, hopes for Yemen progress fade
Gerald Feierstein
Senior Vice President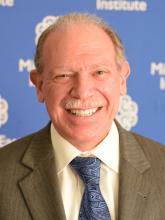 Optimism that the positive atmosphere at the UN-sponsored Yemeni talks in Stockholm might presage further progress over the coming year in ending the conflict have again faded. Perhaps the most substantive outcome from the Stockholm talks — the tentative agreement to hand over operation of the Hodeida port to neutral third parties — quickly devolved into acrimony as the government accused the Houthis of deception and bad-faith maneuvering. Although retired Dutch General Patrick Cammaert was brought in for an initial 30-day deployment to head the Redeployment Coordination Committee tasked with monitoring the transfer of operations, the government alleged that the Houthis were merely providing Yemeni military and Coast Guard uniforms to their personnel in order to sidestep their Stockholm commitments to redeploy from the port and the city of Hodeida. Houthi claims that they were implementing their promised pull-back in early January elicited immediate government denials.
Meanwhile, the UN World Food Program (WFP) warned that it would suspend aid shipments to some 3 million Yemenis unless the Houthis investigated allegations of theft and fraud in food distribution in areas under their control. In a letter to Houthi leader Abdul Malek al-Houthi, WFP Director David Beasley asserted that the program's food assistance was reaching only 40% of eligible beneficiaries in Sana'a and only one-third of those eligible in the Houthi stronghold of Saada.
The Yemen conflict has also generated friction at the UN as the U.S. blocked a UK draft of a new Security Council resolution late in the year over concerns that references to the humanitarian crisis and the need for a ceasefire, although not specifically criticizing the Saudi-led coalition, would be perceived as implicitly critical of the Saudis. Eventually, the Security Council agreed unanimously to a new resolution, UNSCR 2451, endorsing the results of the UN-led Stockholm talks and authorizing the deployment of a UN team to lead the Redeployment Coordination Committee.
Thus, in the near term at least, the prospects for Yemen in the new year appear to be a continuation of the nearly four years of civil conflict unless UN Special Envoy Martin Griffiths can come up with a new formula for ending the fighting. Neither the Houthis nor the government and its Saudi-led coalition partners appear ready to make concessions to achieve a political breakthrough. The rising level of anger and frustration internationally over the continued conflict and the humanitarian crisis that it has spawned is unlikely to change the dynamic of continued stalemate. The recent infighting in New York demonstrates that there is no consensus on how to stop the conflict despite broad international agreement that the war needs to end.
Photo: WAKIL KOHSAR/AFP/Getty Images