Note: The latest issue of MEI's Monday Briefing e-mail incorrectly linked to this page. If you're looking for the Monday Briefing for March 6, click here.
In this week's Monday Briefing, MEI experts Charles Lister, Randa Slim, W. Robert Pearson, Gerald Feierstein, and Marvin G. Weinbaum provide analysis on recent and upcoming events including the reported death of al-Qaeda's 2nd in command by a U.S. drone strike in Syria, the divergent interests of Russia and the U.S. in Syria, efforts by Turkey to build greater influence over the K.R.G., the implications of Saudi King Salman's trip to Asia, and the Pakistani leadership's renewed call to defeat terrorism.
Al-Qaeda's 2IC Killed in Syria
Charles Lister, Senior Fellow
According to multiple militant sources in northwestern Syria, al-Qaeda's global deputy leader was killed in a drone strike in Idlib province on Sunday. Having been a member of the group's secretive Shura Council since its formation in the late-1980s, Abu al-Khayr al-Masri was jihadi royalty of the highest pedigree. As a close confidante of al-Qaeda leader Ayman al-Zawahiri and the husband of Osama Bin Laden's daughter, Abu al-Khayr personally hosted the meeting in which al-Qaeda planned the 9/11 attacks.
After nearly 15 years living under house arrest in Iran, alongside several of al-Qaeda's other most senior surviving leaders, Abu al-Khayr was released as part of a prisoner exchange deal in early 2015. After a brief visit to Iraq, his arrival in Syria—revealed by thus author—in mid-2015 heralded al-Qaeda central leadership's pivot to Syria as its key global safe-haven. Abu al-Khayr's appointment as al-Qaeda's deputy was not revealed until July 2016, when he permitted Jabhat al-Nusra to rebrand as Jabhat Fateh al-Sham (J.F.S.) in an attempt to further demonstrate that group's Syria focus.
Almost a dozen of al-Nusra's most hardline leaders refused to join J.F.S. in mid-2016, instead choosing to operate semi-independently alongside Abu al-Khayr and other core al-Qaeda figures, like Sayf al-Adel. Operating outside of the purview of the more nationally focused J.F.S. (now renamed Hayat Tahrir al-Sham), this ardently extremist al-Qaeda current has secretly prioritized its traditionally transnational vision, which includes preparing the ground for attacks on the West. Ultimately, this is what Zawahiri always dreamed about for Syria – the creation of 'safe bases' from which the far enemy could be threatened thanks to preparatory work undertaken by a locally-focused affiliate.
That the U.S. appears to have escalated its attacks against those operating within this core al-Qaeda umbrella in Syria underlines the potential danger they pose.

U.S.-Russia on Collision Course over U.N. Syria Vote
Randa Slim, Director of the Initiative for Track II Dialogues
In its first showdown with the Russian leadership over Syria, the Trump administration, joined by France and Britain, is pushing for a vote this week at the U.N. Security Council to impose new sanctions on the Syrian regime over its use of chlorine gas in three attacks last year. Moscow has declared it will veto the resolution.
This showdown will take place against the backdrop of the ongoing Geneva 4 negotiations between representatives of the Syrian regime and three Syrian opposition groups. Launched on February 23, these negotiations have so far focused on procedural issues and are yet to discuss the substantive agenda of governance, constitution and elections. The regime delegation in Geneva is saying they want to negotiate only with a single united opposition group—a condition which they know is unrealistic at the moment given the personality and political conflicts dividing the three opposition groups. In the unlikely eventuality that the opposition groups unite, the regime will create another reason to delay substantive discussions in Geneva.
Three dynamics make a breakthrough in Geneva 4 unlikely: 1) the unequal military power equation in Syria reinforces the Syrian regime's no-concession strategy; 2) uncertainty about the new U.S. Syria strategy makes Moscow unlikely to push their ally in Damascus to compromise in Geneva. Syria is one of a broad set of issues which only a high-level U.S.-Russian political dialogue can address; and 3) the international community's failure to achieve and enforce a national cease-fire and create sustained improvements in humanitarian conditions on the ground makes the armed opposition and their constituencies wary of political talks.

Barzani Seeks Joint Front with Turkey
W. Robert Pearson, MEI Scholar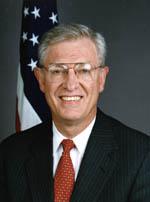 Iraqi Kurdish President Massoud Barzani landed in Ankara yesterday to iron out positions before the Pentagon unveils its plan to defeat ISIS later this week. Barzani's high-level reception, which featured the K.R.G. flag to reinforce its autonomy from Iraq, and meeting with President Recep Tayyip Erdogan aims to solidify a joint front between Ankara and Erbil.
Turkey wants to reduce Washington's and Baghdad's influence over Barzani, expand Turkey's freedom to act along its southern border, and give it more control over Iraqi Kurdistan's energy exports. Turkey's Kurdish strategy is an old and effective one: divide the Kurdish groups, exploit their differences and prevent any pan-Kurdish movement.
Ankara worries that the United States will not break its ties with the Syrian Kurd Y.P.G., and wants to use K.R.G.-trained peshmerga to offset their influence. Turkey also wants support from conservative-minded Turkish Kurds in its fight against the P.K.K., which it is pitching as anti-terrorist not anti-Kurdish. To this end, Ankara is dangling hints of a more positive approach toward Kurds if it wins a crucial referendum to strengthen the presidency on April 16.
For his part, Barzani wants more Kurdish autonomy in Iraq with Turkey's backing. Barzani is a master at managing relations with bigger players, and will look to obtain more Turkish benefits while retaining U.S. ties and whatever leverage he has over Baghdad.

Saudi King Begins Asia Tour
Gerald Feierstein, Director of the Center for Gulf Affairs
King Salman embarked on a month-long tour of key Asian partners, February 26, with stops slated for Indonesia, Malaysia, Japan and China. This will be the king's first overseas travel in three years and the first visit by a Saudi monarch to the Asia-Pacific region in nearly a half-century.
Officially, the travel is billed as a trade and investment mission with a focus on Saudi Arabia's push to diversify its economy and float up to 5 percent of Aramco shares in a public offering. The king is expected, as well, to sign an agreement to collaborate with Malaysia's state oil company, Petronas, and to discuss additional investment opportunities during his stop in Indonesia.
But a political agenda is also in the cards. While in Indonesia, the king is expected to discuss promotion of Islam through preaching and the exchange of scholars. The subject is a sensitive bilateral issue, as recent press reports have alleged that Saudi-financed mosques and madrassas have contributed to the radicalization of the country's majority Muslim population.
The king's travel also transmits a subtle message for the United States. The Saudis have been resolute in asserting they are optimistic that their bilateral relationship will strengthen under the Trump administration. But the Asia-Pacific region has been notably averse in voicing any criticism of the Saudis over human rights issues or the Saudi-led coalition's military action in Yemen. The Saudis may see the king's travel as a moment to send a clear signal to their erstwhile partners in the West that they, too, have options to look for friendlier ties in the east should that become politically desirable.

Is Pakistan Getting Serious about Terrorists?
Marvin G. Weinbaum, Director of the Center for Pakistan Studies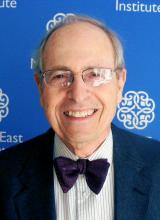 Until recently, Pakistan was enjoying an extended respite from serious terrorist violence. The country's leadership took the credit, pointing to the military's campaign in the tribal areas against anti-state militants that began in 2014 and raids against criminal networks in Karachi. But a series of deadly bombings, the latest this month at a religious shrine in Sindh province, and an upscale neighborhood of Lahore have again left the country on edge. A faction of the Pakistani Taliban and a group pledged to the Islamic State have both claimed responsibility.
As if on cue, the country's leadership has again declared its determination to root out terrorists. High-profile attacks are regularly followed by well-publicized roundups of suspects and punitive military campaigns that turn out to be half-hearted and short- lived. A two-year-old government National Action Plan designed to systemize counterterrorism activities has little to show. Not surprisingly, observers inside and outside Pakistan have long questioned the government's and its military's sincerity.
But could it be different this time? Authorities may, with their latest anti-terrorism operation, be signaling a willingness to tackle extremism more seriously by using paramilitary forces against long-coddled militant groups in the country's heartland, Punjab province. If so, international pressures may be in play. Pakistan seems to be looking to ingratiate itself with a new American administration that may raise the ante for getting Pakistan to cut ties to Afghan insurgents and particular jihadi groups. The decision to act more convincingly against terrorists may also be intended to please a China anxious to protect its massive investment in Pakistan's infrastructure.