In this week's Monday Briefing, MEI experts Daniel Serwer, Paul Scham, and Alex Vatanka provide analysis on recent and upcoming events including Brexit's impact on the Middle East, how Brexit is distracting the E.U. from Israel-Palestine issues, and Iran's more moderate reshuffling of officials focusing on Syria. 
Brexit's Impact on the Middle East
Daniel Serwer, MEI Scholar
The Middle East seems far from Great Britain, but the reverberations of Brexit will still be felt there. The immediate impact on British and European stock and real estate markets, where Gulf oil sovereign wealth funds and individuals have a lot of money at risk, will be a dramatic fall. The E.U. economy, the world's largest, was just beginning to pick up. It will likely now return to recession, due as much to uncertainty and lack of confidence as to any real economic impact of Brexit, which will take at least two years to implement.
Seasoned investors will hold on for the ride, but the impact on global economic prospects will be negative and persistent. Oil prices, which had gradually managed to climb back above $50/barrel, will slide again, due to reduced energy demand, a rising U.S. dollar as investors seek a safe haven, and the declining pound and euro. Iran, Saudi Arabia and other Gulf monarchies will feel the renewed pinch brought on by Brexit.
The U.K. and other European states have been important partners for the United States in the Middle East, in particular when intervening militarily in Iraq, Libya and Syria. Allied help will be harder to come by in the future, as the U.K. and the rest of Europe turn inwards and seek to block Middle Eastern immigrants even more vigorously than in the past. Turkey's European perspective will evaporate. Nativist sentiments in Europe and America will increase, potentially accelerating radicalization, especially among Muslims in the U.K. who largely voted to remain. This will further distance Americans and Europeans from the Muslim world and make the Middle East easier prey for both Russia and extremists.
 
Brexit Distracts E.U. from Israel-Palestine
Paul Scham, MEI Scholar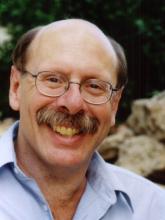 While Israelis may or may not favor the Brexit, there is little doubt that their top officials are heaving a sigh of relief that the E.U.'s attention has abruptly shifted from a growing insistence on a results-oriented Israeli-Palestinian peace process to Brexit. Last Monday, the E.U.'s foreign ministers approved a French initiative, which would set strict deadlines for movement toward a two-state solution. Israel has fiercely opposed the plan, arguing that only face-to-face negotiations between the two sides can resolve the issues that separate them, or else would prefer to settle the conflict on a regional basis.  Now, however, it seems unlikely that the E.U. will be willing or able to focus on Israeli-Palestinian issues for the foreseeable future.
Nevertheless, Prime Minister Benjamin Netanyahu is meeting Secretary of State John Kerry in Rome with on Sunday and Monday. It was originally expected that Netanyahu would press Kerry to modify or oppose the French initiative, although the United States has indicated support for the plan to date. However, with the continent's attention focused on the Brexit, the agenda seems likely to move to a broader focus on regional issues, with peace initiatives receding to the background.
U.N. Secretary-General Ban ki-Moon is also scheduled to visit Israel and the Palestinian Authority this week, and was presumably planning to press Israel on peace issues.  While his trip is apparently still on, his agenda has likely shifted as well, to the frustration of the Palestinians and the relief of the Israelis.
 
Syria File Changes Hands in Iran
Alex Vatanka, Senior Fellow
Ali Shamkhani, the head of Iran's Supreme National Security Council, arrived on Monday in Moscow to continue talks with Russian officials about the future of Syria. Iranian media report that the focus of his talks will be to find ways to push for a political process among Syria's rival groups. In mid-June, Shamkhani was named as Tehran's main interlocutor to Moscow about Iranian-Russian policy coordination in Syria.
There is some speculation that Shamkhani's appointment is part of a broader reshuffling in Tehran of key figures that have managed Iran's regional policies. On June 19, Foreign Minister Javad Zarif replaced Hossein Amir Abdollahian as his deputy for Arab affairs with Hossein Jabari, a man that had in the past expressed reservation about Tehran's Syria policy. Abdollahian is close the Islamic Revolution Guards Corps, the hawkish body that has steered Tehran's military campaign in Syria since 2011, and his fall is widely viewed as a moment of introspection in Tehran. Shamkhani is himself a man known to be leaning toward moderates in the Iranian regime, but is at the same time close to Supreme Leader Ayatollah Ali Khamenei.
One of the obvious aims of the latest reshuffles in Tehran is to ready for the potential political transition in Syria where Iran can position itself as a constructive player and not a spoiler during the negotiations.  
---
The Middle East Institute (MEI) is an independent, non-partisan, non-for-profit, educational organization. It does not engage in advocacy and its scholars' opinions are their own. MEI welcomes financial donations, but retains sole editorial control over its work and its publications reflect only the authors' views. For a listing of MEI donors, please click here.