In this week's Monday Briefing, contributors Charles Lister, Gerald Feierstein, Ruba Husari, Guney Yildiz, Mirette F. Mabrouk, and John Calabrese provide analysis on recent and upcoming events including the failure of the twelfth rounds of Syria peace talks in Astana, negotiations over Yemen's strategic port of Hodeida, a new report on Iraq's oil production potential, ongoing US-Turkey talks about a buffer zone in Syria, Egypt's recently passed constitutional amendments, and Beijing's second Belt and Road Forum.
Conflict is far from over in Syria
Charles Lister
Director of Countering Terrorism & Extremism program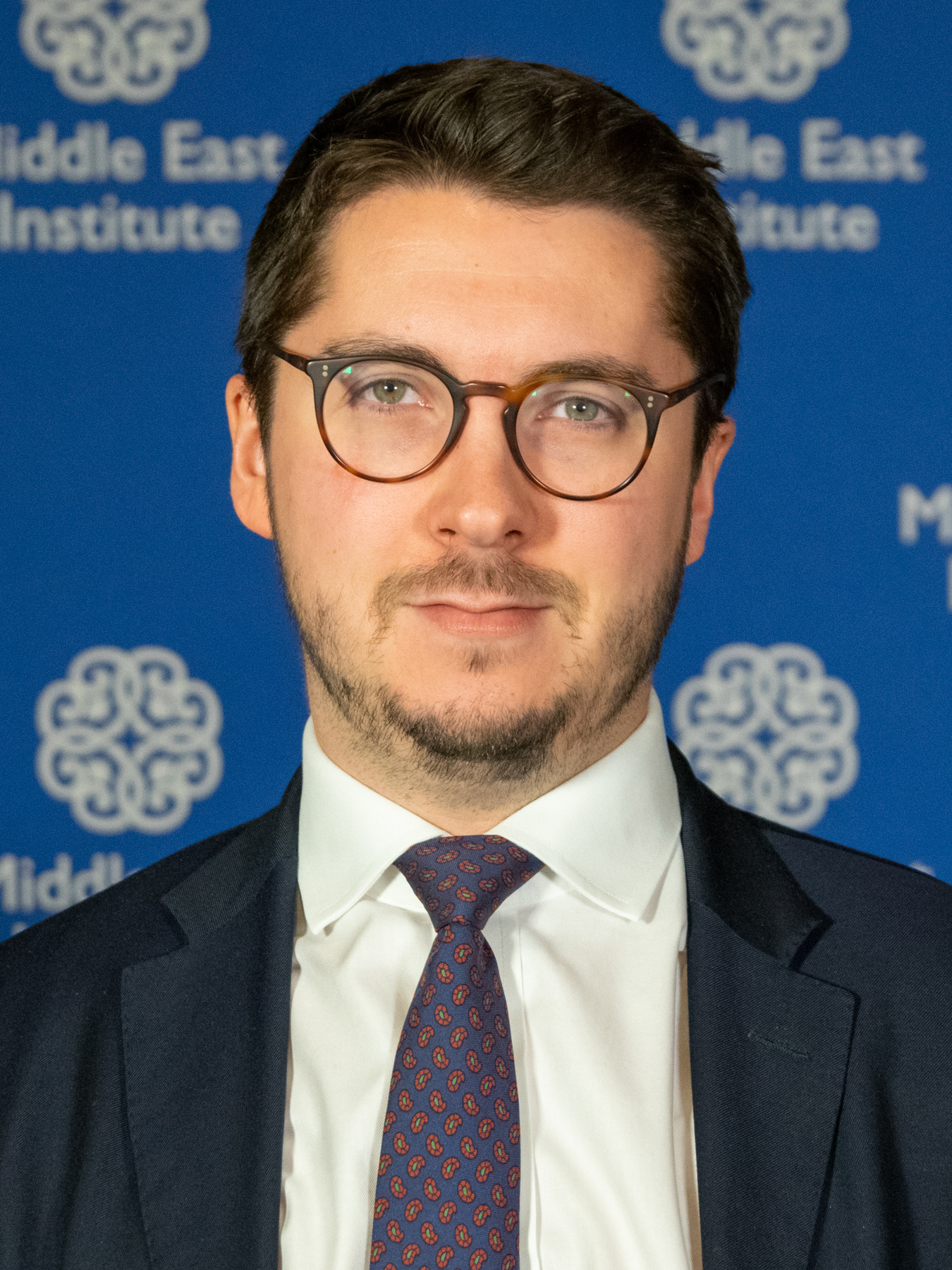 The twelfth round of Astana talks on Syria ended in Kazakhstan on April 26th, with Russia, Iran, and Turkey failing to agree on anything of substance. Fifteen months ago, the Astana trio agreed to establish a Syrian Constitutional Committee, but it still has yet to be formed given a dispute over its membership. Amid this diplomatic stagnation, conditions in Syria are deteriorating; violence is increasing; and new or re-emerging lines of instability are materializing. In the last week alone, developments have been sobering.
In the final remaining opposition zone in Syria's northwest, Russian airstrikes have resumed and increased in intensity, accompanied by Iranian drones and heavy and indiscriminate Syrian artillery shelling — all of which has killed more than 40 civilians. Among the targets of these actions were three IDP camps, a hospital, and open fields adjacent to a Turkish military observation post. In response, jihadist factions have escalated their deadly retaliatory raids on pro-regime checkpoints and launched rocket barrages at Russia's Hmeymim Airbase.
In "reconciled" areas, signs of a nascent armed resistance are emerging, with multiple IED attacks in Damascus and an increasingly long list of bombings, drive-by shootings, assassinations, and armed assaults in Daraa. In Aleppo, pro-regime militias have fought each other in several deadly battles, while Syria's capital faces a crippling fuel shortage that has left police cars inoperable and some civilians taking to horses.
Since the defeat of ISIS's caliphate a month ago, the group has been linked to at least 85 attacks in eastern Syria, including a number of major incidents targeting pro-regime forces in the Badiya desert. Two whole Syrian Army battalions were besieged by ISIS militants for days last week, before being freed, and Palmyra is back in ISIS's target-set. Arab tribes also protested in Deir ez-Zor for three days straight against the U.S.-backed Syrian Democratic Forces.
Conflict is far from over in Syria, and the future remains bleak.
Yemen quartet calls for implementation of Hodeida plan
Gerald Feierstein
Senior Vice President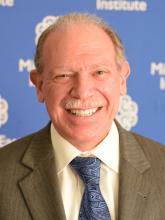 As Yemen marks 25 years since the 1994 civil war, Yemenis remain embroiled in the latest round of a decades-long cycle of violence that has obstructed the country's security, stability, and economic development. Despite early optimism that the UN-brokered Stockholm agreement last December might herald the beginning of the end of the latest conflict, that hope has faded.
Against that backdrop, foreign ministers from Saudi Arabia and the United Arab Emirates, as well as U.S. Acting Assistant Secretary David Satterfield, joined UK Foreign Secretary Jeremy Hunt in London on April 26th to issue a joint appeal for the parties to the conflict — the Hadi government and the Houthi rebels — to implement their agreement to withdraw from the strategic port of Hodeida by mid-May. The four also discussed Iran's continued support for the Houthis, including its assistance in targeting Saudi and Emirati territory.
The Quartet statement drew a swift rebuke from the Houthis. Their leadership called instead for ending the Coalition's military support for the Hadi government, lifting their "siege" of Yemeni ports and the Sana'a airport, and resolving their differences with Iran away from Yemen.
The 1994 civil war ended in a clear defeat of the southern separatists. Yet it did not resolve the underlying conditions that led to support for the secessionist movement. Southern grievances continue to be a source of north-south conflict. The question remains whether the current fighting will also yield a clear victory for one side or the other. The absence of a process of political, economic, and social reform, however, means that the end of the current conflict will merely serve as prelude to the next round of fighting.
IEA: Iraq could become world's fourth-largest oil producer
Ruba Husari
MEI Scholar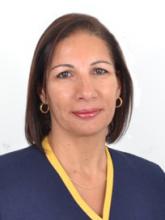 In its latest report on Iraq the International Energy Agency (IEA) estimated that Baghdad could become the world's fourth-largest oil producer within a decade. At the projected 6 million barrels per day, the incremental 1.2 mbpd would be the third-largest contribution to global oil supply over the next 10 years after that of the U.S. and Brazil. However, the IEA made this contingent on several factors: The delivery of major water projects that are vital to maintain oil production, further investment, and political and security stability. That's only half the story. In order for Iraq to achieve any meaningful progress, there are systemic issues that it needs to address that sit at the heart of its dysfunctional political and bureaucratic system.
Iraq has no short- or long-term strategy that sets the pace of its economic development, especially in the oil sector. With several oil producers under stress — Iran, Venezuela, and even Libya — it has a golden opportunity to make up for decades of loss of market share, if only it can get its act together. Rooting out corruption so that decision-making is grounded in solid economic fundamentals and setting priorities independently of political whims and pressures is a must.
The gas sector is one flagrant example. Iraq is flaring almost double the gas volume it brings to market, says the IEA. From 12 billion cubic meters per year in 2012, it now burns 16 bcm, enough to generate 4 gigawatts of much-needed power or bring in billions of dollars on the market. With the right policy to collect and process this gas, Baghdad would be less dependent on Iranian gas imports — and increase its political leverage toward its easterly neighbor. It would also replace oil in power plants and release crude for export, respond to yearly increases in power demand, and catch up on the much-delayed and desperately needed development of gas-based industries. At times of cyclical low oil prices, gas exports can cushion the country's finances, especially non-associated gas, which is not tied to an OPEC quota. Once Iraq manages to monetize its gas instead of burning it, this will represent a real turning of the page on the wasteful and dysfunctional management of its state affairs.
US-Turkey buffer zone in Syria wouldn't address the real issue
Guney Yildiz
Non-resident Scholar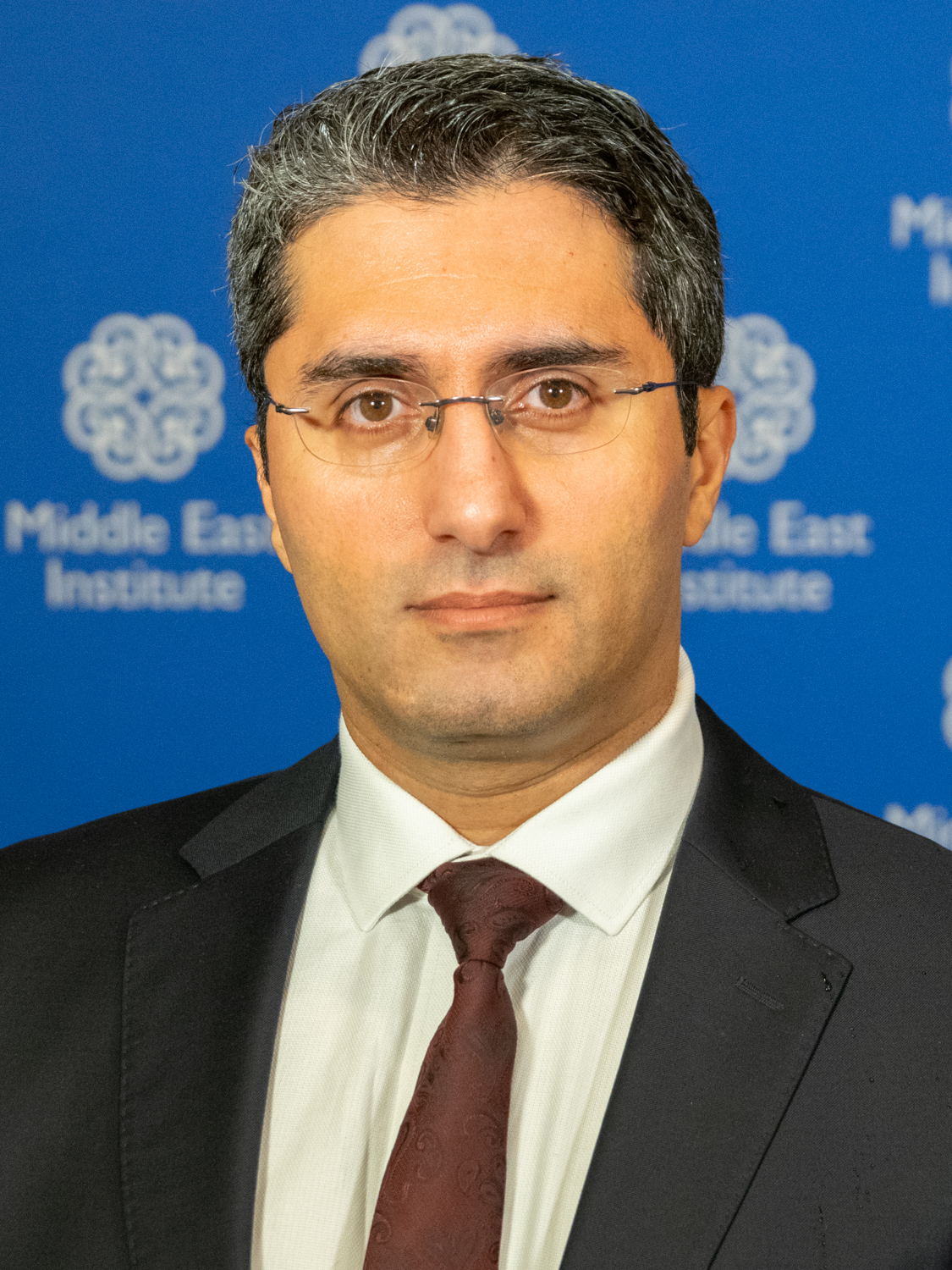 When, in 2013, Turkish President Recep Tayyip Erdogan first suggested that the U.S. and Europe should help Ankara set up a buffer zone in northern Syria, he had in mind an area controlled by the Turkish military with a no-fly zone enforced by the U.S. against the Assad regime and its allies. At that time the proposed zone was going house anti-Assad rebels.
Today, for the Turkish government the main aim of such a strip is to deny political authority to the Kurds and the U.S.-backed, mainly Kurdish People's Protection Forces (YPG).
Today, Turkey and the U.S. are in talks to find a mechanism to jointly patrol a safe zone about 20 miles wide across northeastern Syria that would encompass most majority-Kurdish areas. If this buffer zone is effectively controlled by the Turkish military, then by definition it will require another buffer zone to separate the Turkish soldiers from the YPG. Since there is no way that the Kurdish-led administrations would agree to this, such a proposal cannot be implemented without a conflict. If joint U.S.-Turkish patrols take place around the borders of the proposed buffer zone, it would put the Turkish arguments about its border security at rest. If this zone is operated internationally by forces from countries such as the U.S., the UK, and France, this would effectively mean securing Turkey's borders as well as protecting the Kurdish-led administrations from a possible Turkish incursion.
But the main problem for Turkey is not border security, but the YPG's military empowerment and the international recognition and visibility accorded to the Kurdish-led authorities. These dual problems are directly linked to Ankara's threat perception from its domestic Kurdish question. Unless this issue is addressed in some way, President Erdogan will not agree to any concessions to accept Kurdish-led political authority in Syria. Thus, a buffer zone in its current framework is not a solution. U.S. officials should bear two things in mind. The buffer zone agreement with Turkey is just a temporary fix to a much broader problem. The U.S. administration would be better off moving away from temporary military and political fixes and address the main issue: Turkey's Kurdish question. The U.S. is well positioned to facilitate a new round of talks between Turkey's own Kurdish rebels and the Turkish government. It should use its position wisely.
Egypt passes wide-ranging constitutional amendments
Mirette F. Mabrouk
Senior Fellow, Director of Egypt program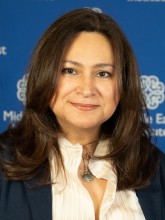 There was never really any doubt that Egypt's new constitutional amendments would pass.
On April 23rd, Egypt's National Elections Authority (NEA) announced that the referendum on a set of major constitutional amendments had passed by 88.8 percent with a 44.3 percent turnout. The process took place with bewildering speed. The proposal to amend articles of the constitution dealing with, among other things, the presidential term limits, the powers of the military and judiciary, and the reintroduction of a formerly dissolved house of legislature, was first introduced on February 2nd. The actual amendments were approved by Parliament in a single, uncharacteristically efficient session in mid-April, and a final draft was sent to the president that same day. The following day the amendments were sent to the NEA, which then announced that the referendum would be held two days later for Egyptians in the diaspora, and three days later for voters in Egypt.
While the NEA's decree was accompanied by the text of the 21 amendments and they were also published in the Official Gazette, the average Egyptian wouldn't have known where to look for them and, if they had, it's doubtful that they would have had time to read and digest the articles in the few days before the referendum. While there appeared to be plenty of media and PR coverage favorable to a "Yes" vote, it was significantly more difficult to find coverage on the arguments why voters should vote "No," with the government allegedly blocking websites in an apparent attempt to discourage opposition to the amendments. Matters were further complicated by the fact that the referendum required a simple yes or no on all 21 amendments, the text of which was not provided at the time of voting. The amendment that received the most coverage, both domestically and abroad, was the one dealing with the extension of presidential term limits, which would allow President Abdel-Fattah El-Sissi to remain in power through 2030. Essentially that meant that the vote was less on the actual amendments and more on the popularity of the president, and notwithstanding various issues like economic austerity and civil freedoms, President Sissi generally has popular support.
Considering the nature of referendum voting behavior in Egypt — turnout is usually higher for a "No" vote if people object to an issue — the biggest threat to the amendments' passage would have been low turnout, possibly affecting legitimacy. Accordingly, voters were offered incentives, including transport and food, in an effort to encourage them to vote.
Public referendums are a notoriously reductionist and dangerous way to effect public policy — Brexit being a case in point. In Egypt's case, while the bulk of the discussion has revolved around the extended presidential term limits, the more significant and far-reaching change has been to the powers of the judiciary and military, which have been hamstrung and expanded respectively. Unlike the speed with which the amendment drafting and referendum took place, it will take time before the changes to the balance of power in Egypt become fully clear.
Beijing hosts Second Belt and Road Forum
John Calabrese
Director, Middle East-Asia Project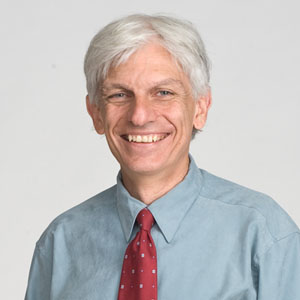 There is an attractive simplicity to the notion that trade facilitates economic growth, infrastructure development accelerates trade, and China has the capability and the financial means to engage its partners in mutually beneficial cooperation for development. This is the official rationale behind the Belt and Road Initiative (BRI), an expansive web of six economic corridors linking China with its neighboring sub-regions, including the Middle East.
From April 25-27, leaders from 37 countries and about 5,000 delegates from over 150 countries assembled in Beijing for the Second Belt and Road Forum. The event was marked by the same pageantry and fanfare that accompanied the 2013 launch of the BRI and the convening of the inaugural Forum two years ago. However, in the lead up to the Second Forum, Chinese officials expended more of their energy defending against growing international criticism of the BRI than lauding its potential or celebrating its achievements.
Indeed, Beijing has stood accused of saddling developing countries with unsustainable debt, seeking to acquire its partners' strategic assets, and serving to legitimate its geopolitical ambitions. Malaysia, Pakistan, Myanmar, and Nepal all have sought either to renegotiate or back away from infrastructure agreements with China. The United States and European Union have labeled China as a strategic and systemic rival.
Against the backdrop of these adverse reactions, Beijing has made tactical adjustments such as strengthening Chinese Communist Party oversight and drafting rules for overseas investment activities that are designed to fortify strategic planning and coordination, consolidate the management of programs, invigorate domestic political support, and generally improve China's "brand." In his keynote speech to the Second Forum, President Xi Jinping sought to address these complaints, pledging to take steps to ensure financial sustainability, curb corruption, and control lending practices.
It seems likely that Beijing will continue to recalibrate and possibly scale back the BRI. However, the idea that Beijing will abandon the initiative or that it will collapse under its own weight seem equally fanciful. Rather than planning for the BRI's demise or evincing hostility toward it, the United States would be best advised to proceed apace — in concert with its traditional Western partners — in formulating and implementing cooperative infrastructure arrangements in the Middle East and elsewhere that exhibit the highest standards, transparency, and accountability.
Photo by Aliia Raimbekova/Anadolu Agency/Getty Images
---
The Middle East Institute (MEI) is an independent, non-partisan, non-for-profit, educational organization. It does not engage in advocacy and its scholars' opinions are their own. MEI welcomes financial donations, but retains sole editorial control over its work and its publications reflect only the authors' views. For a listing of MEI donors, please click here.