In this week's Monday Briefing, MEI experts Eran Etzion, Alex Vatanka, Gerald Feierstein, Randa Slim, W. Robert Pearson, and Marvin G. Weinbaum provide analysis on recent and upcoming events including the impact of the Trump administration on the Israeli-Palestine conflict, the potential consequences of listing the Iranian Republican Guard as a terrorist organization, the issues hampering the implementation of the Trump administration's Middle East policy, the ongoing Syrian peace talks, the complex issues surrounding the US-Turkish relationship, and the potential consequences of a tougher US stance towards Pakistan.
Highs and Lows Before Trump-Netanyahu Meeting
Eran Etzion, MEI Scholar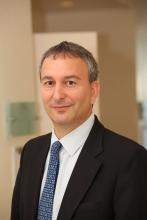 The first meeting of Israel's prime minister with the new American president is already looking like a typical Trumpian event. The rollercoaster of expectations had by now climbed to a peak, swooshed downwards and most likely will climb to another high point by the time the two leaders conclude their joint press conference. The case in point is Trump's position on the Palestinian issue, which, on the surface, has undergone a significant change in recent weeks, allegedly in preparation for the meeting, and according to some even in coordination with the Benjamin Netanyahu's close circle.
While the pre-election Donald Trump was sounding like a deep-rightist Israeli—fully supporting Israeli settlements and promising an immediate transfer of the U.S. embassy to Jerusalem—official White House statements and presidential interviews have been widely perceived as walking back these promises and reverting to traditional U.S. policies.
However, a closer examination will reveal that in essence there has indeed been a fundamental change in Trump's, and the GOP's, basic approach to the Israeli-Palestinian conflict. It boils down to a retreat from the idea of a Palestinian state as the basis for any peace agreement. And it correlates with Netanyahu's parallel retreat from it, and back to his old "state minus" concept. Netanyahu is shackled by the right-wing Jewish Home party and practically all of his cabinet ministers who have voiced strong objections to a Palestinian state. Trump is surrounded by the American clones of the same convictions. The rollercoaster will come to an agreed halt at a new point. The Palestinians will have to catch a different ride altogether.

Designating I.R.G.C. a Terror Org could Undo Iran Nuclear Deal
Alex Vatanka, Senior Fellow
U.S. media reports that the Trump White House might list Iran's powerful Islamic Revolution Guards Corps (I.R.G.C.) as a terrorist entity has been met by considerable trepidation in Tehran. Iran will be faced with two immediate policy challenges should Washington proceed with the move.
First, it will no doubt have an impact on the implementation of the 2015 nuclear agreement. Second, it can curtail Iran's regional projects since the I.R.G.C. is Tehran's principal projector of power. The I.R.G.C. is not just a military organization, but also controls a conglomerate that has a huge stake in the Iranian economy. Designating the entire I.R.G.C. as a terrorist organization will make it far more burdensome for any foreign company to do business in Iran, which Tehran is likely to cite as a breach of the nuclear deal.
But Tehran's deeper anxieties are rooted in protecting its geopolitical interests. As one prominent Iranian outlet put it, the Trump administration will do its utmost to lessen Iran's role in the Middle East and particularly in the Syrian conflict. Since the I.R.G.C. is the executioner of Iranian policy in Syria, sanctioning it is seen in Tehran as a way of marginalizing Iranian clout as negotiations for a settlement to end the Syrian war continues. Tehran will undoubtedly seek to neutralize such efforts by Washington. In the short-term, the Iranians will redouble efforts to maintain close Iranian-Russian cooperation in Syria. In an unusual move, Tehran last week both announced and defended the use of its airspace by the Russian air force to carry out operations in Syria.

Trump's MidEast Policy Shows Signs of Life
Gerald Feierstein, Director of the Center for Gulf Affairs
As the staff of the Middle East office at the National Security Council is beginning to come together, there are signs that the policy formulation process is taking on a clearer structure. The N.S.C. has organized a senior working level group, dubbed the P.P.C. (a replacement for the Obama-era Interagency Policy Committee), that is being led by the relevant N.S.C. senior director. A P.P.C. charged with reviewing Iran policy and recommending an approach for the Trump administration has begun its work and appears to be operating in a professional and positive atmosphere.
Despite these improvements, the overall development and implementation of foreign policy continues to be hampered by logistics and management issues. The absence of any confirmed Trump administration officials on the sixth and seventh floors of the State Department, the officials who would generally be responsible for the department's interagency engagement and coordination with the N.S.C., hampers State's role in the interagency. It also undercuts Secretary of State Rex Tillerson, a novice in U.S. government operations who is faced with managing both the department and the policy without his own team of experienced advisors to help him.
Paper flow also remains a problem as tight control over draft policy papers and other essential documents deprives experienced staff and subject matter experts of access to the information. It also denies the administration of the expertise that might help them avoid the blunders that have marred its first few weeks.
While many of these challenges are not unique to the Trump administration, the key to the success of the new team will be how quickly they recognize and resolve the structural issues, and develop a coherent approach to managing the development and implementation of policy.

More Syria Talks this Week
Randa Slim, Director of the Initiative for Track II Dialogues
A two-track negotiation process is taking shape in Syria: on February 15-16, Moscow will convene the third round of the Astana talks focusing on implementation and monitoring mechanisms of the December 20 cease-fire. On February 23, the United Nations will convene the fourth round of political negotiations between the Syrian regime and the opposition.
For the first time, the opposition delegation will include representatives of the Syrian High Negotiation Committee, non-jihadi armed groups, and two other opposition groups—the Cairo and Moscow platforms. Moscow has been pressuring the H.N.C. to include representatives of the Moscow and Cairo groups in the opposition delegation in Geneva. It is not clear yet whether and how these different opposition groups can synchronize their positions and strategies within a common negotiating platform. Still, this is a positive development. It denies the Syrian regime and its Russian ally the ability to argue that the opposition delegation in Geneva is not representative of all opposition voices. The question remains whether Moscow can convince their Iranian and Syrian allies to enter into serious negotiations and eventually agree to a deal that would require concessions from Damascus.
In a speech yesterday, Hezbollah leader Hassan Nasrallah spoke of an alternative conflict resolution plan in Syria: consolidation of the cease-fire (Astana or any other cease-fire as he put it) and of so-called local reconciliations. He also called on the Lebanese government to enter into negotiations with the Syrian regime to agree on a repatriation plan for Syrian refugees in Lebanon on the grounds that vast swathes of Syria are now safe. This alternative reality championed by Hezbollah and Iran is at odds, at least in part, with Russian plans for ending the conflict in Syria.

Turkey's Risky Gambits
W. Robert Pearson, MEI Scholar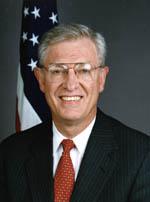 The outcome of two risky gambits by Turkey could shape its future for some time. One happens on April 16—whether to adopt a new constitution to allow President Recep Tayyip Erdogan to rule alone and unchallenged. If Erdogan wins, his theory of Middle East democracy—an all-powerful leader embracing Islamic principles backed by strong popular support at the ballot box—could make him a model for political change in the region. The lingering unease about awarding supreme power to one man without chance of recall, the government's inability to stop terrorist attacks and eroding confidence in the economy are troubling challenges for the government's Yes campaign.
The other gambit is the Syrian war. Turkey faces complicated choices in a game it does not control. Ankara's aims in Syria confront both Russian interests—neutralizing the rebels, including Turkey's local moderate and al-Qaeda allies—and U.S. interests—to defeat ISIS as soon as possible, which requires Kurdish fighters. Russian airpower to help Turkey is now ensnarled in a dispute over the deaths of three Turkish soldiers in a Russian airstrike last week.
C.I.A. Director Mike Pompeo visited Ankara February 9 to discuss options. Turkey needs U.S. air power, and Americans need Kurdish fighters. Washington wants to help Turkey; is there Turkish flexibility to make a deal possible? Turkey's foreign minister may head to Moscow this week to knit ties together again. Ankara can make requests, but it cannot force solutions, posing a critical challenge for Turkey's leaders.

Tougher Pakistan Policy May Backfire
Marvin G. Weinbaum, Director of the Center for Pakistan Studies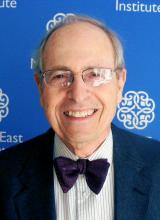 A report issued last week calls for a full policy review by the Trump administration of U.S.-Pakistan relations. It argues for a tougher approach in getting Pakistan to cooperate in the containing and eliminating of terrorists operating from its soil. Drafted by a working group from various Washington-based think tanks and former government officials, the report makes ten recommendations, including that Pakistan eventually be designated a state sponsor of terrorism if its policies go unchanged.
Although avowing a desire to avoid a complete breakdown of relations, other recommendations call on the new administration to set benchmarks for Pakistan for cracking down on terrorist groups and six months to demonstrate progress toward substantial cooperation or lose its current designation as a Major Non-NATO Ally.
The report reflects many of the frustrations with Pakistan that exist among officials in Washington over Islamabad's policies in Afghanistan and perceived toleration of extremist groups. At issue is whether cooperation is better achieved by adopting an openly, if measured, confrontational U.S. approach toward Pakistan or through a more determined course of quiet, skillful diplomacy. The former option holds that the time has now come for issuing meaningful threats and setting timelines. However, there is a worry that some of the approaches recommended will lead to a deeply resentful, alienated Pakistan that creates more fertile ground for militant extremist groups to flourish and make cooperation with the United States on containing terrorism even more difficult.