In this week's Monday Briefing, MEI experts Paul Salem, Robert S. Ford, and W. Robert Pearson provide analysis on recent and upcoming events including the Trump administration's controversial travel ban, the Syrian regime's dismissal of calls for a cease-fire, and the upcoming meeting between German Chancellor Angela Merkel and Turkish President Recep Tayyip Erdogan.
Trump Scores a Ruinous 'Own Goal' in the Middle East
Paul Salem, Vice President for Policy and Research
While only a week ago, friendly governments in the Arab world and Turkey were rejoicing over Obama's departure and Trump's entry into the White House, the travel ban on seven Middle Eastern countries—written in language that clearly targets Muslims—has rattled his potential partners and emboldened his adversaries. While many Arab governments have chosen to remain silent, Iraq's parliament passed a motion to empower the government to impose reciprocal travel bans on Americans, and Turkey's president called it "disturbing" while his prime minister issued a more detailed critique.
In meetings in Cairo, where I happen to be today, there is unease over the ban. While officials were worried last week about the fallout of a potential U.S. embassy move to Jerusalem, they are now concerned about the fallout of this anti-Muslim ban on public opinion.
Iranian hardliners, on the other hand, now have cause for rejoicing. They have been worried about the potential influx of Americans, particularly Iranian-Americans, to Iran. They have now promised a reciprocal travel ban and announced that they will stop using the U.S. dollar. Of course, the ban suits ISIS and al-Qaeda very well as it reinforces their narrative of a war between the 'Crusader' West and the Muslim faith and umma.
It is hard to imagine such a gratuitous 'own goal' in the very first days of an administration that considers the war on terror—for which it will need all of its Muslim allies—a top national security priority.
 
Syrian Regime Ignores Cease-Fire Call
Robert S. Ford, Senior Fellow
The Syrian government ignored the Russian-Turkish-Iranian cease-fire call on December 29 and last week recaptured Wadi Barada, a major water source for the capital. The government repeated the familiar pattern of imposing a local truce on Wadi Barada that sent rebel fighters and their supporters to Idlib province in northwest Syria, which is controlled by opposition fighters. More fighting east of Damascus is likely in the coming weeks, and there is no sign that Russia can fully restrain the Syrian government.
Russia is trying to advance its political vision for a future Syria and at talks last week tabled a draft constitution. The draft would allow the president only a single term of seven years, and would decentralize some authorities to local councils. Syria has no experience with administrative decentralization and the current government has never respected the rule of law; the existing constitution was amended in 2000 to allow Bashar al-Assad, then too young, to run for president. The harder line opposition's response to the Russian draft has been cool since it would allow Assad to remain in office, and the Syrian government and many rebels reject draft provisions for Kurdish autonomy.
The United States has not been involved in the latest political discussions. Where and how the American military would establish a safe zone for refugees that President Donald Trump again called for on January 25 is unclear. Russia on January 28 stressed that the U.N. must be involved (thus giving Russia a say) and that the Syrian government must agree to the zone. It is unlikely, therefore, that the zone will be established before summer. There are already de facto safe zones over under Turkish-controlled areas in northern Syria and U.S.-backed Syrian forces in northeastern Syria.
 
Merkel-Erdogan to Hold High-Stakes Meeting this Week
W. Robert Pearson, MEI Scholar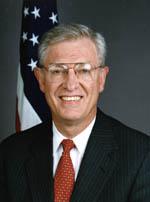 The meeting of German Chancellor Angela Merkel and Turkish President Recep Tayyip Erdogan on February 2 in Ankara is a high-stakes play for both leaders. Erdogan seeks very visible meetings with world leaders as a means of impressing his supporters with Turkey's prestige and global importance, while Merkel will show she is still Europe's most powerful voice.
Erdogan will speak bluntly, highlighting his view that he is speaking as an equal. He will have strong words about Europe's failure to grant visa-free travel to Turkish citizens; the delay in other aspects of the refugee agreement of March 2016; Germany's alleged support for the outlawed P.K.K.; growing anti-Muslim sentiment in European politics; and Germany's welcoming of a prominent Turkish journalist whose conviction in Turkey for revealing state secrets is on appeal.
Merkel wants German-Turkish relations to return to greater stability and predictability. She will play for time with Turkey on the refugee issues and will probe Turkey's wide purge of civilian servants, army officers and police. She will represent European human rights views and raise alleged spying in Germany by Turkish clerics. Many hope that she will offer Erdogan useful advice about dealing the Russian President Vladimir Putin and supporting NATO.
Erdogan's high decibel charges against Europe are steadily corroding prospects for a brighter Turkish future with Europe. Merkel is the only European leader capable of speaking frankly with Erdogan while still maintaining the needed framework to manage relations.