In this week's Monday Briefing, MEI experts Gerald Feierstein, Alex Vatanka, Randa Slim, Gonul Tol, Marvin G. Weinbaum, and Ahmad Majidyar provide analysis on recent and upcoming events including the negative international response to the Corker Legislation, Trump's speech to the Iranian people concerning the regime in Tehran, the order for Iraqi security forces to re-assume control of the federal installations in Kirkuk, the Turkish and US meeting in Ankara to discuss their mutual suspension of visas, Pakistan's relations with feuding Saudis and Iranians, and the QCG meeting in Oman.
Trump's Iran Policy puts Spotlight on Congress
Gerald Feierstein, Director of Gulf Affairs and Government Relations
As anticipated, President Donald Trump's decision on Iran, announced on October 12, puts the spotlight on Congress and its response under the terms of the Iran Nuclear Agreement Review Act (INARA). INARA provides that the Congress can, within 60 days of the president's decertification, pass legislation to re-sanction Iran and block any further relief to Iran under the JCPOA. Legislation would be entitled to expedited consideration, meaning that it could not be filibustered in the Senate. Congressional action to re-sanction Iran would mean that the United States has abrogated the nuclear deal.
Instead, Senator Bob Corker (R-TN) unveiled an approach he and Senator Tom Cotton (R-AZ) have been discussing with the administration to amend the INARA, strengthening the JCPOA's provisions. The Corker legislation proposes abandoning the requirement for a presidential certification of the JCPOA every 90 days. In its place, sanctions would be "re-triggered" should Iran be assessed within one year of a nuclear weapons "breakout." It would also cancel sunset provisions on aspects of the JCPOA that permit Iran to resume some nuclear-related activities in periods ranging from 10-25 years.  
The Corker legislation would not be entitled to expedited consideration, making its fate unclear. Democrats have been critical of the legislation. Moreover, since the JCPOA is a multilateral agreement embedded in a U.N. Security Council resolution, the U.S. action is not binding on the other signatories, who would have to be convinced to cooperate if the U.S. action is to have any real effect. Thus far, the international reaction to the U.S. approach has been overwhelmingly negative.

Trump's Speech Alienated the Iranian People
Alex Vatanka, Senior Fellow
Trump's much anticipated October 13 speech on Iran was supposed to galvanize the Iranian people against the regime in Tehran. This has long been an important U.S. goal. If measured against this target, it is amply clear that Trump failed. The president's speech had a lot of truths in it. Above all, he pointed out two key realities: that the Islamic Republic has a serious legitimacy problem among its own people; and that the same regime is engaged in highly questionable interventions in neighboring states.
In the eyes of the average Iranian, Trump's speech might have been designed as anti-regime, but sounded more anti-Iran. There is a big difference. In his speech, Trump referred to the "Arabian Gulf," and not the historic "Persian Gulf" designation. To the outside world it might seem like a banal blunder. But the reaction inside Iran—and within the large diaspora—suggests Trump failed in his first direct overture to the Iranian people.
For sure, it is just a blip in a U.S.-Iran relationship that has been hostile since 1979. One can even blame the choice of words on reckless speechwriters. And perhaps this is the most damning part of Trump's speech: lack of attention to important detail as an indication of lack of preparation. For Trump, a man who sees Iran as a direct threat to U.S. national security, every iota in his speech was destined to matter. That Trump blundered in this way shows he really does not have an Iran strategy. At least not yet.

Iraqi Government, Kurds Close to Conflict
Randa Slim, Director of the Initiative for Track II Dialogues
Iraqi Prime Minister Haider al-Abadi ordered the Iraqi security forces to re-assume control of the federal installations in Kirkuk, including the airport, and military and oil installations. Without Kirkuk, the political and economic foundations of an independent Kurdish state no longer exist, at least for the foreseeable future.
Four takeaways from this evolving situation:
1. The two principal stakeholders miscalculated. Baghdad bet that K.R.G. President Massoud Barzani would relent at the last minute and drop his referendum plans, while Barzani assumed Abadi would not resort to military force post-referendum. Erbil did not fully appreciate the political constraints Abadi is facing in a pre-election season.
2. There is no appetite in the region for a unilateral change of borders. Turkey and Iran supported Baghdad's move. Key Arab capitals have had a muted response. Nobody wants another South Sudan in their midst.
3. Without Tehran's consent, there was no credible pathway to Kurdish independence.  In the Iraq-Syria-Lebanon axis, Tehran wields veto power over political and security dynamics. For Tehran, an independent Kurdish state meant having a pro- Israeli satellite on their border. The fact that Israel was the only country that supported KRG's independence referendum reinforced their belief.
4. Assuming this military operation is limited in focus and time, and does not escalate into a protracted Arab-Kurdish conflict, both Baghdad and Erbil need to start planning for the day after. Between Erbil's desired secession and Baghdad's determined territorial unity lies a spectrum of political and constitutional arrangements that could be considered when the two sides sit down to negotiate their future relationship.

Turks Hope to Resolve U.S. Diplomatic Spat
Gonul Tol, Director for Turkish Studies
Turkish and U.S. delegations are set to meet in Ankara in an attempt to overcome a diplomatic crisis that erupted last week over the mutual suspension of visas. The Turkish side is optimistic that the issue will be resolved quickly. The reason for the optimism is the belief that the Americans made the decision to suspend visa services hastily, and that Washington is now looking for face-saving ways to reverse it. President Recep Tayyip Erdogan hopes that Trump, who has repeatedly called the relations between the countries better than ever, can come to his rescue.
However, Ankara might be once again misreading Washington. Trump might have uttered sweet words to his Turkish counterpart, but the pressure on him not to tolerate Erdogan's constant bashing of the United States and his "hostage diplomacy" is mounting. Last week, the three biggest American newspapers published damning editorials urging Washington not to back down. The issue of the detained American pastor, who has been in jail for over a year, has been brought up several times. The more media attention the matter gets, the more difficult it becomes for the Trump administration to resolve the current crisis without a major concession from Turkey.
The pastor's detention is high on Washington's agenda. Trump reportedly raised the issue during his meeting with Erdogan, and Vice President Mike Pence is known to have taken a personal interest in the matter. If Washington demands his release as a condition to normalize relations, Erdogan will be cornered since he recently suggested a swap between the pastor and Fethullah Gulen, the Islamic cleric accused of orchestrating the failed coup in Turkey last year.

Pakistan's Balancing Act between Iran and Saudi
Marvin G. Weinbaum, Director for Afghanistan and Pakistan Studies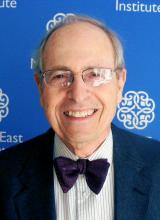 Two events are scheduled to occur this week that would appear in conflict. In one, Pakistani army chief Javed Bajwa will be visiting Tehran in order to demonstrate his country's desire to cooperate with a rapidly deepening Iranian-Turkish military collaboration. This trip follows General Bajwa's order—coming in response to Tehran's complaints that armed insurgents are infiltrating from Pakistan—to deploy additional Pakistani troops to seal the border with Iran.
The second event is the planned arrival of troops from Saudi Arabia to participate in joint military exercises. Pakistan has aligned itself with 39 almost exclusively Sunni Islamic states in a Saudi-sponsored military alliance against terrorism that also seems aimed at containing Shiite Iran. With Islamabad's consent, recently retired Pakistani army chief General Raheel Sharif assumed command of the alliance.  
Both developments reflect a continuation of a decades-long foreign policy effort by Pakistan to strategically balance its relations with the bitterly feuding Saudis and Iranians. Pakistan values its warm ties to the Saudis to whom it turns at times of economic distress and whose guardianship of Islam's holiest sites earns spiritual deference. At the same time, Pakistan fears its increasingly assertive Iranian neighbor's capacity to stir domestic sectarian discord. Pakistan is also anxious to avoid the prospect of another hostile border. But whereas in the past Pakistan's leadership could count on Saudi Arabia and Iran not pressing it to choose sides, Pakistan is finding that navigating these relationships is becoming increasingly more tricky.

Quartet Meets to Push Afghan Peace Talks
Ahmad Majidyar, MEI Fellow, Director of the IranObserved project
Representatives from the Quadrilateral Cooperation Group (Q.C.G.), which comprises Afghanistan, Pakistan, China and the United States, are meeting in Oman today, in an effort to facilitate peace talks between Kabul and the Taliban.
The four nations established the Q.C.G. in January 2016 in order to find a political solution to the Afghan conflict, but their efforts have yielded no tangible results as the Taliban rejected peace talks and escalated violence. After a U.S. drone strike killed Taliban leader Mullah Akhtar Mansour in Pakistan in May 2016, the Q.C.G. process grounded to a halt as a blame game ensued on all sides.
No breakthrough is expected from the Muscat meeting. The Taliban has again declined to participate and emphasized that the group's position on not negotiating with Kabul "remains unchanged."
The renewed bid for talks comes at a critical time as the Trump administration has intensified the military campaign in Afghanistan and stepped up pressure on Pakistan to eliminate the group's safe havens on its soil. Secretaries Rex Tillerson and James Mattis are scheduled to visit Pakistan later this month to reiterate the U.S. demand.
While Oman is trusted by all sides and is well positioned to mediate the Afghan peace talks, the Taliban, buoyed by its latest battlefield gains, is unlikely to engage in a serious dialogue. The resumption of the Q.C.G. process, however, provides the four nations a useful platform to coordinate their counterterrorism and stabilization efforts in the region.