Contents:
The battle of wills continues as Iran rejects US talks
Alex Vatanka
Director of Iran Program and Senior Fellow, Frontier Europe Initiative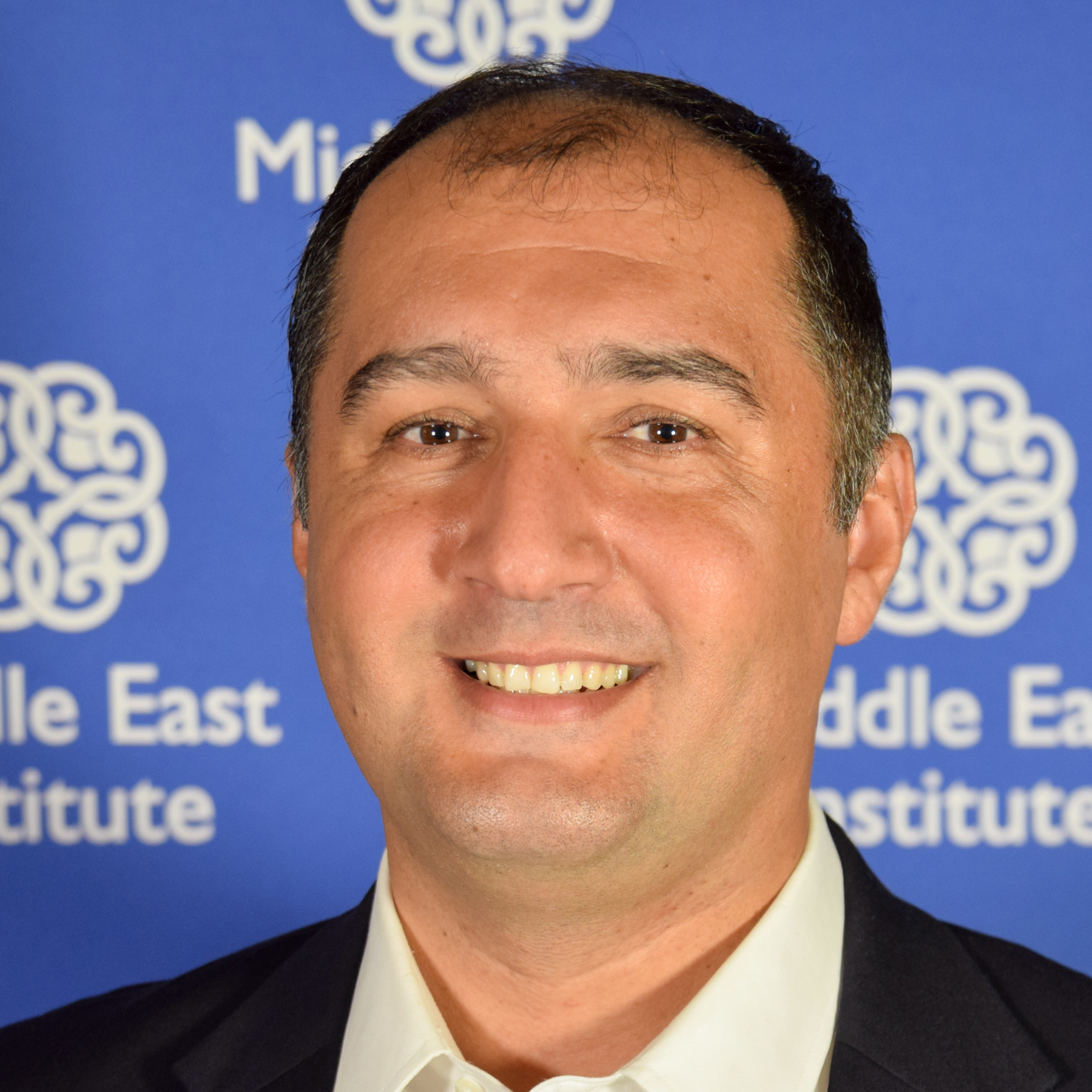 On Sunday, Tehran rejected a proposal to meet the U.S. to negotiate the future of the 2015 nuclear deal. The Biden administration deems this an unwarranted rebuff, but the Iranians believe that meeting the Americans while the Trump administration's sanctions remain in place will only handicap Tehran's negotiating hand. In this game of chicken, where each side is jealously protecting its prized instruments of leverage, there is a real possibility that tensions will deepen in the short term, even if there is a prospect for a diplomatic resolution in the long run. 
As an example, the U.S. is reportedly looking to mobilize international support to censure Iran at the board of the International Atomic Energy Agency (IAEA). Iran's foreign minister, Javad Zarif, is warning that Tehran will meet any "anti-Iran resolution" in kind, adding that Tehran "has options." In this battle of wills, the bulk of the tit-for-tat is focused on sanctions policies on the U.S. side, while Iran is retaliating by steady abandoning its obligations under the 2015 nuclear deal. However, as the recent U.S.-Iran confrontation in Iraq and Syria shows, this is a retaliatory cycle that could spill out of the nuclear context and result in military showdowns in a number of theaters where the U.S. and Iran are staring each other down. 
The good news is that neither Washington nor Tehran has any interest in that kind of escalation. When the U.S. last week struck pro-Iran paramilitary forces in Syria, Tehran's response was essentially mute. The Iranians have no interest in working themselves into a frenzy where they are forced to retaliate since this is exactly the kind of escalation they like to avoid. In short, some five weeks after Joe Biden arrived in the White House, it's clear that his administration sees the Trump administration sanctions on Iran as leverage for a better deal with Iran. The Iranians are adamant not to let that happen, particularly as Tehran does not know what the American hopes are for a better deal. That is exactly why Tehran is wrong to refuse to meet an American delegation. At the very least, the Iranians should hear out what the Biden administration seeks from Tehran and what it offers in return.
Follow on Twitter: @AlexVatanka
President Biden responds quickly to the Khashoggi report, but is it enough?
Gerald M. Feierstein
Senior Vice President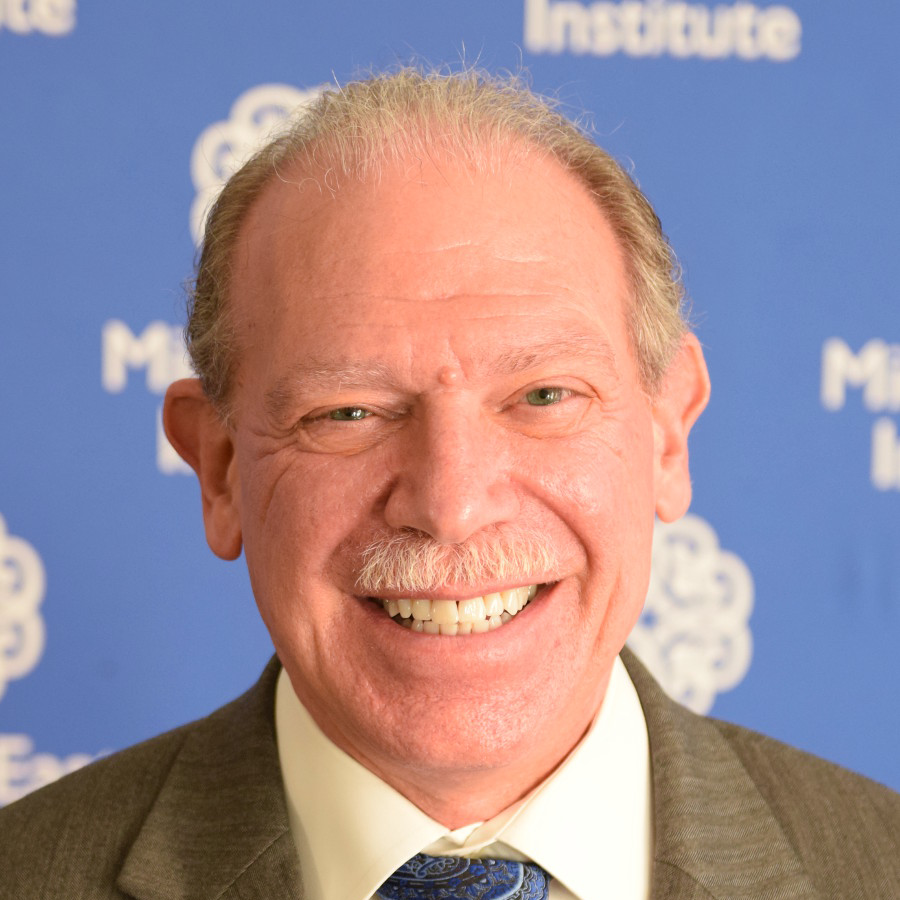 The Biden administration responded quickly to the release, on Feb. 26, of the long-awaited Intelligence Community (IC) report, "Assessing the Saudi Government's Role in the Killing of Jamal Khashoggi," and elaborated a number of steps it would take, including sanctioning dozens of Saudi officials implicated in the killing. But, perhaps surprisingly, the administration stopped short of taking any action directly against Crown Prince Mohammed bin Salman (MbS), despite the report's assertion that MbS "approved" the operation "to capture or kill" Khashoggi.
Reaction to the report and the Biden administration's response was equally swift. The Saudi government released a statement rejecting the IC findings and reiterating that its own judicial investigation was both thorough and comprehensive. But outside of Saudi Arabia, expressions of disappointment, focused on the decision to avoid targeting MbS personally, were also vehement.
The administration has said that it would issue further "clarifications" of its position on U.S.-Saudi relations and that the promised "recalibration" is ongoing. In reality, however, the administration was caught in the middle of a difficult situation. While the desire to act against the alleged perpetrator of the crime might have been strong, the administration cannot succeed in its broader regional objectives without Saudi cooperation and support. A move targeting MbS might have ended the administration's hoped-for reset of U.S. diplomacy on Yemen, Iran, and Gulf tensions. As partial explanation, the administration also argued that there is no history of sanctioning leaders of countries with which the U.S. maintains diplomatic relations.
While the administration's position is probably the most realistic, it also leaves it vulnerable to further accusations of weakness if it can't point to a change in Saudi behavior as a result of its action. Unfortunately, in this regard, there is little evidence that MbS has recognized that there are consequences for his egregious behavior. Threats against Saudi dissidents, both at home and abroad, continue to come to light and the Saudi crown prince may have concluded that he can act with impunity even in the face of wide international condemnation.
OPEC's dilemma: How soon is too soon?
Ruba Husari
Non-Resident Scholar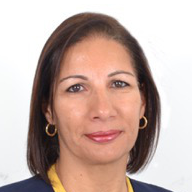 In its meeting on March 4 OPEC+ is expected to ease restraint on crude output as many in the organization and beyond are demanding. The challenge is an issue of timing and quantity. Would it be safe to start increasing output from the beginning of the second quarter and should it be 500,000, 1 million, or 1.5 million barrels per day (bpd)? The decision will weigh heavily on global oil markets as the risk of losing the gains achieved since catastrophe struck at the beginning of the pandemic is high. It took 10 months and the elimination of 9.7 million bpd for the market to get where it is today, achieving a 20% increase in oil price from a year ago.
In the debate over reversing the measures taken last year, Saudi Arabia and Russia are at odds, again, but it's doubtful they are ready for another price war. The memory of the last one almost exactly a year ago and its dire consequences for everyone is still fresh. Moscow is convinced the fundamentals on the oil markets justify a significant increase in output. Riyadh is cautious, arguing the world is not done yet with the coronavirus and its implications on demand for oil.
There is a balancing act to do in pacing the supply increase: balancing interests within the organization and with allies and balancing the supply and demand equation on the market. Too quick a return of the cut barrels means the recovery will be short lived and the glut will return soon with the risk that global inventories could pile up again. The lost shale production is also set to come back after the end of the cold snap in the U.S., albeit not as aggressively, due to the decline in interest by investors in putting more money into expanding it. Too slow a return, however, and the organization will lose its control over the consensus as those who suffered most as a result of the price collapse last year are keen to recoup much of the lost proceeds.
Geopolitically, the March 4 ministerial meeting takes place against the backdrop of a reset in U.S.-Saudi relations and an expected return of Iranian crude back on the market when sanctions are lifted as the new U.S. administration puts the onus on diplomacy versus coercion in its dealings with Tehran. Those two challenges and the absence of U.S. interference in OPEC deliberations — as witnessed last year — set the stage for different dynamics within OPEC and cast a shadow over future meetings of the organization this year.
Follow on Twitter: @IraqOilForum
Iraqi militias: Militias not deterred
Robert S. Ford
Senior Fellow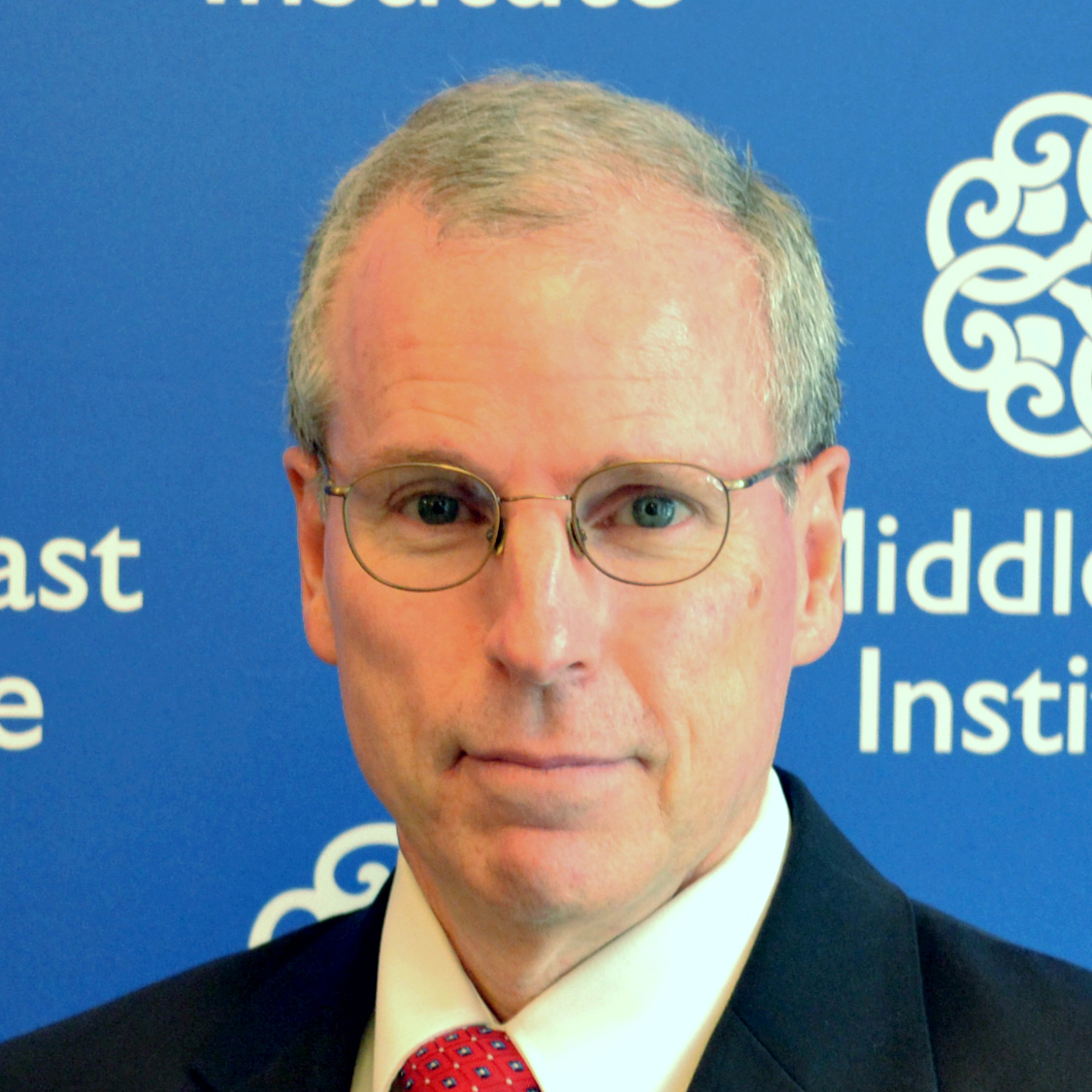 The U.S. airstrikes on pro-Iranian militia sites near the Syria-Iraq border on Feb. 25 are reminiscent of the 2019 airstrikes that didn't stop militia attacks against U.S. and international coalition targets in Iraq in late 2019 and 2020. Faced with declining legitimacy in Iraq's Shi'a heartland, the coalition of pro-Iranian militias known as the Popular Mobilization Forces (PMF) are stressing their defense against the remnants of ISIS and their role in defending Iraq against illegitimate American and Turkish occupation forces. The PMF on Feb. 27 claimed that the Americans had hit positions inside the Iraqi border that block ISIS infiltrations. The statement asserted that the American strike had changed the rules of engagement set up by "political understandings" and that American targets once out of bounds now would be in the militias' crosshairs. The statement also warned the militias would pursue Iraqi "traitors" who help the Americans.
Iraqi Prime Minister Mustafa al-Kadhimi already has a full plate managing unrest in central Iraq as well as a contentious budget process and wants to contain the fallout with the militias and their political allies. Usually reliable Iraqi newspaper al-Mada reported Saturday that Kadhimi had asked U.S. President Joe Biden during their Feb. 23 telephone call not to hit militia targets inside Iraq. U.S. officials' mention on Feb. 25 of help from Iraqi intelligence in the airstrike prompted Iraqi Defense and Interior ministry officials to deny any involvement. Kadhimi does not want to ignite serious urban fighting between the government and the militias by cracking down fiercely; he cannot be sure he would prevail. His gradually clipping of militia wings is consistent with the desire of most Iraqis, who don't want to be drawn into a war between the U.S. and Iran. Iraqi Foreign Minister Fuad Hussein in Tehran on Saturday emphasized Baghdad wants good relations with Iran. The militias thus retain wide room to operate. Seeking to boost their public standing as Iraqi nationalists, they will likely strike soft American targets, such as logistics convoys transiting southern Iraq en route to American forces in northern Iraq.
Follow on Twitter: @fordrs58
Pope Francis' visit to Iraq: A moment for unity, hope, and reflection
Yesar Al-Maleki
Non-resident Scholar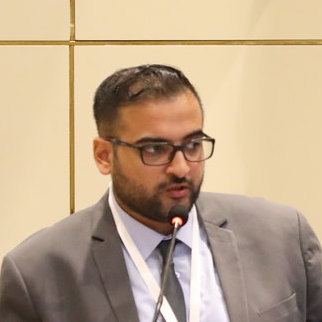 In four days, Pope Francis will finally visit Iraq. The papal visit to Mesopotamia has been deferred for more than two decades since Pope John Paul II originally wished to visit the ancient city of Ur of the Chaldees in Nasiriyah in 1999. During his visit, the pontiff will spend three packed days meeting Iraq's president, civil authorities, and the faithful. More importantly, his trip will also deliver a broader unifying interfaith message when he meets with Grand Ayatollah Sayyid Ali al-Sistani in Najaf.
Iraq has suffered years of domestic strife where faith — or its use — became a dominant feature of warring factions, and the collapse of ISIS in the face of unprecedented solidarity from all of Iraq's diverse ethnic and religious groups brought much-needed closure. Yet, Iraqis' shared memory is still scarred by ISIS's shameful crimes of brutality, slavery, and rape that targeted Mosul's minorities, like Christians, Yazidis, and Shabak. The papal visit comes as an opportunity for Iraqis of all faiths to heal and unite for a common future of peace and prosperity.
Crucially, it should incentivize Iraq's government to pursue a genuine policy to stop and reverse the Christian exodus from the country. From a total of 1.4 million in 1987, the population of Christian Iraqis had fallen to just 200,000 in 2019. Soon, Iraq may lose its Eastern Aramaic-speaking Assyrian and Chaldean Christian communities altogether. As they seek refuge in Western and European countries, their language and culture may disappear forever from Iraq. And this is not to mention the traditions of Arab Christians, Armenians, and other denominations as well.
Baghdad, with the help of the international community, should act quickly by setting up a fund to secure reparations for Christians — as well as other minorities — and ensure their return to their towns in northern Iraq. Documenting crimes against them and their rights to properties throughout the country, some of which have been forcefully confiscated by armed groups connected to Iraq's Shi'a political elites, should be a priority as well. It is important that Iraqis come to terms with the fact that the harm inflicted upon Iraqi Christians was not merely carried out by ISIS alone, as well as seriously reflect on the lessons learned from losing one of the world's oldest Jewish communities in Mesopotamia.
Pope Francis' meeting with Grand Ayatollah al-Sistani and the possible signing of the Document on Human Fraternity will also send a positive message, both in Iraq and across the Muslim world. The document was previously signed by Pope Francis and Grand Imam of Al-Azhar Ahmed el-Tayeb, one of Sunni Islam's most prominent figures, in Abu Dhabi, and including a leading figure followed by millions of believers from Islam's largest minority, the Shi'a, will only broaden its message. More than just a stabilizing and unifying figure in Iraq, Sistani is seen as a proponent of the quietest tradition, favoring a modern representative state over a theocracy, in stark contrast to Iran's velayat-e faqih and its advocacy for the rule of the clergy over matters of state. Moreover, Pope Francis will find his counterpart in Sistani as both sit atop two of the world's largest independent faith organizations: the Holy See and the Hawza of Najaf.
But the problems of present-day Iraq continue to intrude. Even as Pope Francis leads the faithful in an interreligious prayer for peace in Ur, the birthplace of Abraham, the father of Judaism, Christianity, and Islam, thousands of young Iraqis will continue protesting and demanding their rights just a few kilometers away in the center of Nasiriyah — and so far their voices seem to be sadly unheard.
Follow on Twitter: @yesar
India-Pakistan cease-fire: A change in the offing?
Shanthie Mariet D'Souza
Non-resident Scholar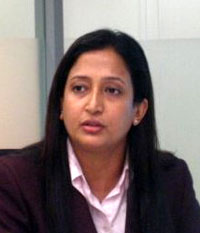 On Feb. 25, the directors-general of military operations of India and Pakistan jointly announced a cease-fire along their borders. Since then, guns on both sides have fallen silent, rekindling hopes of a new beginning between the two nuclear-armed nations. However, skepticism still runs high as realities on the ground, which could lead to an eventual resumption of hostilities, remain largely unchanged.
There is nothing novel about the agreement. In 2003, both countries entered into a deal to maintain tranquility along the Line of Control (LoC) by halting cross-fire. This agreement was reaffirmed in 2013 and 2018. However, on each occasion, such understanding had collapsed within months. India alleges that in 2020, there were 5,100 cease-fire violations by Pakistan along the LoC, the most in nearly 18 years, killing 36 people and injured more than 130. Pakistan, for its part, says that India violated the cease-fire more than 3,000 times that year, killing 25 and injuring 250 civilians.
What is new, however, about the agreement is its timing. Coming close to the inauguration of U.S. President Joe Biden, there is speculation over whether such a thaw in relations is due to pressure from Washington. All through 2019 and 2020, the two countries had been at loggerheads. In the wake of the Galwan Valley skirmish with China, Indian military planners had even chalked out strategies to prepare for the eventuality of a two-front war initiated by Beijing and Islamabad. The Feb. 25 agreement runs counter to this frenzy of enmity and distrust, and certainly could not have been initiated without high-level contacts within both countries and some degree of external pressure.
Whether the agreement will hold in the long run to bring in sustainable peace is uncertain. India-Pakistan bilateral relations are extremely fragile and have remained hostage to a large number of issues, including the activities of terror groups operating in Kashmir. Some of these terrorists are Pakistani nationals who have been trained in Pakistan and have infiltrated into the Indian side. New Delhi has alleged that Pakistan uses cross-border fire to provide cover to the infiltrating terrorists. If that's true, the number of infiltrations would fall in the absence of such fire, leading to a further drop in the already low level of terror incidents in Jammu and Kashmir. Any rise in such incidents, however, would force India to question the utility of the cease-fire. In sum, the agreement is not really a game changer, but it can lay the foundation for a much-needed détente between the two neighbors if the conditions on the ground are addressed through incremental steps of confidence-building measures.
Follow on Twitter: @shanmariet
Are the Russians trying to hijack the Afghan peace process?
Marvin G. Weinbaum
Director, Afghanistan and Pakistan Studies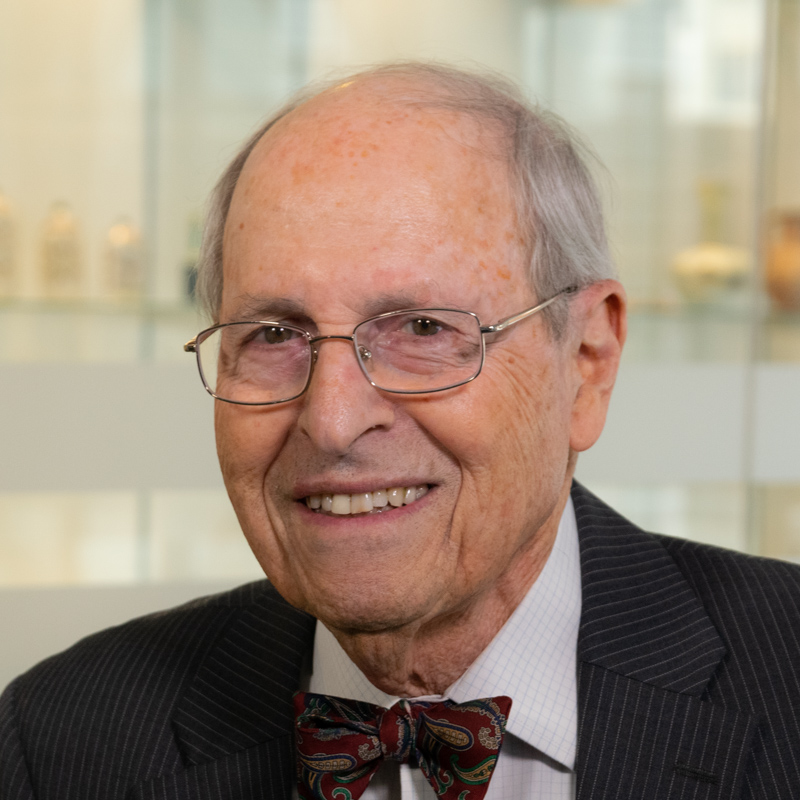 At a time when intra-Afghan talks are in near paralysis and the U.S. is vacillating over its options in Afghanistan, Russia is on the diplomatic offensive. Signaling an opening to a more regular formal dialogue between Russia and Afghanistan, Afghan Foreign Minister Mohammad Haneef Atmar was hosted in Moscow last week by his Russian counterpart Sergey Lavrov. Russia's special presidential envoy for Afghanistan, Zamir Kabulov, visited Pakistan the previous week. These visits, as well as the reports of increased meetings between Russian diplomats and senior Taliban members and other stakeholders in the region beg the question as to Russia's intentions, especially as a complete U.S. troop withdrawal on May 1 seems less likely.
Russia's increasing involvement with Afghanistan and its neighbors is usually explained by Moscow's desire to stem the security risks that the Islamic State-Khorasan Province pose to its interests in Central Asia, as well as the Kremlin's determination to thwart possible U.S. ambitions for a permanent strategic military presence in the region. Recent diplomatic initiatives also point to Russia as seeking now to replace the American management of the sputtering Afghan peace process.
In a Feb. 16 interview that ruffled feathers in Washington and Kabul, Kabulov proposed a reframing of peace negotiations that effectively declared the current Doha talks a failure and called for reviving a multilateral regional approach with Russia, China, the U.S., Pakistan, and Afghanistan, and also possibly Iran. The new Russian proposal aims at pressing the two sides to the Afghan conflict to declare a cease-fire and allow for a recalibrated timetable for a general agreement. Kabulov had raised the possibility of an international meeting in Moscow by the end of February. That it failed to occur could in part be due to reactions to his interview.
Kabul bitterly rejected Kabulov's assertion that the Ashraf Ghani government is responsible for the slow progress of the talks and his proposal that the current regime be replaced with an integrated, transitional coalition government. Washington could not be pleased by Kabulov's remark that the Taliban had flawlessly adhered to the February 2020 agreement or his echoing the Taliban demand that the U.S. adhere to the deadline for its troop withdrawal. For their own reasons, China and Iran seem cool to participating in a Moscow conference.
Russia appears set on challenging the U.S. on Afghanistan, especially should the Biden administration decide to keep a military foothold in the country. Taken together with NATO's recently announced willingness to follow the U.S. lead on Afghanistan, Russia's stepping up of diplomatic efforts resembles an emerging Great Game Redux with a Russia now ever more confident in the outcome.
This article was co-authored by Jack Ryan and Ghasharib Shoukat, research assistants to Marvin Weinbaum
Follow on Twitter: @mgweinbaum
Amid bribery claims, eyes focus on upcoming Sirte meetings of Libya's Parliament
Jonathan M. Winer
Non-Resident Scholar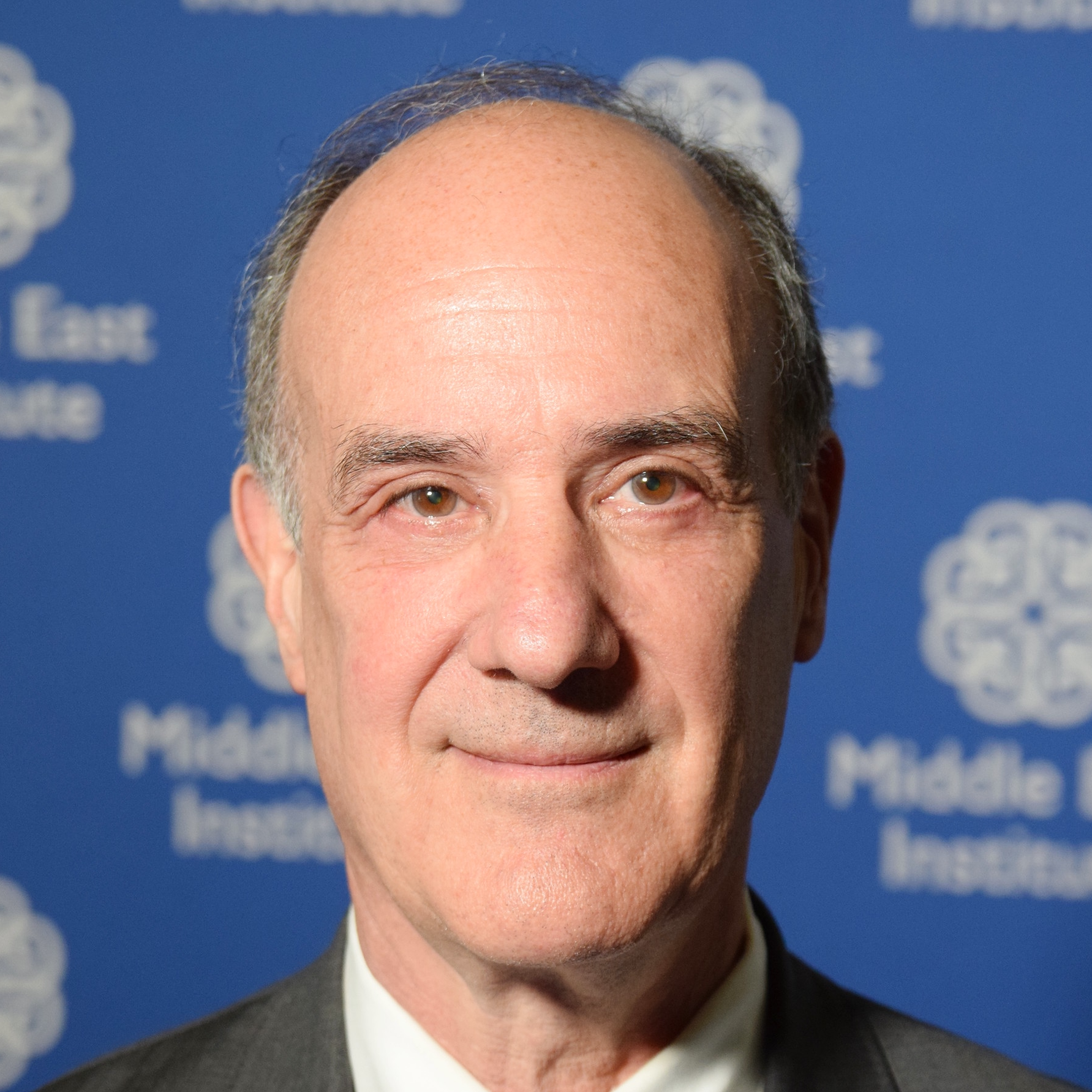 Emerging allegations of bribery are creating further risks to Libya's transition, even as the head of the new transitional government, interim Prime Minister Abdel Hamid Dabaiba, has failed to meet a mandated deadline for the submission of its cabinet to Libya's Parliament, the House of Representatives (HOR), for its approval.
The bribery allegations, first reported by Agence Presse France on Feb. 28, boil down to claims that prior to the Feb. 5 vote by the Libyan Political Dialogue Forum (LPDF) that led to Dabaiba's selection, two or more of its 74 members were offered bribes of $150,000-200,000 if they would vote for Dabaiba. Findings on these allegations are due to be presented to the U.N. Security Council by its Panel of Experts in mid-March.
Under the terms of his selection by the LPDF, Dabaiba was required to submit a cabinet by the end of last week, to give it three weeks to win a vote of confidence in his government. Instead, he stated he would not reveal the names of his proposed ministers until the HoR actually meets, while noting that if the HoR fails to meet and approve the cabinet within the three-week period ending March 19, the whole process would return to the LPDF for its approval.
HoR Speaker Aguila Saleh Issa announced on Feb. 26 that the HoR would indeed convene to "discuss" a vote of confidence in the new Government of National Unity (GNU) on March 8 in Sirte, if the 5+5 Joint Military Commission guaranteed its security. Two days later, the 5+5 agreed on the security arrangements. An early proof that the announcement was real was the report that Wagner Group mercenaries were preparing to vacate the local airport to avoid the awkward scene of having Libyan lawmakers enter the city protected by Russians.
The bribery allegations and the unfulfilled (and continuing) ambitions of a number of central political and military actors are likely to make for a bumpy transition over the next few weeks. That said, maintaining momentum for national elections on Dec. 24, 2021 remains essential for securing legitimacy beyond the short term for any Libyan government.
Calls for Lebanese neutrality and crisis internationalization are growing
Christophe Abi-Nassif
Director, Lebanon program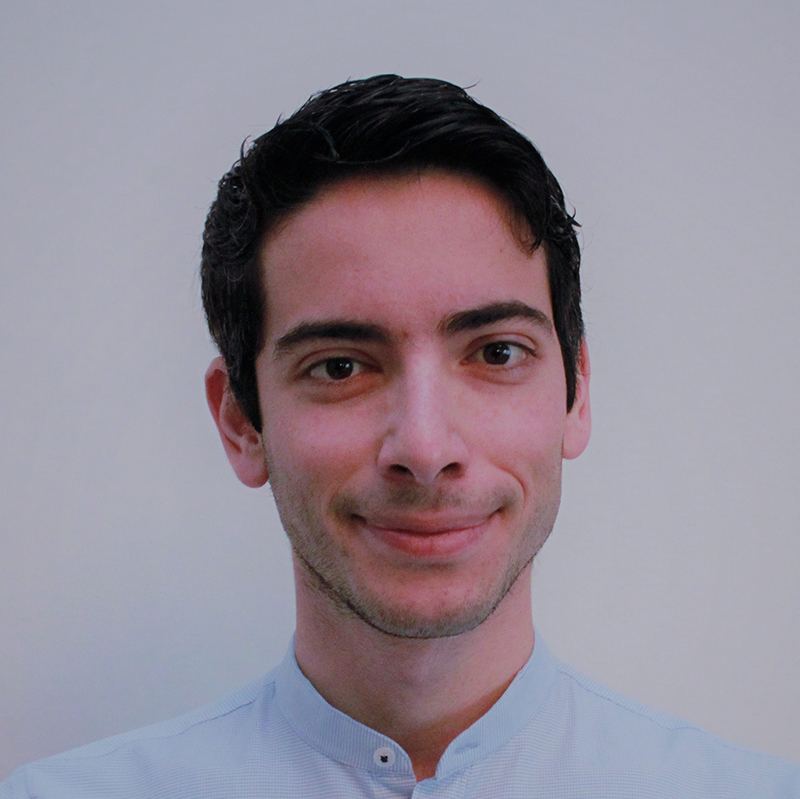 Two notions have been gaining traction and coverage in Lebanon in the past few weeks: neutrality and the internationalization of the Lebanese crisis. Both notions were initially floated and are currently championed by Patriarch Bechara al-Rai, the head of the Christian Maronite church. In an attempt to shield the country from geopolitical disturbances, neutrality calls for Lebanon to not take sides in regional conflicts and global power dynamics. At the same time, al-Rai proposed an international conference on Lebanon as the only remaining chance to break the domestic, months-long political gridlock and pave the way for economic recovery.
The conversation on neutrality and crisis internationalization was once again at the forefront this Saturday in a rally organized in Bkerké, the episcopal see of the Maronite Catholic Patriarchate. The intervention of high-ranking clerics in Lebanese politics is customary, but this one signaled particular frustration at the inability and unwillingness of political parties to form a much-needed reform-oriented government mid-collapse. Al-Rai also fired veiled but obvious shots at Hezbollah, a party that significantly expanded its operations beyond Lebanon's borders over the past decade without a mandate from the central government to do so. Hezbollah's leader, Hassan Nasrallah, had firmly rejected calls for internationalization, labeling them as a call for war, an invitation for occupation, and a threat to Lebanon's future.
This clash of visions promises further complications despite Hezbollah's nuance between demanding crisis internationalization and seeking international support as well as the party's sustained willingness to engage in dialogue with Bkerké. The latter is now automatically assuming a more prominent role in domestic crisis management. This comes at a time when a passive Free Patriotic Movement —Lebanon's largest Christian bloc and current presidential incumbent — is torn between supporting Hezbollah as an ally or Bkerké as a religious powerhouse.
As the drift toward more poverty and despair continues in the absence of any political breakthroughs, sectarian rhetoric and tensions are also increasing. Participants in the rally, mostly associated with the Christian right-wing Lebanese Forces, chanted "Hezbollah is a terrorist group," a message that al-Rai did not dispel. Hezbollah supporters took to the streets soon after. In a country where religious polarization is at alarmingly high levels, persistent political inaction and rhetorical missteps might prove very costly.
Follow on Twitter: @chris_abinassif
Begum court ruling highlights wider failure to deal with ISIS detainees
Charles Lister
Senior Fellow, Director of Countering Terrorism & Extremism program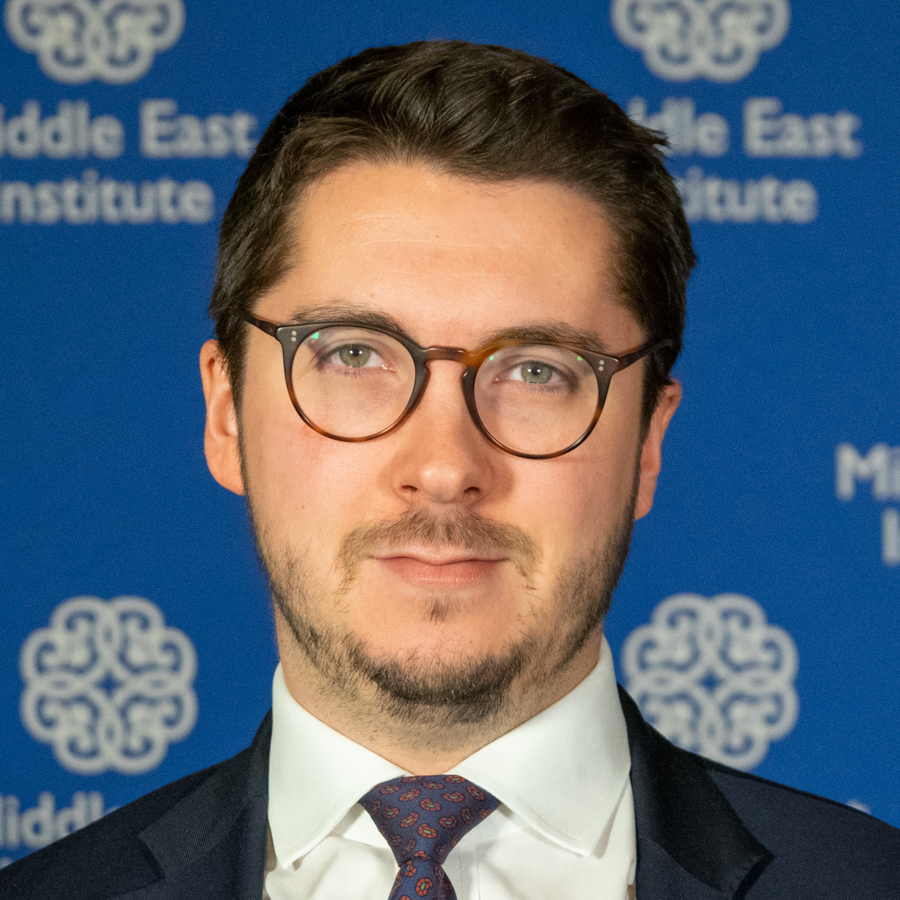 On Feb. 26, the United Kingdom's Supreme Court ruled in favor of a 2019 government ruling that had stripped Shamima Begum, now 21 years old, of her citizenship, thereby permanently preventing her from returning home six years after she had traveled to Syria to join ISIS. Currently in detention in the al-Roj camp in Syria, Begum — who was born in the U.K. to Bangladesh-born parents — is now stateless, as Bangladesh has refused to offer her citizenship.
The Begum case and its finding last week, reportedly based on an intelligence assessment that found her to be a national security threat due to her "alignment" with ISIS, is emblematic of a far wider international refusal to deal with citizens now in detention in Syria and Iraq. European nations in particular, which saw large numbers travel to the region, have all but refused to repatriate their citizens altogether. Notwithstanding the obvious strains mass repatriation would present for domestic law enforcement and judicial systems, abandoning suspect citizens is not just a dereliction of international law but also a deeply irresponsible policy from members of the "international community."
Policymakers, intelligence leaders, and military planners knew full-well years ago that we would be faced with large numbers of surviving ISIS members, but no plans were made to deal with them. Instead, the issue was ignored. Today, tens of thousands now languish in decrepit, poorly guarded prisons and camps, in which disease, extremism, and violence are rife. Escapes are frequent, aided by powerful smuggling rings capable of moving people across Syria and beyond. Given government refusals to repatriate their citizens and the lack of any internationally recognized prosecutorial mechanism in eastern Syria, our policy of better securing these people is merely a temporary stopgap. Should U.S. troops leave one day, responsibility for securing the facilities would inevitably fall to Syria's regime, whose two-decades-long history of covert cooperation with jihadists and outright hostility to the West should terrify any sane observer. Just years ago, Syria's state-appointed grand mufti was threatening to dispatch suicide bombers to European capitals, to avenge Europe's support for the Syrian opposition.
Faced with smaller numbers, the U.S. has dealt with repatriation far more effectively, but Europe's approach is dangerously short-sighted and is fostering an immediate humanitarian crisis and a next-generation terror threat. An urgent multilateral effort must be initiated to address the issue, before it is too late.
Follow on Twitter: @Charles_Lister
Photo by JOE KLAMAR/AFP via Getty Images
---
The Middle East Institute (MEI) is an independent, non-partisan, non-for-profit, educational organization. It does not engage in advocacy and its scholars' opinions are their own. MEI welcomes financial donations, but retains sole editorial control over its work and its publications reflect only the authors' views. For a listing of MEI donors, please click here.