Contents:
Turkey and Ukraine ramp up defense cooperation
Gönül Tol
Director of Turkey Program and Senior Fellow, Frontier Europe Initiative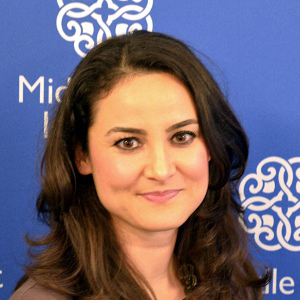 Amid Western fears that Russia is about to attack Ukraine, Turkey and Ukraine signed a free-trade agreement and announced a deal for Ukraine to manufacture Turkish armed drones during President Recep Tayyip Erdoğan's recent visit to Kyiv on Feb. 3. The visit is part of Erdoğan's plan to deepen Turkey's ties to Ukraine, which is not only an important export market for Turkish defense products, but is also central to Ankara's efforts to mitigate the negative repercussions of U.S. sanctions on its defense industry. One such area where U.S. sanctions have created a bottleneck for Turkey's defense industry is engine technology. Turkey wants to develop indigenous engine technology and hopes that cooperation with Ukraine, which designs and manufactures engines that power dozens of types of aircraft in many countries, will lead to knowledge transfer.
Turkey's defense partnership with Ukraine is a key component of Erdoğan's push to create an indigenous defense industry that has helped him to project military might abroad and pitch Turkey as a global power independent of the West. That is why Erdoğan is keen on deepening ties with Ukraine despite protests from Russia. Turkish-Ukrainian defense cooperation has the backing of the West, which sees Turkey's drone sales to Ukraine as part of NATO solidarity in the face of Russian aggression. To Ukraine, cooperation with Turkey is a key component of its strategy to deter Russia, especially since NATO membership remains a distant prospect. Until now, Turkey's cooperation with Ukraine has not changed the balance of power with Russia and Ankara has managed to walk a fine between cultivating close defense ties to Kyiv and protecting its interests with Moscow. But there might come a time when the level of defense cooperation between the two countries becomes intolerable for Russia, making Ukraine less secure, Turkey more vulnerable to Russian retaliation, and the West more fearful of further Russian aggression.
Follow on Twitter: @gonultol
The PLO Central Council: Much ado about nothing
Khaled Elgindy
Senior Fellow, Director of Program on Palestine and Palestinian-Israeli Affairs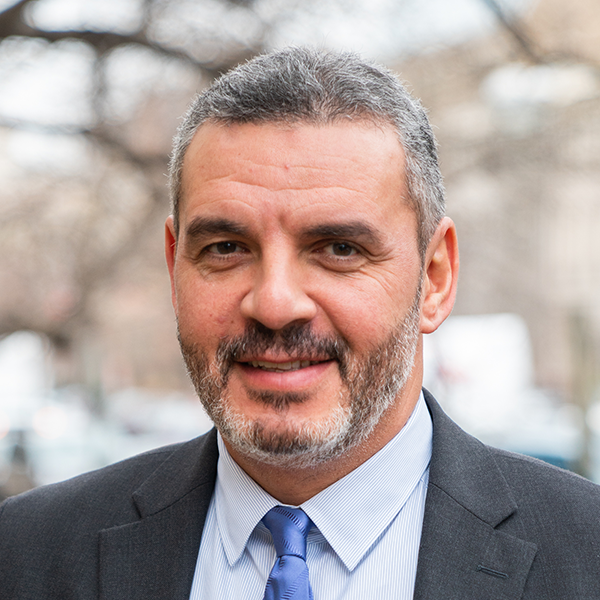 The Palestine Liberation Organization's (PLO) Central Council is set to conclude its proceedings later today. The 124-member Central Council, which last convened in 2018, serves as a kind of advisory board for the Executive Committee, the PLO's highest decision-making body, and has largely replaced the Palestine National Council (PNC), the PLO's long-dormant parliament-in-exile. The session was called by Mahmoud Abbas, who heads the Palestinian Authority (PA) and the PLO simultaneously, in order to address a number of external and internal political issues, including the stalled diplomatic process, Israeli settlements, expulsions, and other Israeli actions, as well as to fill several vacancies in the PLO leadership. However, Palestinian opposition factions, including the leftist Popular Front for the Liberation of Palestine (PFLP) and the Islamist group Hamas, along with a number of independent political figures, have boycotted the meeting on both legal and political grounds.
Although the final communique has not yet been published, the outcome is already known. On the diplomatic and relations with Israel front, the Central Council is not expected to break any new ground and will most likely reiterate previous statements. Moreover, the primary aim of the meeting is to fill a number of vacancies in the PLO leadership with Abbas loyalists. In particular, Hussein El-Sheikh, the current civil affairs minister, will join the Executive Committee as its secretary-general, the PLO's number two spot after Abbas, a role previously held by the late Saeb Erekat. El-Sheikh, a Fatah apparatchik and close confidant of Abbas, is well regarded in the diplomatic arena and maintains close ties with Israeli, American, and Western officials, but has only a limited domestic following. Another Abbas loyalist, Rouhi Fatouh, the former speaker of the PA's Legislative Council, will take up the role of speaker of the PNC. 
In addition to consolidating Abbas's grip on power, this elaborate piece of political theater serves two purposes. It is a way to project movement in Palestine's otherwise stagnant political environment as well as to enhance Abbas's political legitimacy — especially since his last-minute decision to cancel long-delayed national elections last year. Many also see the new PLO appointments as an attempt by the aging Abbas, who turns 87 later this year, to lay the groundwork for a succession process — but from within his ever-shrinking inner circle. Such ploys by Abbas, who remains intensely unpopular, are unlikely to impress ordinary Palestinians, many of whom have come to see the PLO Central Council and Executive Committee as rubber stamps. Moreover, when a succession process does unfold, it is unlikely to go according to Abbas's wishes.
Follow on Twitter: @elgindy_
Gulf oil exporters look to strengthen their fiscal positions
Karen E. Young
Senior Fellow and Director of Program on Economics and Energy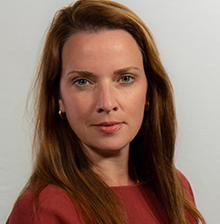 Efforts to secure alternate sources of government revenue away from oil exports are accelerating in the Gulf. This is especially interesting given that oil prices are over $90/barrel this week. We see the announcement from the UAE of a federal corporate tax roll-out and talks of an additional offering of shares from Saudi Aramco, this time perhaps on the London Stock Exchange. Both of these efforts, one an official government policy and the other more speculation, represent a determined shift in economic policy that is focused on strengthening fiscal positions without new parallel spending allocations.
For the UAE, there are still some questions regarding how the new tax will affect companies based in the country but also operating abroad. The government announced a corporate income tax at the rate of 9% for businesses starting June 1, 2023. The tax would apply on net profits for businesses on income greater than AED 375,000 ($102,000). Those companies operating and paying corporate tax abroad may receive credit for those group taxes paid abroad, but may also be liable for their UAE operation's profits. These questions will be important for UAE firms in banking and retail with a regional presence.
But the overall shift is a new source of federal revenue, collected by the central government in Abu Dhabi and then distributed among the emirates as part of the federal budget. More cohesion within federal economic policymaking has been a trend, since the UAE has only recently begun issuing debt at the federal level. The corporate tax comes on the back of the 5% value-added tax (VAT) on goods and services sold in the country, implemented in January 2018. Taxes in the Gulf Cooperation Council are now the norm with little public resistance, and we have even seen increases in the VAT in both Bahrain and Saudi Arabia after first announcing a 5% levy.
For Saudi Arabia, Aramco continues to be the primary source of government revenue either by its product exports or in the value of the firm itself, as a mechanism to borrow against or as an asset to divide and sell as an equity. Right now, oil prices are high and the firm's valuation will look appealing. The due diligence process of both the first initial public offering and a series of debt issuances will make a second share offering a bit easier and perhaps more attractive on a larger international exchange.
The takeaway is that the oil exporters of the Gulf see opportunity in their assets at home, whether the income of citizens or businesses or in the sale of their government assets. And the ability to rebuild nest eggs of reserves and government coffers is strong now, for a future that looks less certain in the energy transition.
Follow on Twitter: @ProfessorKaren
Israel and Bahrain sign historic defense agreement
Kevin Donegan
Distinguished Senior Fellow on National Security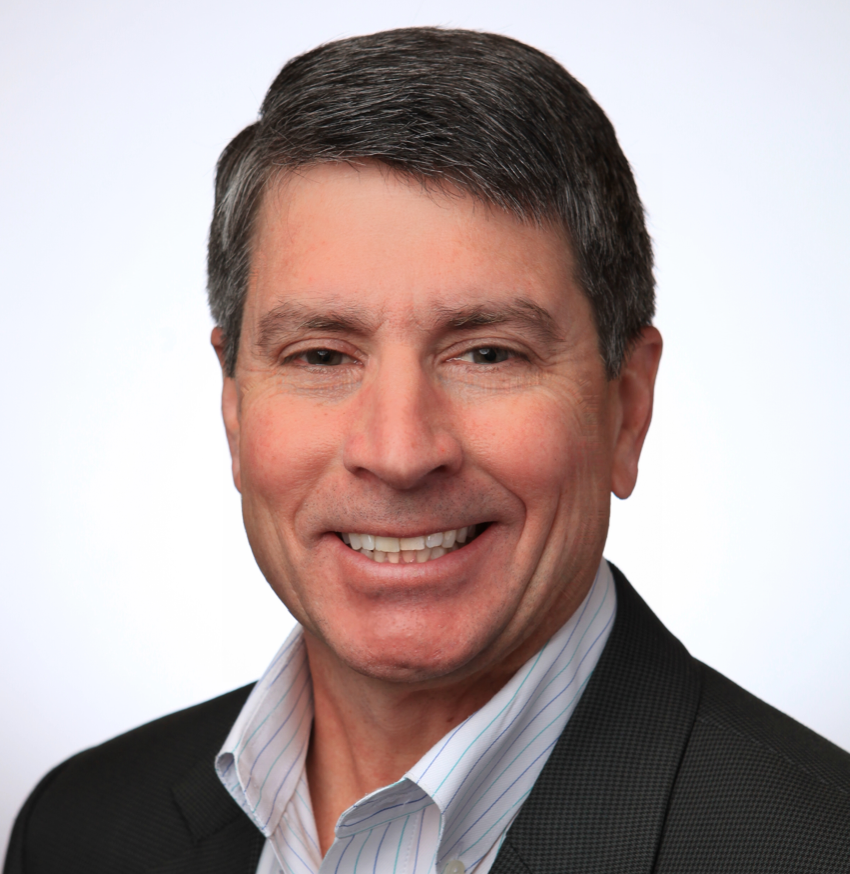 Israeli Defense Minister Benny Gantz and Bahraini Minister of Defense Affairs Abdullah bin Hassan al-Nuaimi signed a historic memorandum of understanding in Bahrain last week, officially establishing security ties between the two Middle Eastern countries. The agreement establishes a security framework that formalizes defense relations for increased cooperation in intelligence sharing, defense industry collaboration, and military-to-military training.
After signing the agreement, the Israeli and Bahrain defense minister jointly visited U.S. 5th Fleet commander, Vice Admiral Bradley Cooper, at his Bahrain-based headquarters for a trilateral meeting followed by a tour of the USS Cole. Clearly signaling Iran, the signing of this agreement in Bahrain, less than 180 miles from Iran's Bushehr nuclear plant, occurred just days after the Iranian-backed Houthis conducted their fourth drone or ballistic missile attack on the UAE in the past few weeks.
Although the UAE was not part of this agreement, only one year ago Bahrain and the UAE normalized relations with Israel with the signing of the Abraham Accords and just last week Isaac Herzog made the first-ever visit of an Israeli president to the UAE. Additionally, Israel, Bahrain, and the UAE are participating in a 60-nation U.S.-led Middle East naval exercise that for the first time publicly includes Saudi Arabia and Oman.
One certainty is that Iran's malign activity in the region is seen by the Gulf nations and Israel as a direct threat and together with the Abraham Accords is serving as a catalyst for the accelerated Middle East defense cooperation we are now seeing. Regardless of the outcome of the nuclear talks with Iran, we can expect more defense cooperation between the Gulf nations and Israel that could include such things as shared early warning and the sale of Israeli missile and drone defense technology to the UAE. The only question that now remains is how much of a leadership role the U.S. will have in helping to achieve the shared Middle East regional defense cooperation we have long desired.
Photo by Celestino Arce/NurPhoto via Getty Images
---
The Middle East Institute (MEI) is an independent, non-partisan, non-for-profit, educational organization. It does not engage in advocacy and its scholars' opinions are their own. MEI welcomes financial donations, but retains sole editorial control over its work and its publications reflect only the authors' views. For a listing of MEI donors, please click here.