In this week's Monday Briefing, MEI experts Charles Lister, Randa Slim, Paul Salem, and Eran Etzion provide analysis on recent and upcoming events including the meeting of the anti-ISIS coalition in D.C., the Iraqi Prime Minister's visit to the U.S., the upcoming Arab League summit, and Israeli Prime Minister Netanyahu's visit to China.
Anti-ISIS Summit in D.C.
Charles Lister, Senior Fellow
All 68 members of the anti-ISIS coalition will meet in Washington on Wednesday to discuss ongoing operations in Iraq and Syria. The summit is the first gathering for the Trump administration and comes at a pivotal time for the anti-ISIS fight. Since October 2016, approximately 75 percent of Mosul has been recaptured from ISIS, but questions loom surrounding the dire humanitarian situation and plans for stabilization. Meanwhile in Syria, local partner forces appear to be gearing up for an offensive on Raqqa, but broader dynamics in northern Syria have become intensely complex, prompting a number of potential distractions.
In Syria, the flawed design of coalition strategy is now showing its consequences. Across a 200km stretch of territory (from Afrin in the west to Raqqa in the east), at least six state-level militaries and 30 sub-state militias are involved in multiple mutually hostile battle-fronts. The U.S.-backed Syrian Democratic Forces (S.D.F.) is now operating in direct conflict with the largely U.S.-vetted, Turkish-backed anti-ISIS Euphrates Shield coalition. Turkey has continued training Syrian opposition forces for a threatened invasion of the S.D.F.-controlled border town of Tel Abyad, while the S.D.F. has begun sharing key strategic territories with Russia and the Syrian government, first in Manbij and now in Afrin.
As such, it now appears highly likely that an S.D.F. victory against ISIS in Raqqa would eventually result in a power-sharing agreement with Russia and the Assad regime. This may appear to many as an acceptable conclusion, offering a safe exit point for U.S. troops. In reality however, it would resemble a tactical victory and a strategic defeat. Terrorism in Syria is a symptom of the broader crisis, not the cause. Treating the symptom while sustaining or strengthening its causal roots will guarantee a subsequent return of more potent forms of extremism.

Abadi Seeks More U.S. Help
Randa Slim, Director of the Initiative for Track II Dialogues
Iraqi Prime Minister Haider al-Abadi comes to Washington this week at a time when the Trump administration is undertaking a strategic review of its policies in Iraq and Syria. The anti-ISIS fight in Mosul is proceeding faster and better than expected. As a result, Abadi stands to gain some accolades from the U.S. president whose priority in the Middle East is fighting terrorism. Abadi wants to ensure continued U.S. military support in the anti-ISIS fight beyond Mosul. Defeating ISIS in Mosul does not spell the end of ISIS control of Iraqi territory.
Abadi will also request U.S. assistance in securing support from Gulf countries for Iraq. According to senior Iraqi officials, the Saudi foreign minister's recent visit to Iraq went very well. Abadi wants American help in marshalling Arab contributions, especially from the Gulf countries, toward the rebuilding of liberated territories from ISIS. Abadi must, however, keep an eye on his neighbor to the east as he courts the United States and G.C.C. His political fortunes at home are tied to his ability to keep both Washington and Tehran in his corner. Without the United States, Abadi cannot defeat ISIS. Without Iran, he cannot hold onto power. As the Trump administration pushes on with its objective of rolling back Iranian influence in the region, Abadi's balancing act will become ever more difficult.

Iran, Israel, Syria to Top Arab Summit Agenda
Paul Salem, Vice President for Policy and Research
The 28th Arab League summit is to convene in Amman later this week. The meeting comes amid continued division in Arab ranks, and an expanded Iranian presence in the region. The participants will find broad consensus condemning Iran's policies, and Arab League Secretary-General Ahmed Aboul Gheit has said there would be an "important announcement" emerging from the summit relating to Iran's interventions.
There will also be likely agreement on warning the United States against moving its embassy from Tel Aviv to Jerusalem and strong support for the two-state solution that the Trump administration has partially walked away from.
Participants will also likely support the G.C.C. position in Yemen while calling for a negotiated end to that conflict. After Saudi Foreign Minister Adel Jubeir's visit to Baghdad, it will be interesting to see whether the summit takes a more supportive and pro-active role vis-a-vis the Iraqi government. On more contentious issues, Syria remains ostracized from the Arab League, but there are some voices, Egypt included, that might argue for its re-inclusion in future meetings, pointing out that its exclusion has pushed Damascus further into Iranian and Russian hands.
Another point of contention will be Libya, where a number of Arab states are on different sides of the conflict. The summit is unlikely to dramatically change current trajectories, but will be a nominal show of unity within a very divided reality.

Beijing Latest Stop of Netanyahu's Superpower Tour
Eran Etzion, MEI Scholar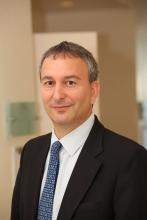 Prime Minister Benjamin Netanyahu continues his tour of the world's superpowers, this time to China, after recent trips to the United States and Russia. He was supposed to see President Donald Trump again before the end of March, but postponed for undisclosed reasons. This busy traveling schedule is driven by a calculated strategy to reset U.S.-Israel relations and revive the old internationally popular belief that "the road to Washington goes through Jerusalem."
Having tested the temperature in Moscow, he moves to Beijing with a view to getting a seat at the head global table. Israel is no superpower, but can potentially play a role in the emerging new global order. The crises in Syria and North Korea are for Netanyahu a convenient setting to discuss Iran. Its involvement in both countries is of mutual concern to Israel and the United States, which is not shared by Russia and China. Netanyahu is hoping to leverage his close ties with Trump and influence—even modestly—the other two superpowers.
Marking a new "Comprehensive Innovation Partnership" in Beijing is indeed a cause for celebration. But China's strategic interests in the Middle East are still more aligned with Iran and the Arab countries. For Netanyahu, any foreign news is good news, since his domestic arena is saturated with criminal investigations involving himself, his wife and his eldest son. Sensing imminent danger to his tenure, he is now threatening early elections under a false pretext of abrogation of his coalition agreement by a satellite party.