In this special edition of our weekly briefing, MEI experts Paul Salem, Robert S. Ford, Eran Etzion, Gonul Tol, Alex Vatanka, and Gerald Feierstein provide analysis on the impact of Donald Trump's victory in the U.S. Presidential Election on the future of Middle East policy, its particular effect on the crises in Iraq and Syria, and how the news has been received across the region, including in Turkey, Iran, and the GCC.
Trump's Win Adds New Dynamics to Unstable Middle East
Paul Salem, Vice President for Policy and Research
Most of the Middle East's leaders sent messages of congratulations to president-elect, Donald Trump, while commentators tried to make sense of the momentous change. It's fair to say that there was caution in G.C.C. capitals, but enthusiasm in pro-government circles in Turkey, Egypt, and Israel. President Hassan Rouhani has reason to worry about his position vis-a-vis Iranian hardliners if U.S.-Iranian relations go back to confrontation; he issued a statement clarifying that Iran would abide by the nuclear deal. There must be quiet rejoicing in Damascus.
Although his positions might change or evolve between the campaign and the presidency, there are currently six key positions that Trump has taken that provide a rough, if often contradictory, outline of where he starts from in Middle East policy.
he favors cooperation with Russia and the Assad regime in Syria against ISIS and has little regard for the Syrian opposition;
he has promised either to tear up the nuclear agreement with Iran or to monitor it very aggressively; either way the tone of détente will be replaced by hostility;
he has spoken fondly of authoritarianism and authoritarian leaders, and argued that human rights and democracy should not be U.S. foreign policy priorities;
he has said he will ratchet up the war on ISIS without revealing how that would happen;
he has vilified Muslims and called for a ban on their entry to the United States; and
he has questioned America's alliances and commitments, and argued instead that U.S. protection should be in exchange for payment.
How these campaign positions will evolve into a foreign policy as his administration takes office, and how the various regional players will act and react, is too early to tell. But as with the election of George W Bush and Barack Obama, another U.S. election adds new dynamics and uncertainties into an already very unstable Middle East.
 
What a Trump Presidency Means for Syria/Iraq
Robert S. Ford, Senior Fellow
The Trump team has said little about its approach to Iraq and Syria. Trump himself sees ISIS as a military problem, and he will likely sustain the current U.S.-led air campaign against ISIS and support for Iraqi security forces moving to recapture territory inside Iraq. Trump, however, has expressed little interest in the Iran-Saudi/Turkish competition that is a driving force for many of the conflicts in the region. Because Trump wants to avoid entanglement in new wars in the Middle East or nation-building efforts, his administration will likely not seek to expend much effort to help the quarreling Iraqi communities reach common ground, nor will it expend much effort to help rebuild Iraq.
Similarly, Trump won't enter into new military commitments such as a no-fly zone in Syria or airstrikes against Syrian government forces. Trump might even shift U.S. policy on Syria toward collaborating with Russia (and thus also Iran and Bashar al-Assad) against Islamic extremists and indirectly against the moderates who fight alongside them against Assad. Turkey will urgently press its case against the Syrian Kurdish P.Y.D. fighters whom the Obama administration has favored against ISIS. To the extent that Trump seeks to complement confrontation over the Iranian nuclear program with efforts to contain Iranian expansion in the Levant, Trump might even implicitly line up with the Turks on Syria. However, his oft-expressed distrust of trying to micro-manage local politics in the Middle East will make it hard to convince the administration to seriously challenge the Russian-Iranian-Assad domination of Syria. Over the longer term, Turkey and Saudi Arabia will have to accept Russian-backed Iranian domination of Syria that enjoys American acquiescence, or to challenge that domination by boosting aid to the Syrian Sunni Arab opposition even without U.S. involvement.
 
Israel's Right Welcomes Trump's Victory
Eran Etzion, MEI Scholar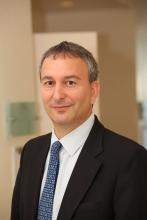 Israel's right-wing is in a state of rational exuberance, with the religious right attributing the results to a divine intervention, while the country's liberal camp are in shock and despair. Prime Minister Benjamin Netanyahu might, however, be somewhat more cautious, realizing that Donald Trump will take office free of any tangible commitment to the Israel-friendly establishments of the R.N.C., the Jewish organizations or major pro-Israel donors. While Netanyahu's major donor—casino mogul Sheldon Adelson—did endorse Trump, it was clearly done belatedly and almost reluctantly. The fact that Trump has some Jewish advisors is also well noted, while the uglier side of pro-Trump anti-Semites and white supremacists is largely ignored, for the time being.
On the policy front, the conventional wisdom in Israel is that Trump will be much more attentive to Netanyahu, certainly regarding the Palestinian issue. The Republicans had eliminated the 'two state solution' from its platform, and it's safe to assume that the issue is very low on Trump's agenda.
During the campaign, two of Trump's promises—withdrawing from the Iran-nuclear agreement, and moving the US embassy to Jerusalem—fell on welcoming ears. However, chances are they will be deferred indefinitely. Down the road, at least two issues hold an explosive potential for U.S.-Israel relations. On the home front, the Israeli government will not be able to close its eyes to ongoing anti-Semitic manifestations within Trump's camp, which will create tensions with the Trump administration. On the international scene, once U.S.-Russia relations show signs of stress—which is bound to happen—Netanyahu will be between the Putin rock and the Trump hard place.
 
Erdogan Treads Carefully on Trump
Gonul Tol, Director of the Center for Turkish Studies
As Donald Trump was giving his victory speech, one of Turkish President Recep Tayyip Erdogan's advisors was telling the state-run T.R.T. that the American people had "slapped" the establishment and almost likened Trump to the A.K.P., which prides itself on being "anti-establishment." Erdogan's supporters have been congratulating Trump on Twitter, calling him "a man of the people" and even dubbing him as "chief," a title they reserve for their own president. Pro-government columnists have been praising Trump on his "nationalism" and "anti-NATO stance" while bashing what they see as Hillary Clinton's "imperialistic foreign policy agenda."
While Hillary Clinton has been popular among Turkey's liberal circles, Donald Trump has become increasingly popular among pro-government circles. Supporters of Erdogan often blame Clinton for being too close to the Gulen network in the United States, which has reportedly donated heavily to the Clinton campaign. Her statement that she would continue to work with the Syrian Kurdish P.Y.D. if elected further alienated them.
But both Erdogan and A.K.P. officials have treaded carefully on Trump. Having presented himself as a champion of the "Muslim cause," Erdogan publicly criticized Trump's proposed Muslim ban, called him "Islamophobic" and for Trump's name to be removed from a Turkish franchisee's tower in Istanbul.
Ultimately, Trump's policy vis-à-vis the P.Y.D. and the extradition of Fethullah Gulen will determine the course of bilateral ties. After congratulating Trump, Prime Minister Binali Yildirim urged him to extradite Gulen and noted that U.S.-Turkey relations would improve if he is extradited.
 
Iran's Moderates Fear Trump Presidency
Alex Vatanka, Senior Fellow
The election of Donald Trump has predictably prompted two different reactions in Tehran, reflecting Iran's factional politics. The response of the moderate camp has been one of resignation, but with hints of fear. President Hassan Rouhani and the pro-detente team of Foreign Minister Javad Zarif have communicated three messages in regards to the next U.S. Republican president. First, that Trump's victory will have no bearing on Iran's 2015 nuclear deal with world powers. Second, as Rouhani again stressed, this was not a bilateral deal to be abrogated by Washington, but an international agreement. Third, Iranian moderates do not think Trump has the political weight to gain international support to revoke or even adjust the deal as he promised in his campaign.
Instead, moderates in Tehran are urging Trump to do a better job than the Obama administration to implement the deal. It is among hardliners where enthusiasm for Trump is found. Iran's Supreme Leader Ali Khamenei last week openly favored Trump over Hillary Clinton by explicitly suggesting that Trump was the candidate that spoke the truth.
Elsewhere, hardliners point to Trump's Syria ideas—where he has called Iran's ally Bashar al-Assad the lesser evil—and his criticism of U.S. policy toward Saudi Arabia as hopeful signs. They tend to cast Trump as a merchant that at heart will look to cut deals, unlike Clinton that was dubbed by some hardliners as an ideologue and "Queen of War." So far they have paid little attention to anti-Iran hawks in Trump's circle, such as Rudi Giuliani, who will likely shape the foreign policy of the next president.
Clearly, Iranian moderates worry that Trump's arrival might undo the incremental improvement in U.S.-Iran relations of the last three years. Hardliners are hanging onto a vague notion that they can work with a man that has a mercantile nature.
 
G.C.C. Uncertain About Trump
Gerald Feierstein, Director of the Center for Gulf Affairs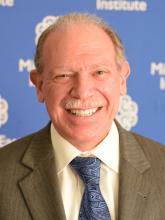 Neither Donald Trump nor Hillary Clinton enjoyed significant support within the Gulf states. As Secretary of State, Clinton represented the unloved Obama administration's pursuit of the Iran nuclear deal as well as its support for the Arab Spring uprisings and the push to unseat long-standing Gulf allies, especially Hosni Mubarak. For his part, Trump's anti-Muslim bashing and his ill-informed allegations that Saudi Arabia was not doing enough to provide for its own defense will give the Gulf states pause. His pronouncements on Syria — that our focus should remain strictly on the defeat of the Islamic State and that we should be willing to cooperate with the Assad regime as well as the Russians to achieve that goal — also run counter to the views from Riyadh and the other G.C.C. capitals.
Nevertheless, there are elements of Trump's pronouncements on the region that will be welcomed. Most importantly, his insistence that we adopt a harder line on Iran, including his pledge to undo or re-negotiate the J.C.P.O.A., will be seen positively. The G.C.C. is also likely to welcome Trump's position that Washington should not be in the business of pressing on human rights and civil liberties issues abroad. None of these positions has been translated from campaign rhetoric into real policy decisions yet, of course. In this absence of clear direction, the Gulf states will continue efforts to shore up relations with Moscow, Beijing, and other key capitals as a hedge against an uncertain Washington.