In this week's Monday Briefing, MEI experts Paul Salem, Robert S. Ford, Alex Vatanka, and Bilal Y. Saab provide analysis on recent and upcoming events including the Iraqi military's new operation to take back the town of Hawija from ISIS, the operation by the Syrian regime and U.S.-backed forces in Deir Ezzor, the Pakistani foreign minister's visit to Iran, and the resumption of U.S. and Egyptian war games after being suspended since the 2011.
Iraqi Forces Turn Attention to Hawija
Paul Salem, Vice President for Policy Analysis, Research, and Programs
After their victory over ISIS in Mosul and Tal Afar, Iraqi officials have announced the beginning of operations to take back the ISIS-held town of Hawija. Hawija is in the contested province of Kirkuk, and the operation comes amid growing tension and uncertainty over the referendum for Kurdish independence scheduled for September 25.
Iraq and coalition forces have stepped up airstrikes against Hawija. The Iraqi army and federal police are assembling for the assault, as are Kurdish peshmerga, the U.S.-led coalition, and the mainly Shiite Popular Mobilization Forces. Hawija has about 1,000 ISIS fighters, half of what was estimated in Tal Afar, but ISIS has used it as a base to harass the Kurdish-dominated provincial capital of Kirkuk.
There have been political tensions over preparations for the operation, as Erbil and Baghdad are struggling over the fate of Kirkuk province. The provincial council voted in late August—without its Arab and Turkmen members—for Kirkuk to be part of the September 25 independence referendum, clearly indicating that Kirkuk should be part of Kurdish northern Iraq. Both Turkey and Baghdad criticized the vote, and the United States has expressed concern that the referendum and the struggle for Kirkuk risks undermining the war on ISIS.
The forces that take Hawija will figure in the ensuing struggle for Kirkuk province. So far, official cooperation between Erbil and Baghdad is proceeding, with much American coaxing, but whether that cooperation, and the operation against Hawija, will survive the September 25 referendum is a question to watch.
Syrian Regime and U.S.-Backed Forces Move on Deir Ezzor
Robert S. Ford, Senior Fellow
Military events have accelerated in eastern Syria, and Washington soon will face a strategic crossroads in its three-year old Syrian military campaign. ISIS is reeling: it has lost most of its former capital of Raqqa to the Kurdish/Arab Syrian Democratic Forces (S.D.F.) with heavy American fire support. Meanwhile, the Syrian army and Iranian-backed militias operating with Russian air support charged from the eastern desert into western parts of the provincial capital of Deir Ezzor, only 70 miles west of the Iraq border.
The Syrian army relieved the three-year ISIS siege of its Deir Ezzor garrison and seized highways on the west side of the Euphrates to block ISIS reinforcements. ISIS had been preparing to defend the city, and heavy fighting in some districts lies ahead. Separately, the S.D.F. launched its own attack against ISIS positions near Deir Ezzor on the east side of the Euphrates, and reached some of the city's industrial suburbs over the weekend.
The Euphrates is a deconfliction line between the Americans and the Russians in Syria; the former operate east of the river and the latter with its allies west of the river. Damascus has made clear its intention to liberate the entire province. Importantly, oilfields the Syrian government needs for reconstruction are east of the river. As ISIS diminishes as a fighting force, Russia will need to decide whether or not to keep implicitly blessing the U.S. military and S.D.F. presence in eastern Syria without an ISIS threat, and the United States will have to decide whether or not it will defend S.D.F. allies in eastern Syria against likely encroachments from Syrian army and its allied militias.
Pakistani FM's Visit to Iran a Message to Washington
Alex Vatanka, Senior Fellow
The Pakistani foreign minister's visit to Tehran today was openly advertised as a signal to Washington. The Pakistanis, upset about President Donald Trump's claim that Islamabad is soft on terrorism, have a history of wooing Iran whenever the United States gives Pakistan the cold shoulder. It is a manoeuver the Pakistanis have put to use repeatedly since anti-American Islamists took power in Iran in 1979. The four-nation jaunt of Pakistan's foreign minister, Khawaja Muhammad Asif, also includes three other states with troubled ties to Washington: China, Turkey and Russia.
The Iranians are playing along, but have seen this Pakistani show before. Nevertheless, one item under discussion during Khawaja's visit—Trump's decision to send additional U.S. troops to Afghanistan—stands out. Iran and Pakistan are two of the most influential foreign powers in Afghanistan. They have historically each backed different interest groups among the Afghans, a reality that has contributed to the fueling conflict in that country. Given that Trump has opted to stay militarily engaged in Afghanistan until conditions allow for a withdrawal, neither Iran nor Pakistan can hope to wait the United States out to capture the spoils.
In Afghanistan, Iran and Pakistan are confronted with three basic options: continue the zero-sum game competition; join forces to undermine Washington and the government of President Ashraf Ghani in Kabul; or together engage with the Trump administration in the hope to reach a broad strategy for the future of Afghanistan. Given deep mistrust that continues to mar Iranian-Pakistani relations, Khawaja's trip to Tehran is unlikely to change either Iranian or Pakistani courses of action in Afghanistan.
U.S.-Egypt Biennial War Games Resume
Bilal Y. Saab, Director of the Defense and Security Program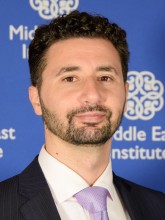 Bright Star is back, and the Egyptians could not be any happier. Suspended since 2011 due to political turbulence in Egypt and tensions in U.S.-Egypt relations, this biennial, multinational exercise—the largest in the world—carries strategic significance for both nations, albeit questionable military value.
This year's event (September 10-20) will be cut in half due to other priorities of some coalition forces. But that's not necessarily a bad thing. A smaller exercise should allow for more focused maneuvers tailored for Egypt's fight against terrorism and an Islamic insurgency in the Sinai. CENTCOM, who leads this effort, will most likely emphasize combined urban assault, counterinsurgency tactics, and helicopter search and rescue (SAR) missions. Egypt's generals, though, will most probably want to do a heavy dose of air-to-air combat and naval drills (regular features of past exercises). CENTCOM Commander Gen. Joseph L. Votel should try to convince his counterparts to focus on more pressing security needs.
To say that Bright Star offers little military benefit for Egypt does not mean that the exercise is not serious. It is because it brings the U.S and Egyptian militaries closer and enhances interoperability. But given that the Egyptian military is still primarily designed to fight conventional wars, and its arms procurement policy—to the extent that a coherent one is discernible—reflects that reality, neither Bright Star nor any other prestigious exercise will achieve their true potential.
Netanyahu Avoids Corruption Scandal with Latin America Trip
Eran Etzion, MEI Scholar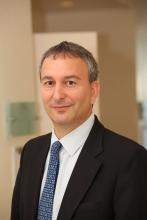 Israeli political discourse has been overtaken by legal experts and former state attorneys, who scrambling to analyze the baffling array of open fraud, breach of public trust, and, as of this week, corruption cases against the prime minister, his wife and multiple aides. The corruption charges were officially made public after the London interrogation of Israeli-American Hollywood mogul Arnon Milchan by Israeli police. The overwhelming cumulative mass threatens the seemingly perpetual king of Israeli politics. A skillful fighter and a master of old and new media, Netanyahu has choreographed a series of impressive support rallies, and created a barrage of aggressive attacks on the liberal media and protestors calling for a more vigorous investigation by the attorney general, who they consider a Netanyahu crony.
With an energized Likud base, a totally domesticated cabinet and party leadership, and absent any real opposition in parliament, Netanyahu is free to shape Israeli public opinion. The strategy is simple but effective—miniaturize any alleged misdeeds, while simultaneously idolize any and all of his domestic decisions or foreign policy acts. Thus, any visit abroad—this week's long excursion to Latin America the latest example—is presented as "historic," and any alleged wrongdoing is immediately dismissed as "miniscule."
According to public opinion polls, this dual track approach is bearing fruits. The regional and international environment is also quite favorable. Completely preoccupied elsewhere, it creates no political pressures for Netanyahu. The police chief and the attorney general are the only real hurdles on his way to another term.