In this week's Monday Briefing, contributors Paul Salem, Eran Etzion, Alex Vatanka, and Bilal Saab provide analysis on recent and upcoming events including the rising tension between Saudi Arabia and Lebanon over Hezbollah's presence in Yemen, rumors that an Israeli attack on Lebanon is imminent, the Saudis' latest attempt to round up collective action against Iran, and the new phase in the Saudi-Iran proxy war following the recent explosion of a pipeline in Bahrain.
The Lebanon Crisis Pivots on Hezbollah's Presence in Yemen
Paul Salem, Vice President for Policy Analysis, Research, and Programs
In an interview yesterday, Lebanon's Prime Minister Saad Hariri outlined a path forward, saying that the political accommodation with Hezbollah and its political allies might be resumed if Hezbollah reversed its intervention in Yemen. He did not emphasize Hezbollah's deployments in Syria nor demand it hand over its arms in Lebanon. He said he would put this issue to President Michel Aoun, and hopes that Aoun could persuade Hezbollah to pursue a policy of 'disassociation' as pledged in the government investiture statement.
It is not surprising that Saudi Arabia's main and urgent concern about Hezbollah pivots on Yemen. They have long been somewhat resigned to Hezbollah's armed presence in Lebanon, and they largely lost the battle to deny Iran and Hezbollah victory in Syria. But neither of those arenas impact the security of Saudi Arabia directly. Hezbollah has been building up its presence in Yemen and Secretary-General Hassan Nasrallah has raised the Houthi cause and the war against Saudi Arabia there as a main cause of Hezbollah in recent speeches. Hezbollah's role in the missile that was launched at Riyadh on November 4 only punctuated the threat. Saudi Arabia fears that Hezbollah and Iran could build missile systems that threaten the kingdom from Yemen as they have done against Israel from Lebanon.
If Hezbollah does not desist, Hariri said he would go ahead with his resignation. He, and others, warned that Saudi Arabia could then use economic leverage against Lebanon. And with tens of thousands of Lebanese working in Saudi Arabia and the Gulf, Lebanon's economy would go into a free fall.

Not Right Moment for Israeli War on Lebanon
Eran Etzion, MEI Scholar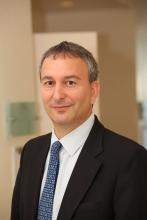 In today's hyper-connected world, the fresh Saudi-Israeli conspiracy theory has been spreading with lightning speed. The abrupt deposition of Lebanon's Prime Minister Saad Hariri, the Saudi purge and Israel's large scale military exercise were quickly pieced together. The bottom line is simple―Israel will soon initiate an attack on Hezbollah, with active Saudi backing and U.S. public and diplomatic support. In Israel, this narrative falls on fertile ground―the I.D.F. has been issuing multiple alerts regarding the "next Lebanon war" and its devastating consequences for Lebanon. The Israeli government has been trumpeting its alleged "strategic alliance" with Saudi Arabia and other G.C.C. countries, based on their common opposition to Iran. It also fits neatly with constant rumors of a new regional peace initiative forthcoming from the Trump administration.
But a counter-narrative is also surfacing that Israel does not have any interest in initiating a war in Lebanon at this point. Israel's longstanding non-intervention strategy toward the northern front has served it well and shouldn't be abandoned, surely not in the service of alleged Saudi interests.
The actual depth and extent of Saudi-Israeli relations―the counter-narrative goes on to suggest―is not what it's trumped up to be, and the kingdom has already proven its inability to wage politico-military campaigns in Yemen, Iraq and Syria.
Israel is in the midst of a long and multi-front campaign against Iran and its proxies, Hezbollah first and foremost. But it doesn't have too many bullets in its strategic cartridge. The geopolitical context and timing for firing is therefore critical. Chances are this is not the right moment.

Iran Not Alarmed by Saudi Action
Alex Vatanka, Senior Fellow
As the Iranian-Saudi feud continues, Riyadh has requested an emergency meeting by the Arab League to be held in Cairo next week. It sounds ominous, but such a pan-Arab gathering is unlikely to be a harbinger to a new hardened Arab front against Tehran. In fact, it is far more likely to end up as another glitzy Arab League meeting with little to show for it.
The truth is the Arabs are in disagreement on the question of Iran. Few of the 22 states genuinely share Riyadh's deep misgivings about Iranian policies. Some of the smaller Arab states might be incentivized by the Saudis as has been the case in the past, but these states do not carry the weight to make a difference. In Egypt, the largest Arab state and the host for the upcoming summit, President Abdel Fattah el-Sisi recently urged de-escalation between Iran and Saudi Arabia. Such Egyptian reluctance to toe the Saudi line on Iran does not bode well for Riyadh, which hopes for a collective Arab pushback against Tehran's regional effort from Syria to Yemen.
There is, meanwhile, no sign of Iranian alarm about this latest Saudi initiative. Tehran believes the anti-Iran core in the Arab world―Saudi Arabia, United Arab Emirates, Bahrain―is unlikely to expand in any meaningful way. When Comoros, Djibouti or Sudan broke ties with Iran in 2016, it made no difference to Iran's operations in Syria or Iraq. In other words, in such a fast-changing regional environment where decisive action on the ground matters, the holding of a summit is doubtful to result in the silver bullet that Riyadh seeks for its problems with Iran.
Bahrain Pipeline Blast May Herald New Phase of Saudi-Iran Proxy War
Bilal Saab, Senior Fellow and Director of the Defense and Security Program at the Middle East Institute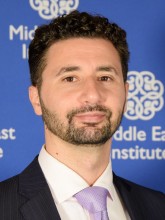 Lost in the kerfuffle last week of the Houthi missile against Riyadh and Hariri's mysterious resignation was the explosion of a pipeline in Bahrain that temporarily stopped oil supplies from Saudi Arabia. Bahrain relies on the Abu Safa field, which it shares with neighboring Saudi Arabia, for much of its oil, pumped in via a 230,000-barrel-per-day pipeline.
Manama didn't waste time in blaming Tehran for the incident, with its foreign minister, Sheikh Khalid bin Ahmed al-Khalifa, saying on Twitter that "this [was] a dangerous escalation on Iran's part that aims to terrorize citizens and to harm the world oil industry." Saudi Arabia, Egypt, the U.A.E., Kuwait, and the G.C.C. Secretariat condemned the "terrorist attack." Iran, however, denied any involvement.
Given that Manama did not present proof of Iranian involvement, one should be cautious about its claims. After all, Manama has a tendency to see Iran's hand everywhere on its territory. That said, the body of evidence surrounding increased Iranian interference in Bahrain since 2011, some circumstantial, some direct, is compelling. Over the years, Iranian destabilizing activities in Bahrain have expanded geographically and increased in tactical sophistication.
If Iran did direct Bahraini militants under its sway to attack the pipeline, this would constitute, as Sheikh Khalid hinted, a new and more dangerous phase in Iran's proxy warfare against its adversaries: energy warfare. Riyadh has ordered the tightening of security around its oil installations following the blast. But the country's energy infrastructure remains quite vulnerable. Should Iran target it like it might have done in Bahrain, it could well spark a broader and bloodier Saudi-Iranian confrontation.
---
The Middle East Institute (MEI) is an independent, non-partisan, non-for-profit, educational organization. It does not engage in advocacy and its scholars' opinions are their own. MEI welcomes financial donations, but retains sole editorial control over its work and its publications reflect only the authors' views. For a listing of MEI donors, please click here.